Intervenciones Urbanas Iberoamericanas
CCEBA, Centro Cultural de España en Buenos Aires
Sede Balcarce 1150, San Telmo, Buenos Aires, Argentina
April 2010
"Intervenciones Urbanas Iberoamericanas is an exhibition of murals, usually found outside, inside. This exhibition was made possible by taking advantage of the walls that are being reformed in the CCEBA Headquarters building." www.cceba.org.ar
The SCRIPT project is a mural project in which the artist sets a series of predefined rules that determine the outcome. In this way the artwork is produced in an uncontrolled manner and the final result cannot be predicted. The artist is a spectator in his own artwork, and can be surprised by the outcome.
I was invited by the Spanish Embassy to participate in this exhibition and was given an empty room to develop my work. Given this opportunity, I decided to perform my first SCRIPT or "uncontrolled painting". The idea was to paint lines that went around the room automatically. Before starting, I established some rules that helped to guide the way the painting was to be developed:
1 – Each line starts on the first wall on the left-hand side and finishes when it returns to this place.
2 – The height where the line starts depends on the time that it was started (graphic 1).
3 – The incline of the line is determined by the minutes displayed on the clock when the drawing is started (graphic 2).
4 – Each line bounced off the floor and the ceiling at a 90 degree angle.
5 – Faced with a plane change, the line continues with the same slope but changes color.
6 – The last number of the hour defines what color will be used (graphic 3).
Once the script was written and the corresponding graphics and tables were drawn the only thing left was to execute it.
The experiment lasted five days and five lines were painted.
Video:
Pictures: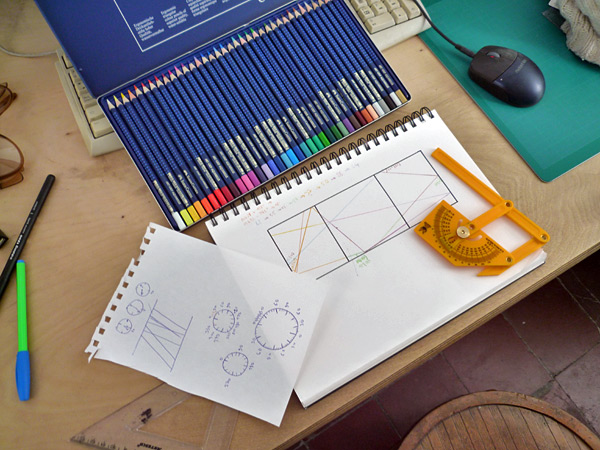 Checking dead patterns in the making of the rules for the script.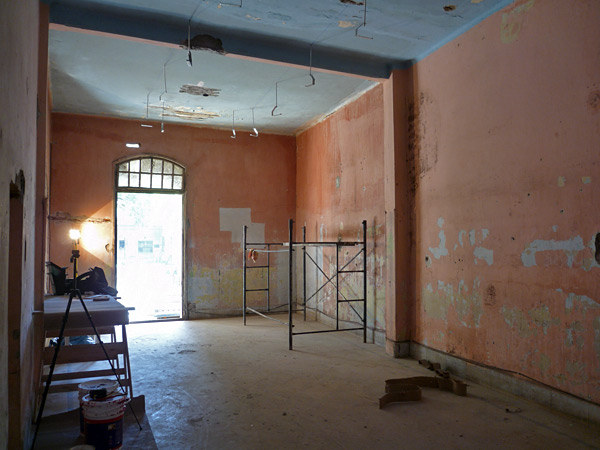 The empty room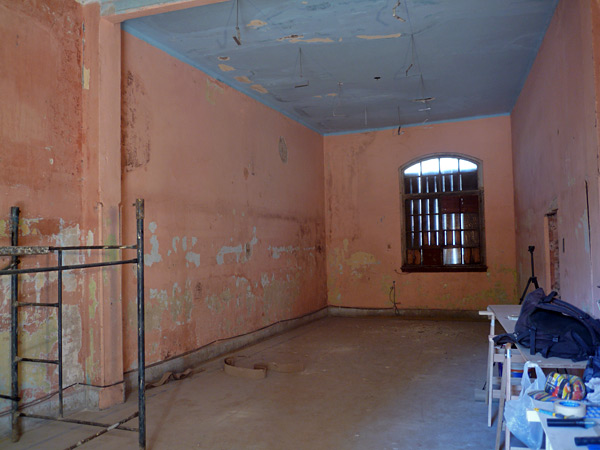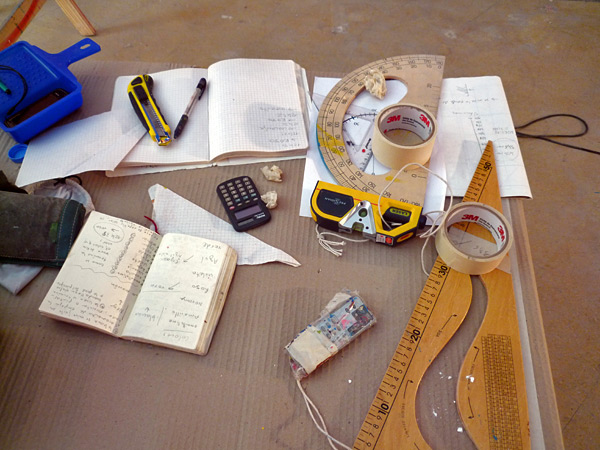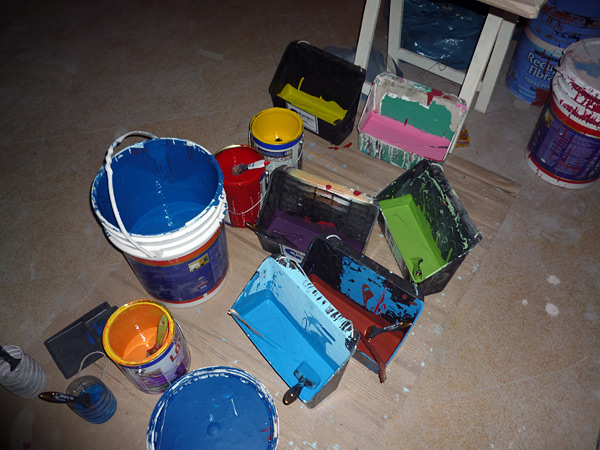 12 colors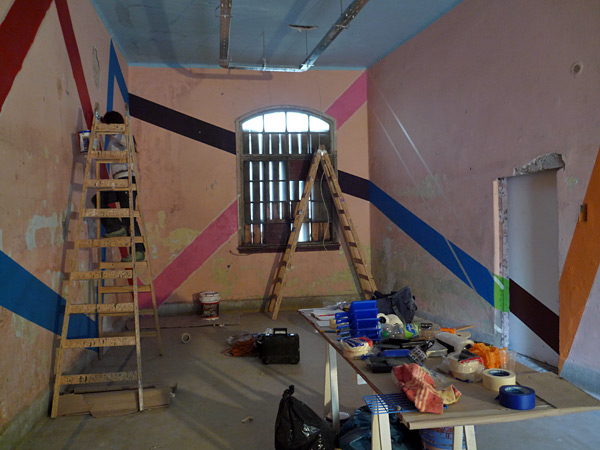 Mate y tarta de ricota!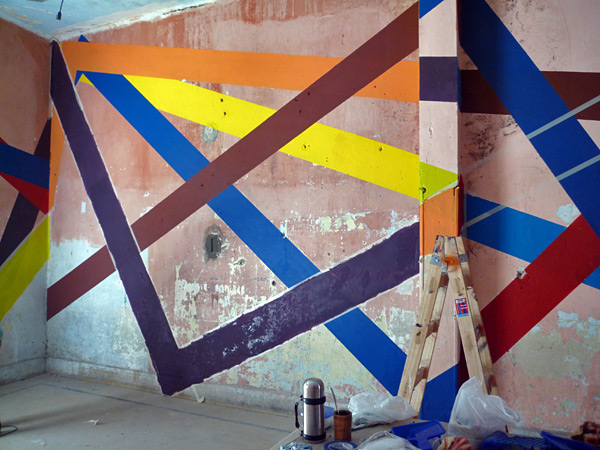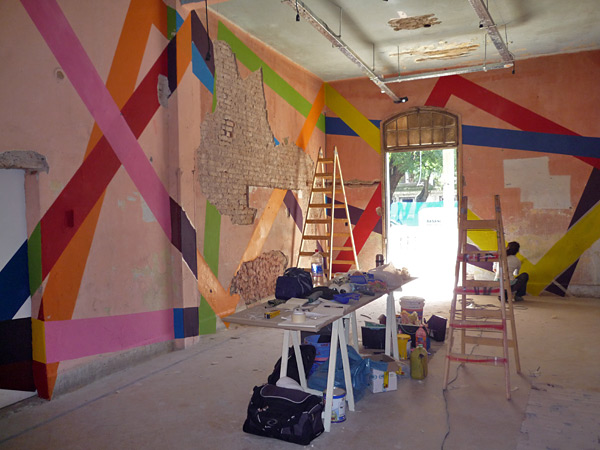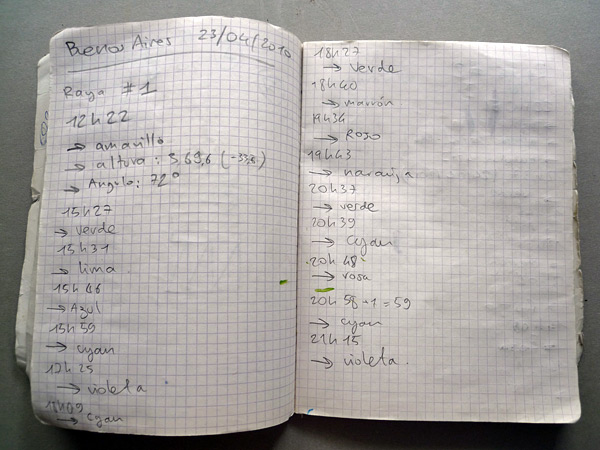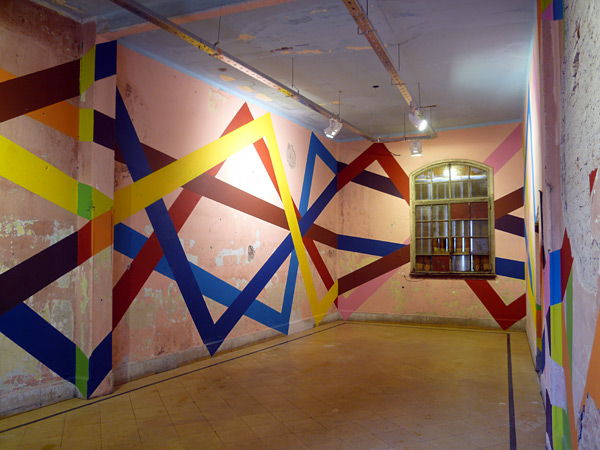 Done!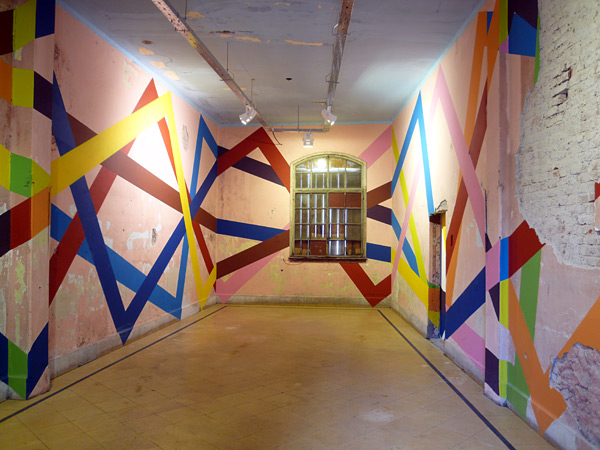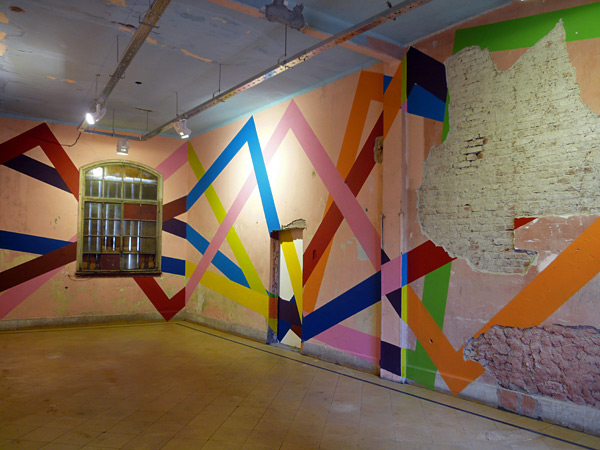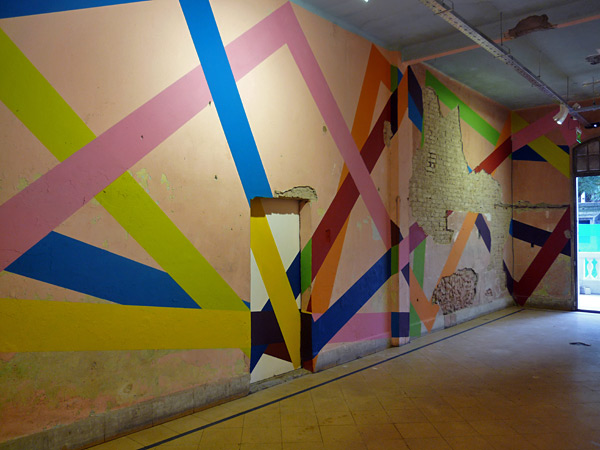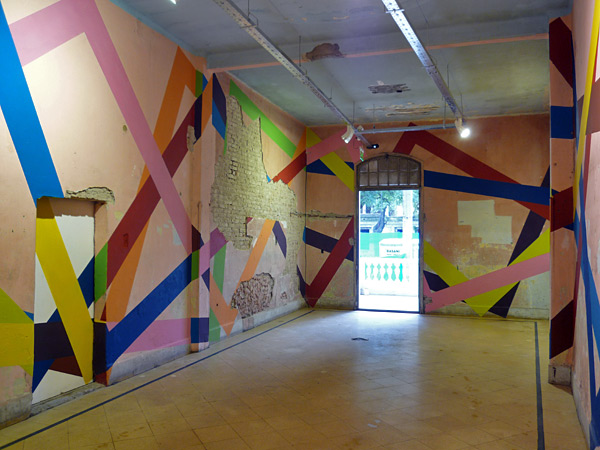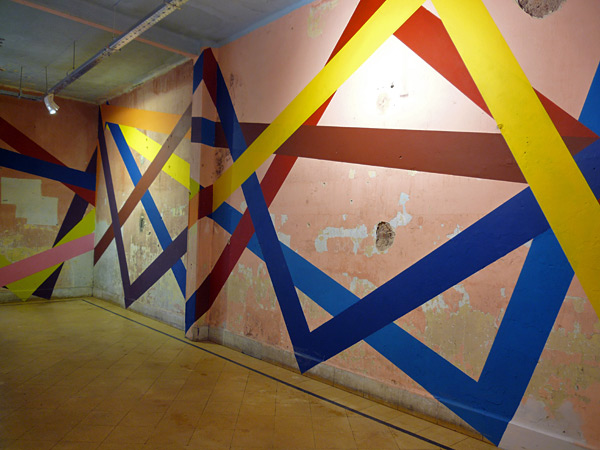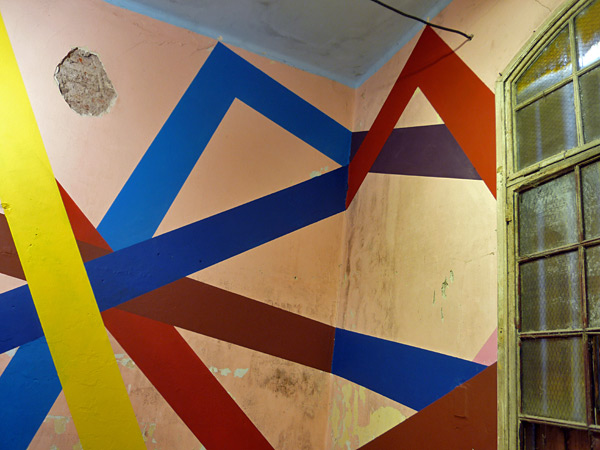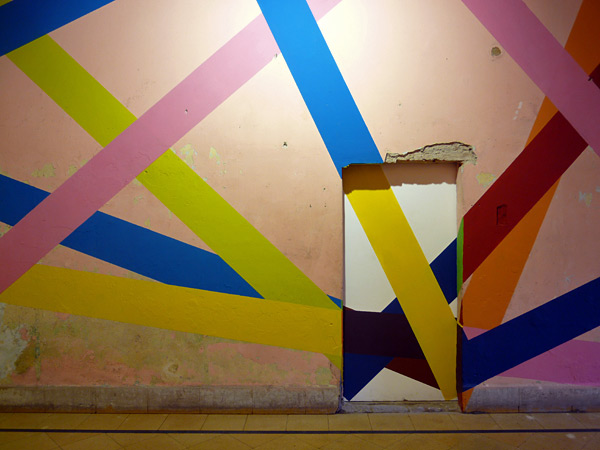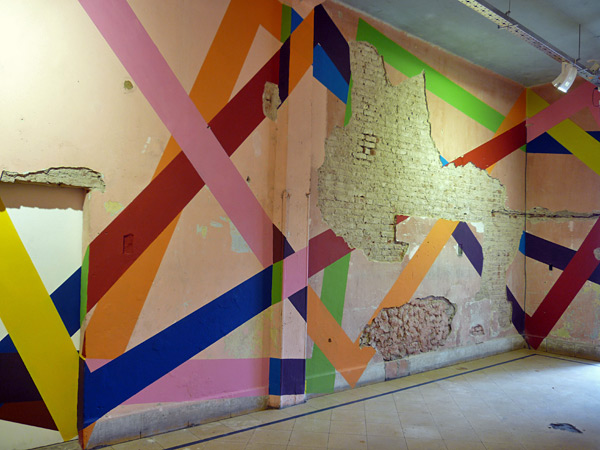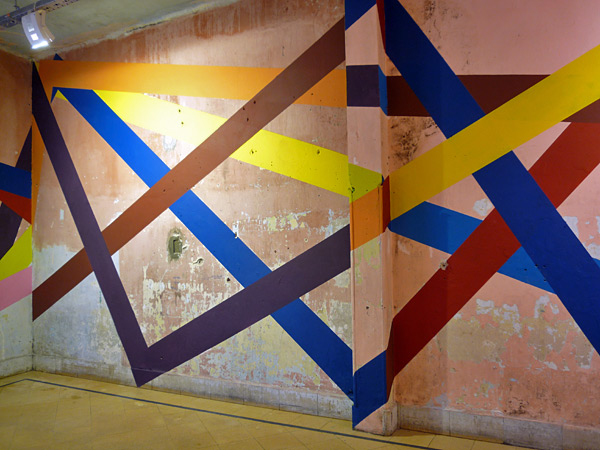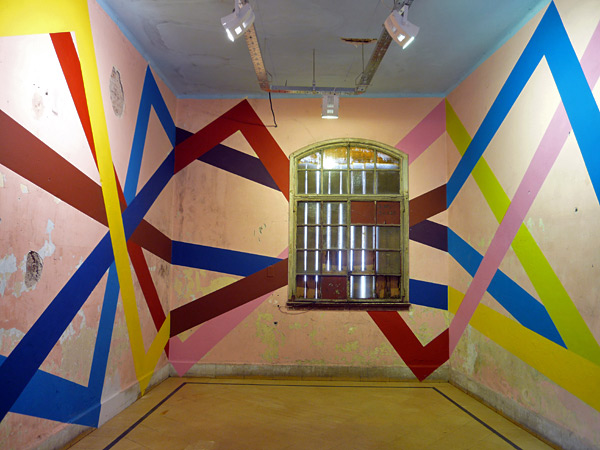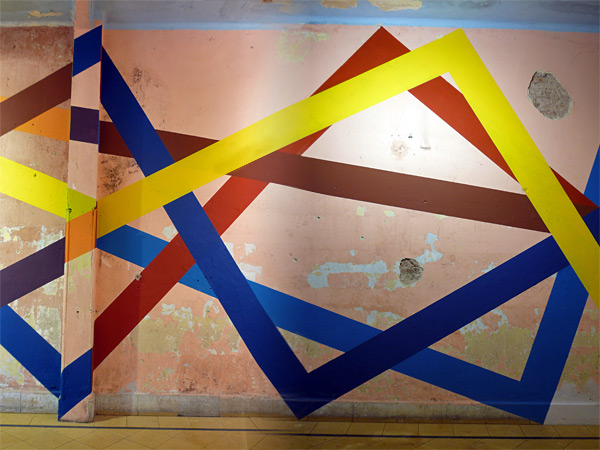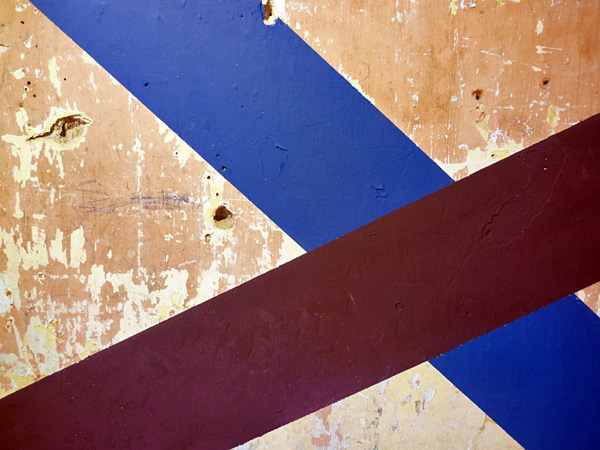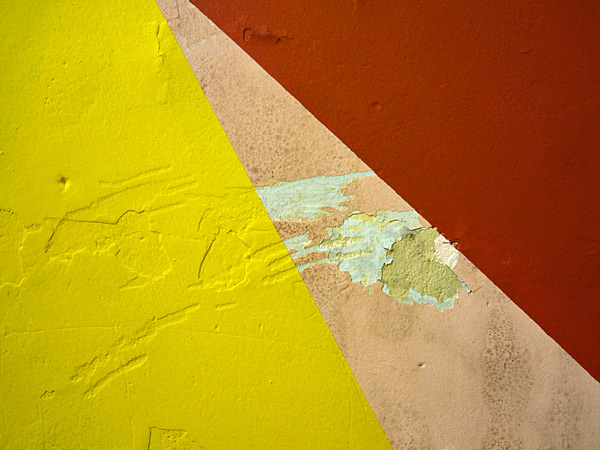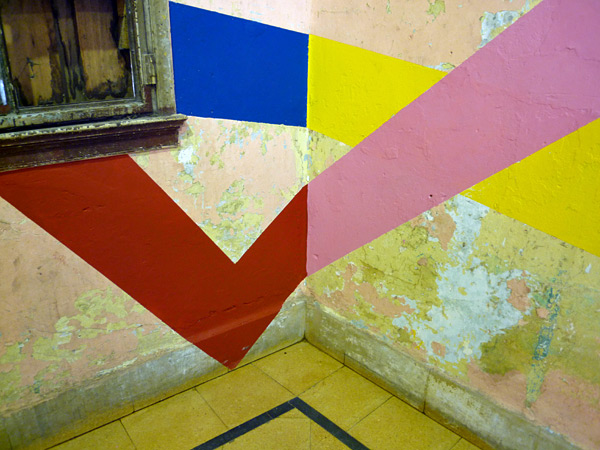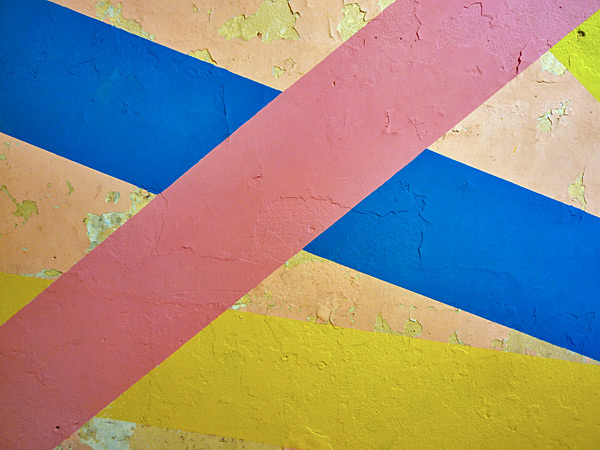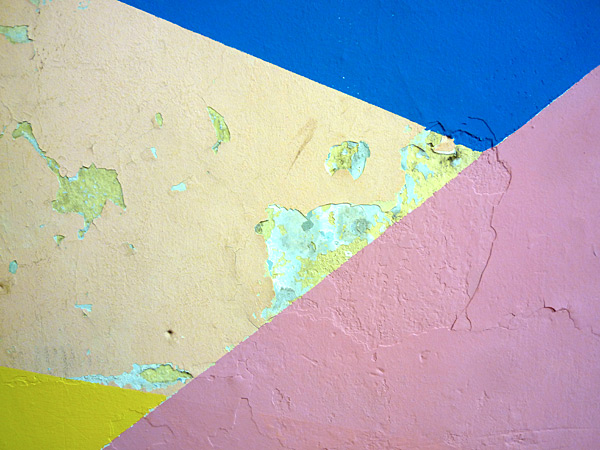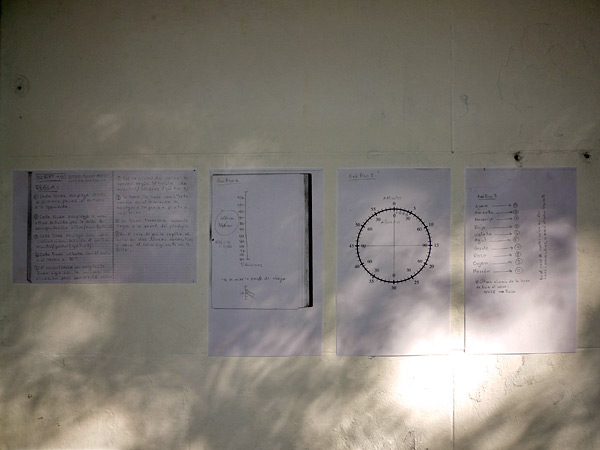 I photocopied the graphics I used to execute the script and put them on the wall at the entrance of the room.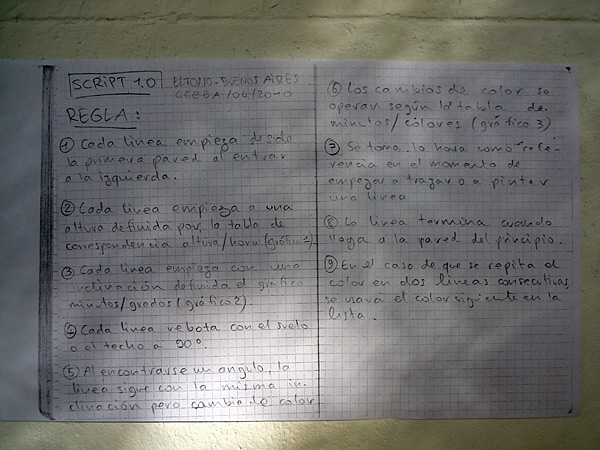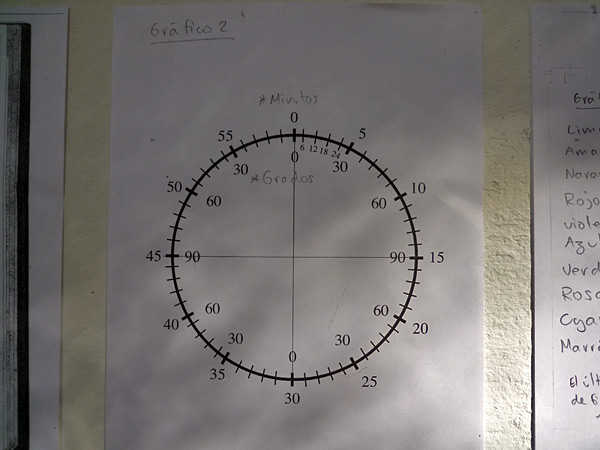 Graph 2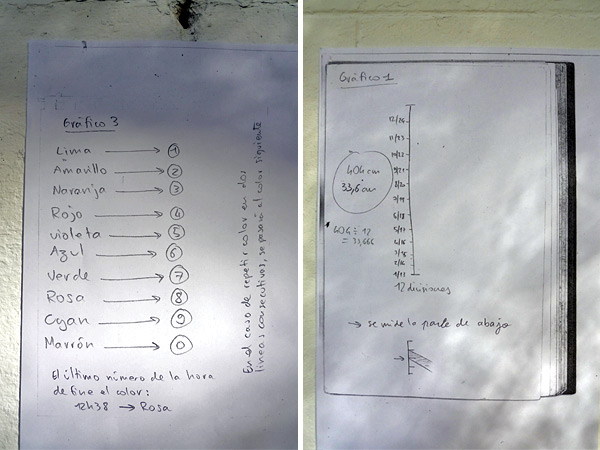 Graphs 3 and 1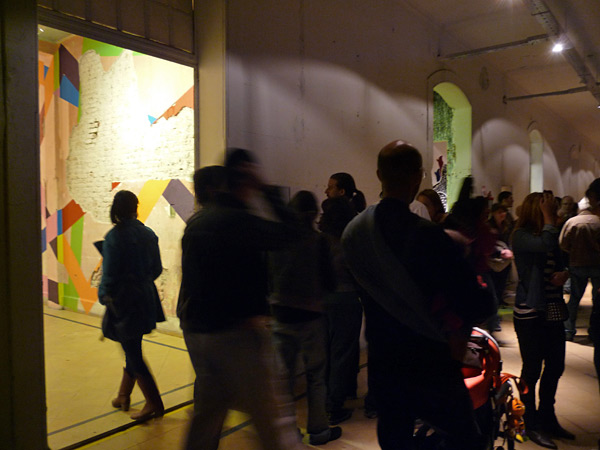 The opening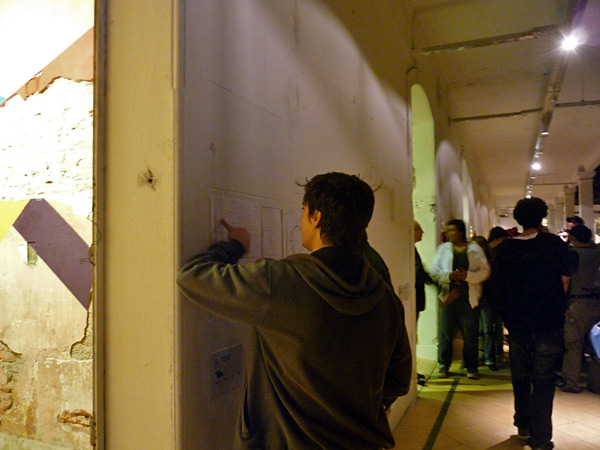 Thanks a lot to Magda, Barbara, Martín and the CCEBA crew.