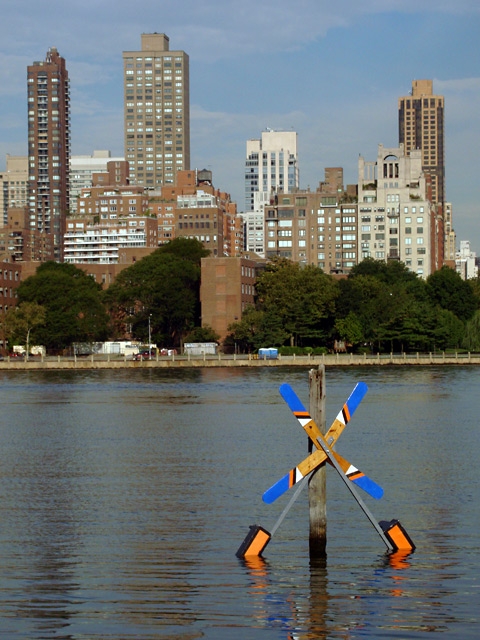 Two 12 foot (3.6 meters) sculptures change shape with the tide, from a cross to an "X", & a "Y" to a cross. Easy to see from Vernon Blvd. The tide advances 45 minutes everyday, so if your schedule brings you here everyday at the same time (commuting to work), you'll always see a different form.
Video:
Pictures: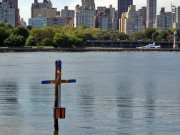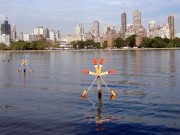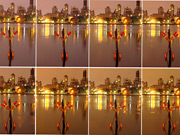 Thanks Victor for the pictures.
These models were used to work out the final designs for "Hallets Cove".

Models for "Hallets Cove" from MOMO on Vimeo.
The other PLAF projects: