MUAU
Fundación Caixa Galicia, La Coruña, Spain
April 15th – June 27th 2010
I first presented the project Branco de España during the Postgraffiti, Geometría y Abstracción exhibition curated by Javier Abarca at the Fundación Caixa Galicia during the MUAU in A Coruña.
This is another experiment like Pubblico, Coriandoli or El Autotono where the final result of the artwork is completely dependent on pedestrian interaction. In this project the basis of my interest and observation was the combination of random organic drawings with my clean, calculated designs. People drew with their fingers slowly revealing my hidden images.
You can see the video first by clicking here.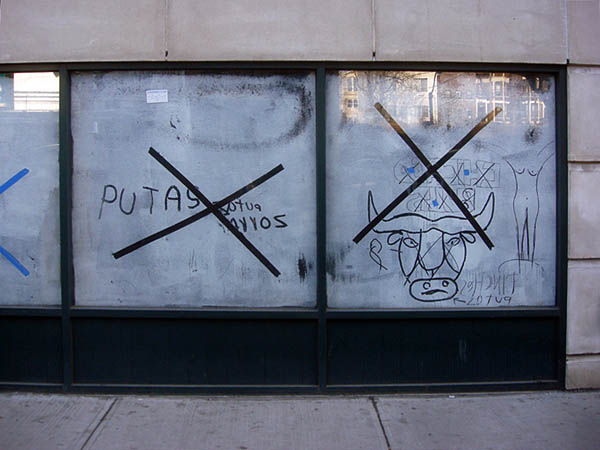 This is one good example of where my inspiration came from to start this experiment. This picture was taken in the Bronx, New York in March 2009.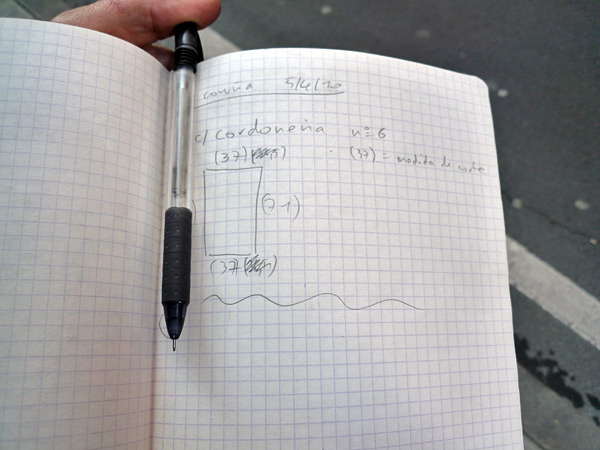 Looking for locations in the city of Coruña, I finally decided to work around Orzán street. This street is in a traditional and popular neighborhood with a lot of nocturnal activity, just perfect for the experiment!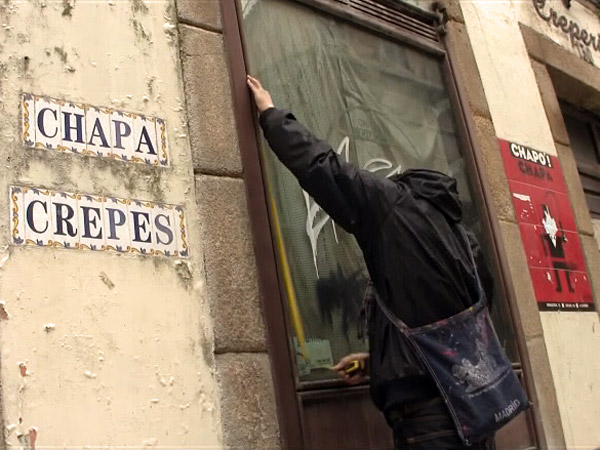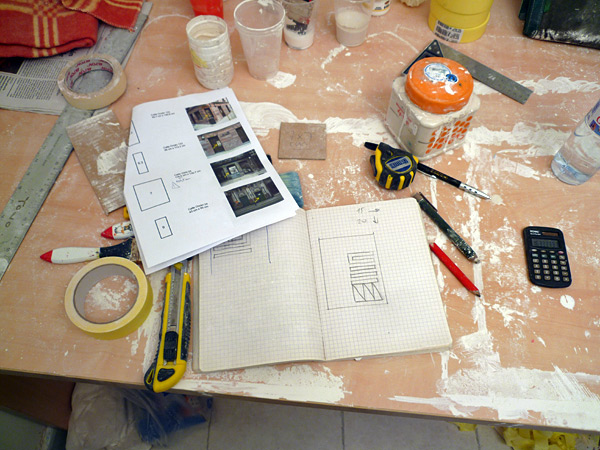 The guys from the MUAU set up a space for me to work in their basement...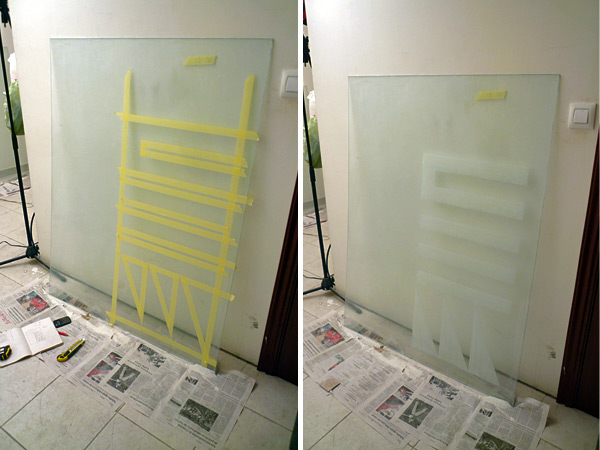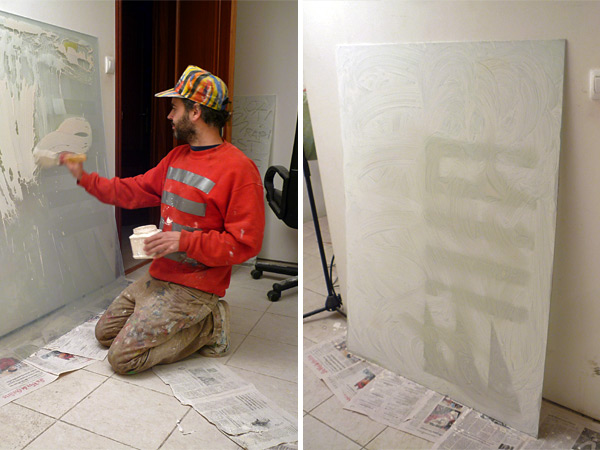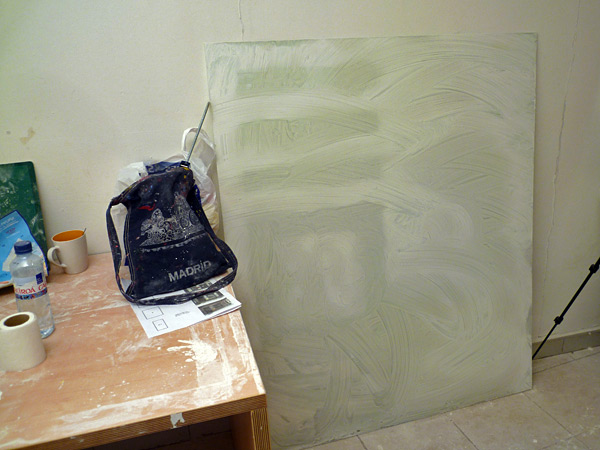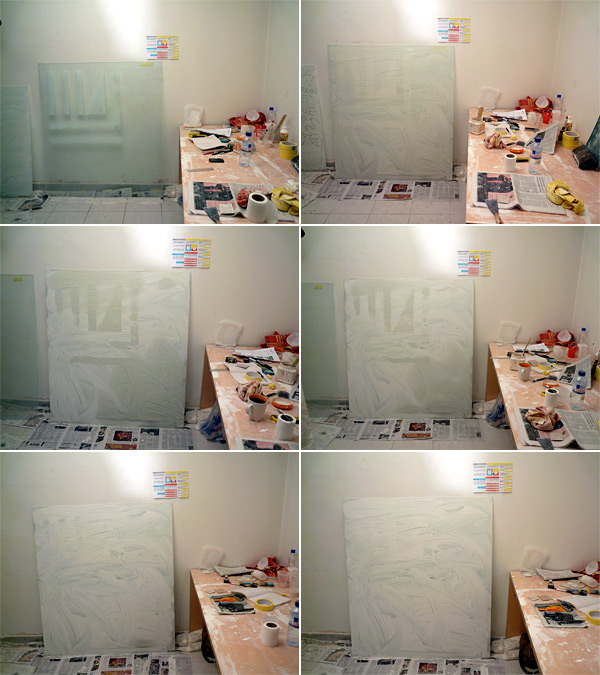 ...and I prepared three pieces of plexiglass with a hidden design on it.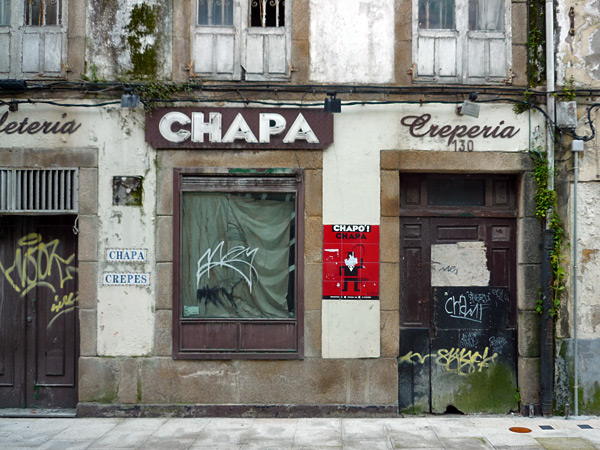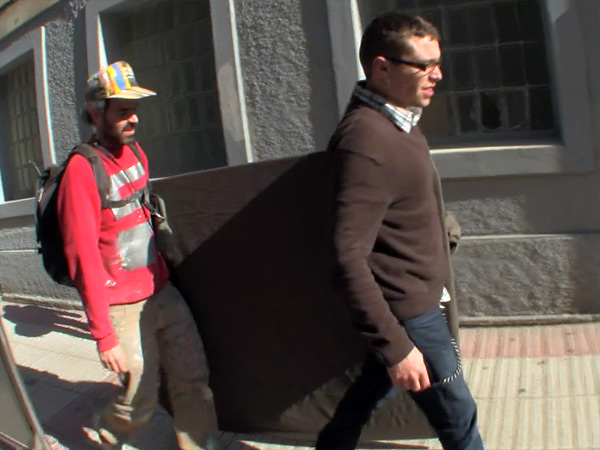 On the 9th, I installed the plexiglass in the street over the shop windows I previously selected.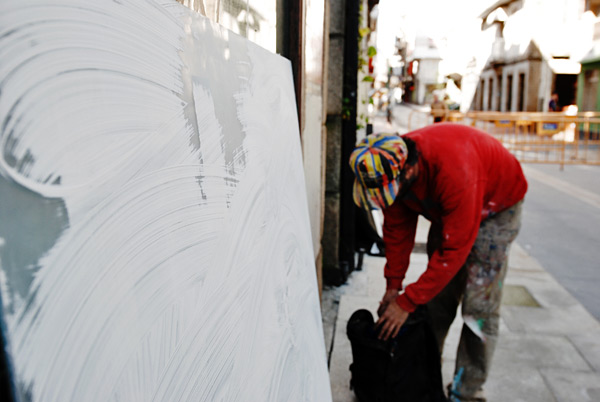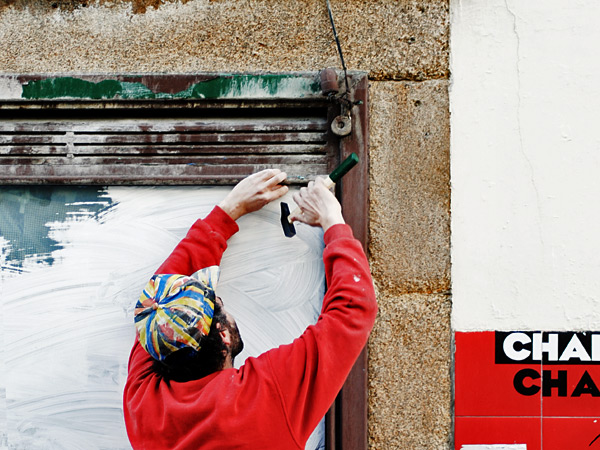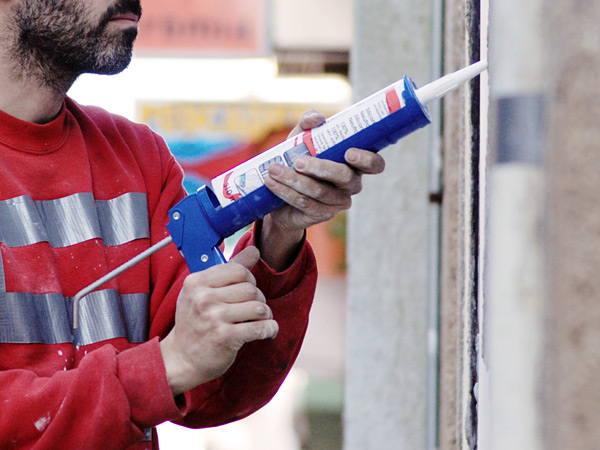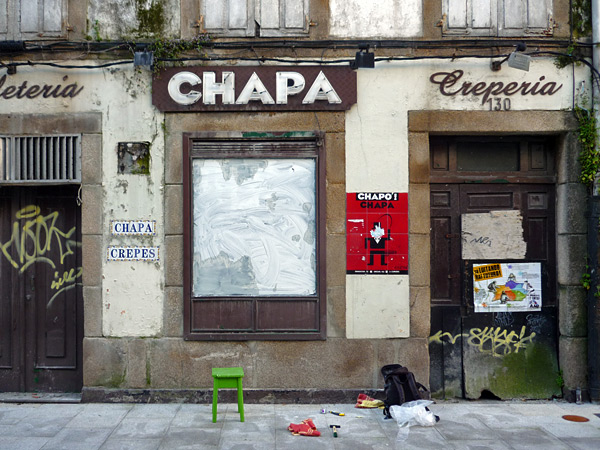 Calle Orzán, 130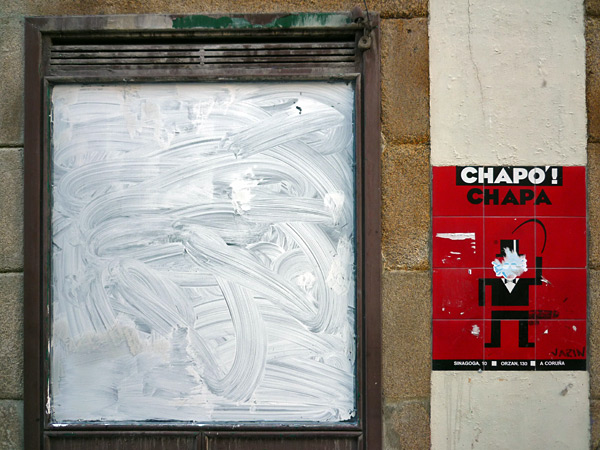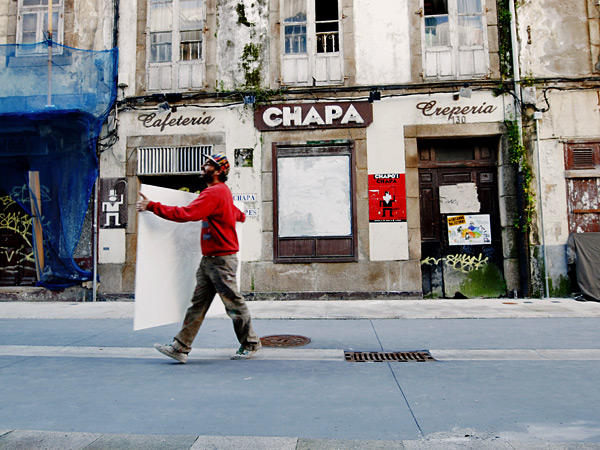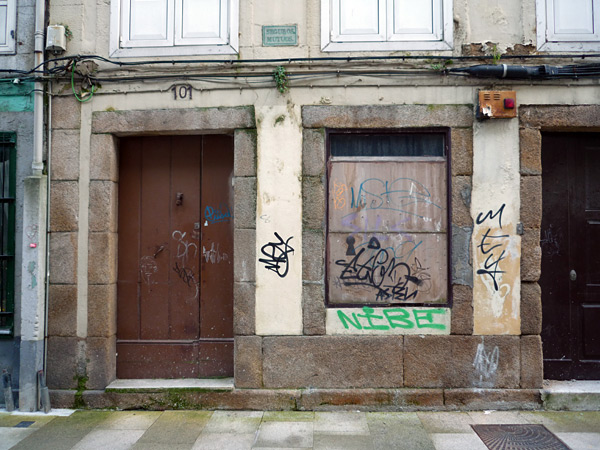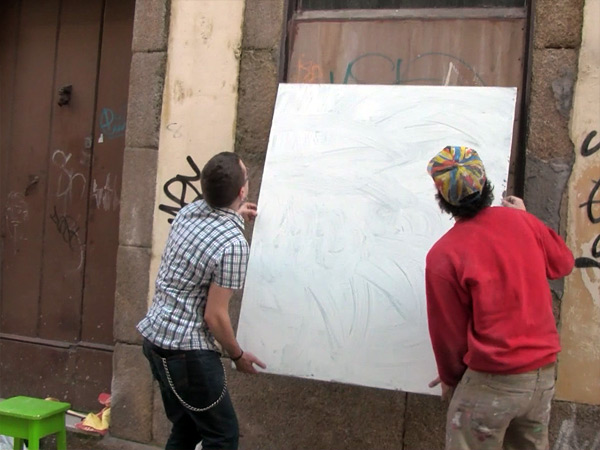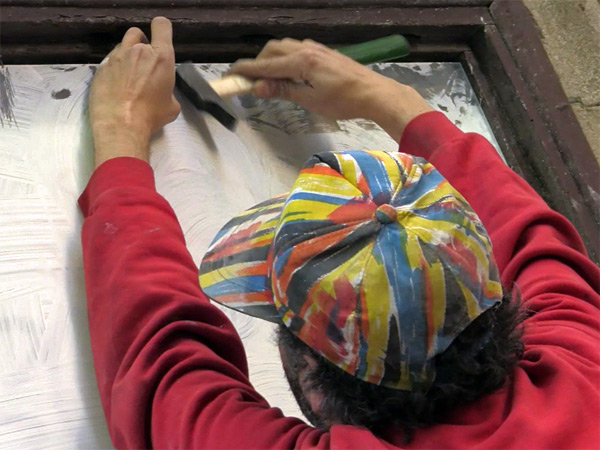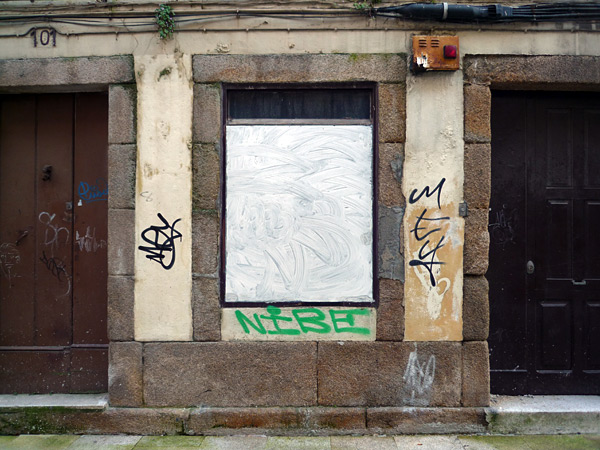 Calle Orzán, 101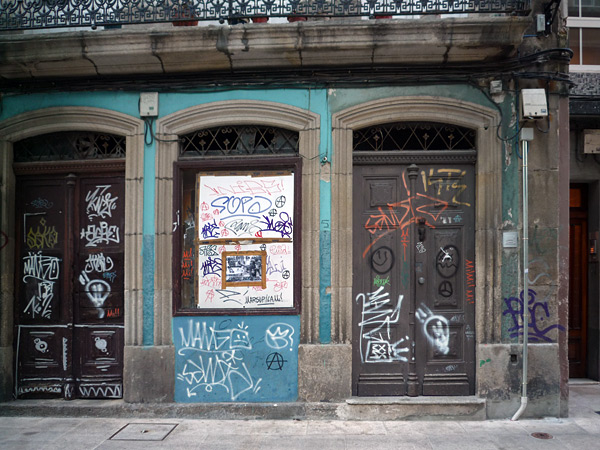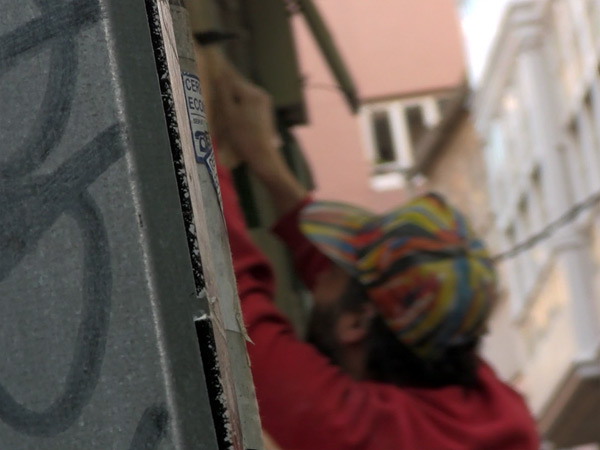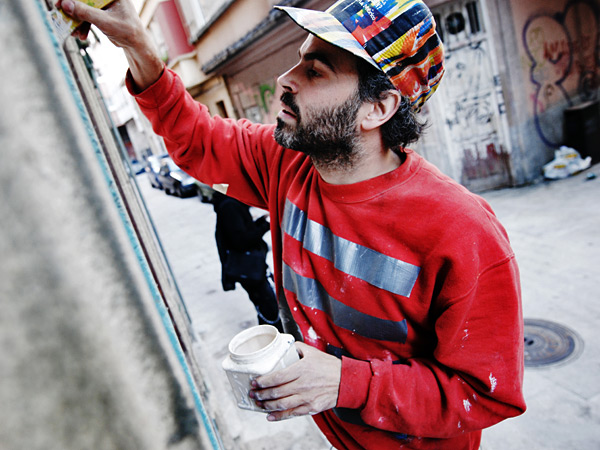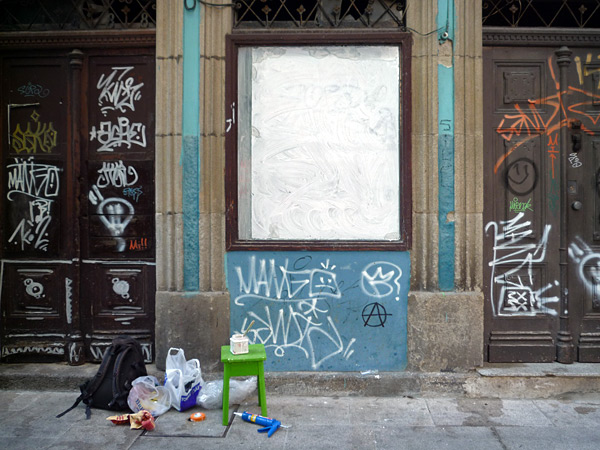 Calle Vista, 24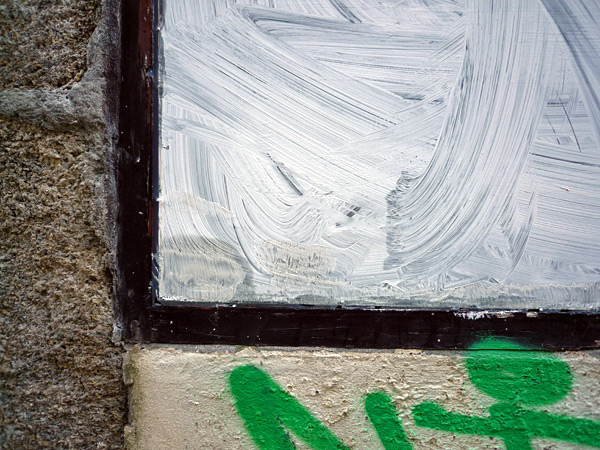 Then I went to the beach and waited to see if the experiment was working...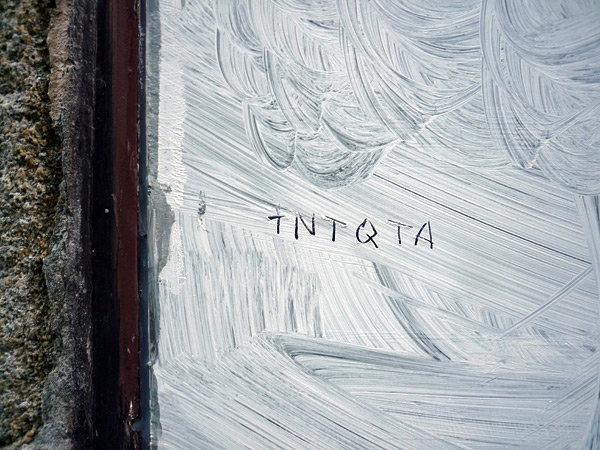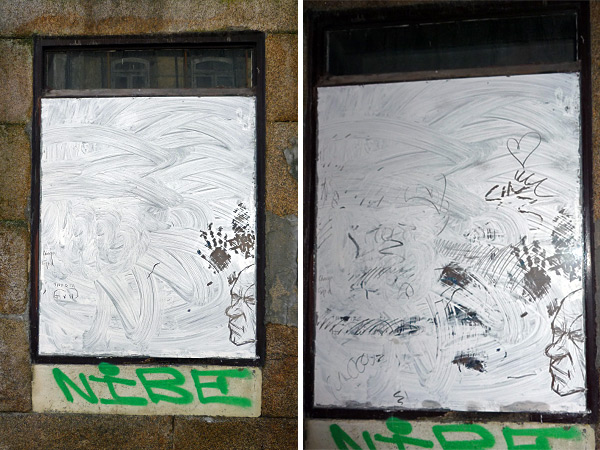 I came to take pictures 4 to 5 times a day.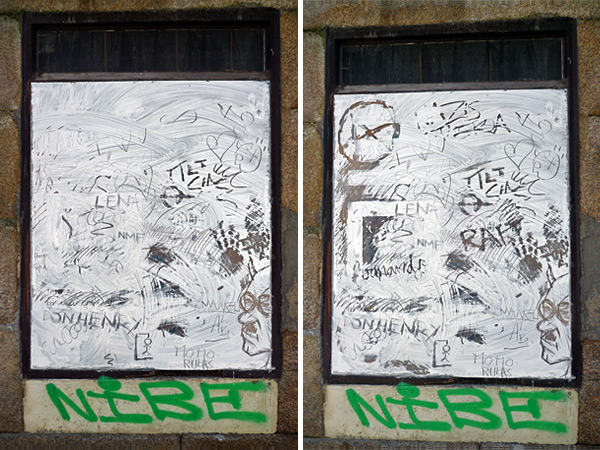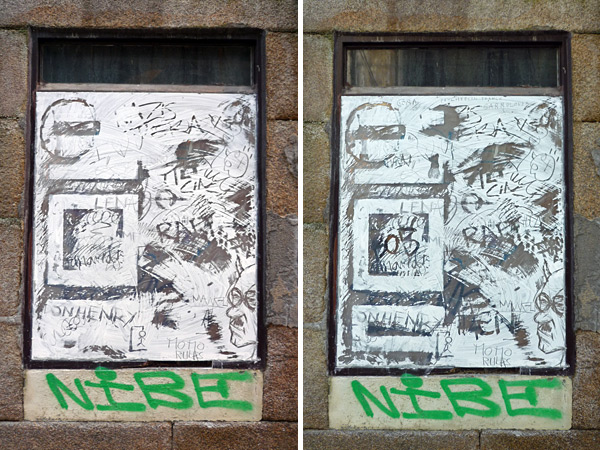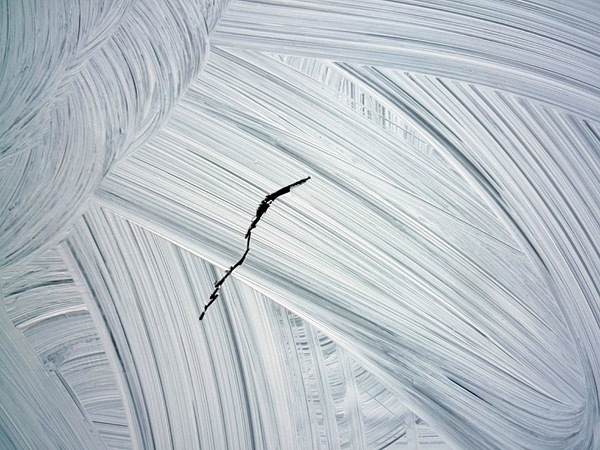 ...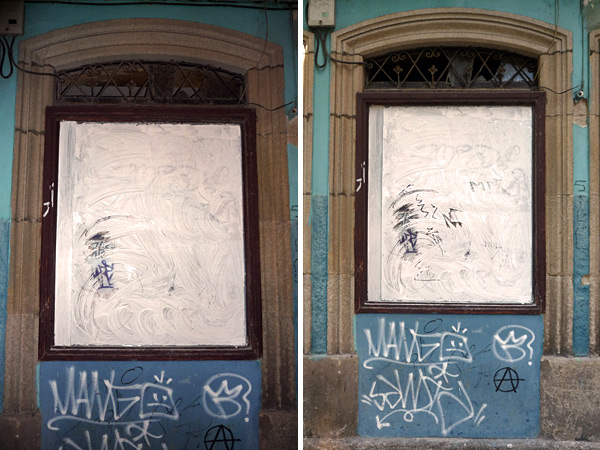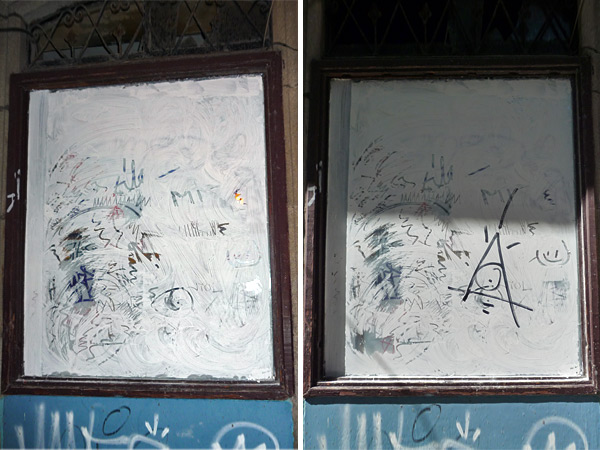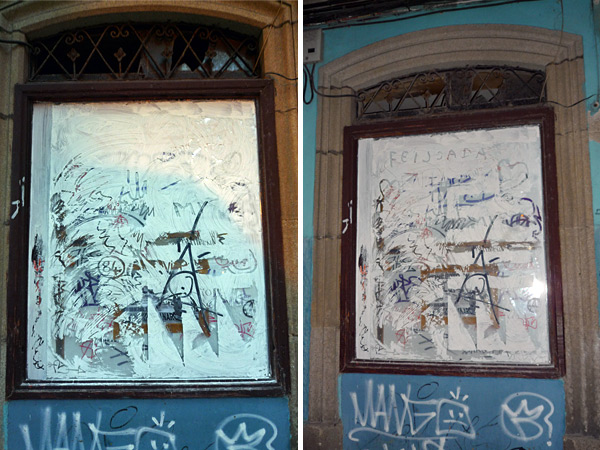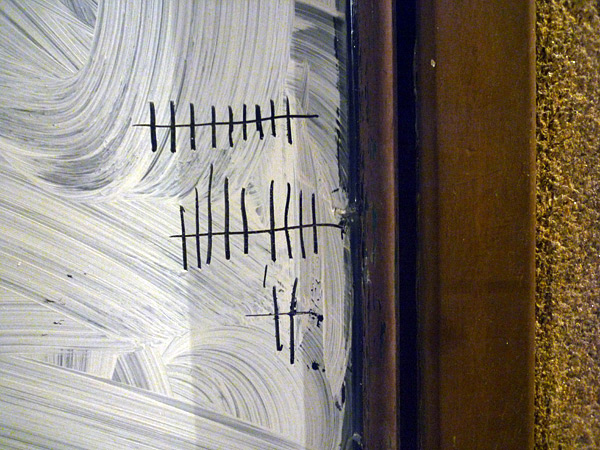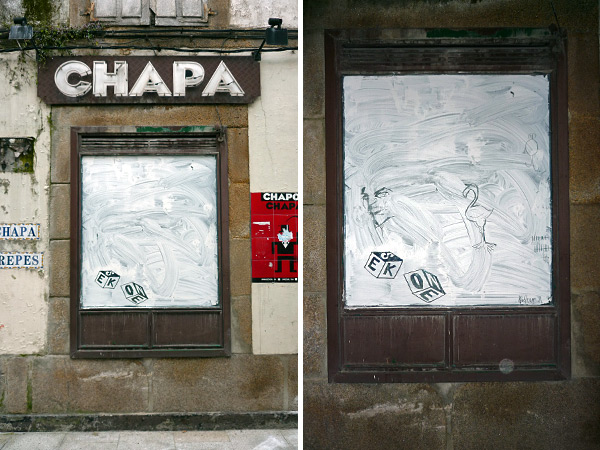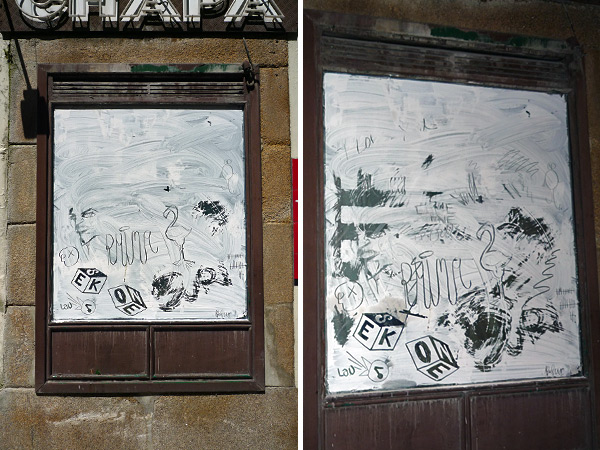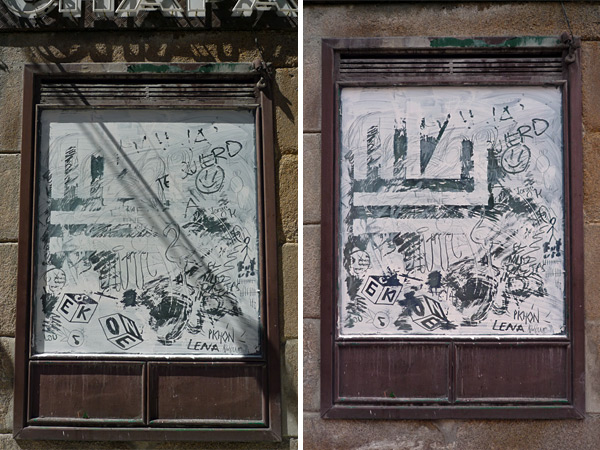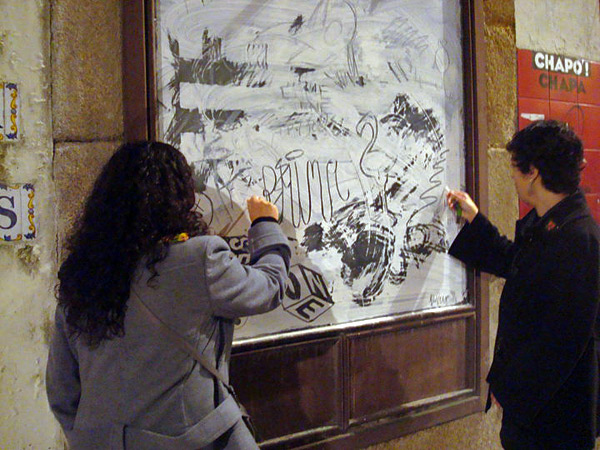 !!!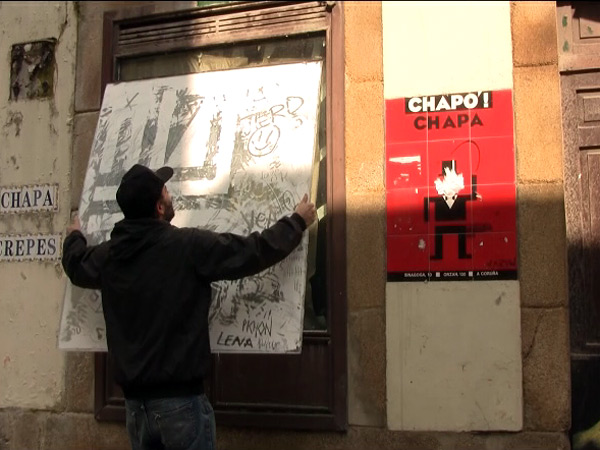 By the 13th, I was quite satisfied with the results. It was time to pick up my artwork...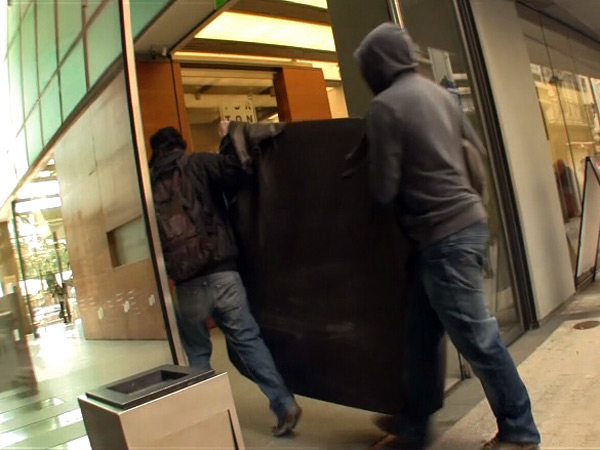 ...and bring it to the Fundación.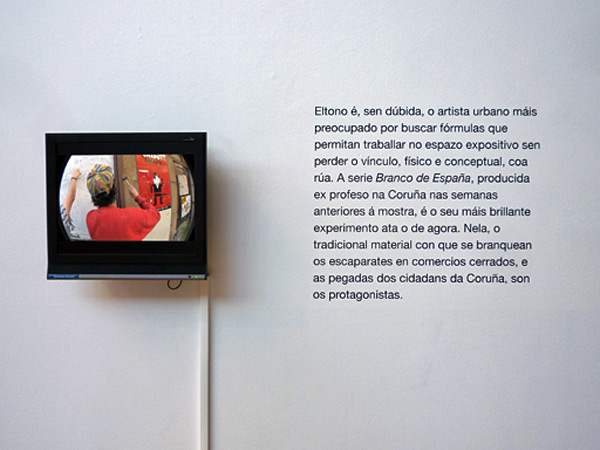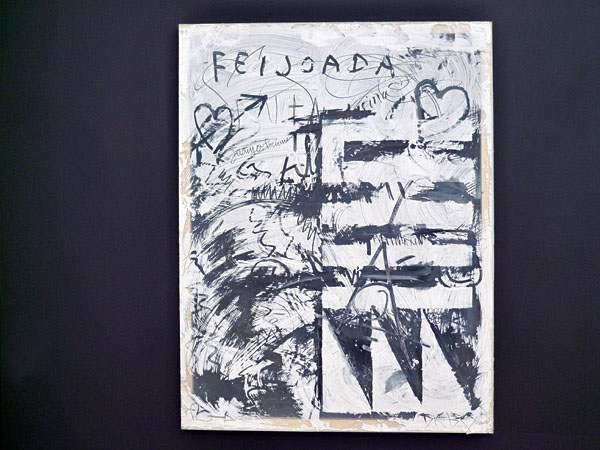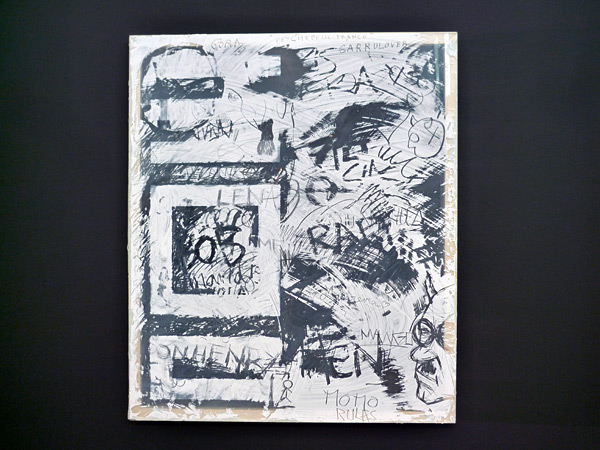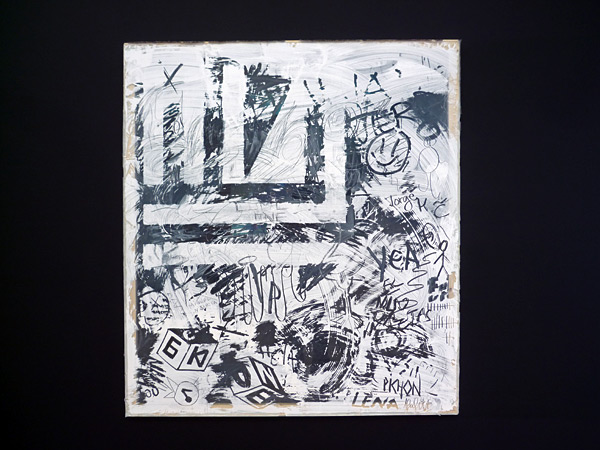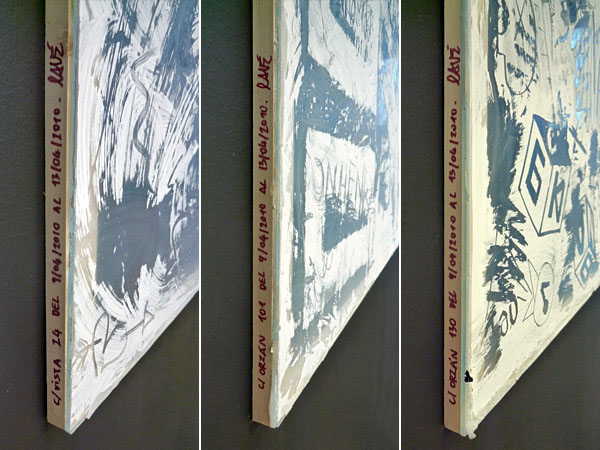 The artworks had stayed five days in the street.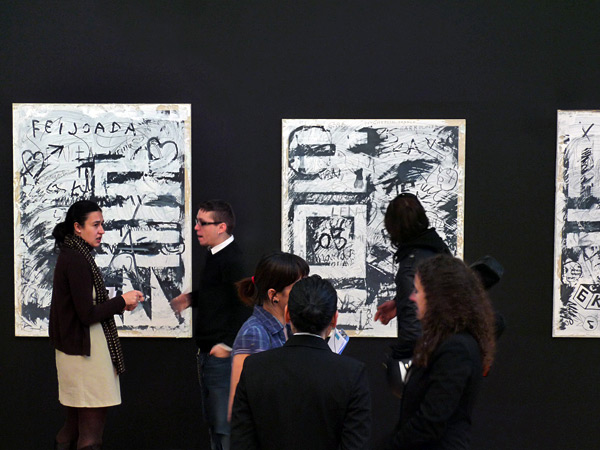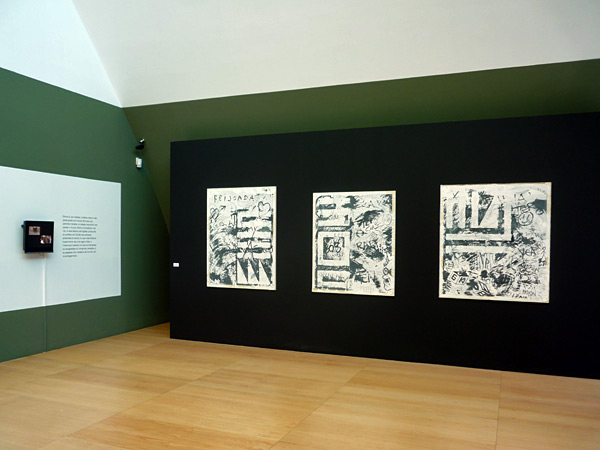 This is the video that was shown in the gallery. It was filmed and edited by M.A. Barrigüete.
Thanks to all the amazing people from the MUAU, Javier Abarca for giving me the opportunity to partake in this exhibition, and Henry Chalfant for his great conversation, insight and company.
Pictures by Elba Fernández, M.A. Barrigüete and Eltono.