Madrid, March 2014
The Armatoste installation is the result of two things that I have been observing a lot of time in different cities:
The first is the way people find solutions to add an extension to a pole; joining two sticks together with the first thing they can find, tape, rope, wire, etc. I observed a lot of way to do it and for all type of purposes: reach higher while painting with a roller, remove spider webs with a broom, grab hangings goods in a store, rescue a drone in a tree…
The second are the sticks that you can find in the street and particularly the broom poles that are everywhere in trash containers in Madrid. They are made of such a cheap metal alloy that they break very quickly and end up promptly in the trash. Strange enough, people keep on buying these poles and, after a little while, throwing them away. What I like about it is that the containers are not adapted to receive long shaped objects and most of the time you can spot poles coming out of the bin preventing the lid to be properly closed.
During my stay in Madrid I collected all kind of poles and I joined them together to make a macro-extension that was connecting the front room of the gallery with the back room through two windows and across the outside patio.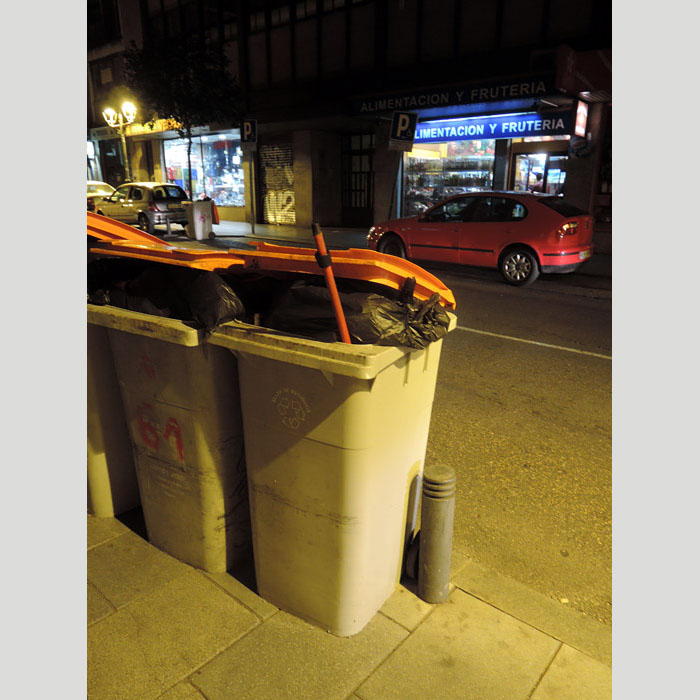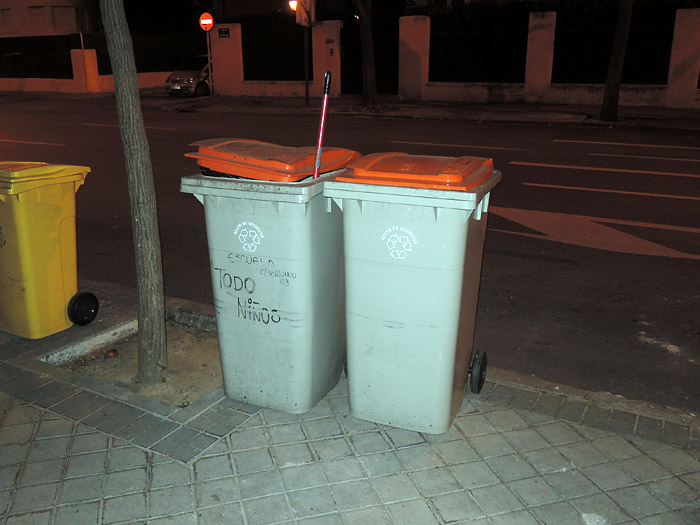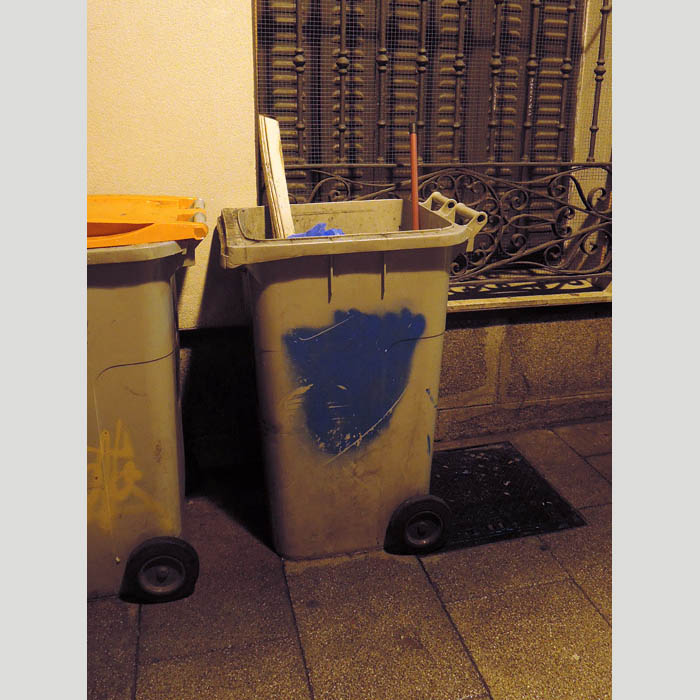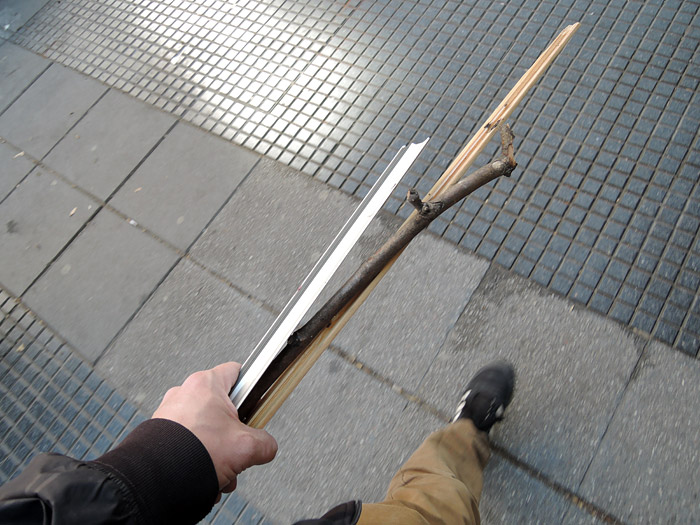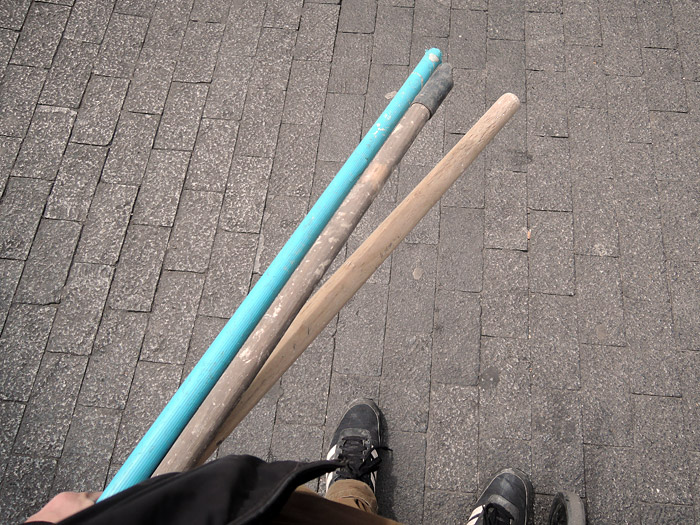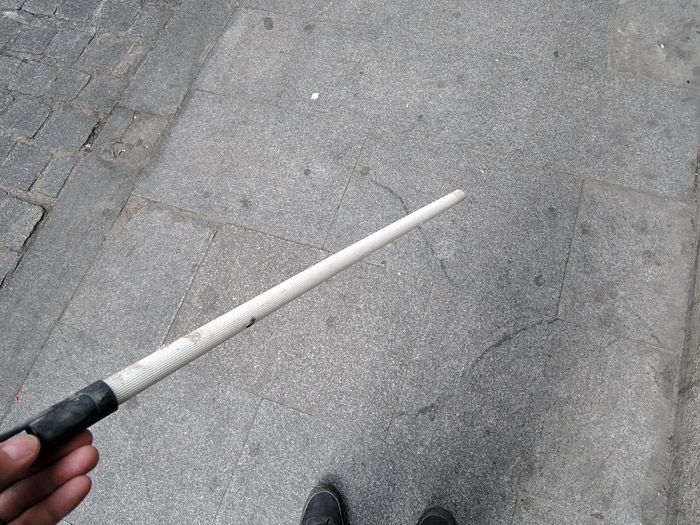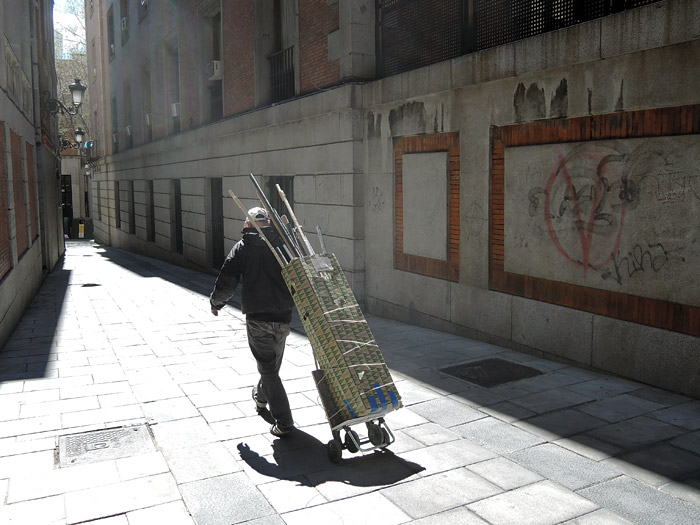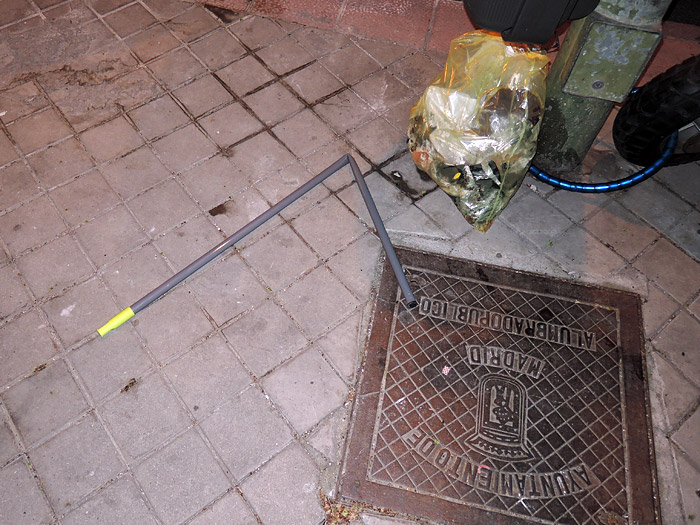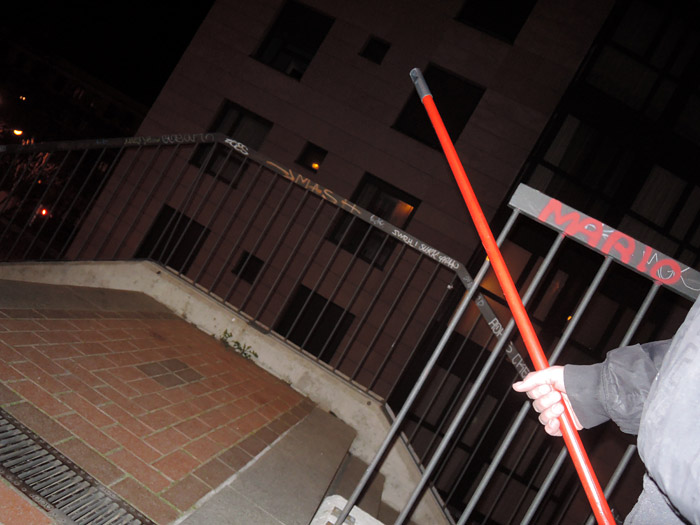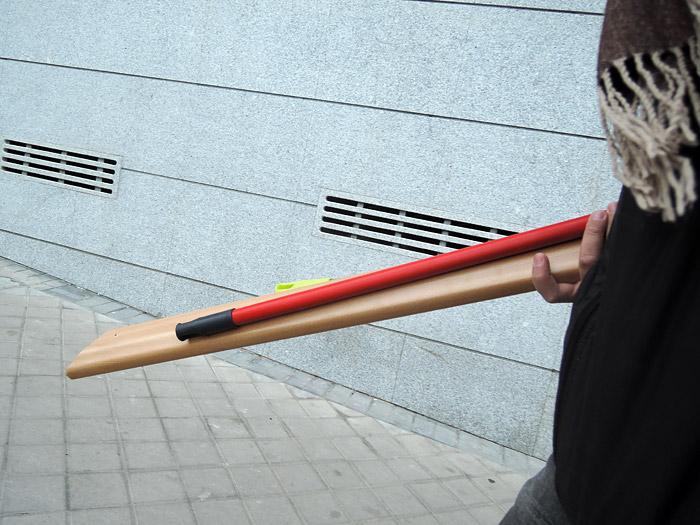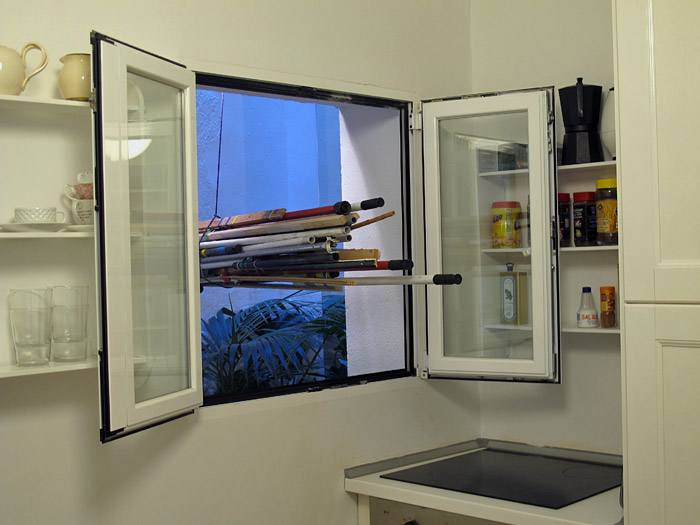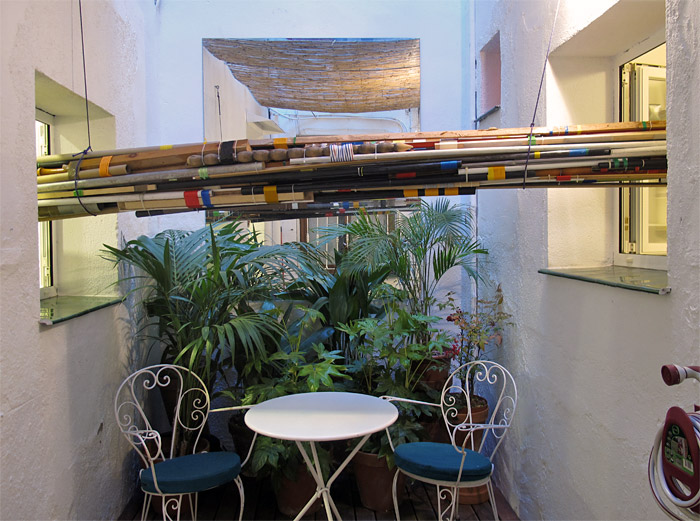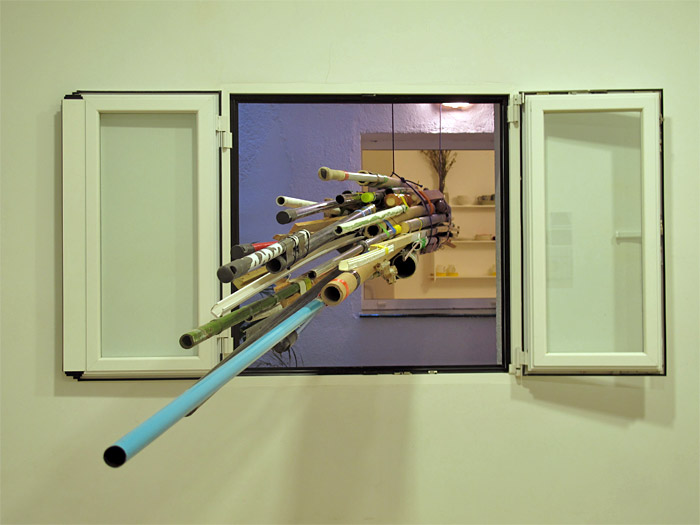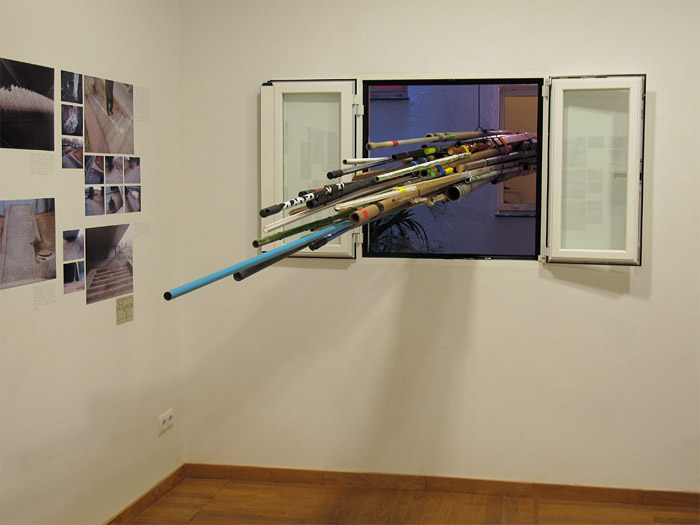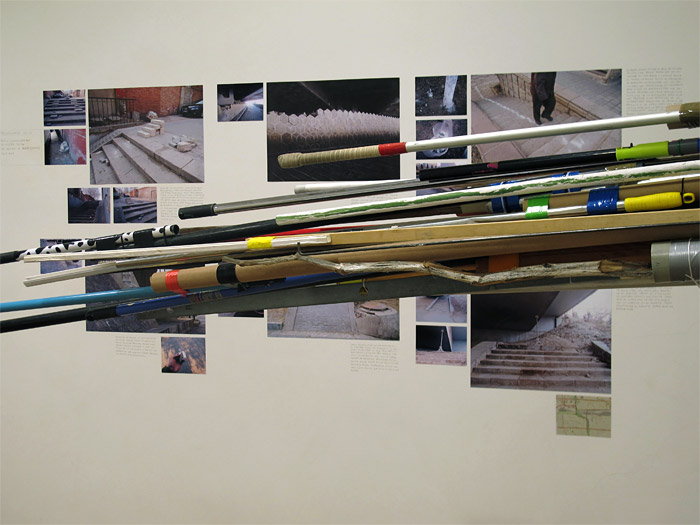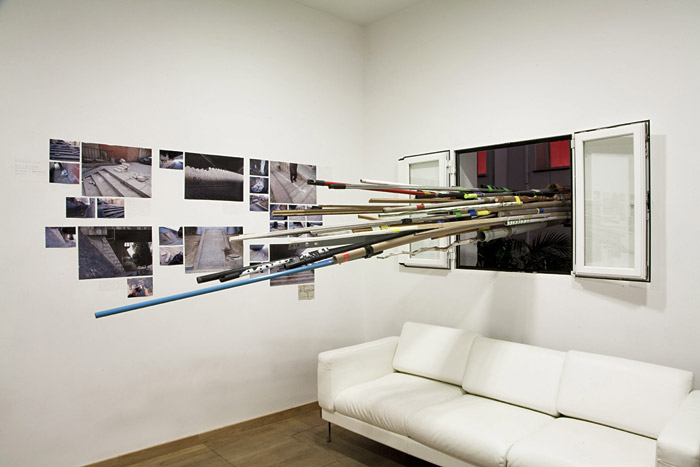 Pictures by Eltono and ©Miguel Rosón (www.v15.es)
Thanks LUCE for the great help!