The Boîte à Composition is a simple drawings generator device I designed to explore accidental compositions possibilities. I used it for the first time for my solo show Amalgama at Slowtrack Gallery in Madrid in March 2014. The first shape I used was a thick 14×2,5 cm line.
This is how the box works: I open the lid and place a piece of paper inside, I rest the lid on the borders of the box so the paper can move freely inside without slipping out, I shake the box for several seconds, I replace the lid and press the paper with it. Finally, through the hole in the lid, I paint the shape onto the paper wherever this one ended positioned inside the box.
The first result was a series of 80 15×21 cm drawings organized into 8 groups of 10; starting with one line for the first group, two lines for the second group and so on until 8 lines for the 8th group.
While I was picturing this series, I imagined it would create a fading effect. I realized, once all the drawings were put together, that the effect created was actually a falling effect.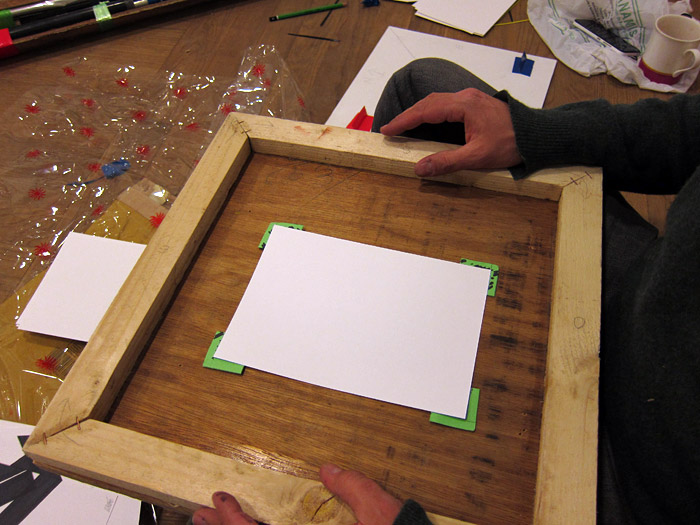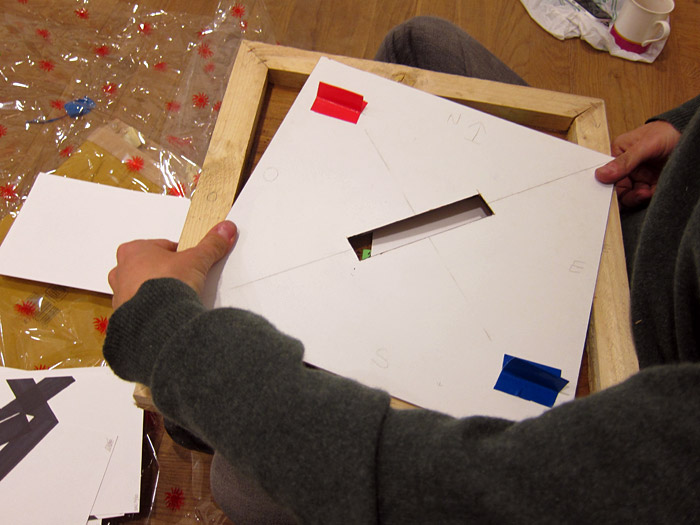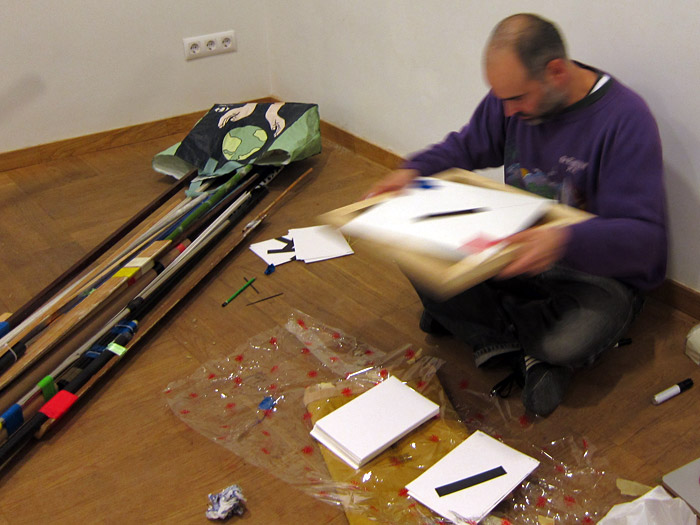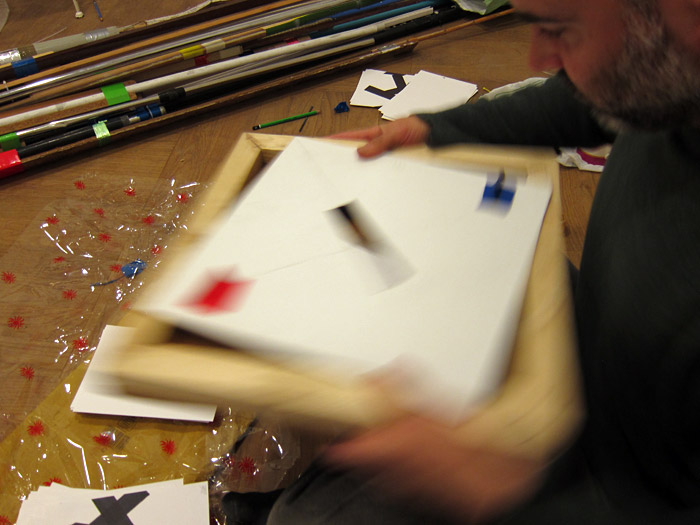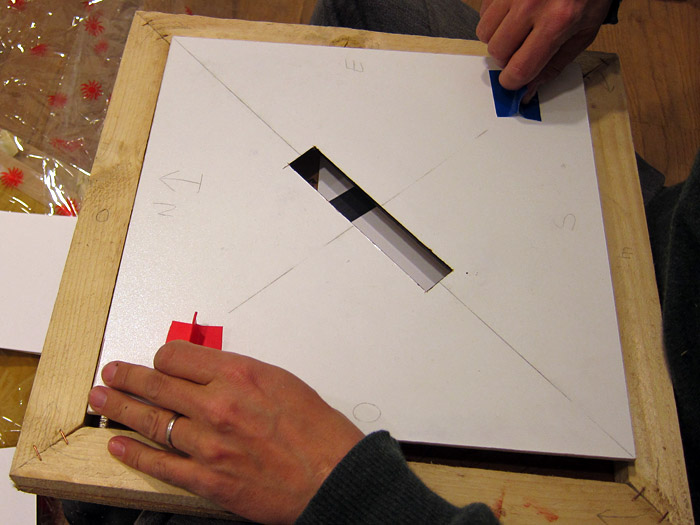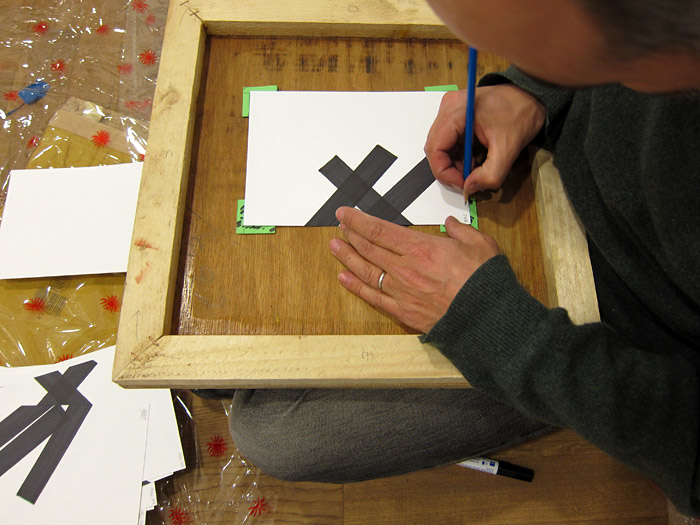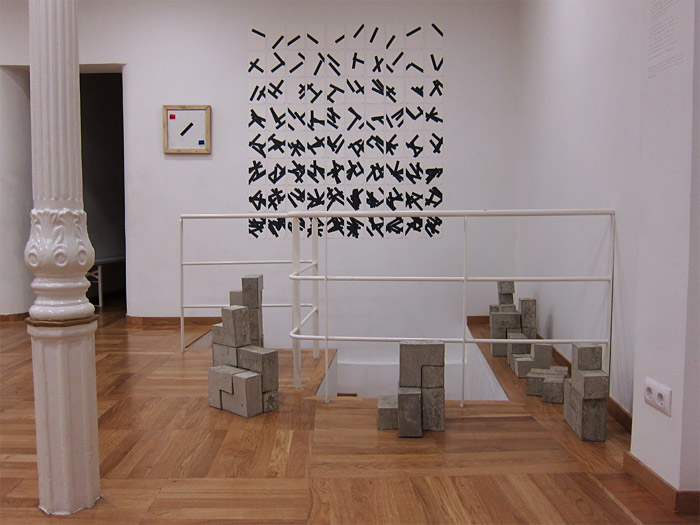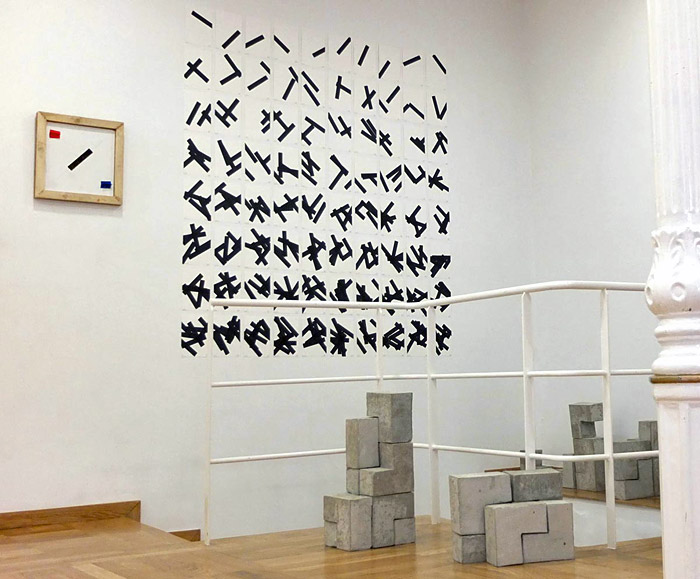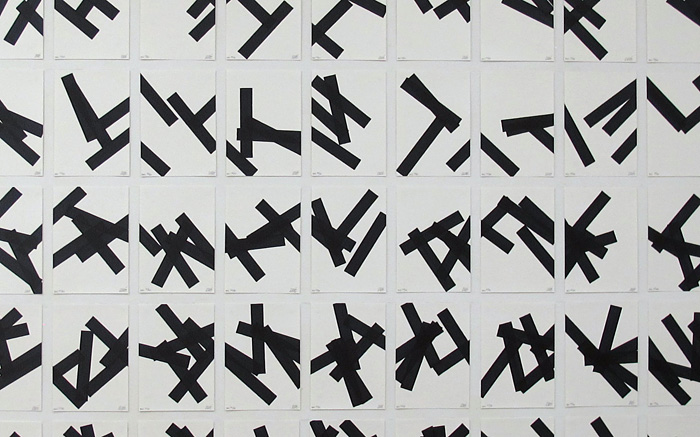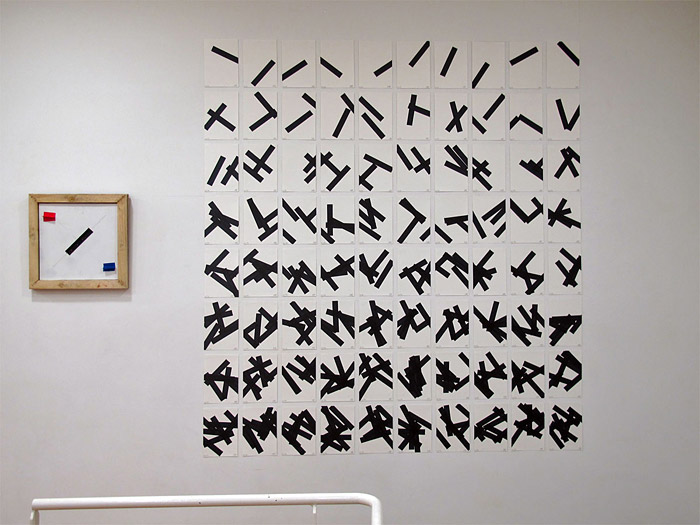 Pictures by Eltono and ©Miguel Rosón (www.v15.es)
These artworks are for sale through the Slowtrack gallery.