SET Espai d'Art (at Galería Nueva)
Madrid, Spain
October 2021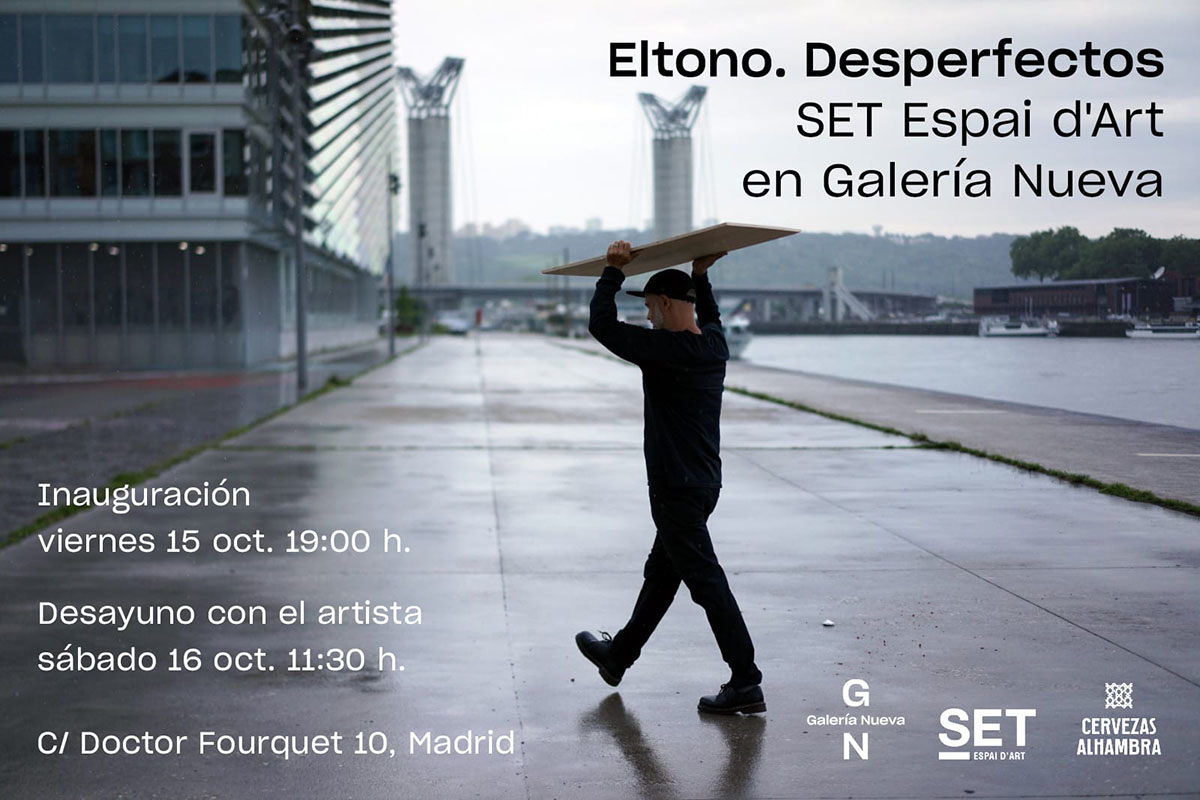 For the solo show Desperfectos, I presented three projects: Plotter de paseo (walking plotter), Transportistas (shippers) y Chaparrones (rain showers).
---
Plotter de Paseo (Walking plotter)

Following my research around the idea of making art while walking, I made a walking plotter that uses gravity and my body's movements to activate some mechanisms and create drawings from my paths.
---
Transportistas (shippers)

I built five boxes to ship five artworks from my studio in France to the gallery in Madrid. A box is meant to protect the art, but I painted the art on the outside of it. Instead of protecting, the box helps the deterioration of the art. I imagined this project as a collaboration between the shipping companies and me. I built, painted and handled the boxes with maximum care until the very moment I handed them over to the shipper. At that point I lost control of their condition. I was only able to discover the result when I arrived at the gallery in Madrid.
– T1 and T2 were sent with La Poste (Colissimo),
– T3 was sent with TNT,
– T4 was sent with UPS,
– T5 was sent with DHL.
---
Chaparrones (Rain showers)

Artworks created for the solo show Sérendipité at the Hangar 107 Art Center in Rouen in July 2021.
Following my researches around the idea of artwork alteration with uncontrolled external factors, I decided to take advantage of the Normandy weather to walk around the art center each time it was raining, protecting myself under an artwork. The colored parallel lines sequence traced with felt pens are defaced by the water drips which make the ink bleed. because the exposition time is the same for each outing, the characteristics of each rain shower can be clearly seen in the result. Big spaced drops, light rain or strong rain shower all leave a different imprint on the ink.
More information: https://galerianueva.com/galerias/setespaidart/