Rojo Art Space
Via Tortona, Milan, Italy
January 15th – February 28th 2009
In Pubblico project, the public is the protagonist of the work. The final result of the artworks will depend on the spectator. The experiment plays with the interactivity that exists in the street and wants to study how outer and uncontrolled factors can affect the works installed in the street. This way, the artist reflects on the sacred aspect of art leaving his creations to self-evolve and generating an uncertain final result.
Video:
Pictures: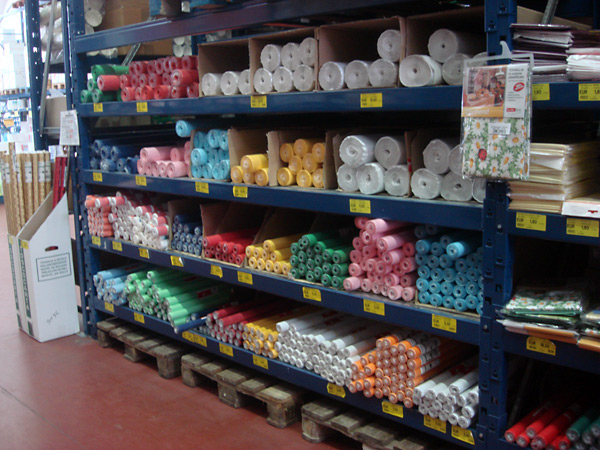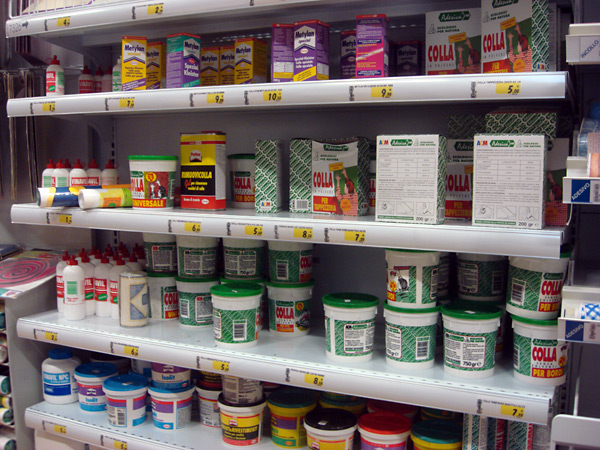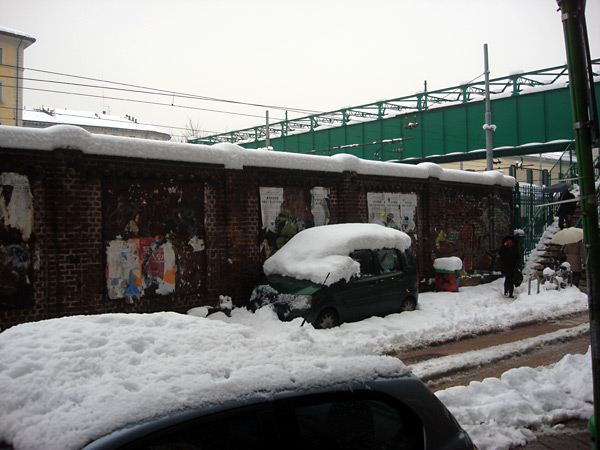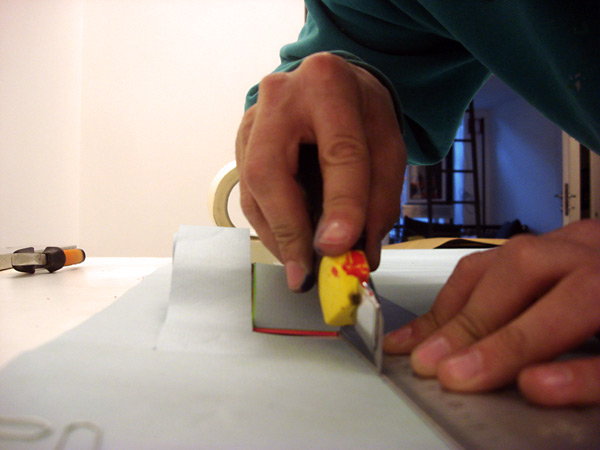 Preparation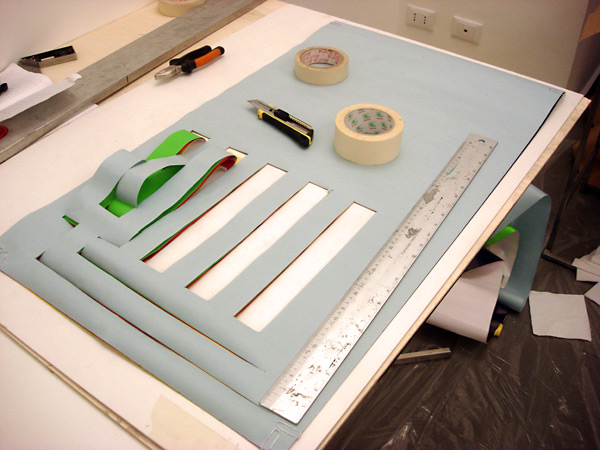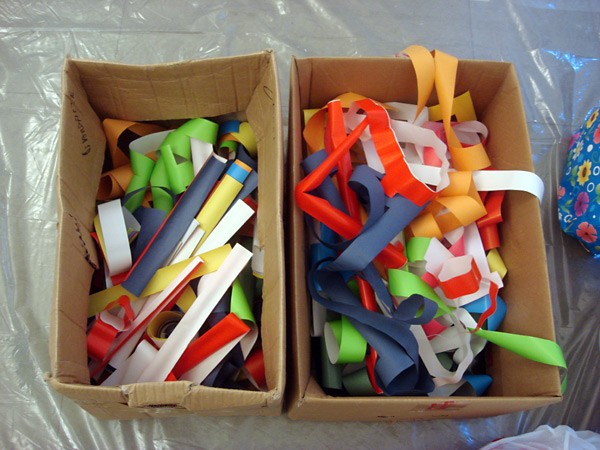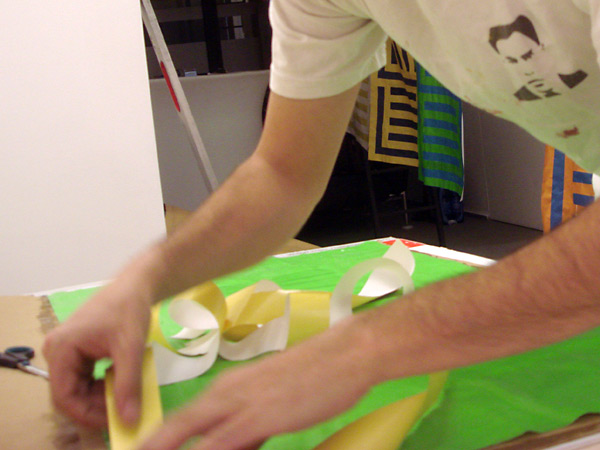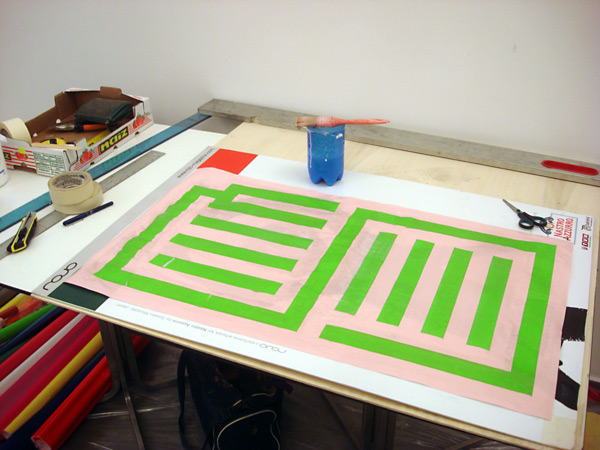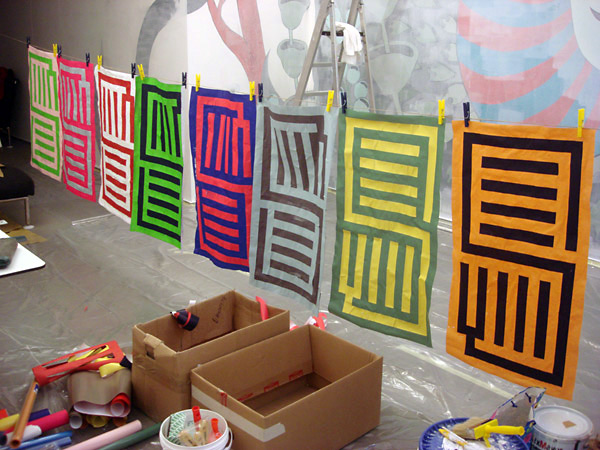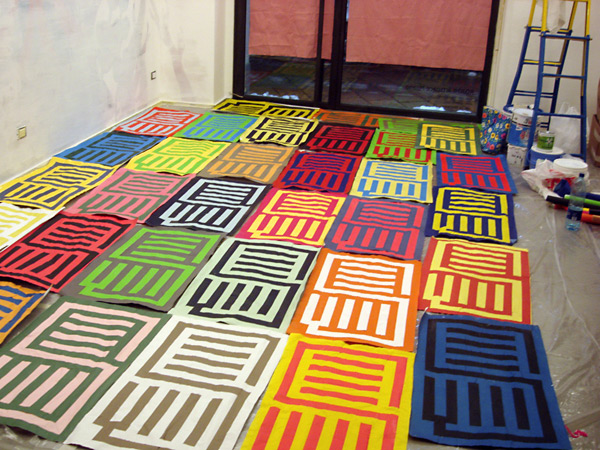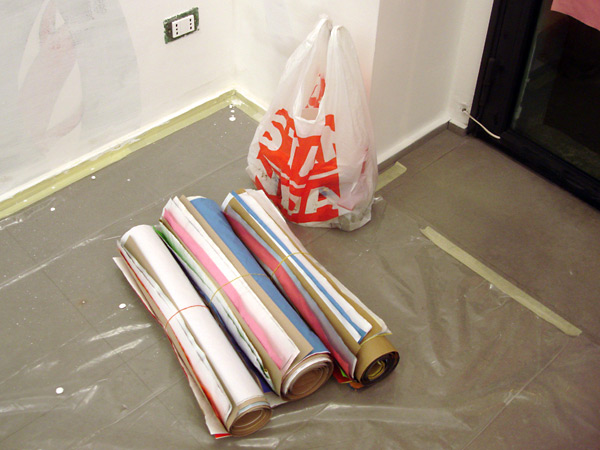 I made 48 posters, each one unique and I pasted them in the neighbourhood around the gallery three by three in 16 spots.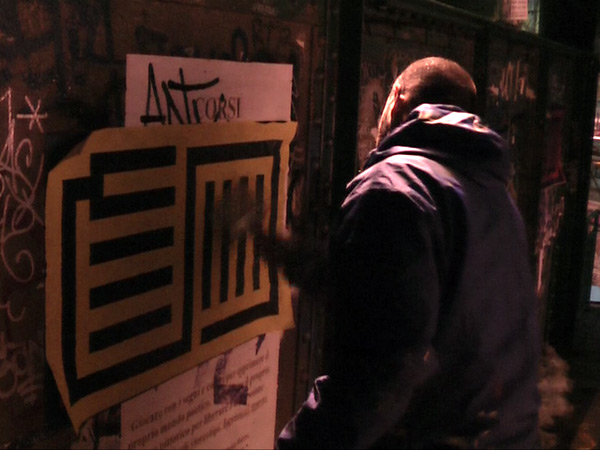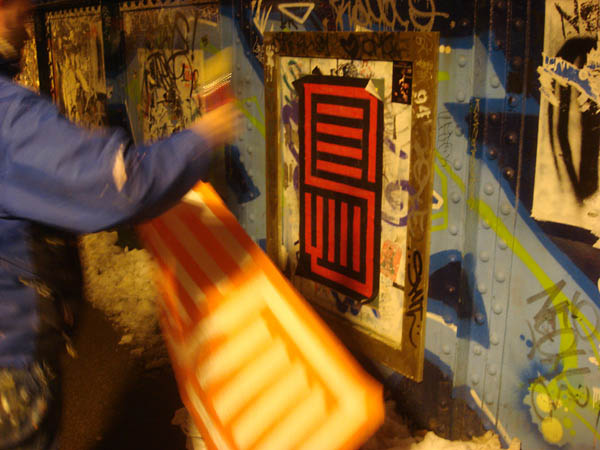 I left the corners of the posters without glue on purpose and then I waited patiently…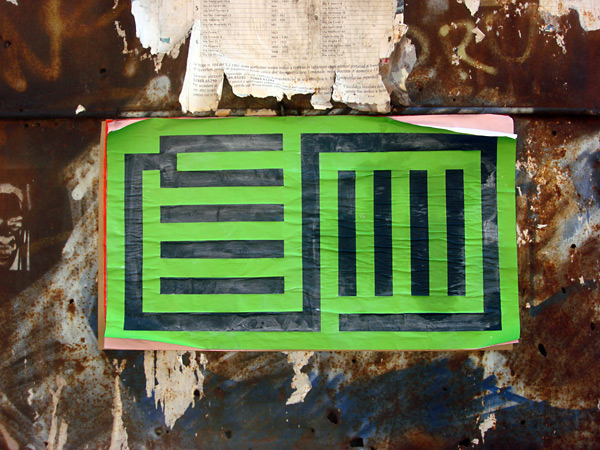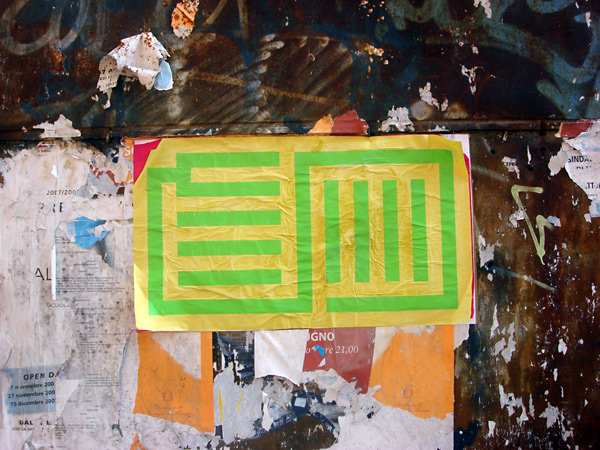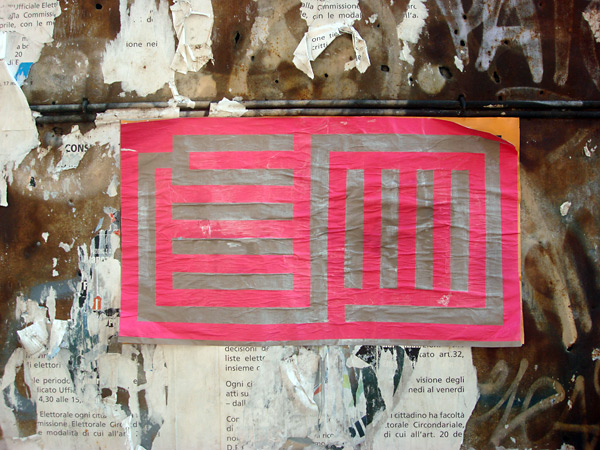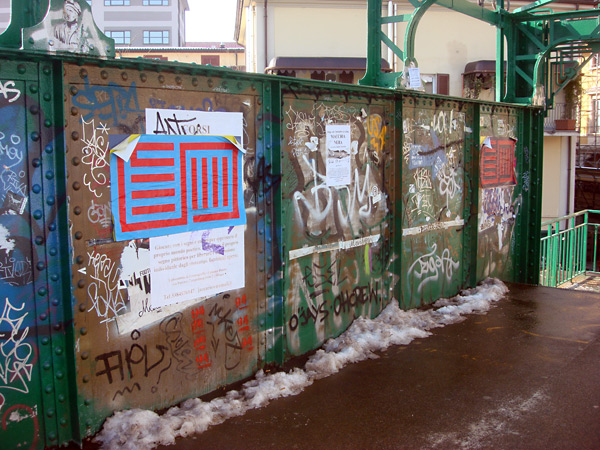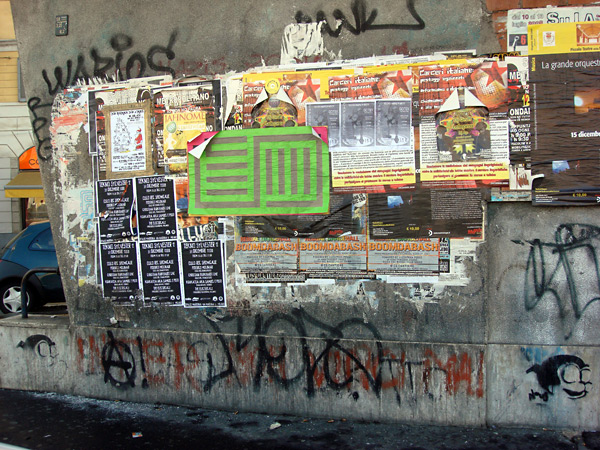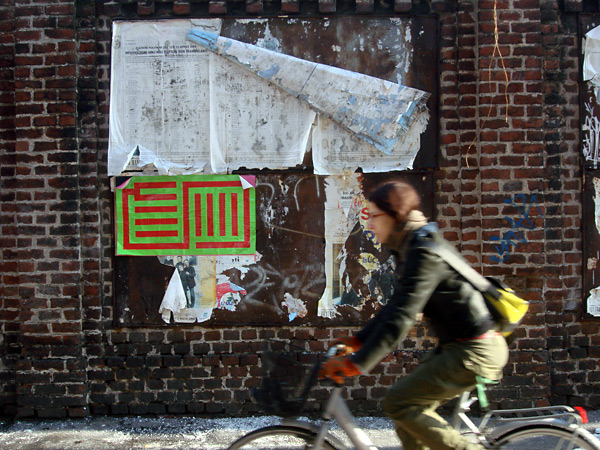 Some were peeled in less than 24h and for others it took five days.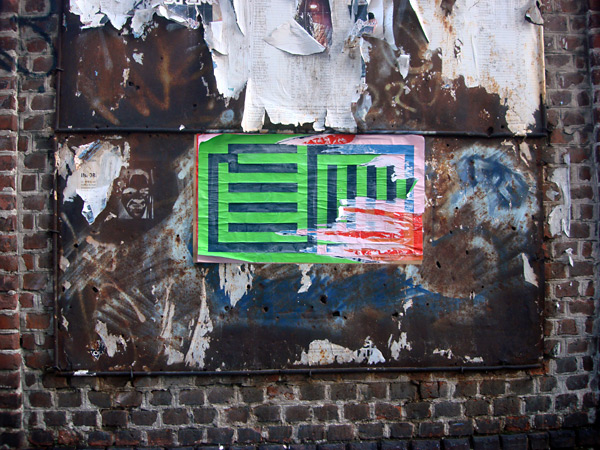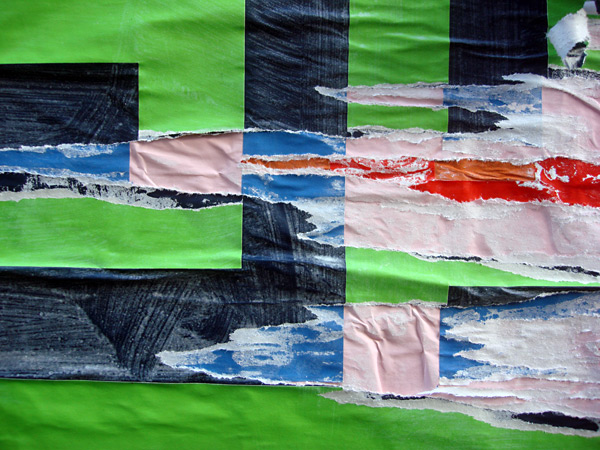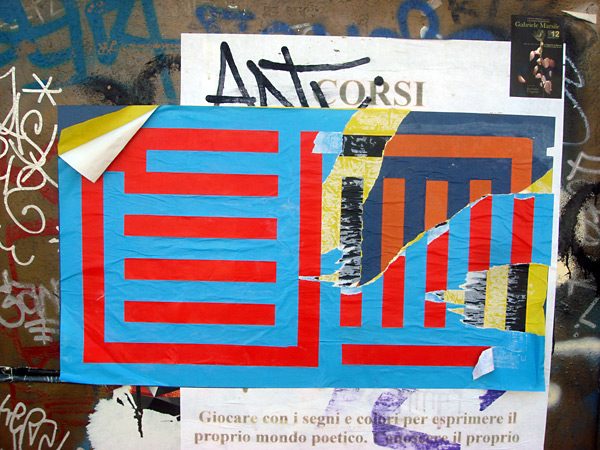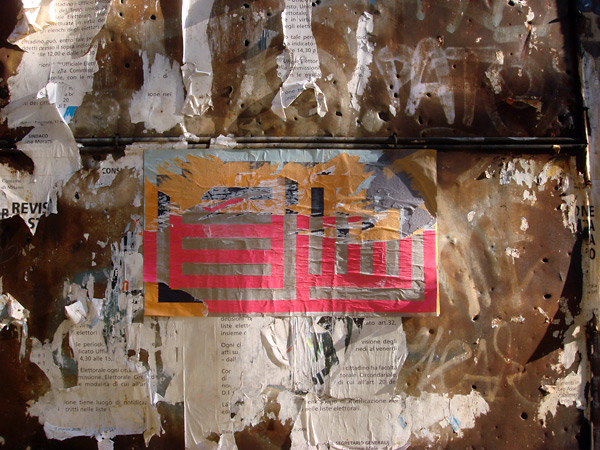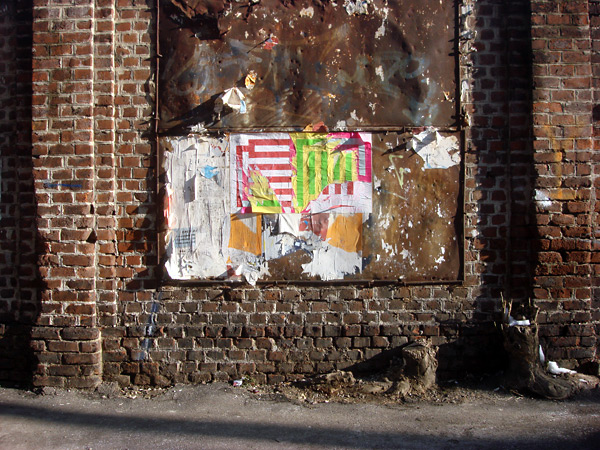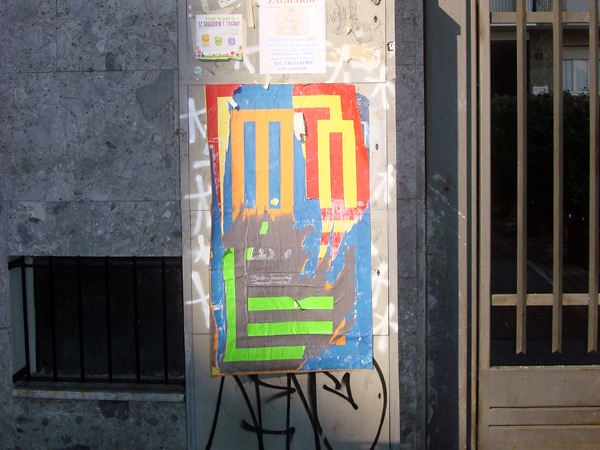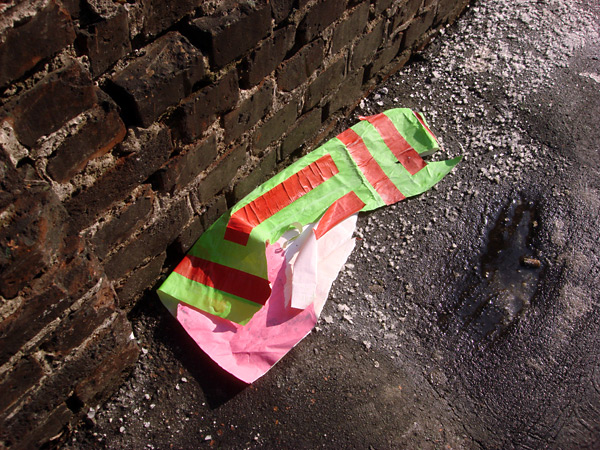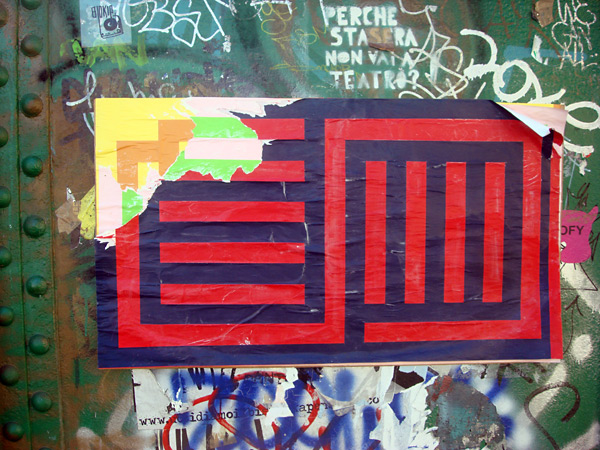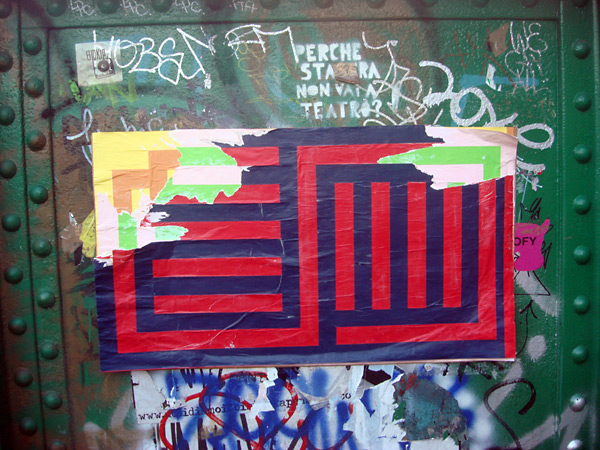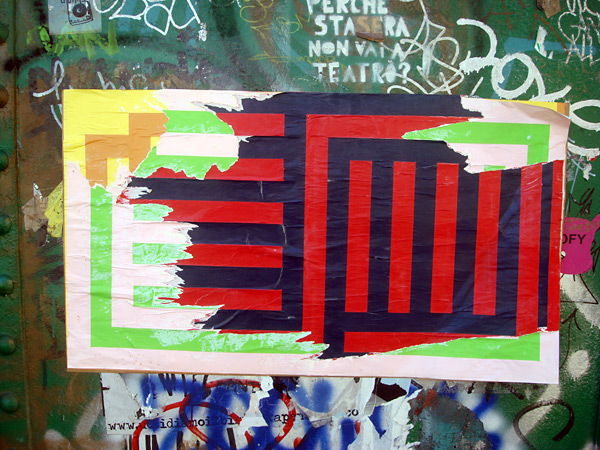 I made a control tour ("il giro") of the 16 posters every 2 hours and when I decided that the result of one of them was interesting, I removed it and brought it back to the gallery.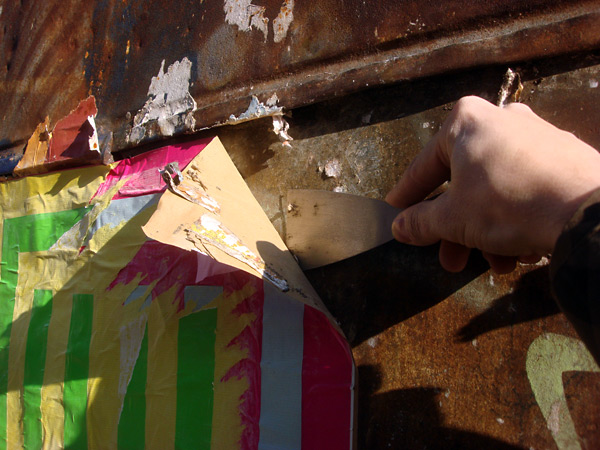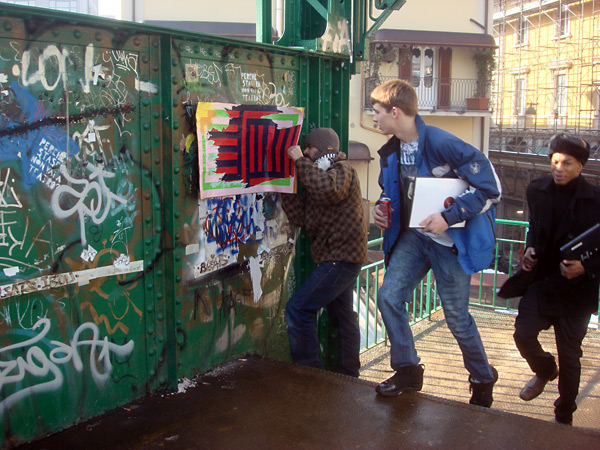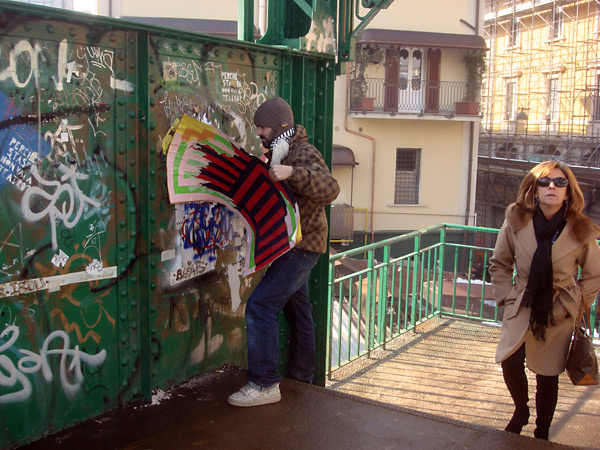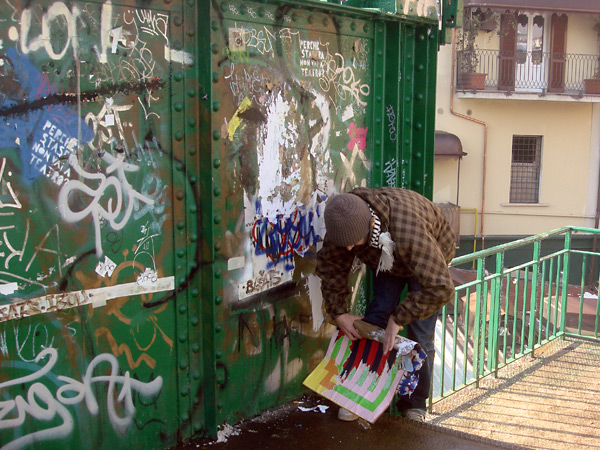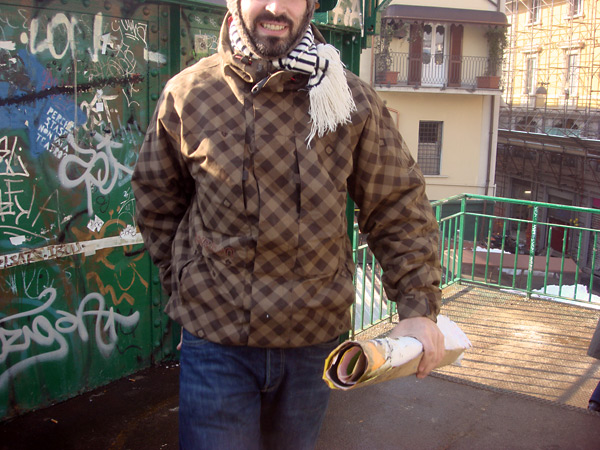 I rescued 8 of the 16 posters and shown them in the gallery. About the other 8, 2 of them got stolen, 2 were destroyed and I left 4 in the street.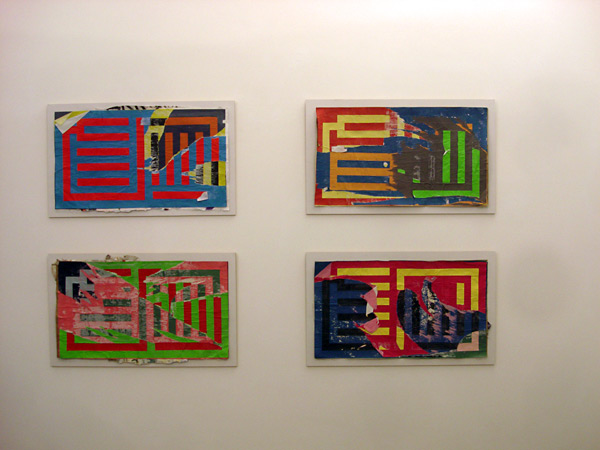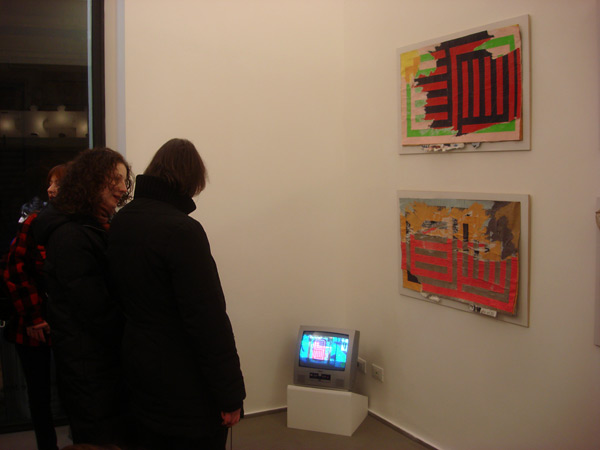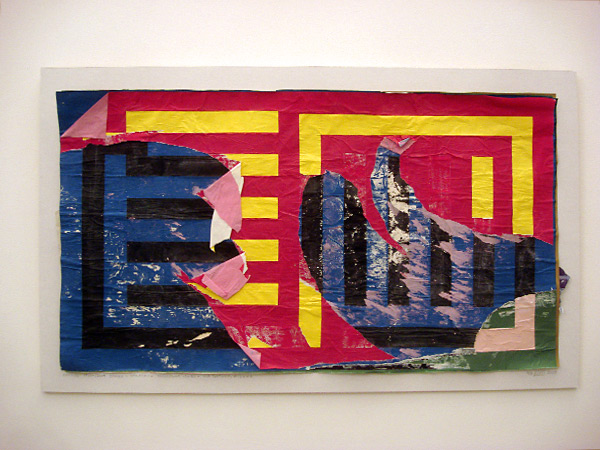 The result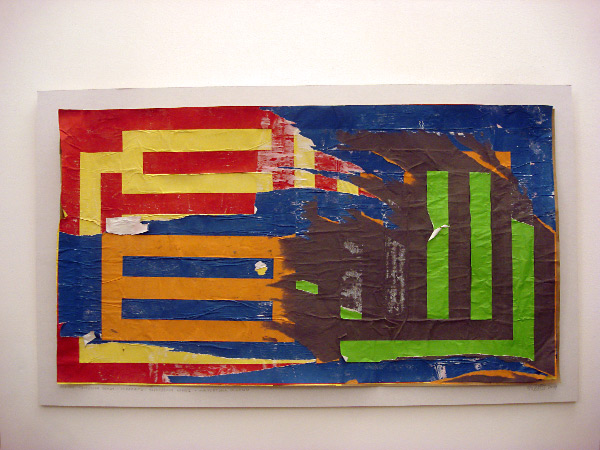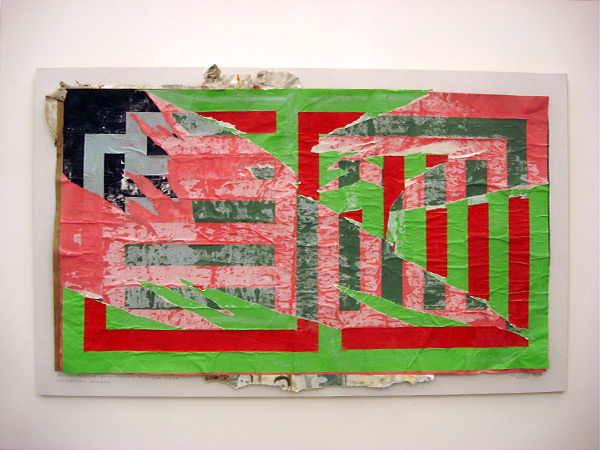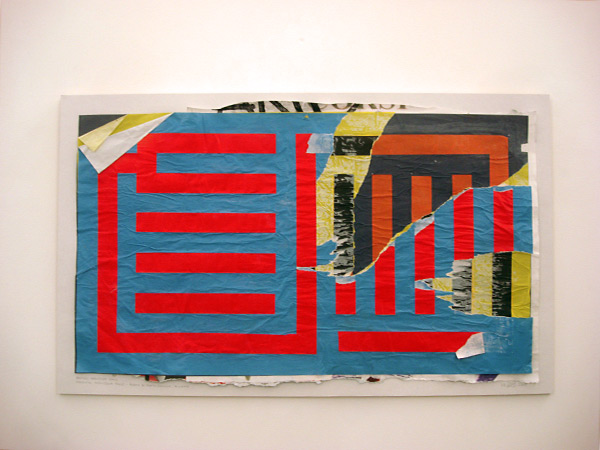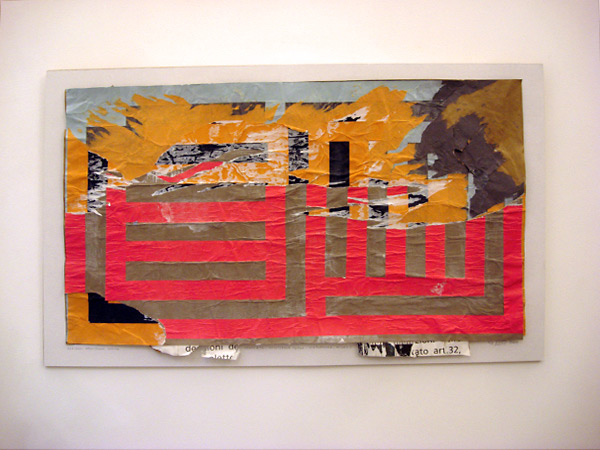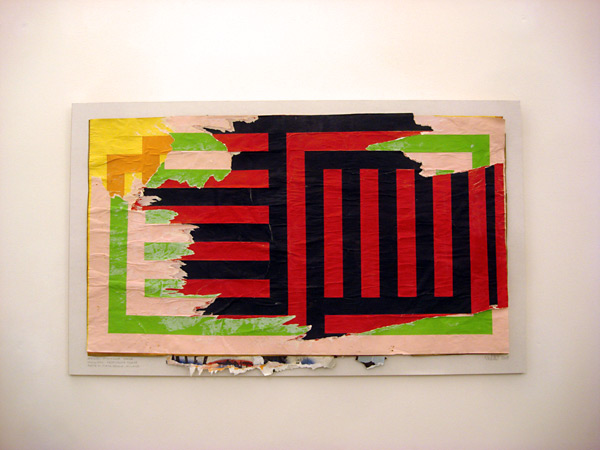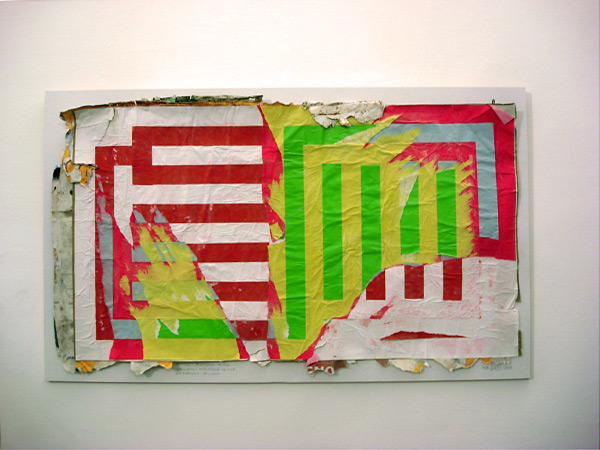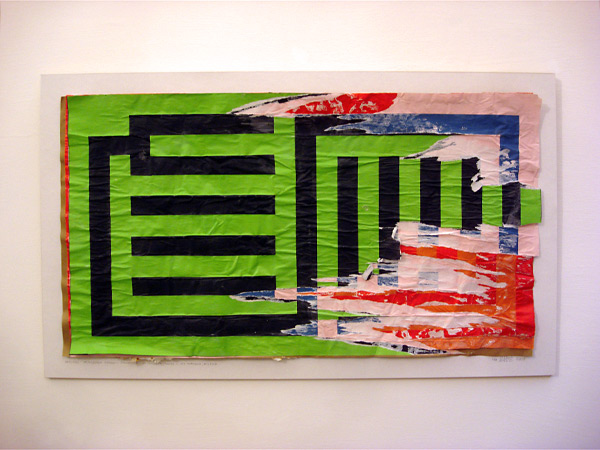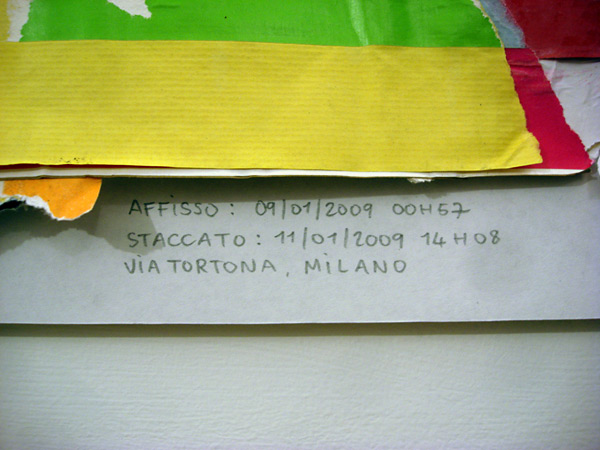 Details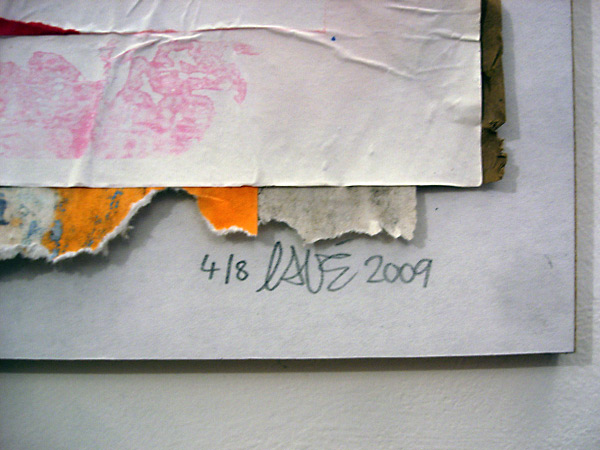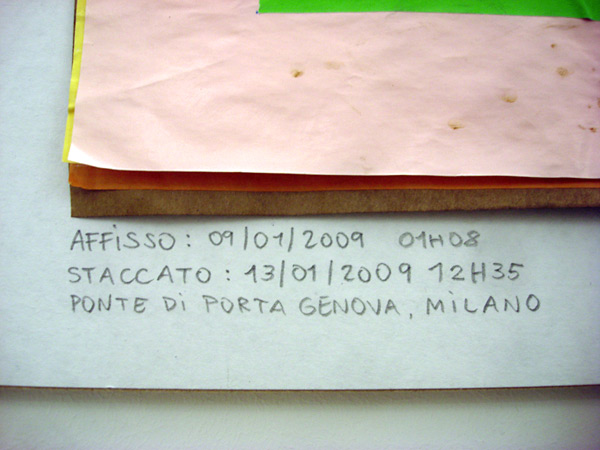 Pasted: Date and hour – Rescued: Date and hour – Place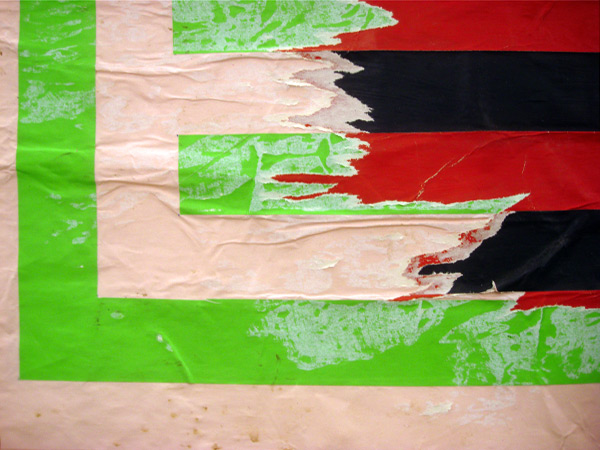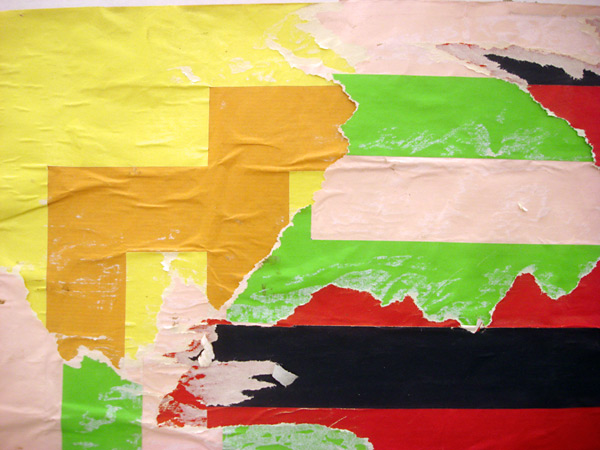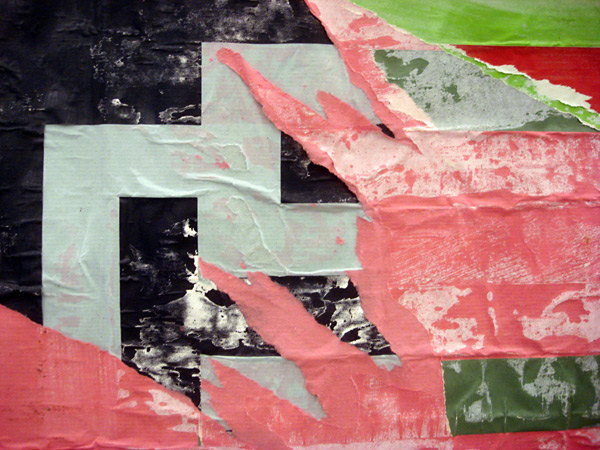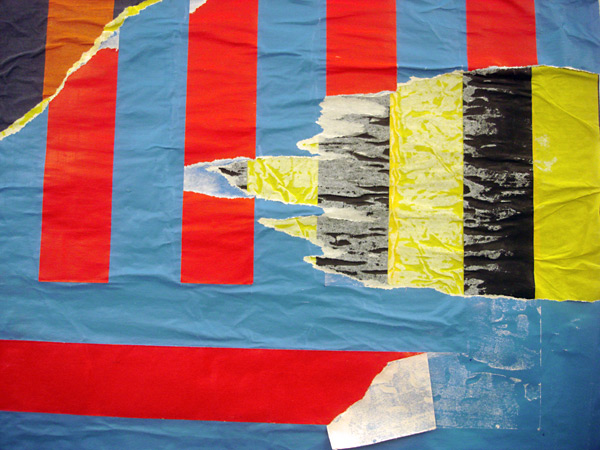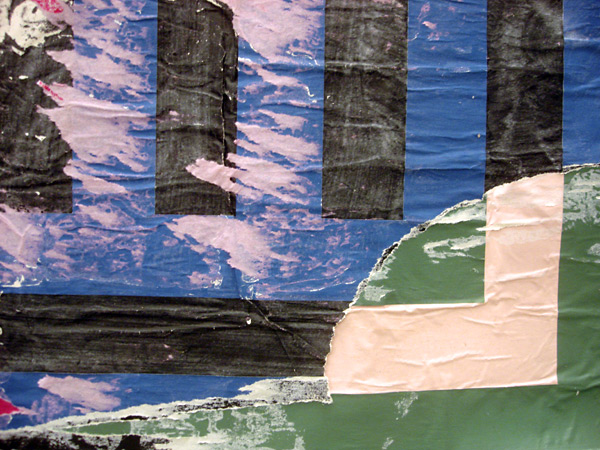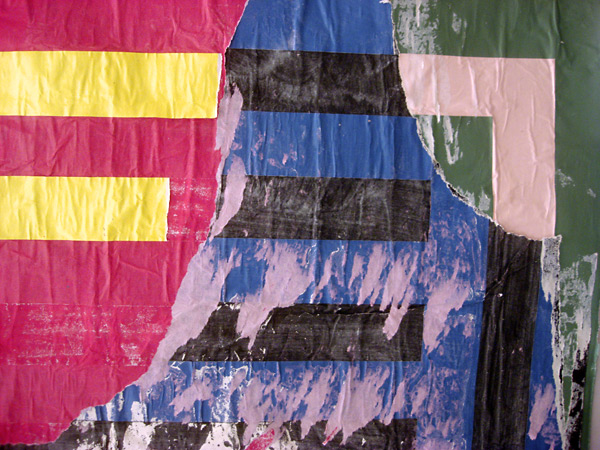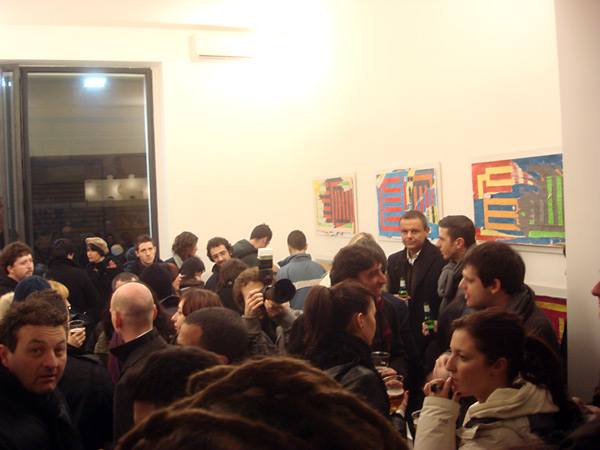 Packed opening!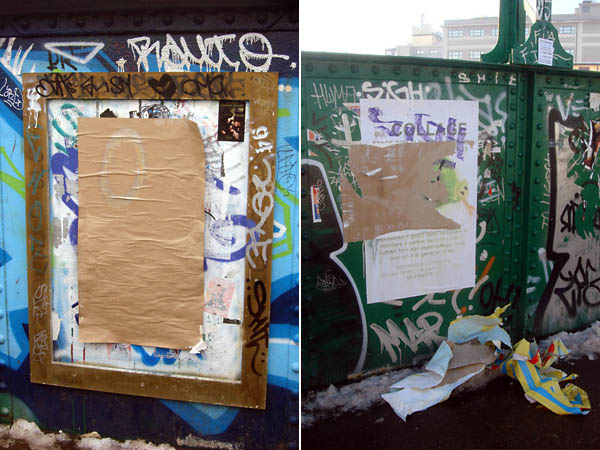 Thanks to Lorenzo, Lucia and Lucía