Chester, NY, USA
6 April 2016
From 10h28 to 14:01 (3h33min)
8,2 km.
Steep Driveways
I started walking at the corner of Bull Mill road and Country Woods drive. I decided to walk up Country Woods drive until the top of the hill. The road ended there. From the top I saw another road down the other side few hundreds meters away. I decided to reach this road cutting through the fields. I reached this new road and decided to walk to the right and always turn right until I would find Bull Mill road again. After a very long loop and more than 6 km – seeing 16 deer, more than 50 squirrels, 1 chipmunk, hearing several wood-peckers and crossing my way with 2 not-in-a-car-humans – I noticed a tennis ball on the side of the road.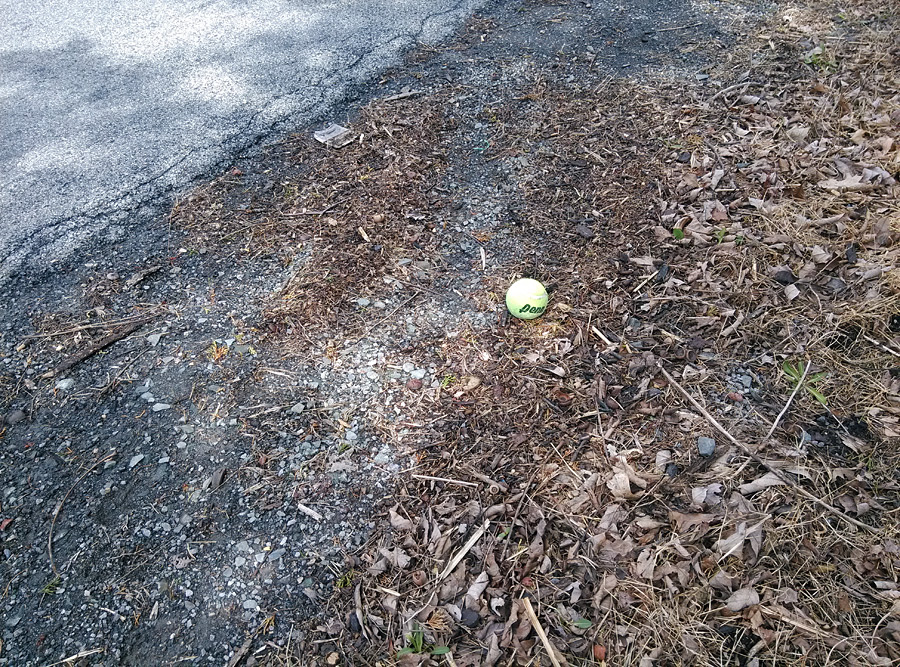 As I kept on walking I started noticing more balls in the ditch following the road, basketballs, baseballs, tennis balls, footballs…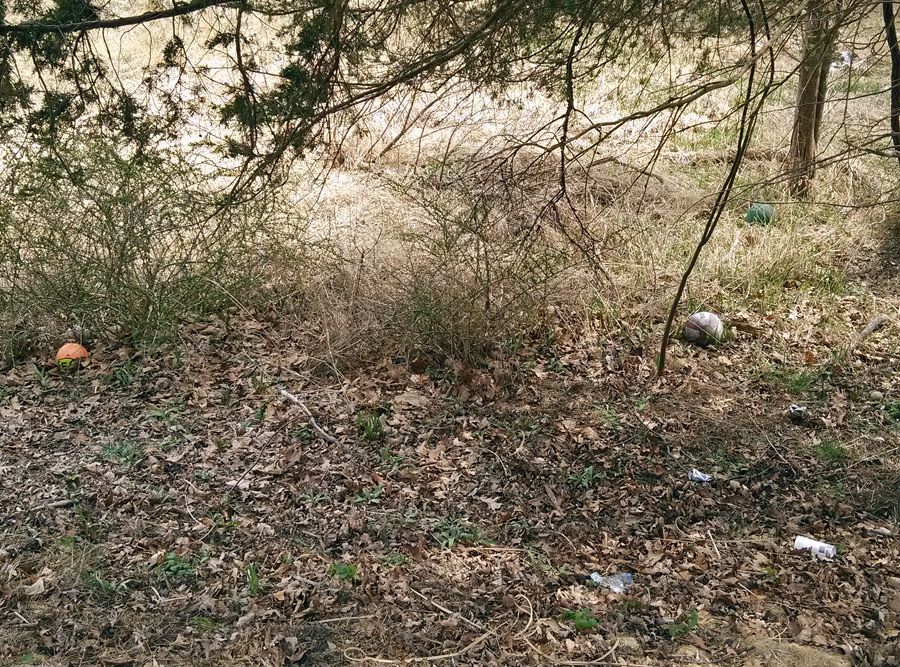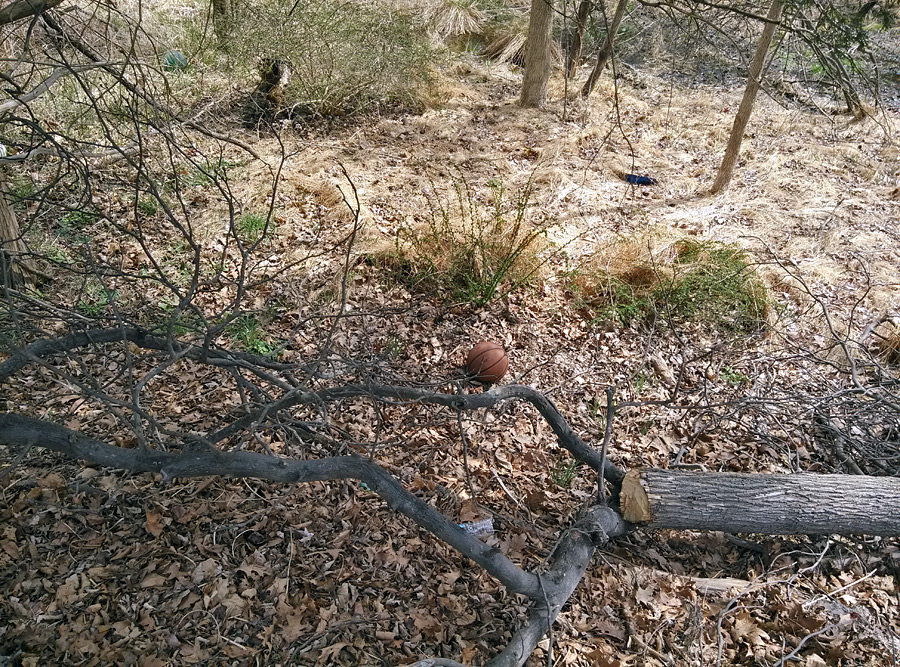 I kept on walking 100 more meters and once I reached the top of the slope, I decided to walk back to try to understand what was happening in this ditch.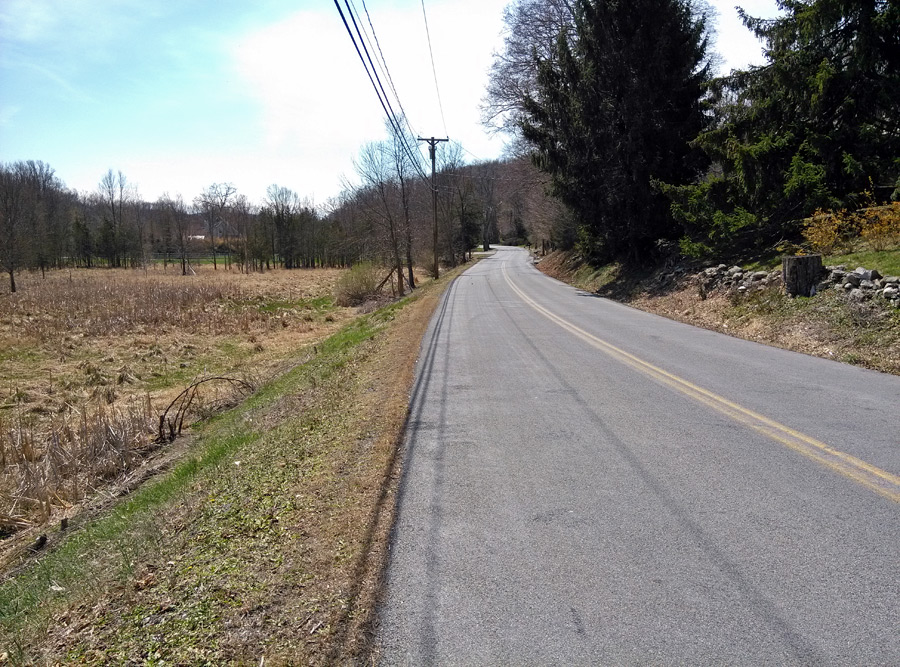 As soon as I arrived back to the ditch and took a better look, I started seeing more and more balls.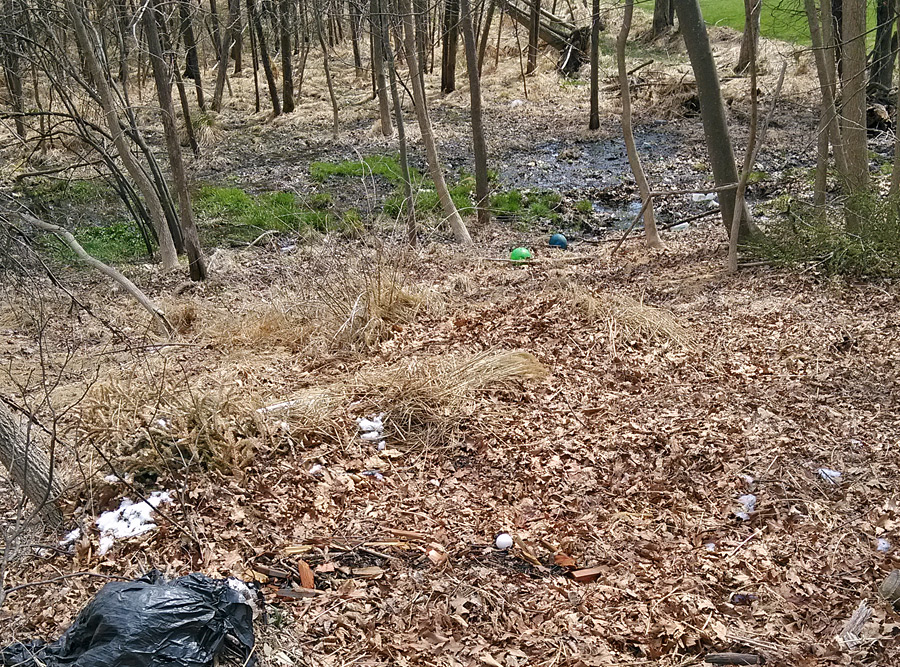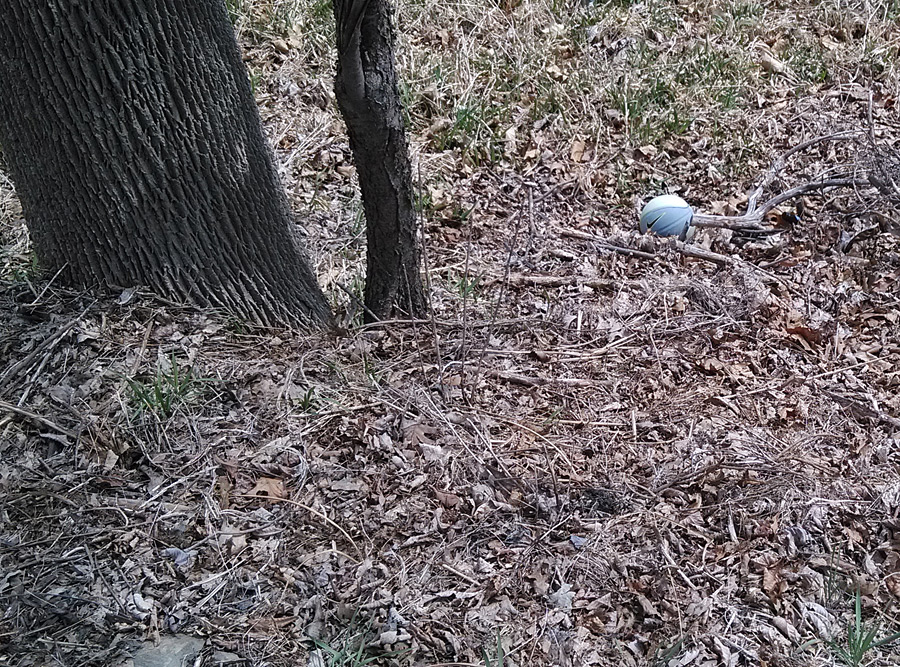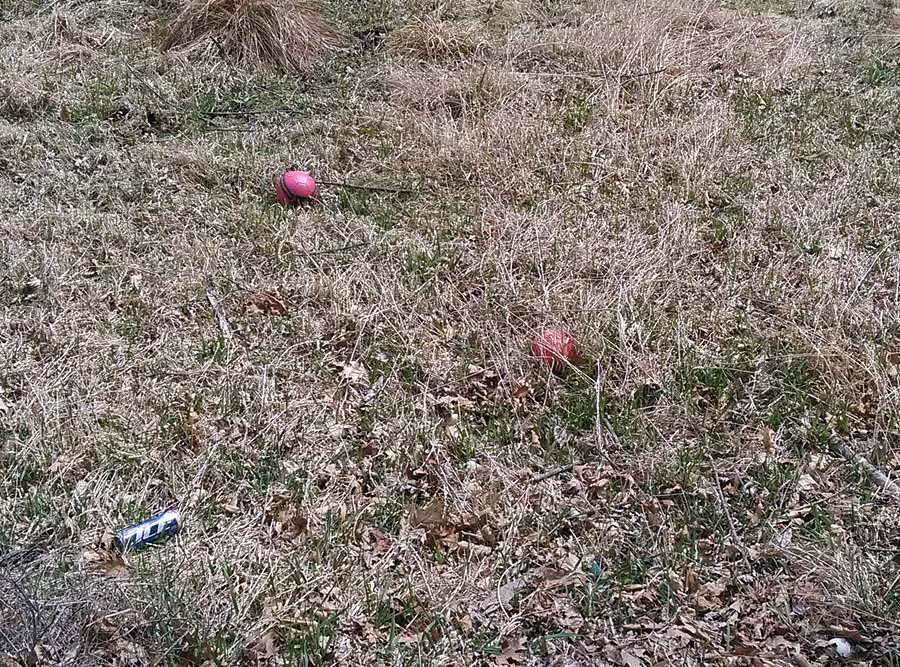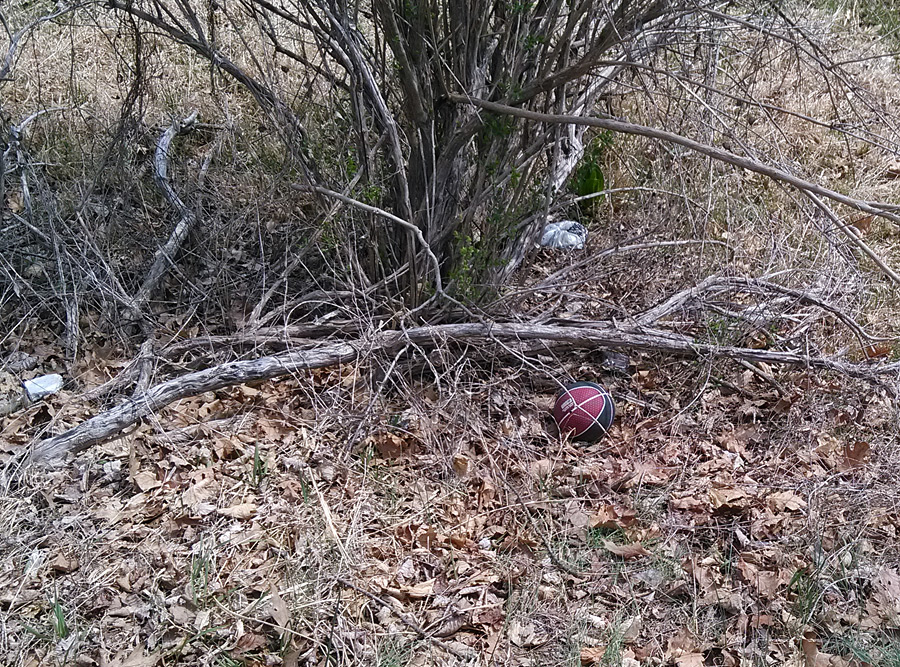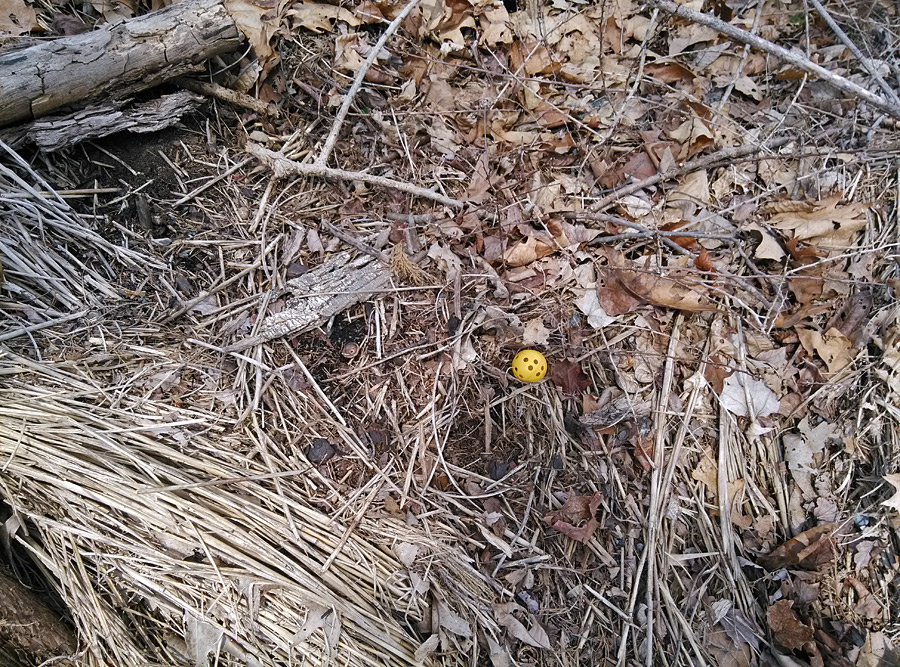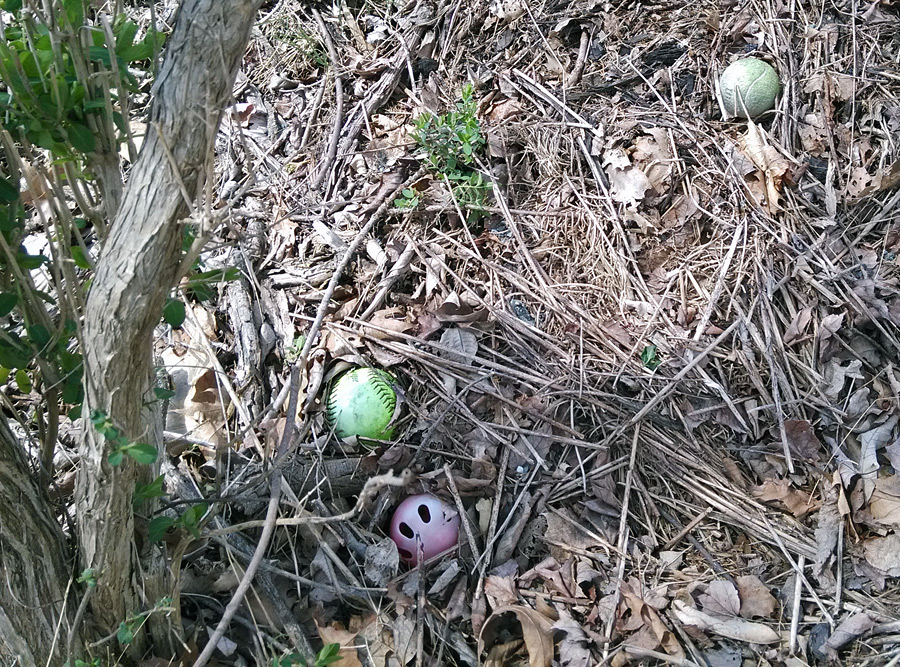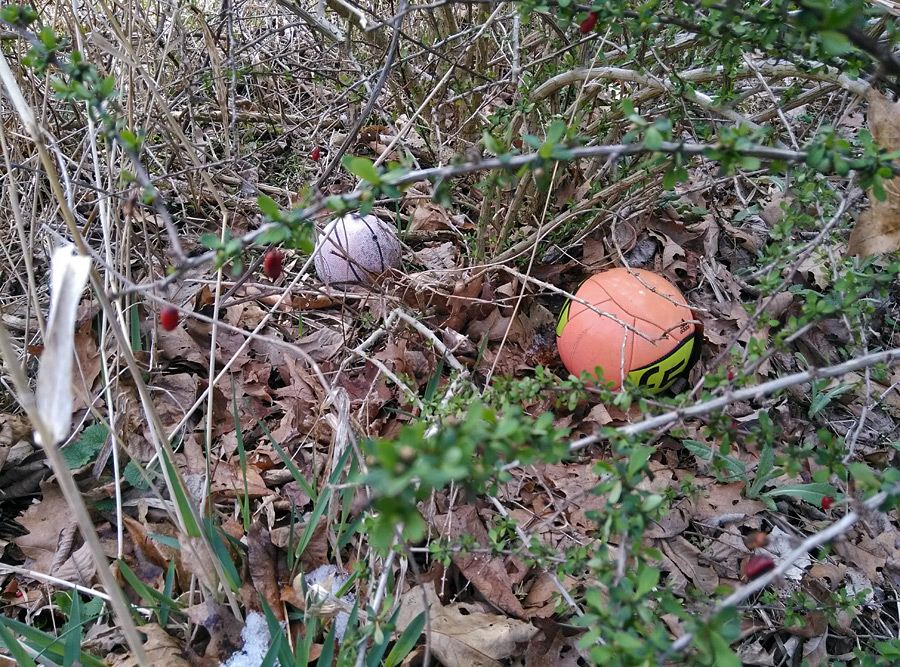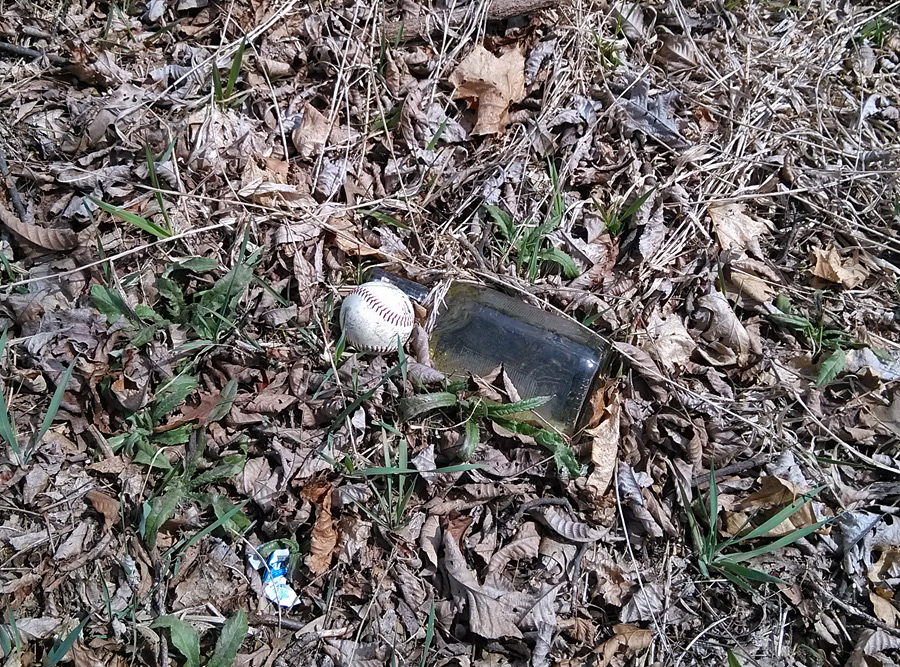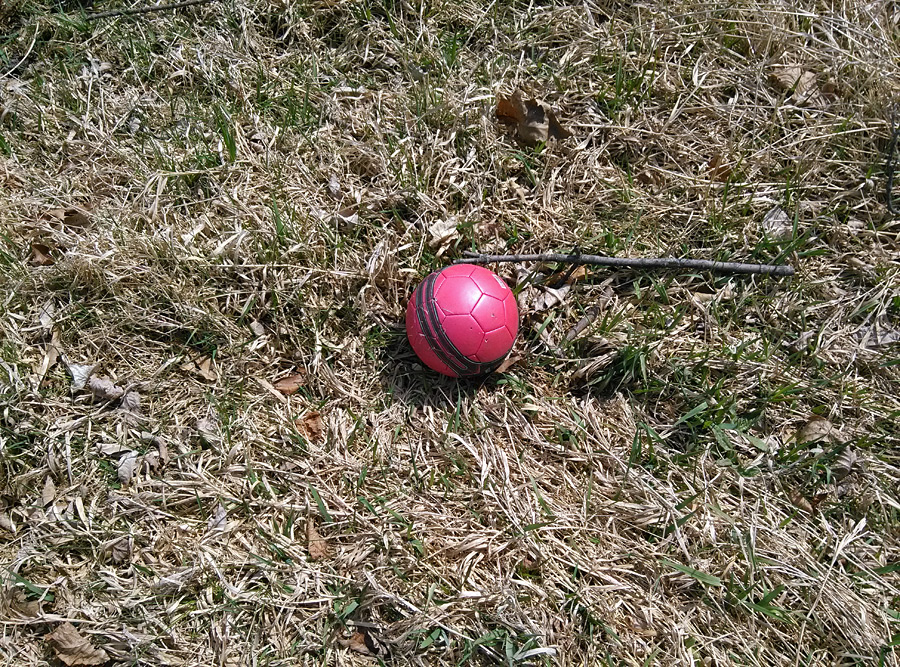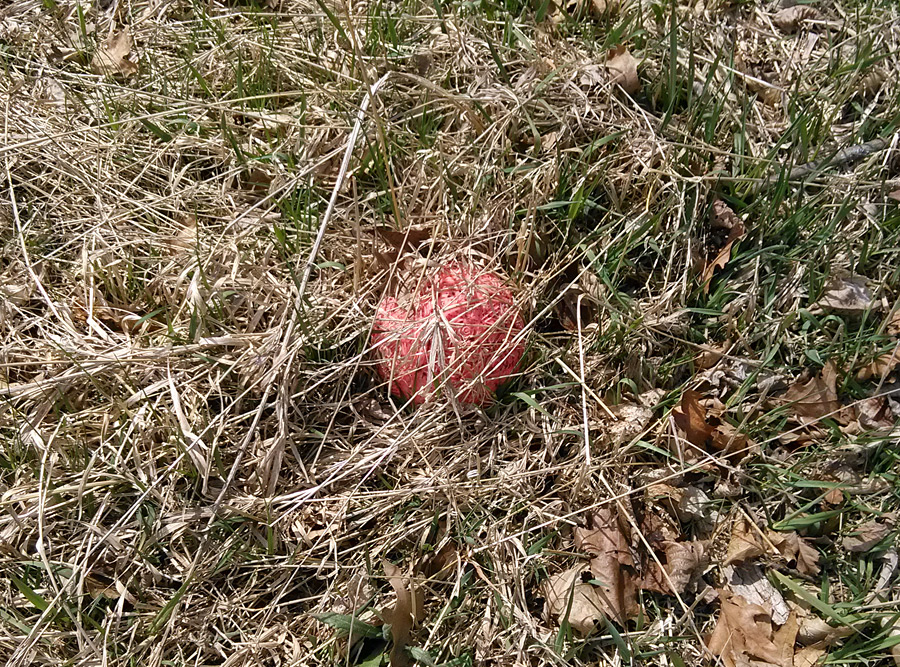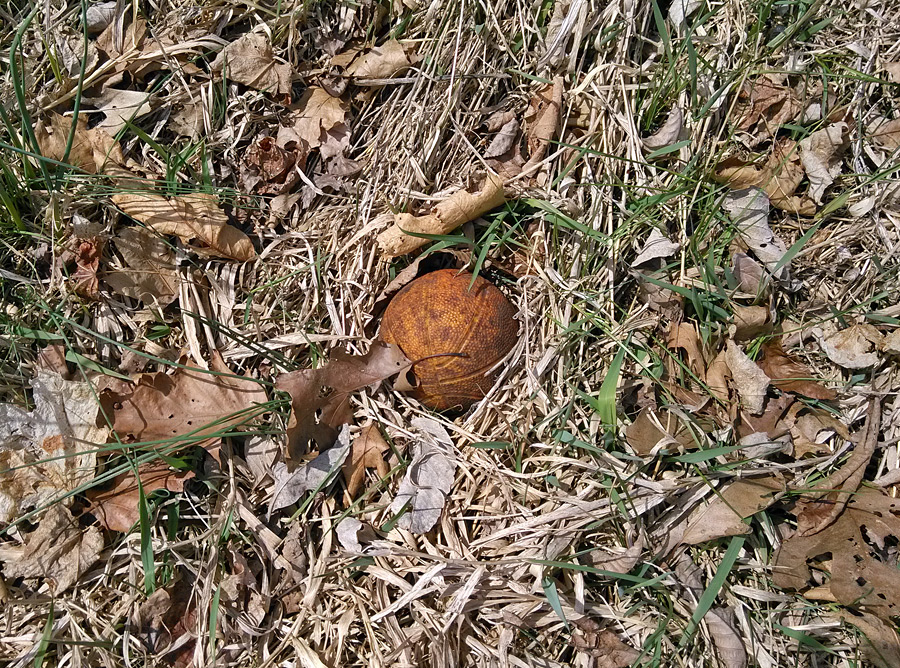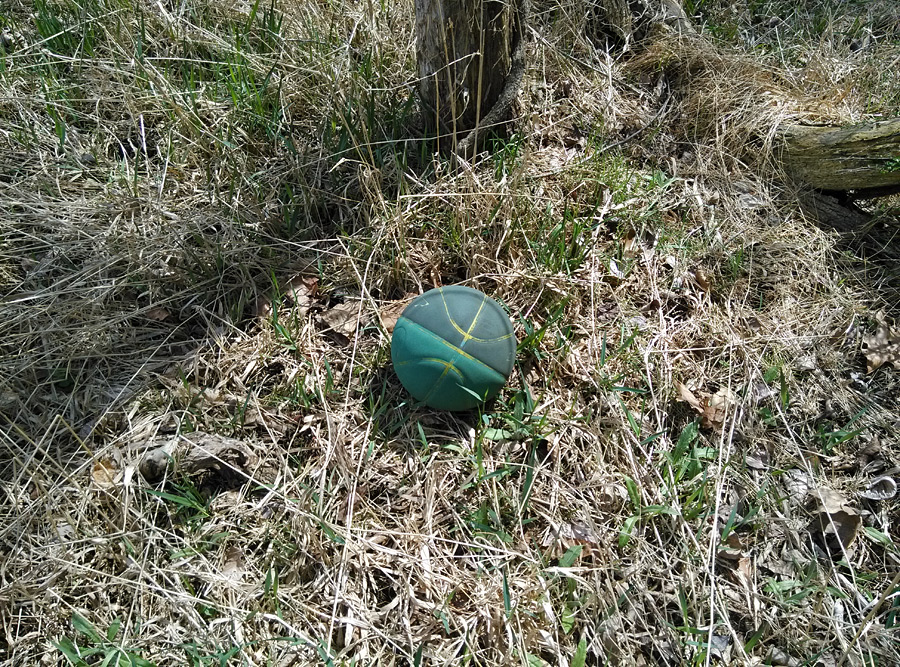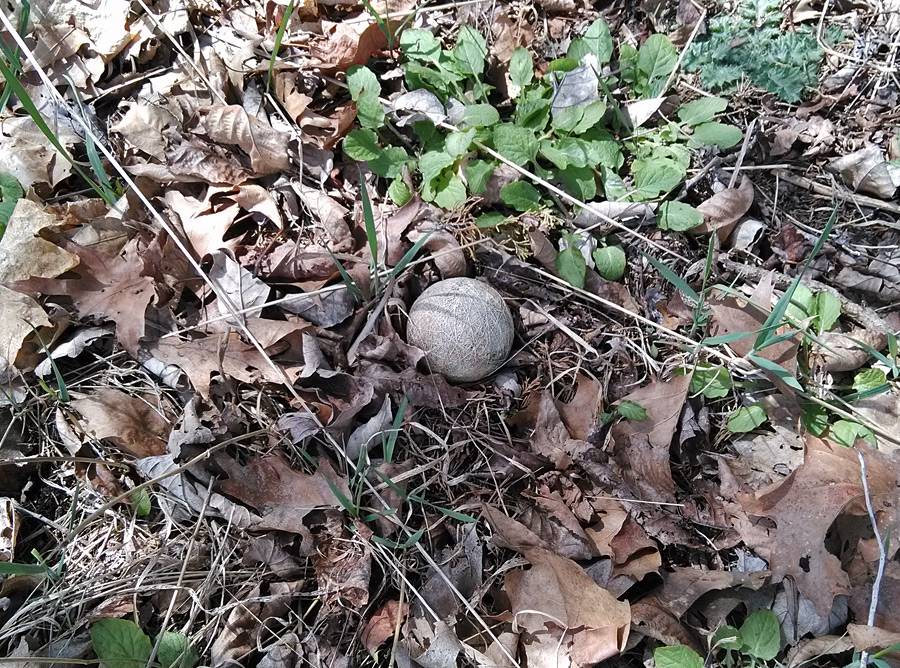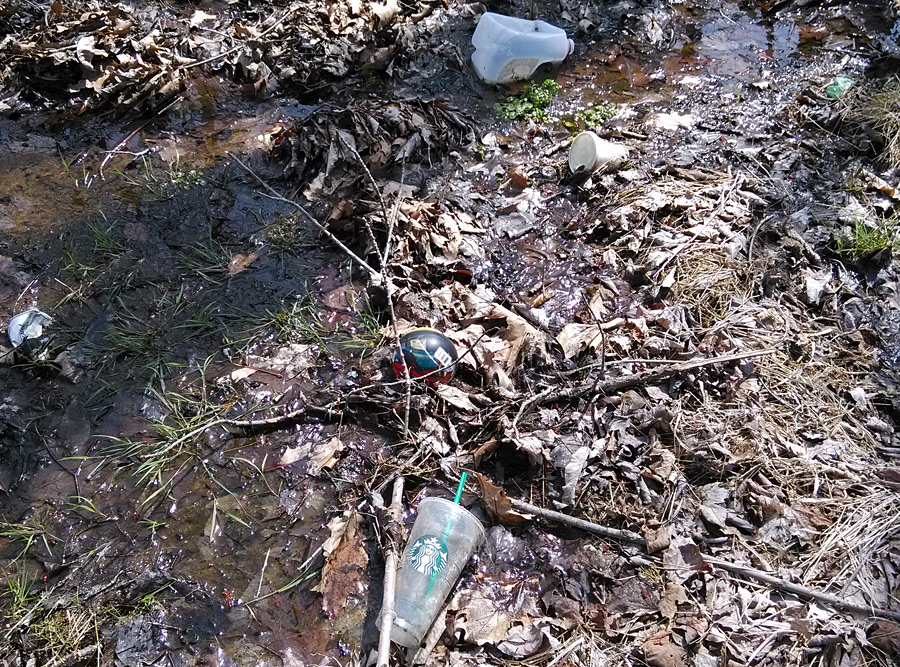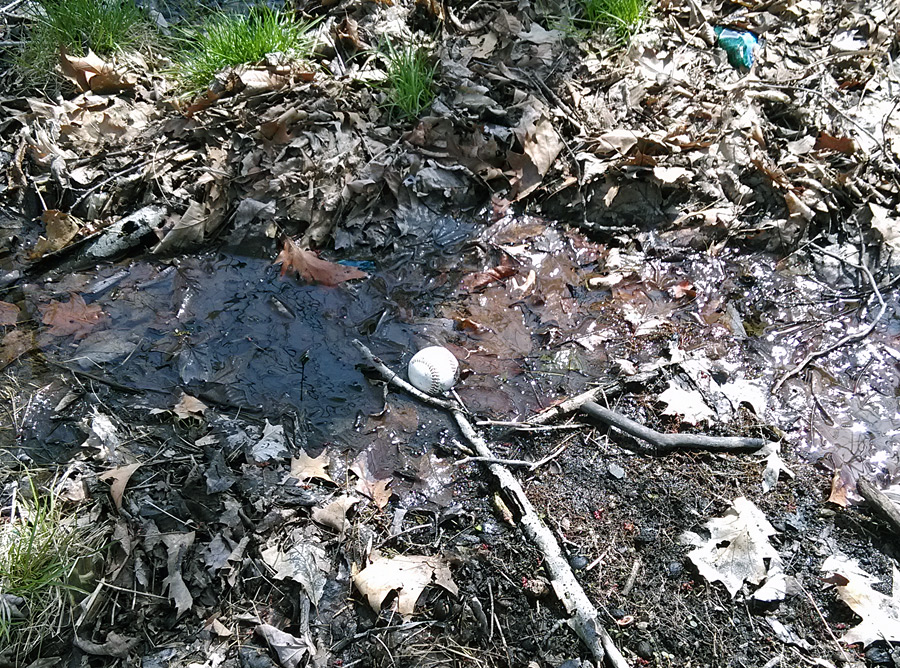 On the other side of the road, two steep driveways were facing the ditch, right where all the balls were found.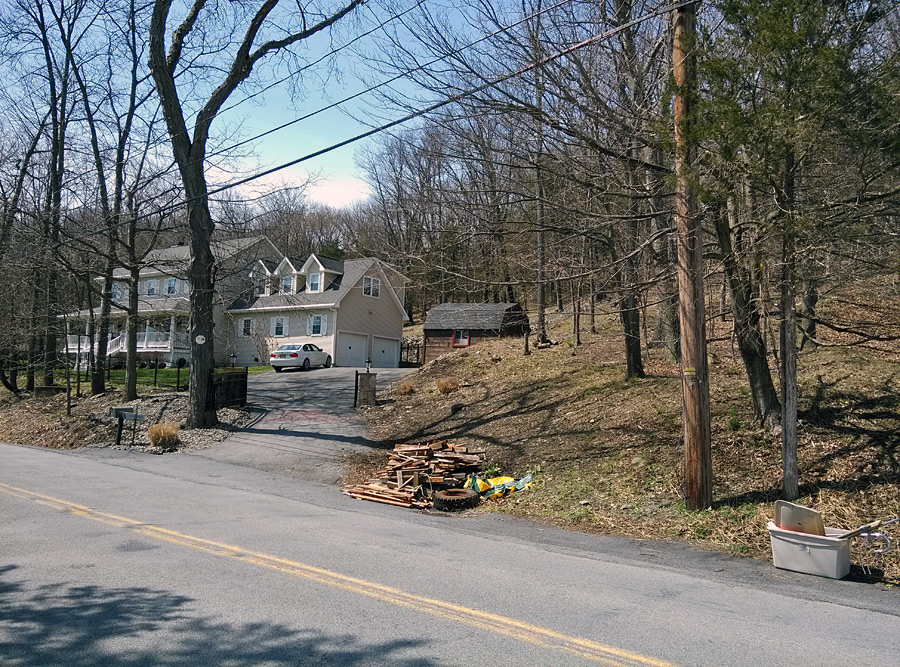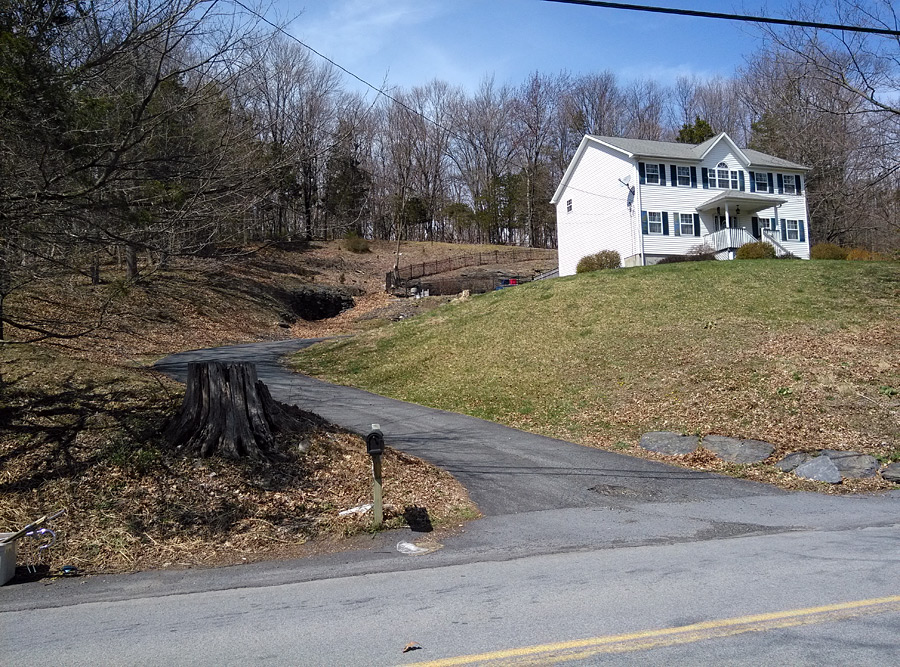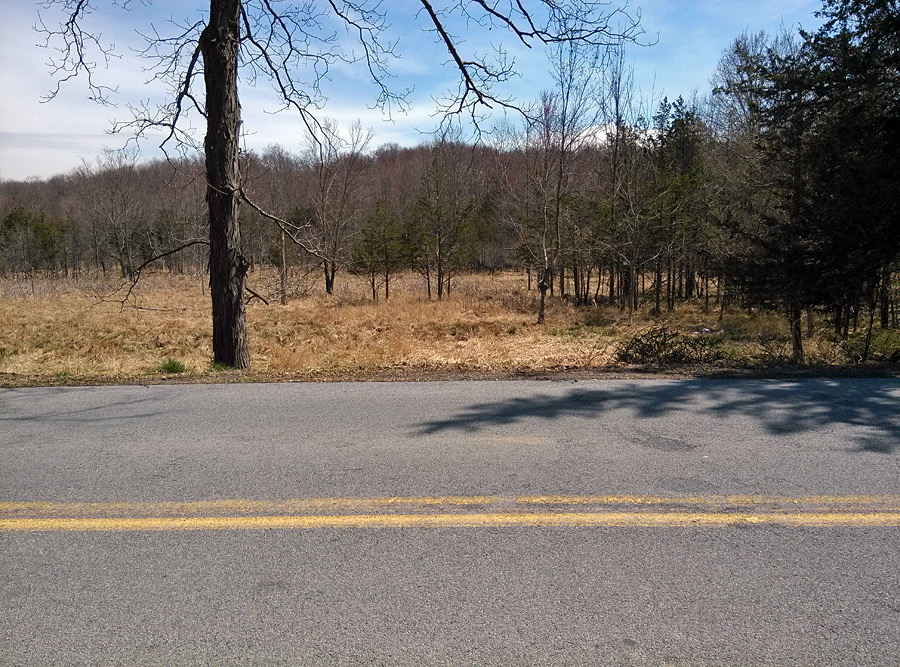 Before I decided to walk down the ditch, I saw a baseball rolling down the driveway on the right, crossing the road and ending up in the ditch (this is true)!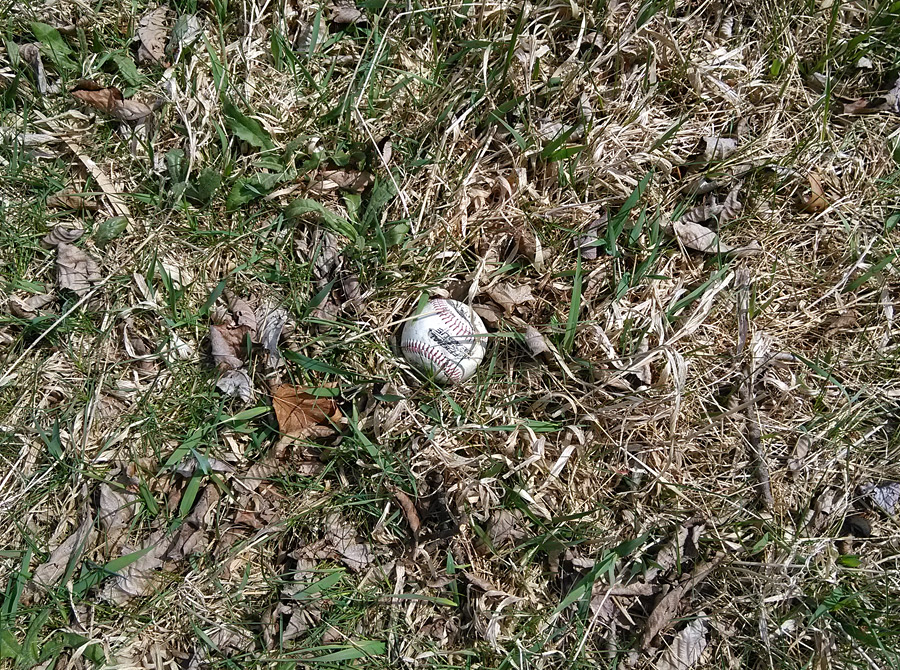 After a minute of "is that really happening" feeling I went into the ditch and gather all the balls. I found 27 of 6 different sports: basketball, baseball, softball, football, tennis and wiffle ball.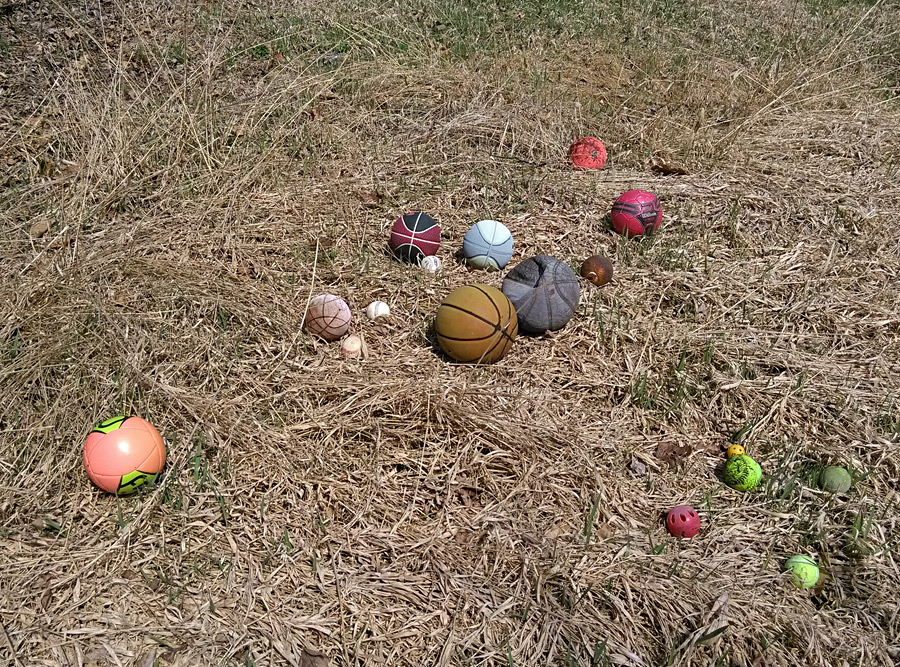 These balls has been rolling down the two driveways and nobody never came back to pick them up, probably because cars drive rather fast at this point and kids would have to cross the road to recollect the balls. Or perhaps because the ditch turns into a swamp full of deer ticks…
Anyway, I didn't care and gathered the 27 balls together on the grass ordering them from big to small, hoping that it will be visible enough for the kids to decide to get them back and, thanks to that, prevent their parents from keeping on buying new balls.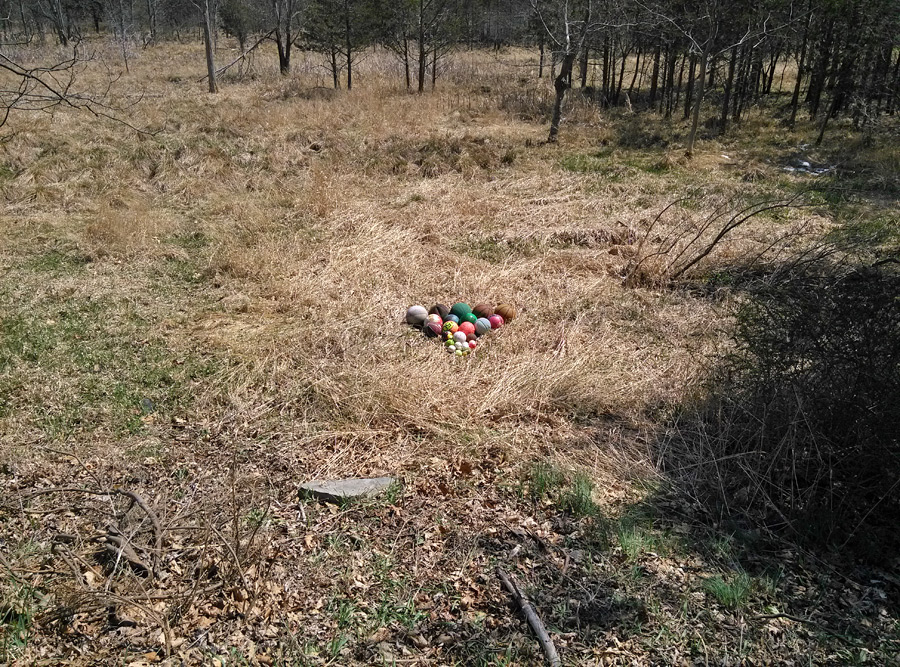 I took pictures of the result and went back on my track until I reached my starting point.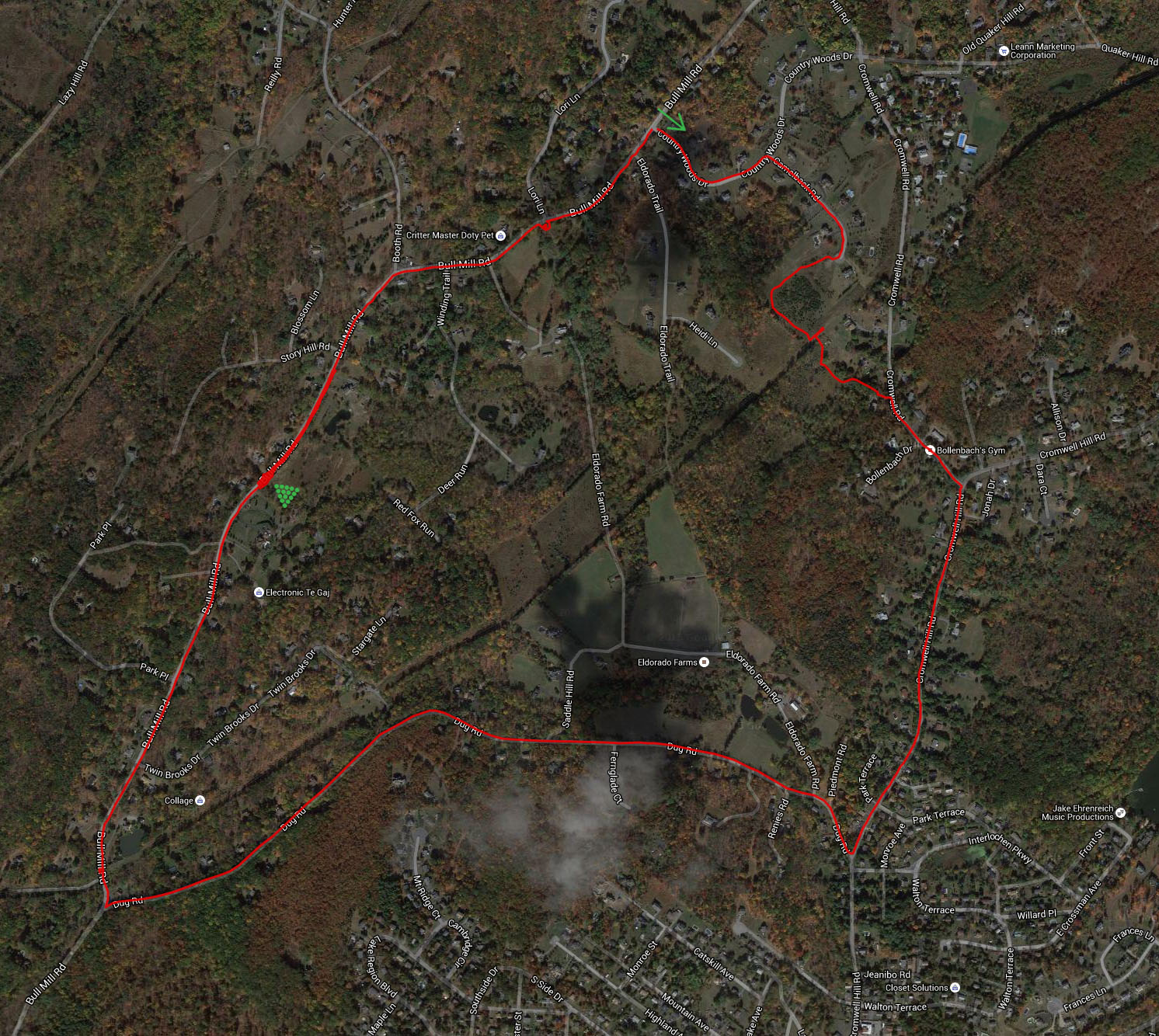 The track record of the walk (click on the map to make it bigger).