Beijing Haidianqu – 北京海淀区
21 November 2013
From 8h51 to 13h30 (4h39min)
16,10 km.
往西走 (Wangxizou, going west)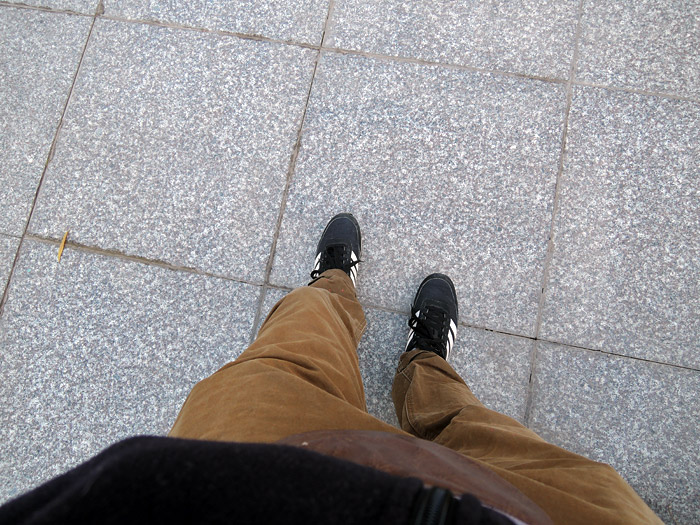 Departure at 8h51.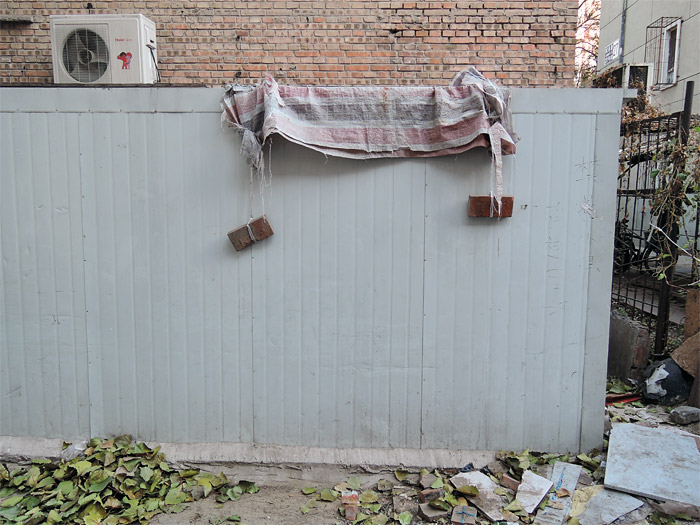 Another way to use bricks, as a weight.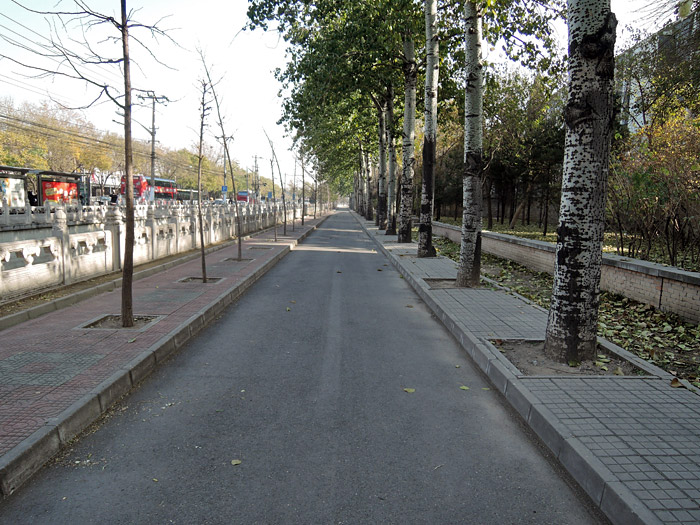 After walking a little more than 4 km, I ended up on a small quiet street. It follows a very busy road connecting the university district to the Summer Palace but a river separates them. The access is closed to cars and I came across no more than 3 persons along its 500 m. I don't think this quiet street connects any relevant points of the neighborhood and people would rather stay on the main road to get where they have to go. In such a busy city like Beijing, it is rare to find quiet spots with few human or vehicle traffic. Moreover, I found this street quite charming with the river and the big trees all along.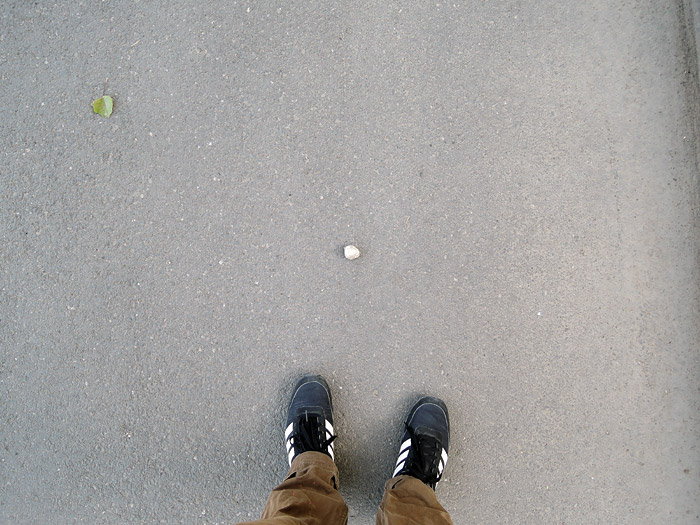 Right after entering this street I saw a round rock on the floor.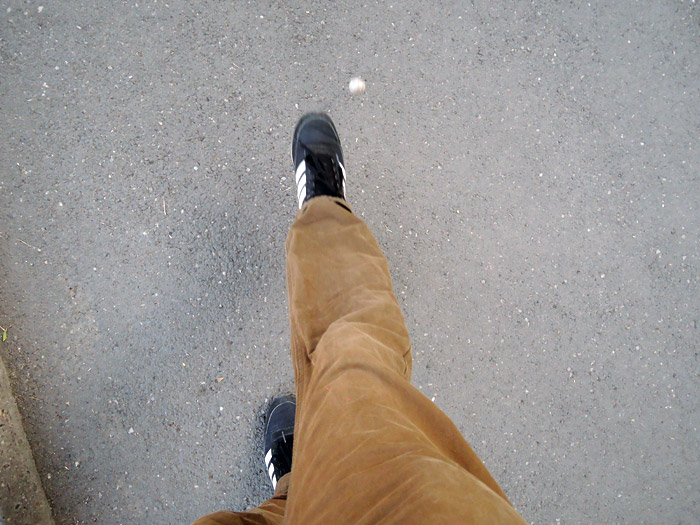 I mechanically started to kick it. I do that a lot when I am walking and normally I keep on kicking until I can't reach the rock anymore.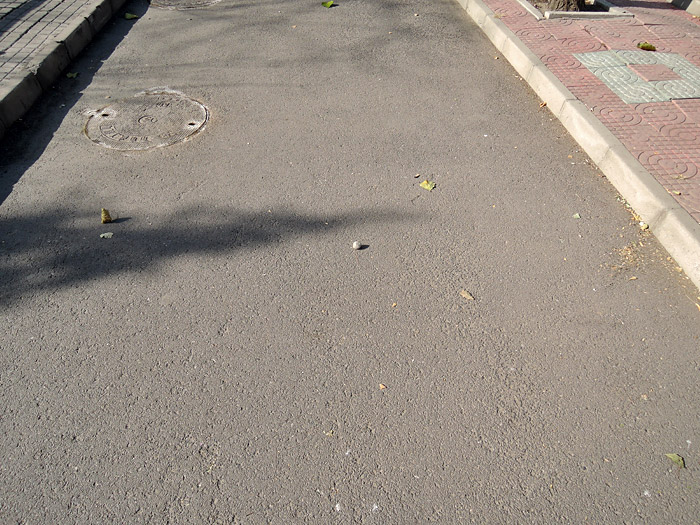 The configuration of this street – no cars, no people and high sidewalk edges – made it possible for me to kick the rock all along the 500m. These last three pictures are for illustration only; they were taken after the action, which happened spontaneously.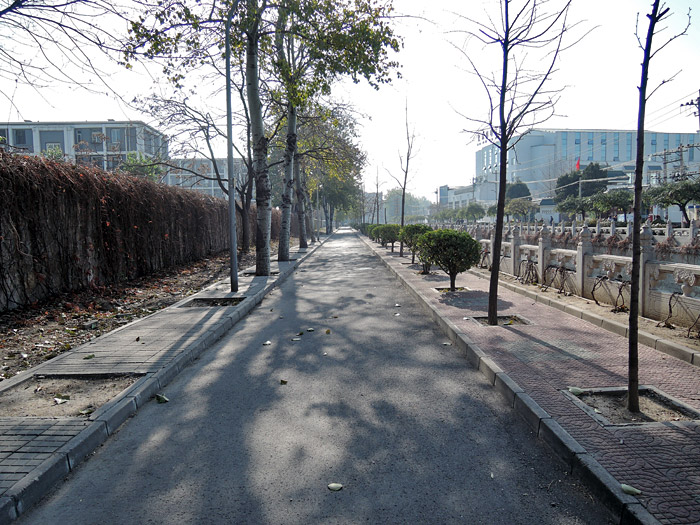 Once I reached the end and entered again the normal flow of people, cars and bicycles, I took the rock, put it in my pocket and kept on walking towards West.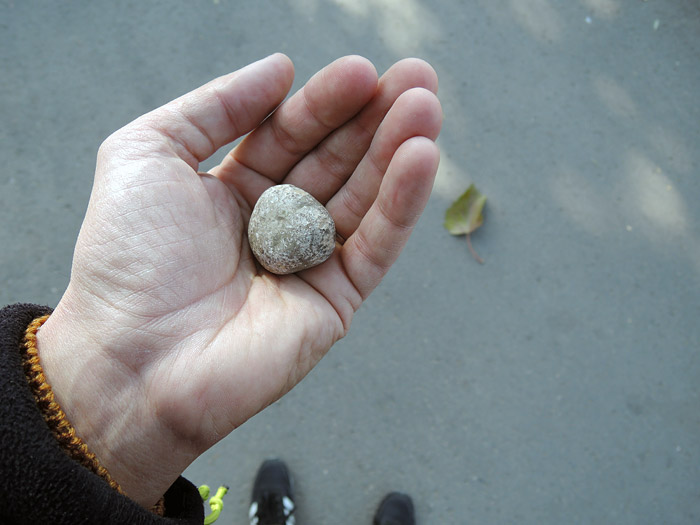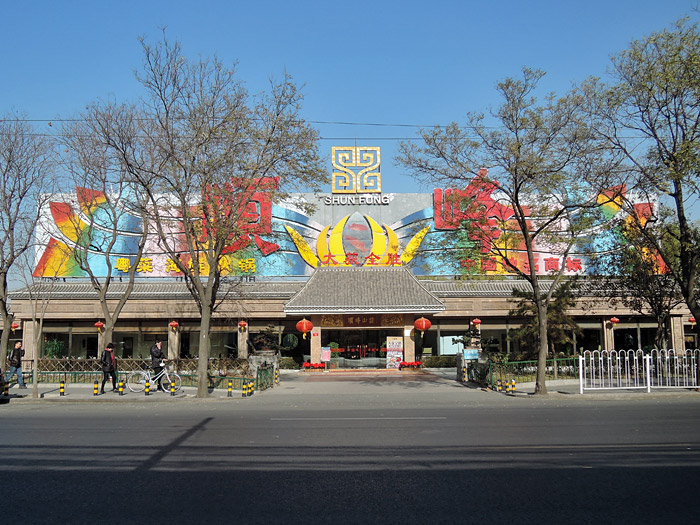 I walked for another hour and half, reached the Summer Palace – which was the farthest point west I wanted to reach – and started walking back. During that time I couldn't stop thinking about what I could produce if I noted down the sequence created by the movements of that rock. I decided to go there again on my way back and note down which foot was kicking and how many steps were separating each kick from the next one.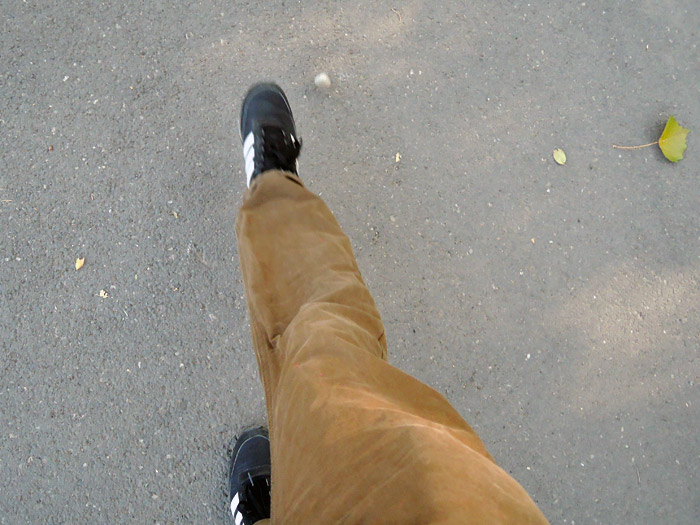 Once I arrived at that small quiet street again, I took the rock out of my pocket and kicked it all along the road, one way until the east entrance of the street.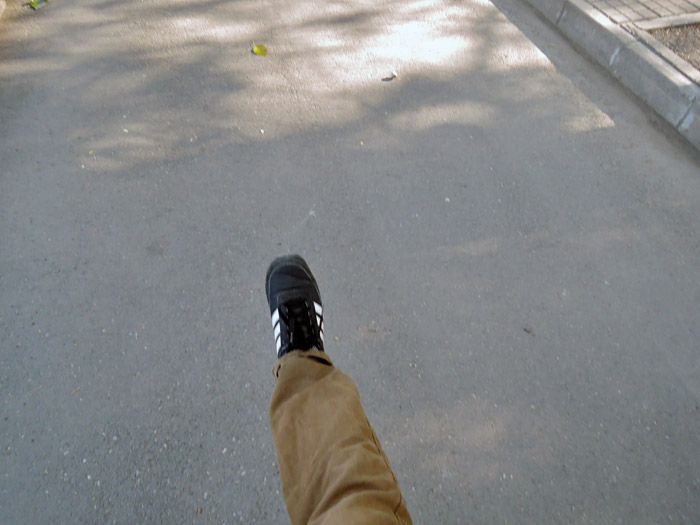 And another way, back to the south entrance.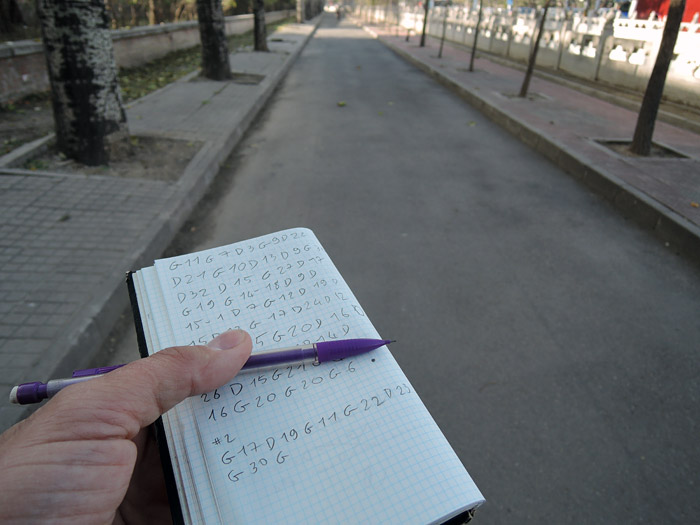 I simultaneously noted down the two sequences created. "G17", for example, means I kicked the rock with the left foot (gauche) and walked 17 steps to reach it again.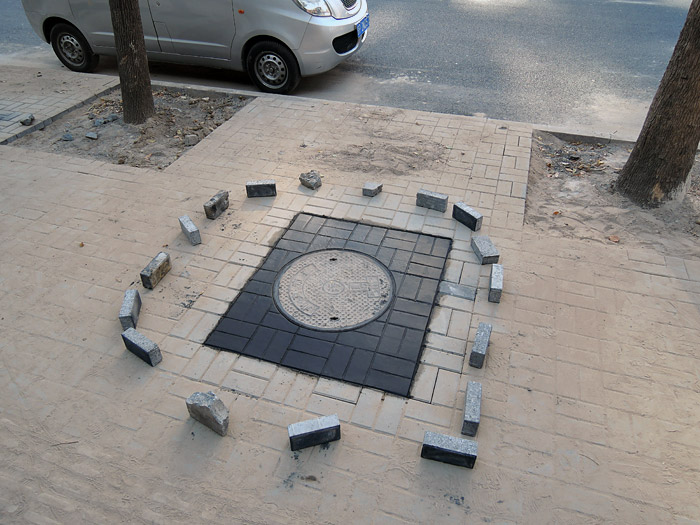 On my way back, I ran into this magnificent brick installation made by construction workers.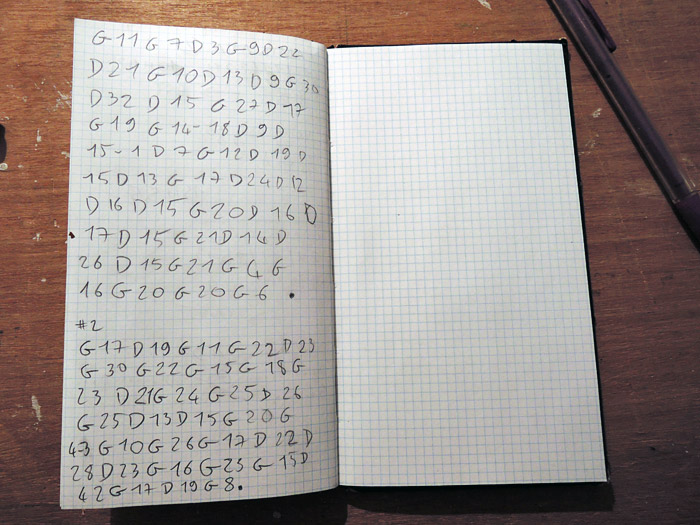 Once at home, I checked the notes.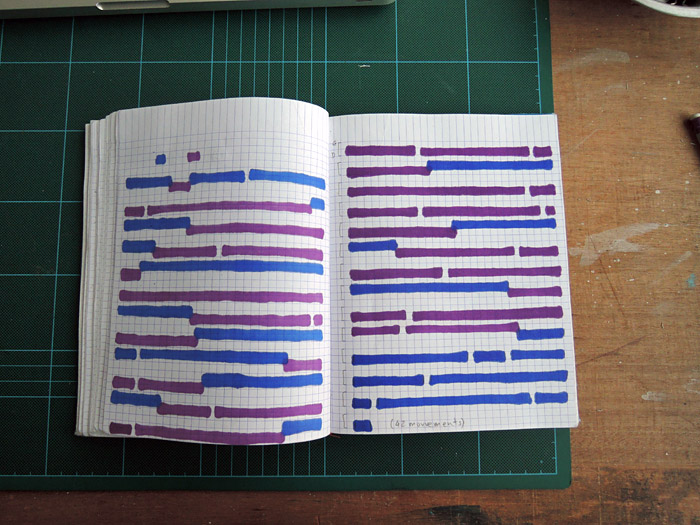 I transcribe it into a graphic interpretation.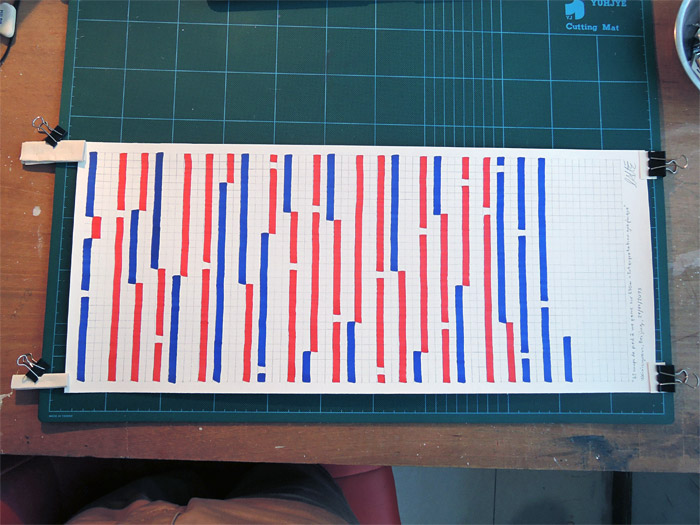 And generated a drawing out of the sequence.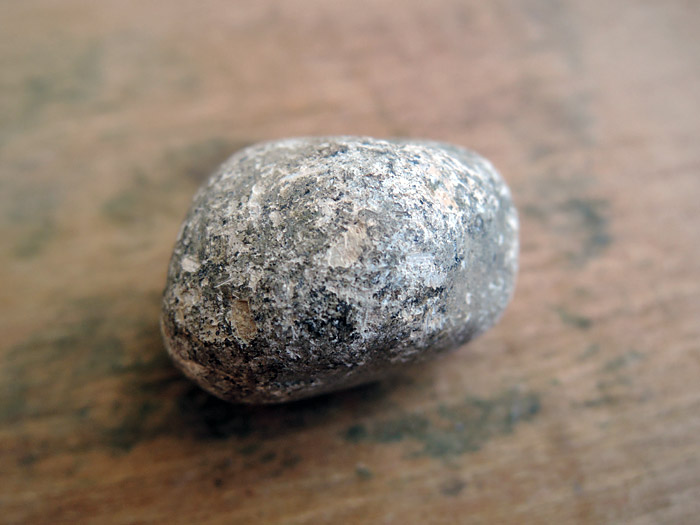 The rock after 1,5 km. of rolling on the asphalt.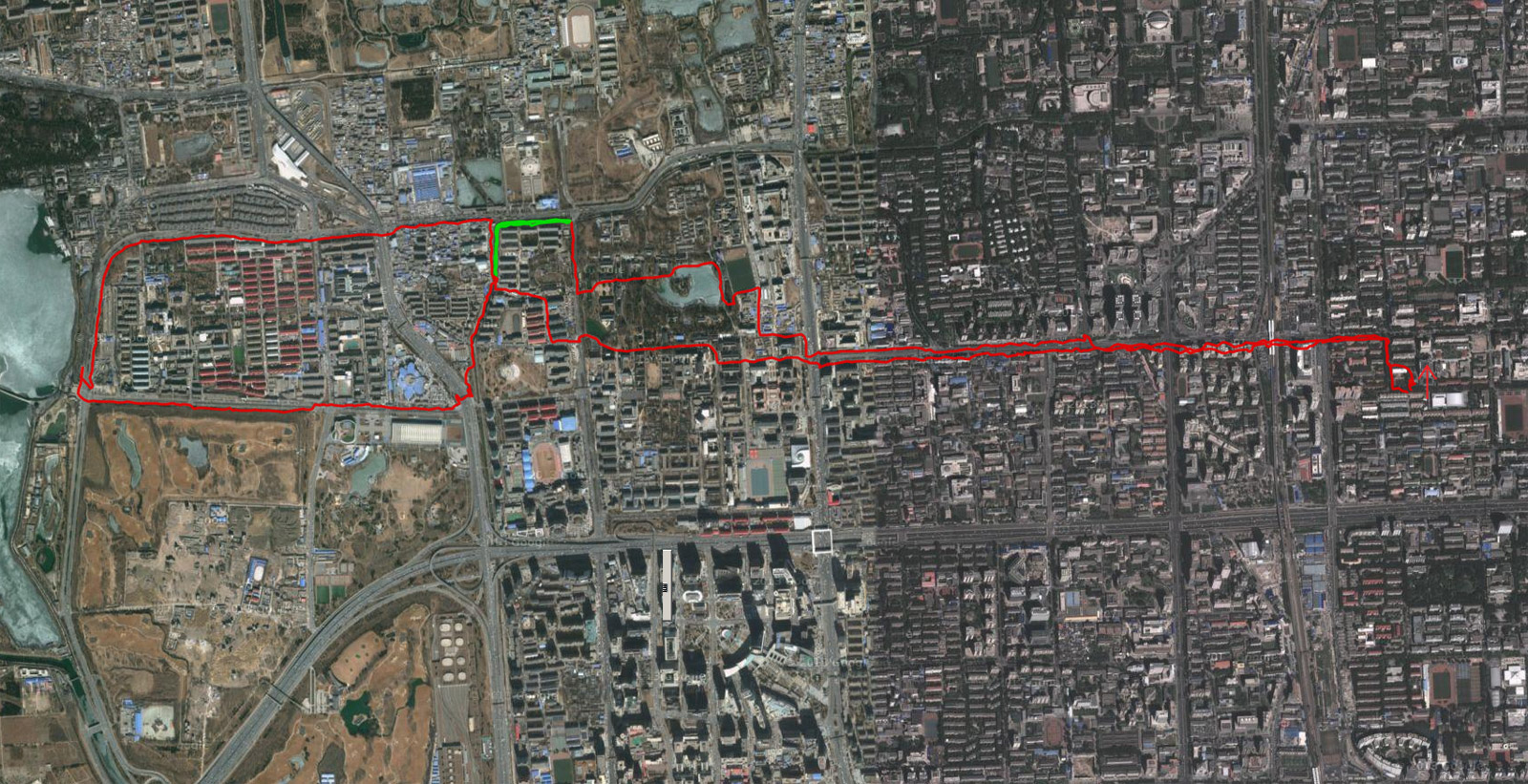 The GPS track record (click on the map to make it bigger).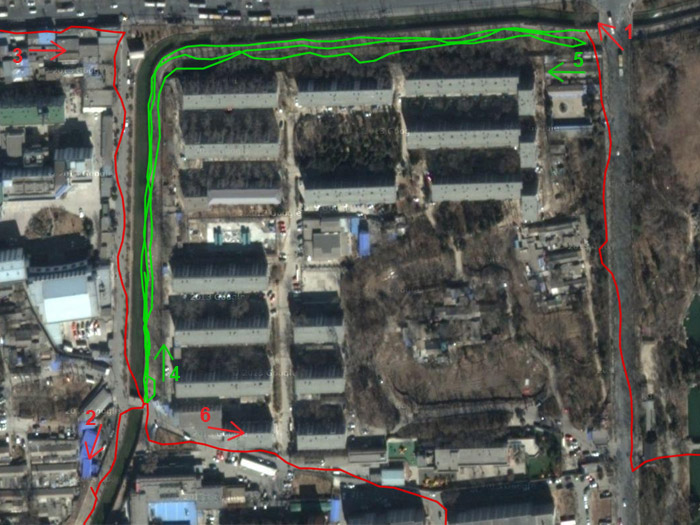 Detail of the track record, in green are the three times I walked and kicked the rock.