4th Biennale d'Art Contemporain
Le Havre, France
September 28th 2012 – May 15th 2013
Directed by Linda Morren and curated by Kevin Grottaglia
Signalétique Libre
I built the Signalétique Libre (free signage) installation exclusively for the Le Havre Contemporary Art Biennial. It will be exhibited on the Jules Ferry square until May 15th 2013.
My idea was to take advantage of the location, a wide open space and very transited – which means a significant pedestrian flow and enough wind – to do a mobile installation. The work was conceived around an idea I have already worked with several times: give the spectator, each time they see the artwork, the possibility to see new compositions. Signalétique Libre questions urban visual communication – very direct, concise and at times even alienating – concentrating in the same reduced space 20 signs with abstract designs, without any intelligible message, that remained in constant motion. The pedestrian is free to interpret what the signs want to communicate or indicate, an open space for the viewer to stop receiving messages and perhaps start to emit them.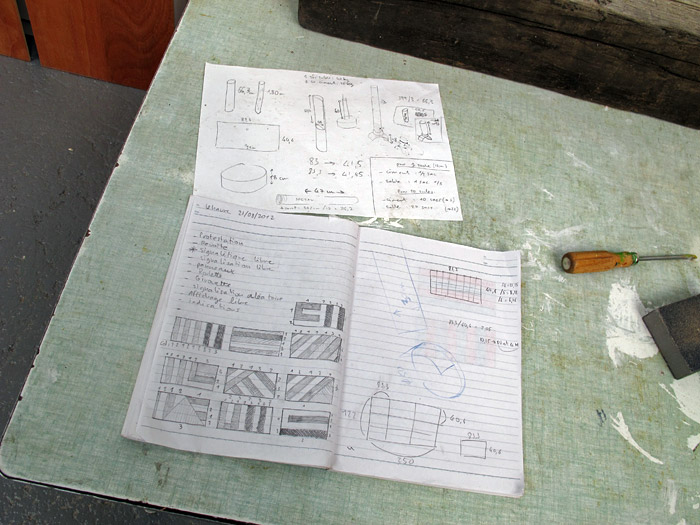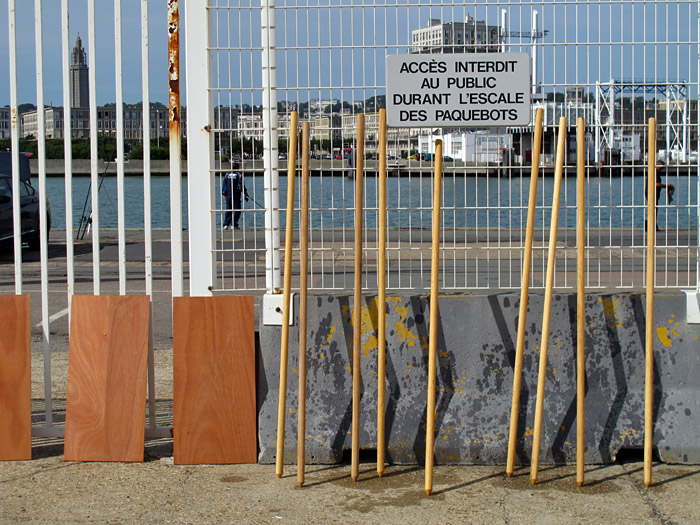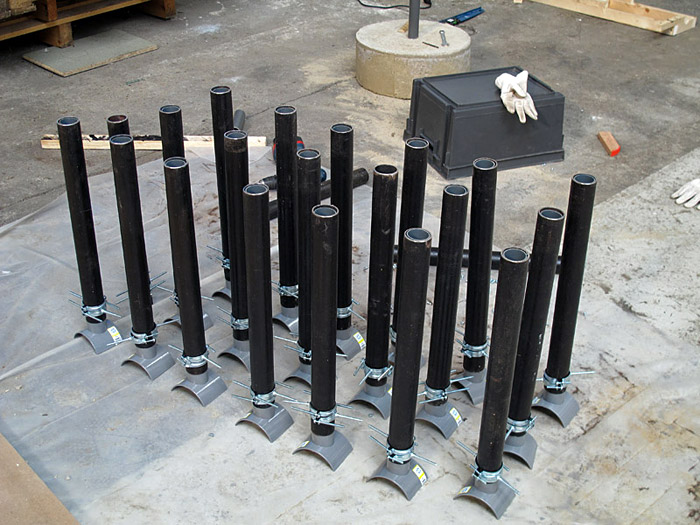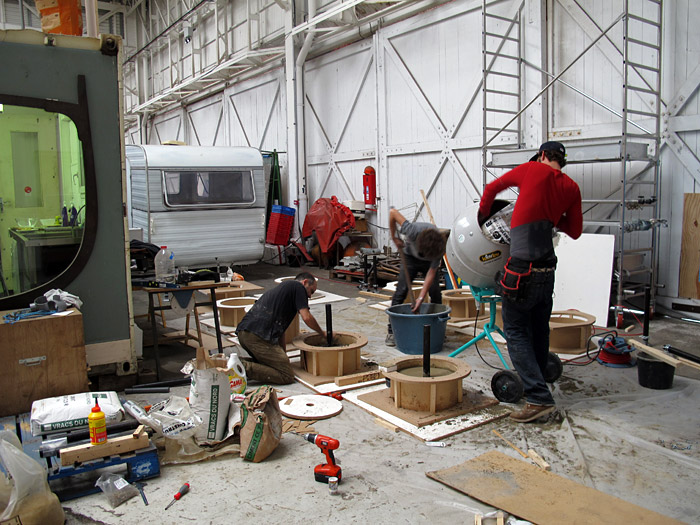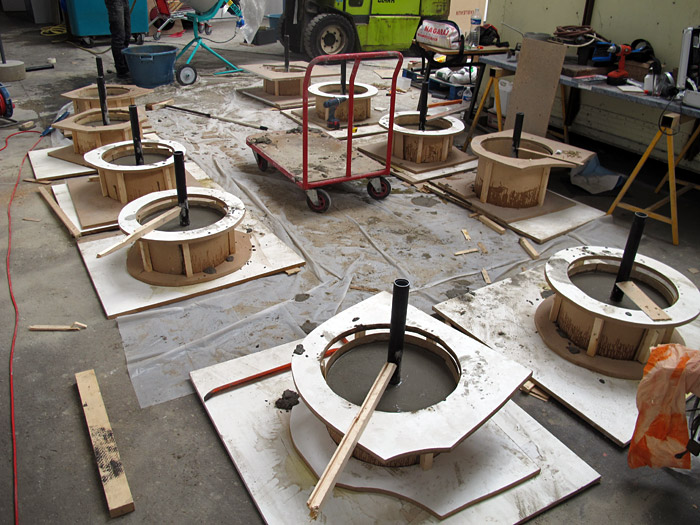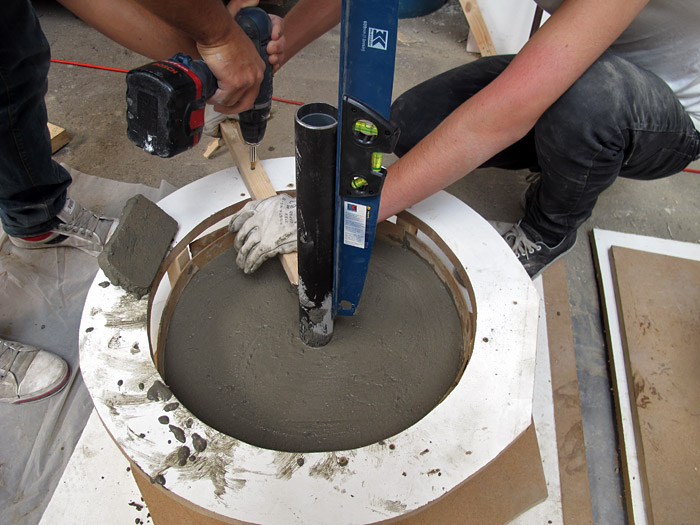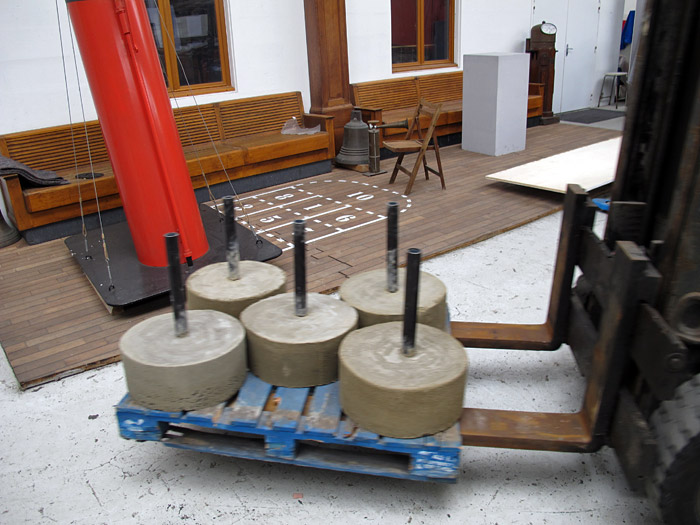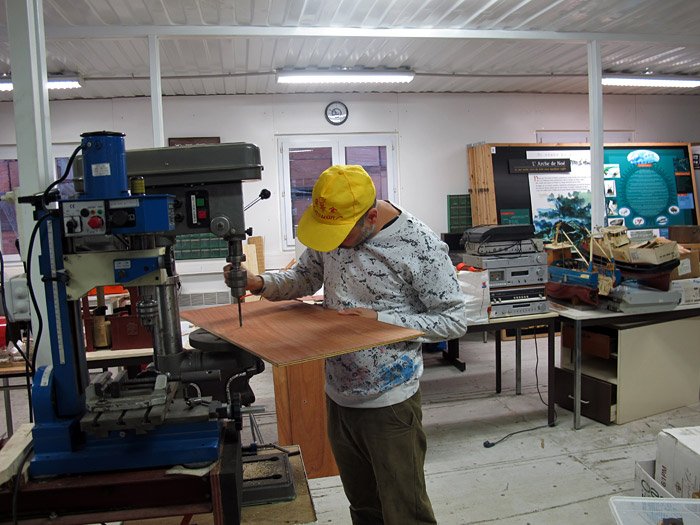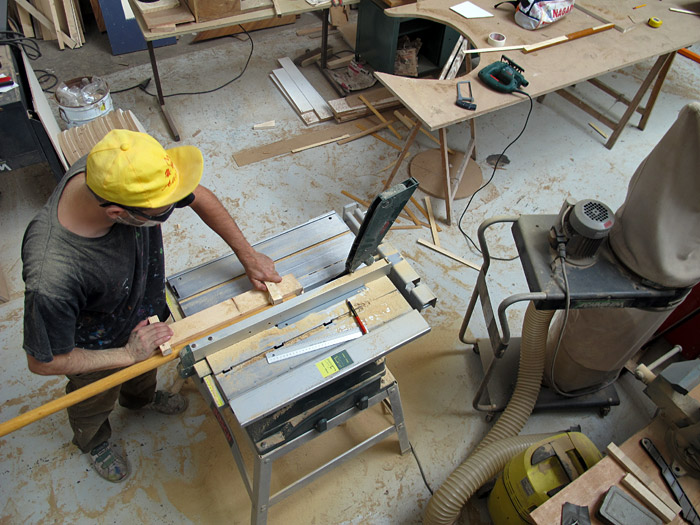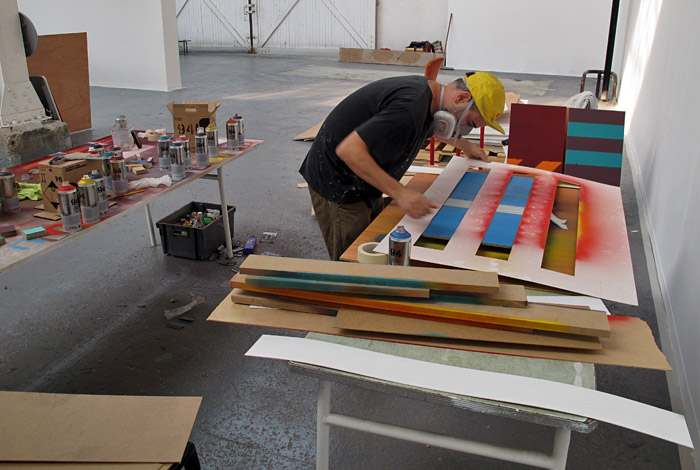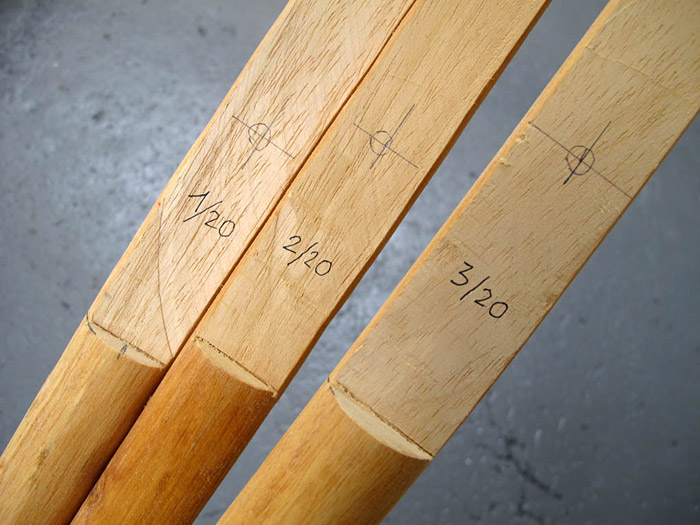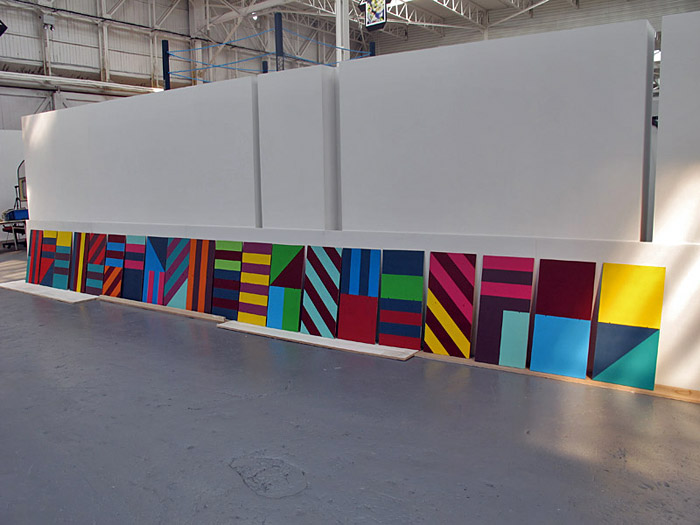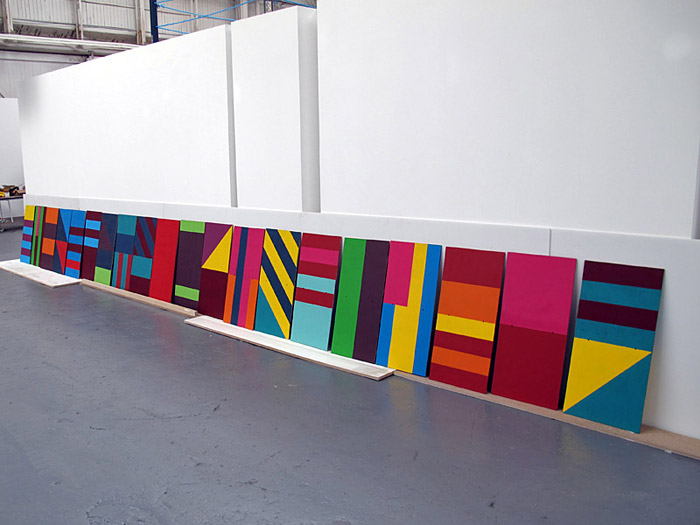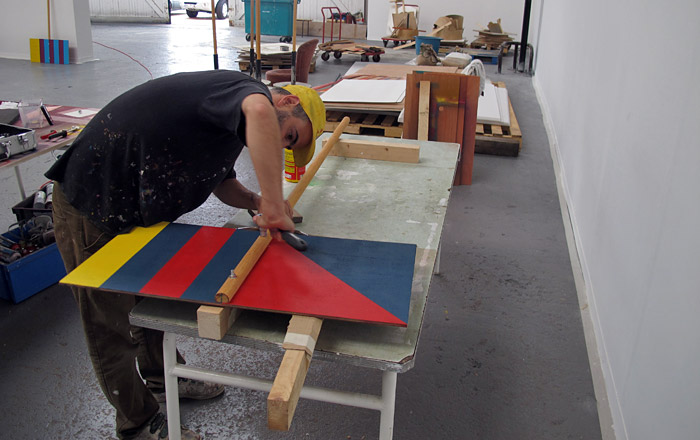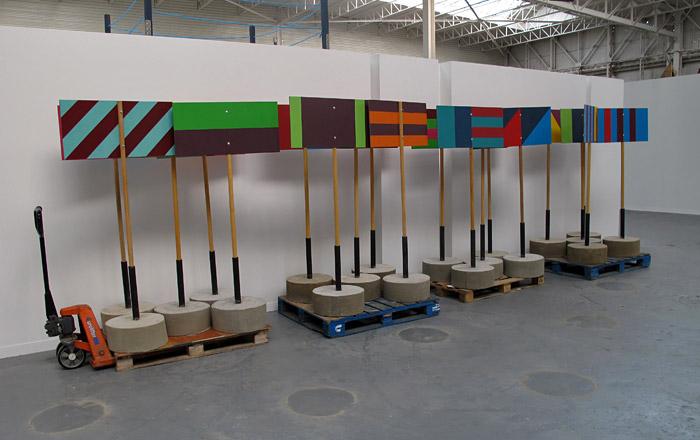 Ready to be installed outside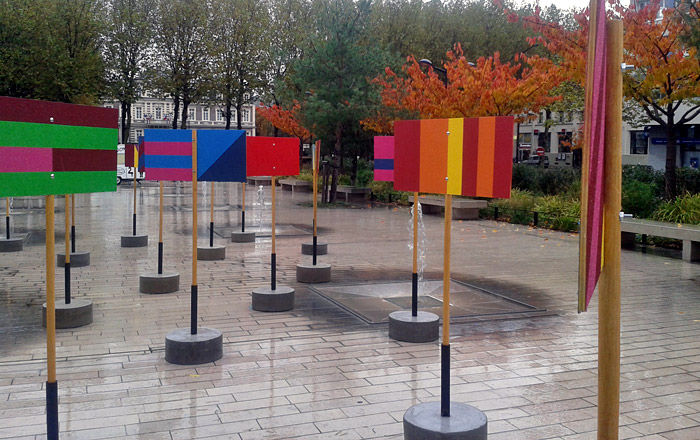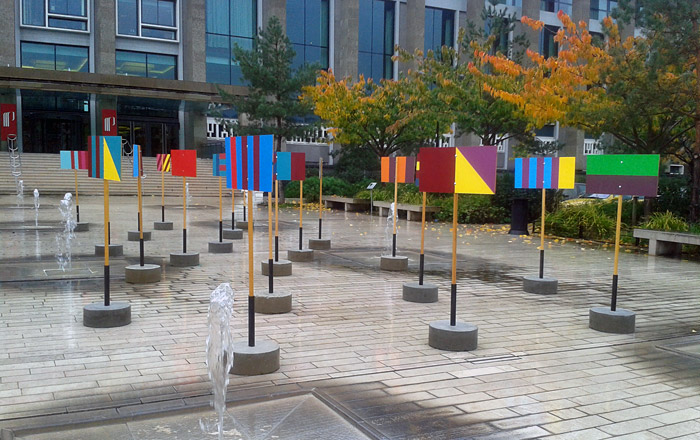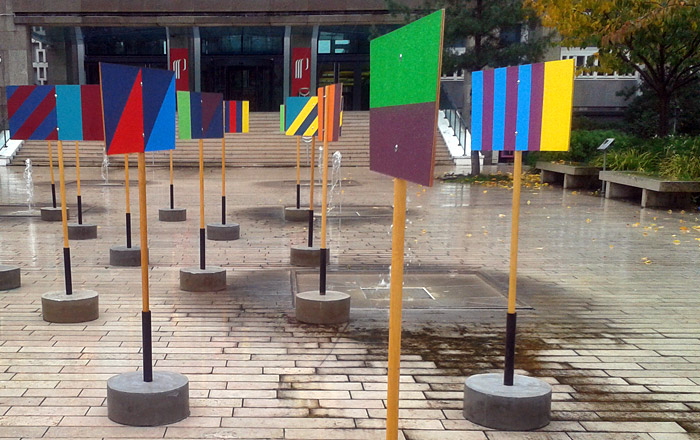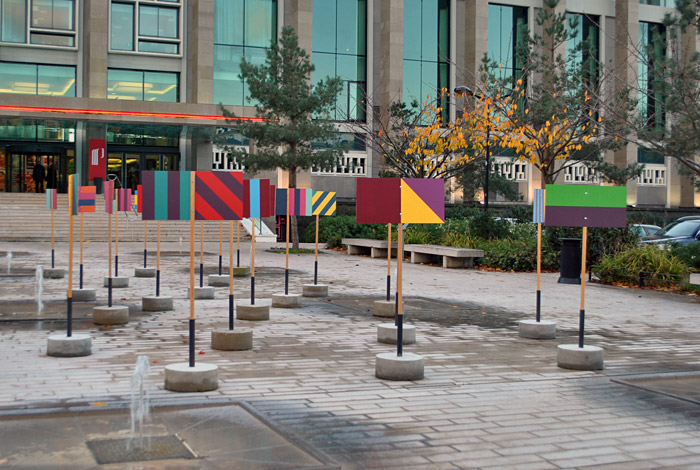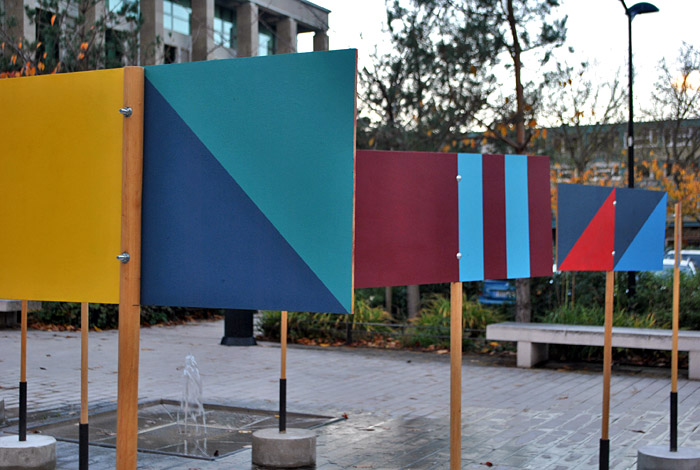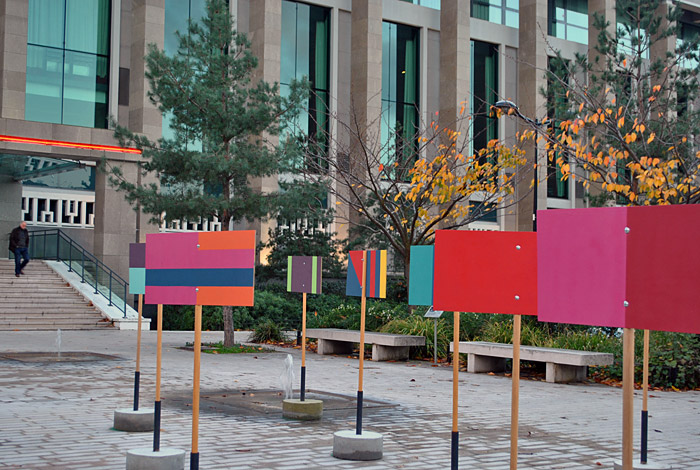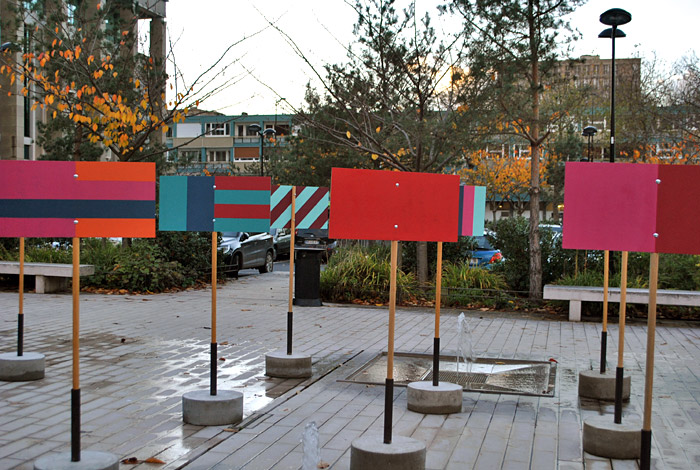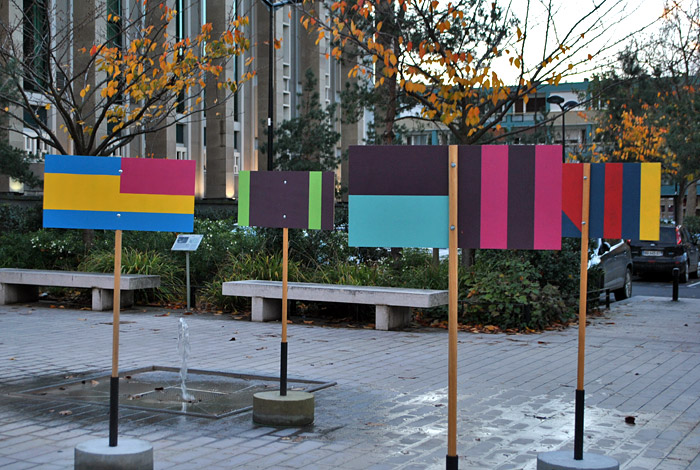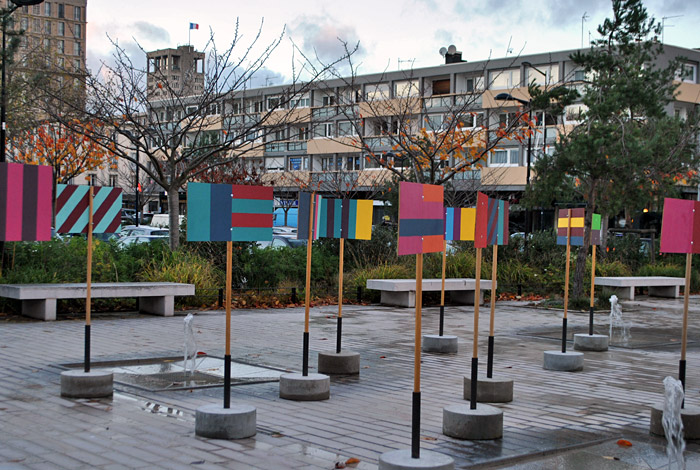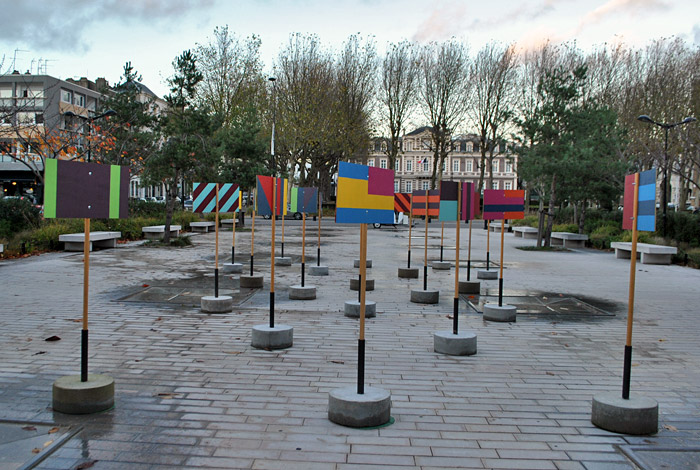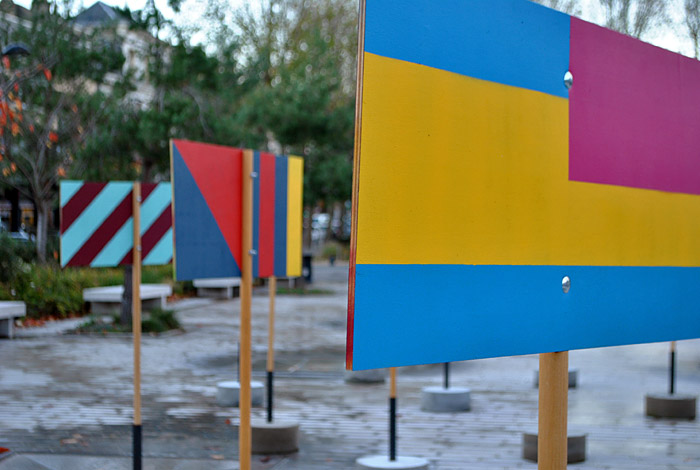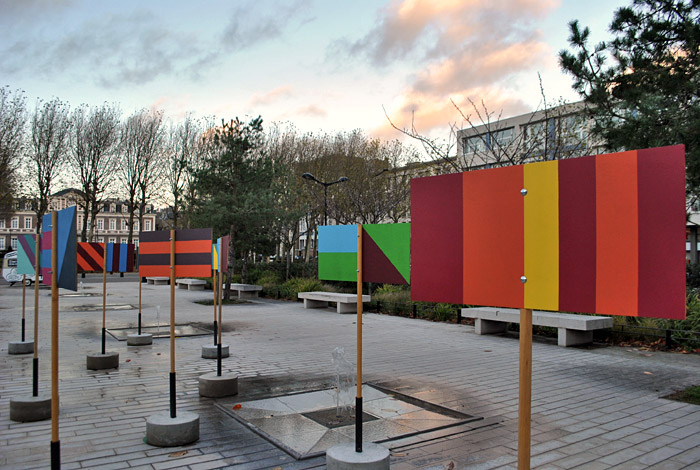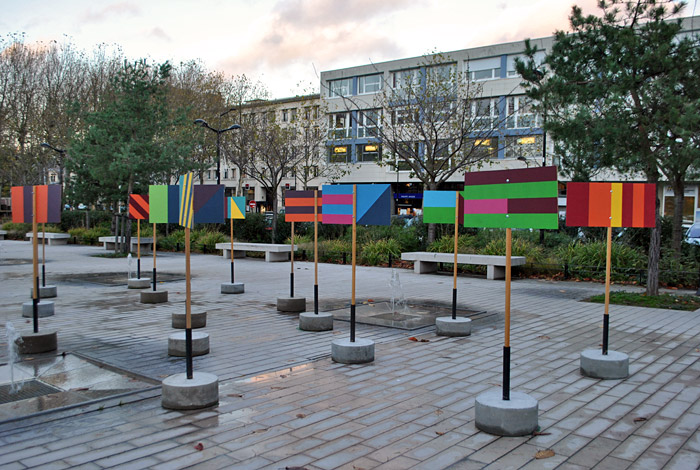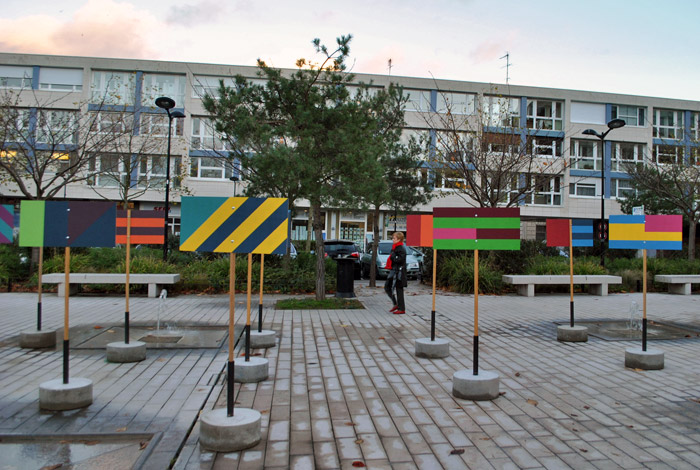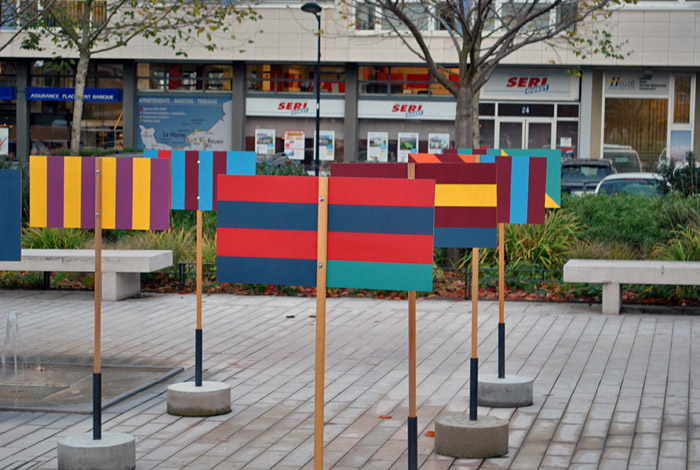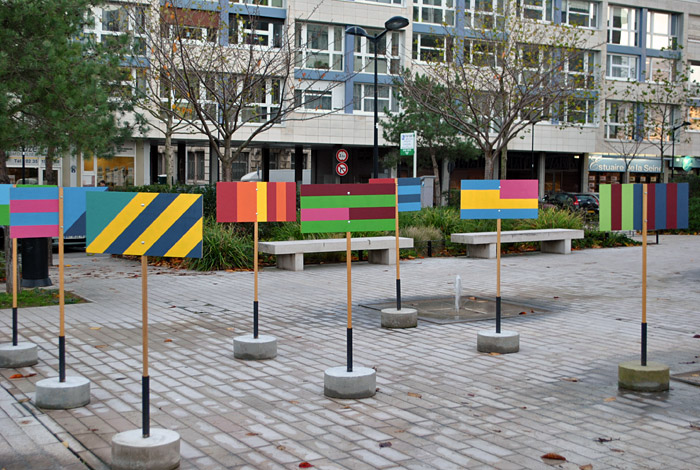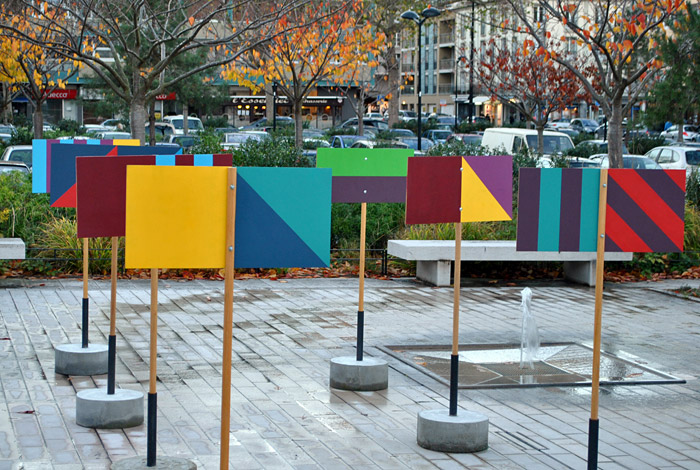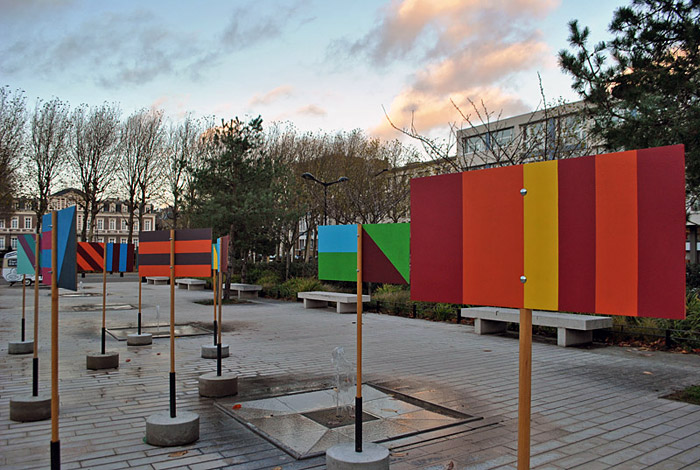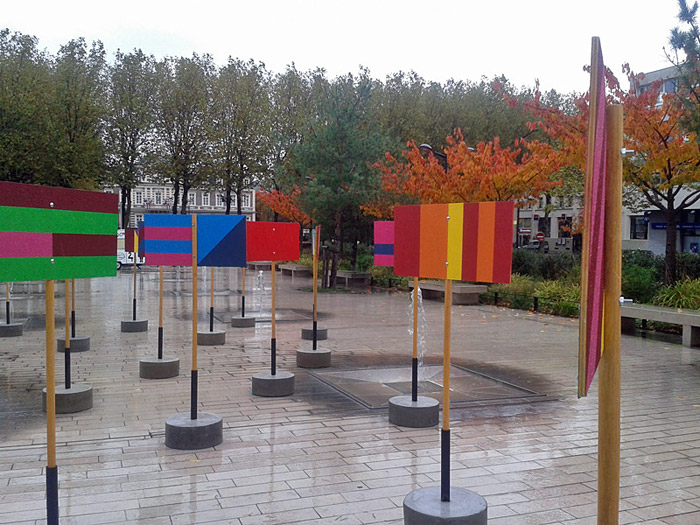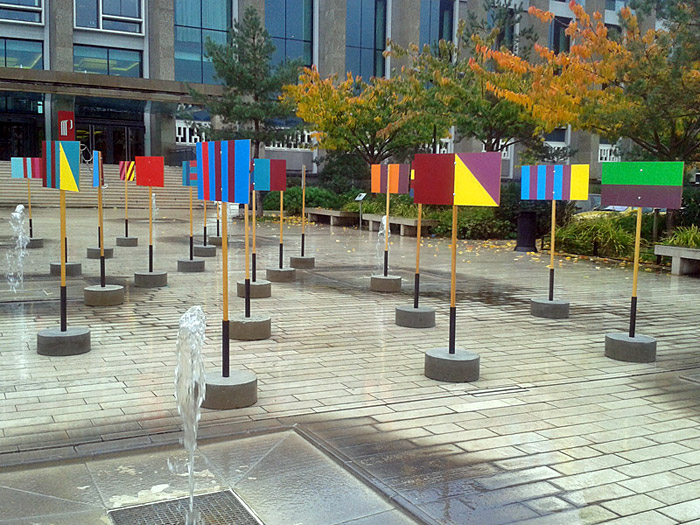 Exterior pictures by Mikaël Lesueur
Thanks to Linda Morren, Kevin Grottaglia, Mikaël, Paul and all the crew at the Musée Maritime et Portuaire du Havre.