SC Gallery
C/ Cortes 4, Bilbao, Spain
October 7 – November 25 2011
SC Gallery invited me to Bilbao to paint a mural for the BLV-art festival and to set-up a show in their gallery. This festival took place in Bilbao la Vieja neighborhood. I called the show Eredu which means "model" or "pattern" in Basque. My idea was to showcase different works all made using varying techniques that together highlight a common and characteristic pattern. The artworks presented were: four photographic enlargements of illegal paintings I had done in the street during my stay in Bilbao, mounted on dibond; five confetti and double sided tape compositions on Super-Alfa paper; thirty 10×15 cm documentation pictures of the mural I painted in Urazurrutia street #20; two prints out of my new Confetti edition and a painting on the rounded wall inside the gallery.
If you are interested in purchasing any of these pieces, please contact the gallery: www.scgallery.es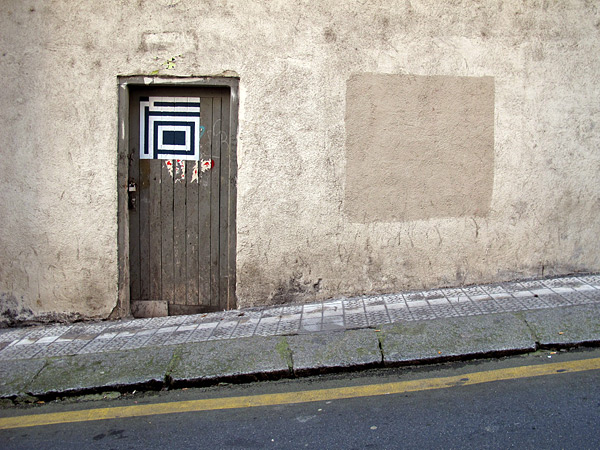 Miribilla Kalea 7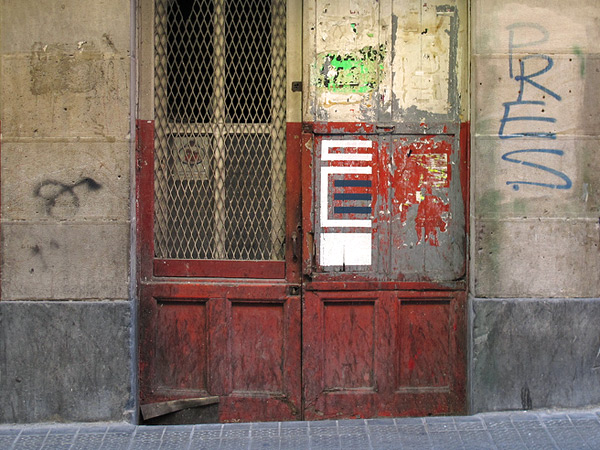 San Frantzisko Kalea 11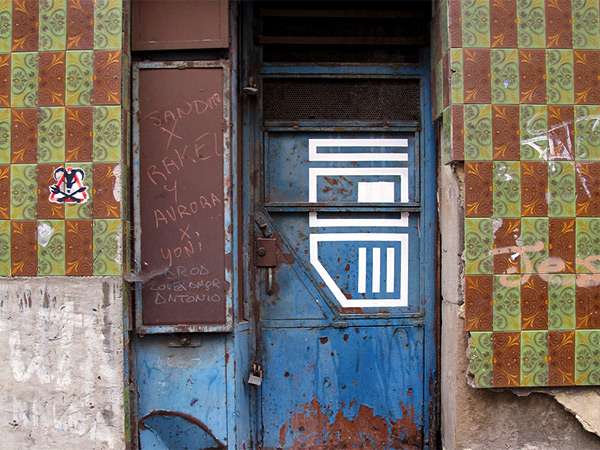 Aintzira Kalea 1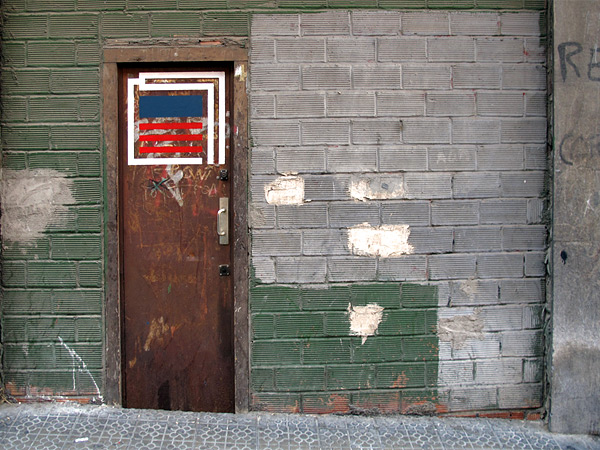 Zamakola Kalea 5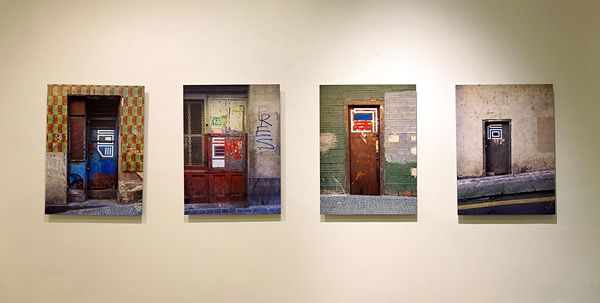 Dibond 60x44 cm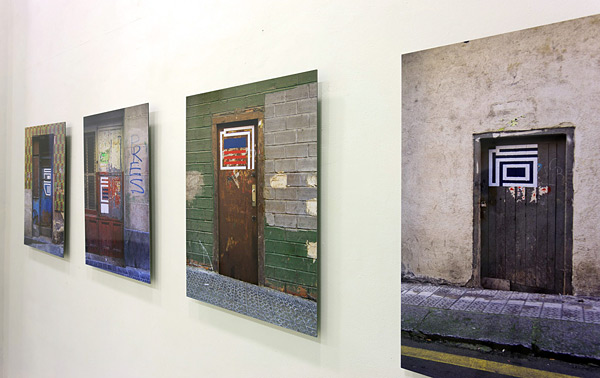 Dibond 60x44 cm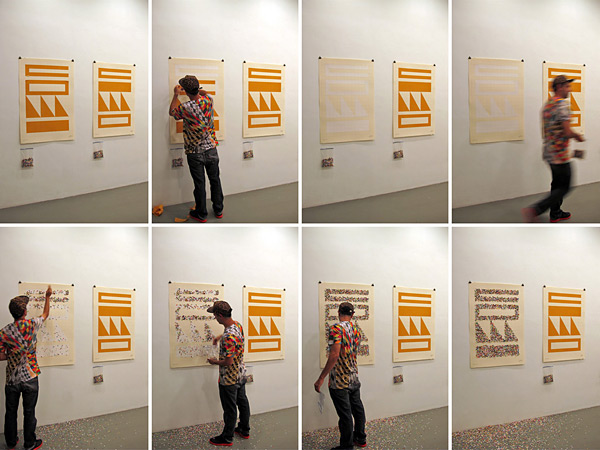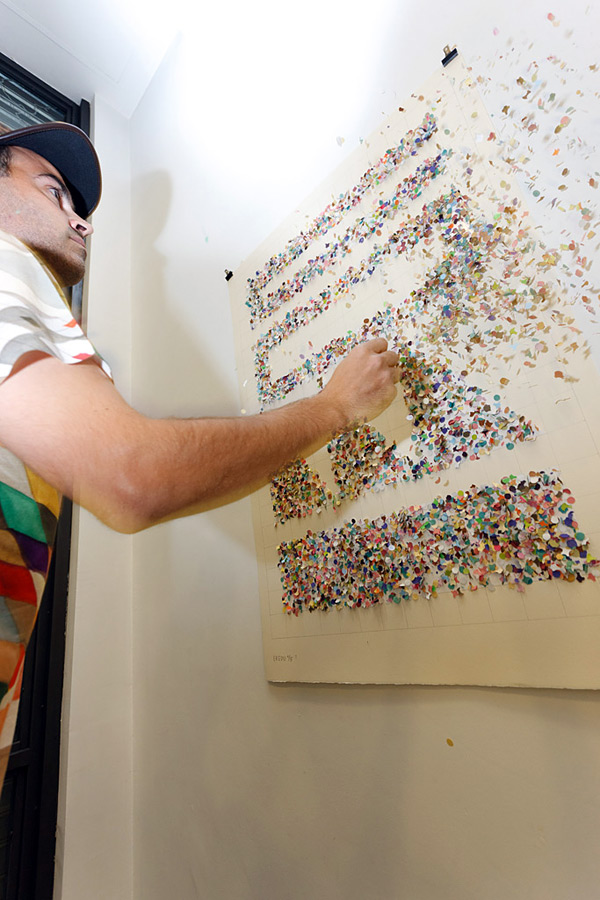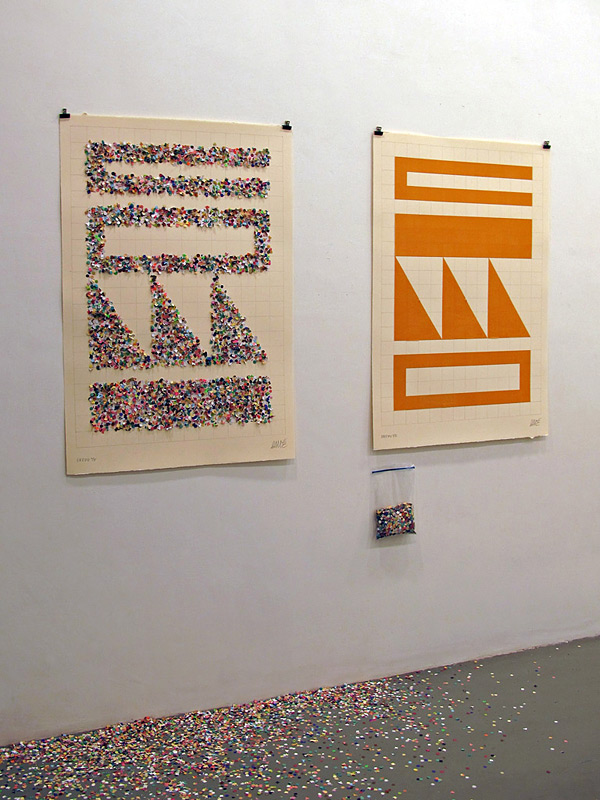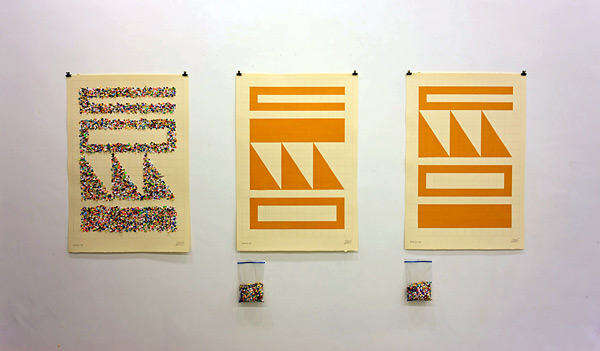 Super-Alfa 112x77 cm - 1/5, 2/5 and 3/5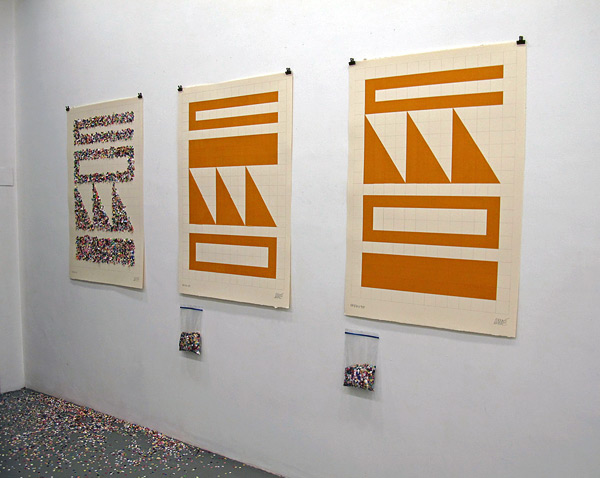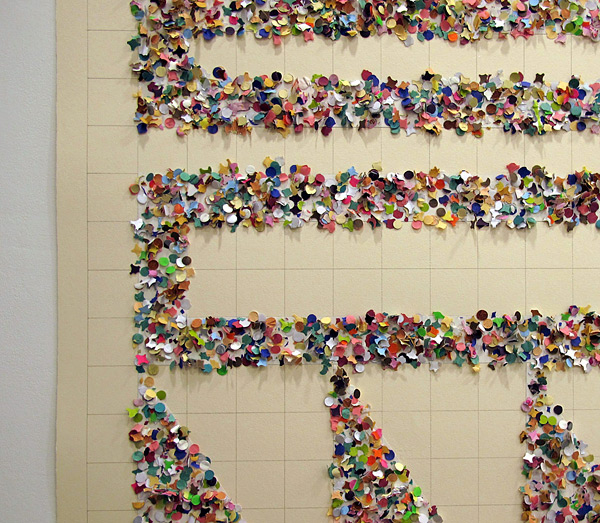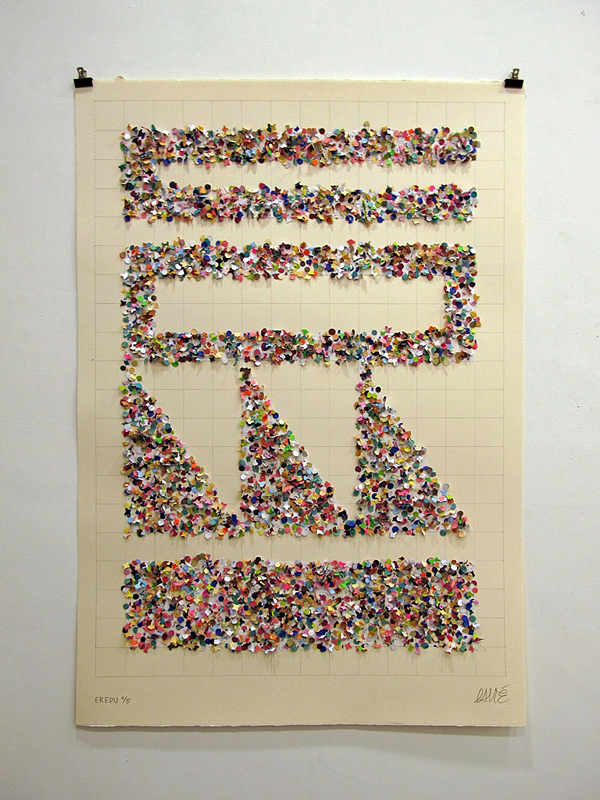 Super-Alfa 112x77 cm - 1/5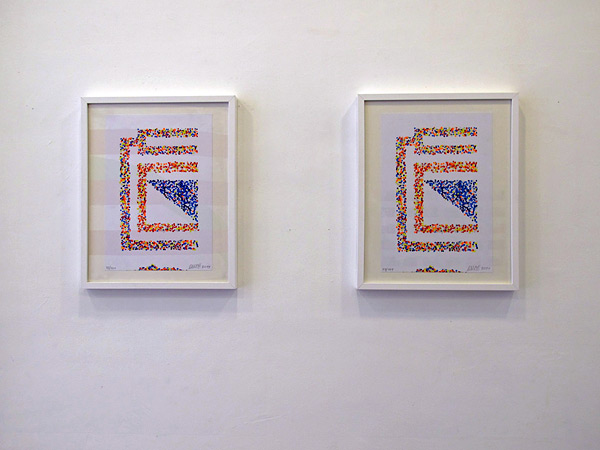 "Confetti" print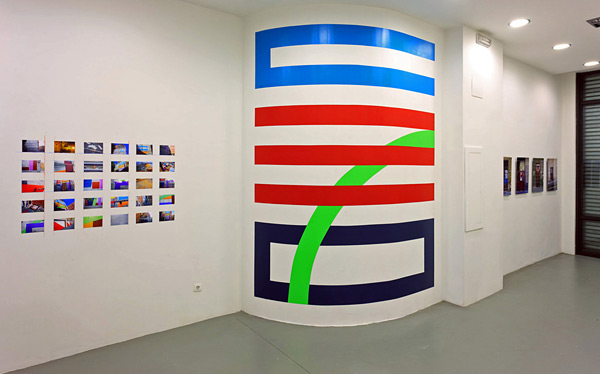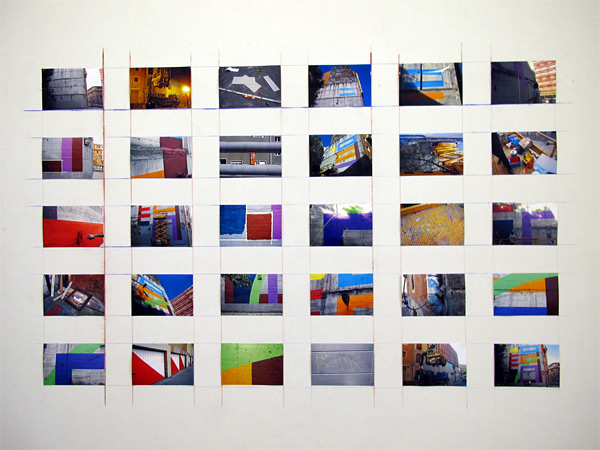 Photographic documentation of the mural painting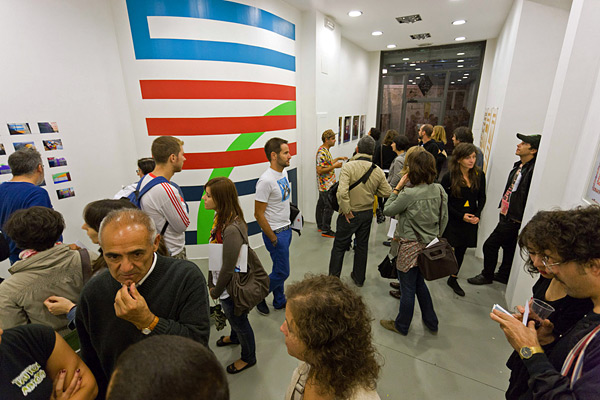 Mural painting in Urazurrutia street #20