Ritmo
Via Grotte Bianche 62, Catania, Italy
June 9th – August 31st 2014
MOMO & Eltono
Inspired by the nearby market and particularly its cleaning activity, we designed 6 shapes and made up a device to generate random compositions with them. By shaking the device, we generated and documented hundreds of compositions; 52 were chosen, reproduced as collages and framed.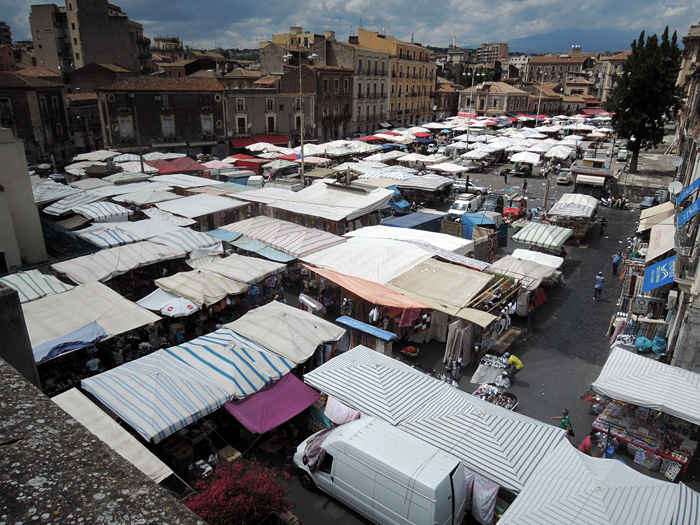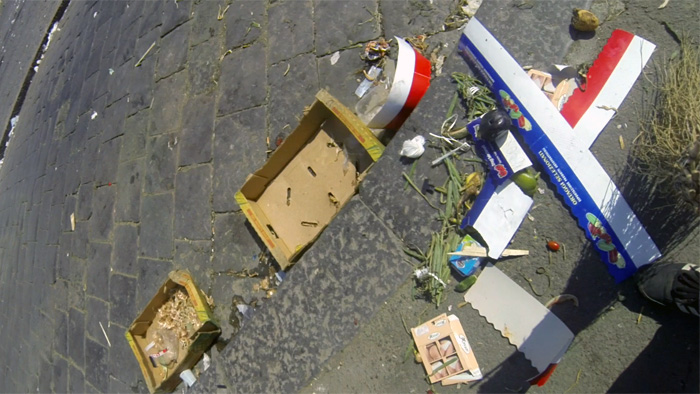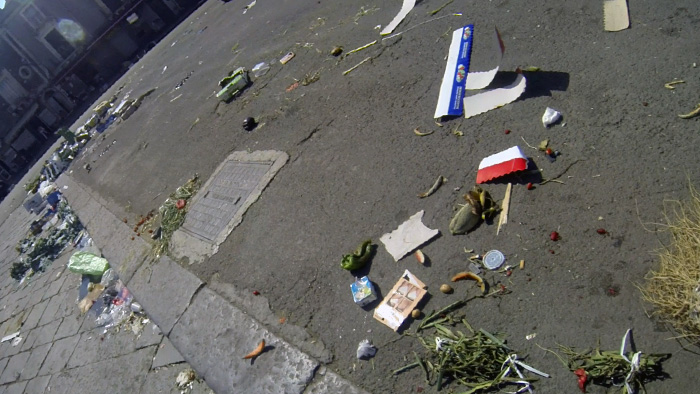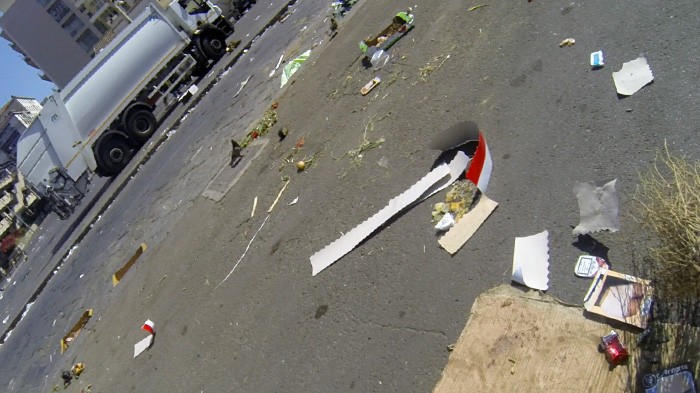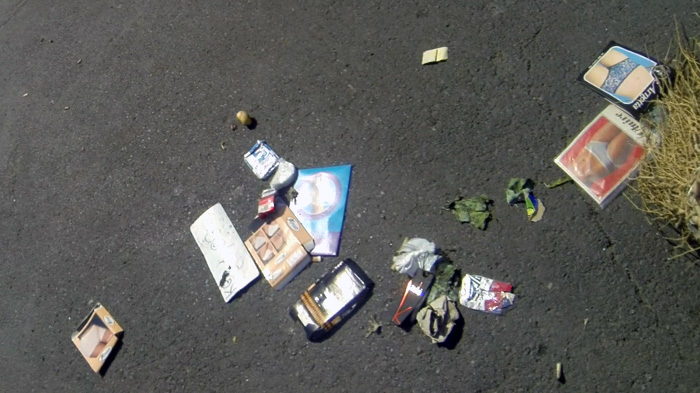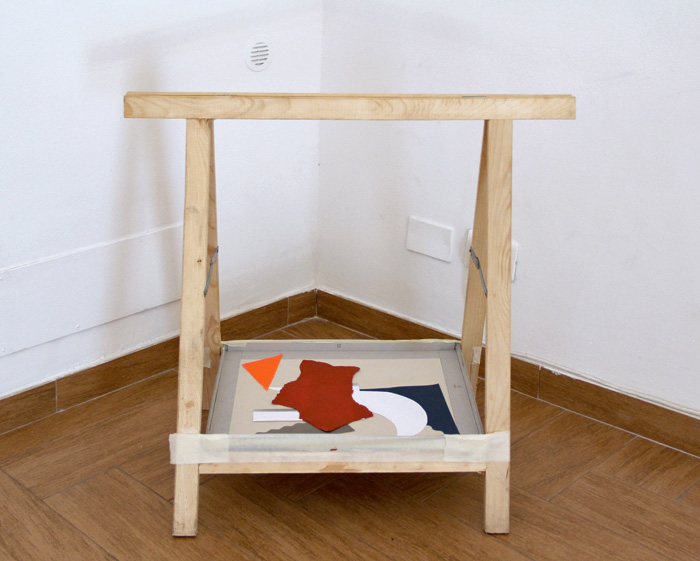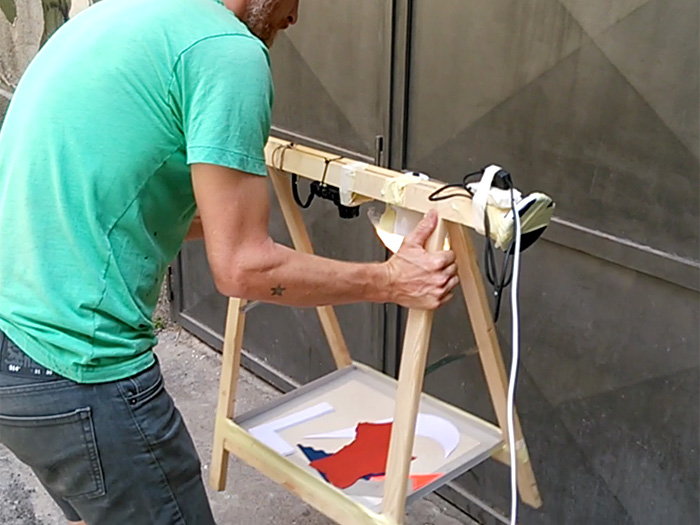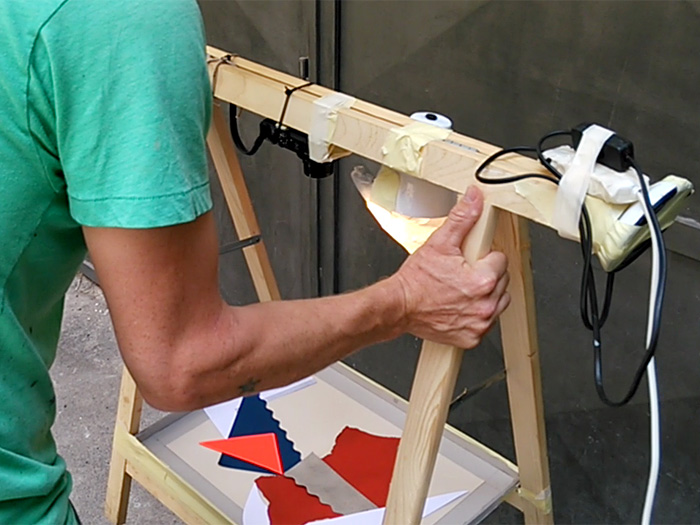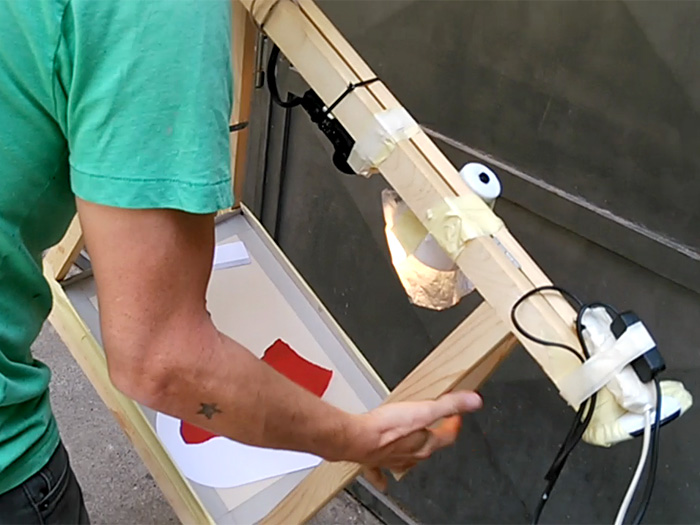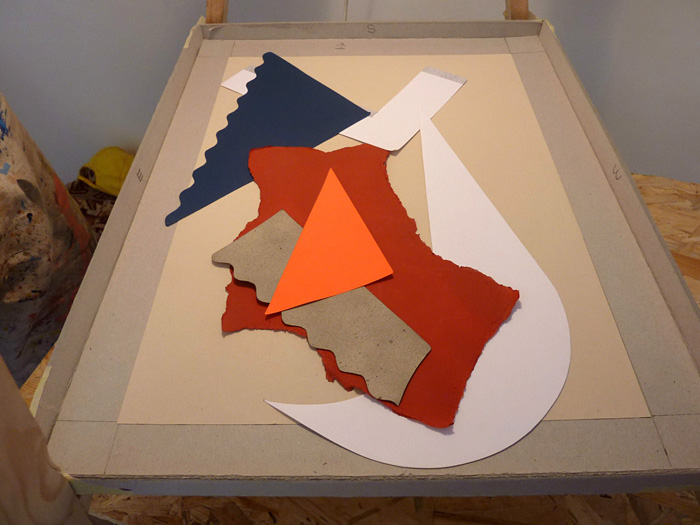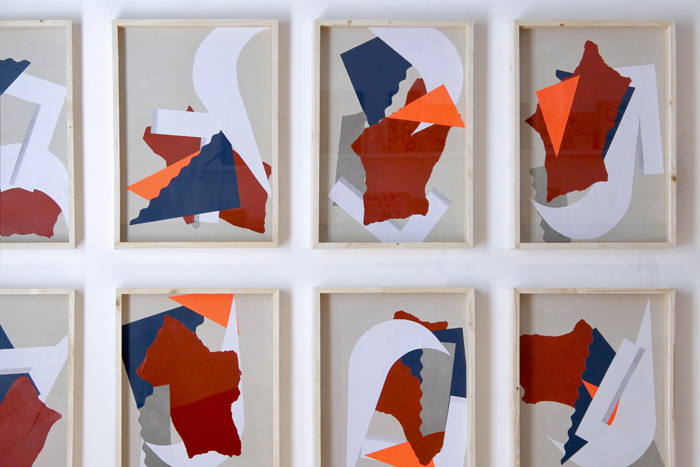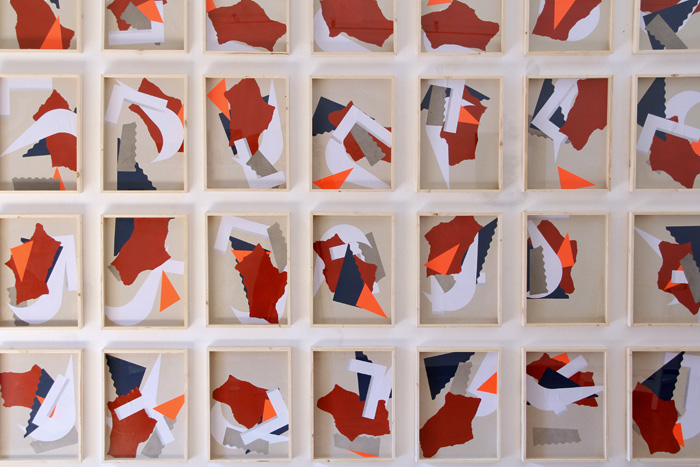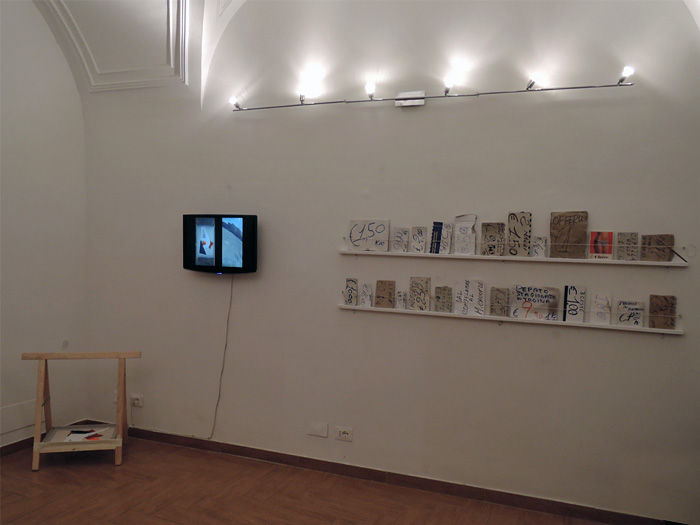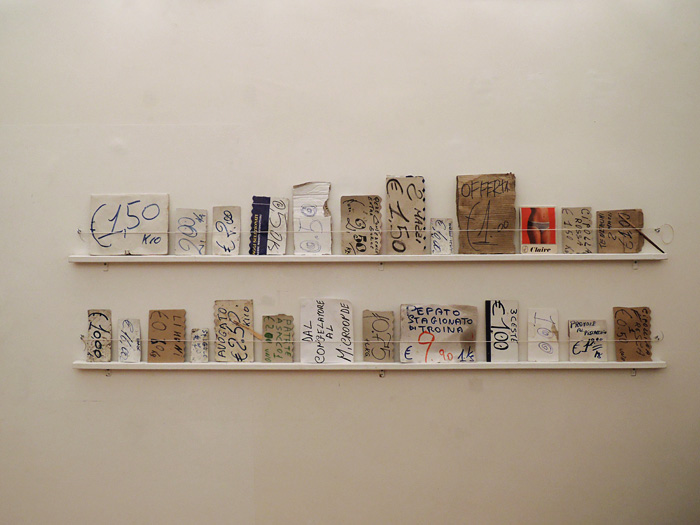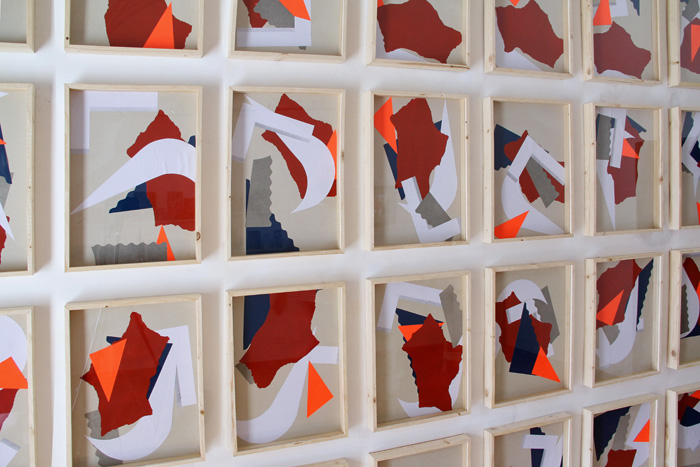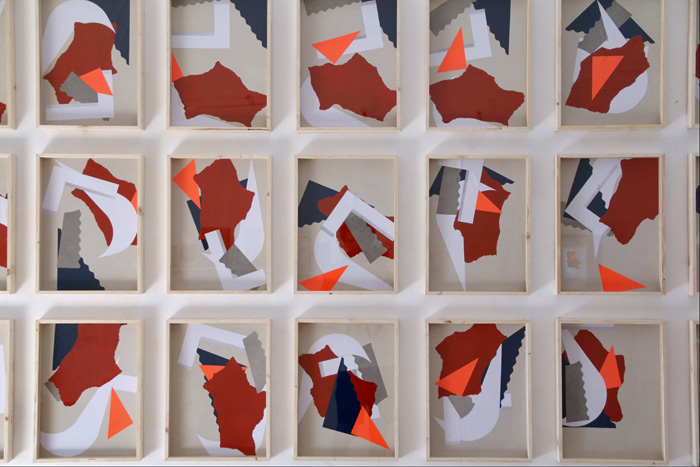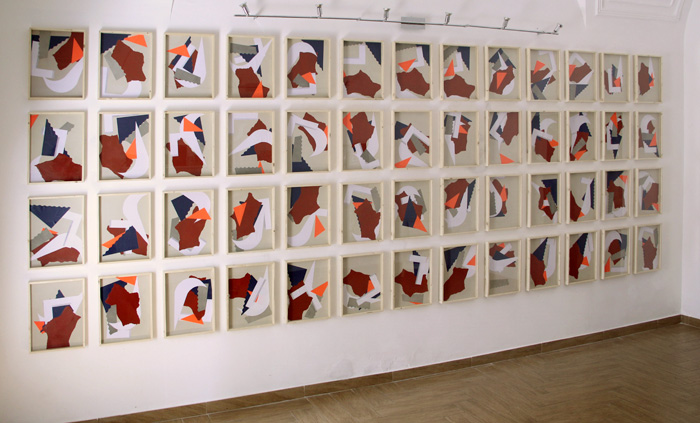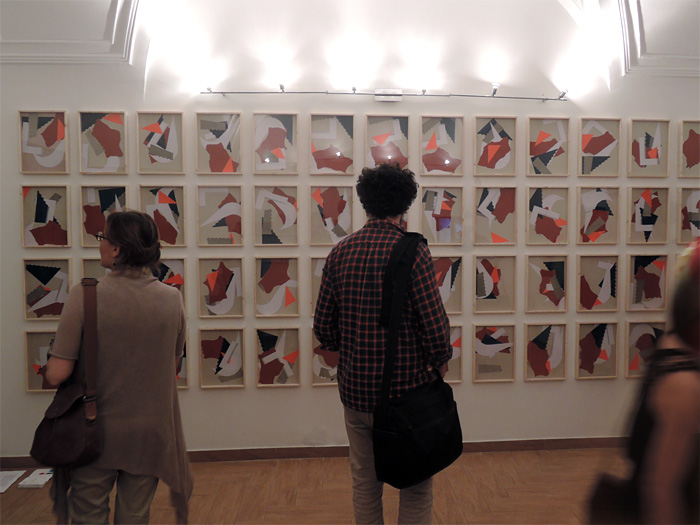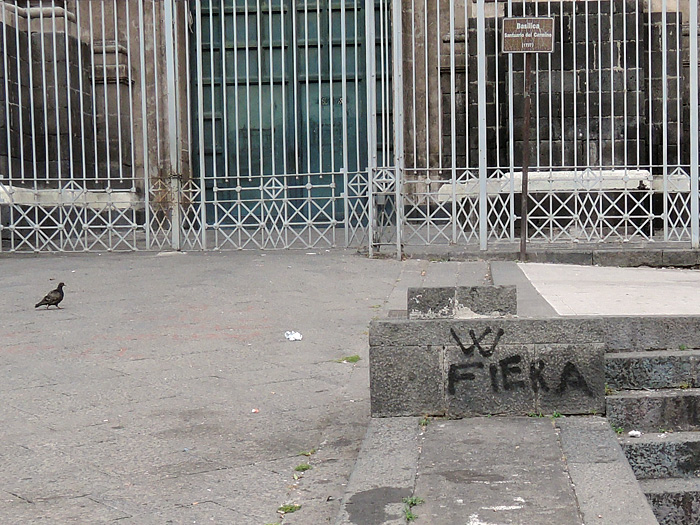 Video showed during the exhibition: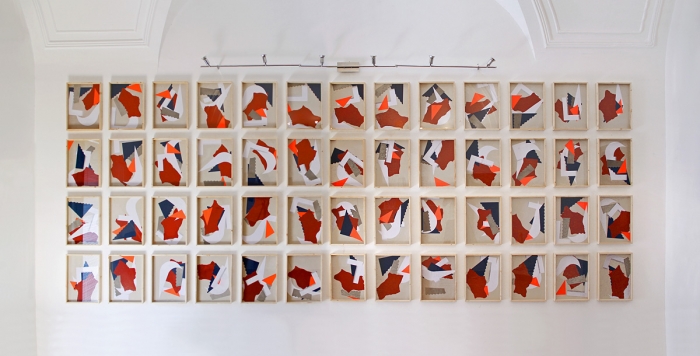 (Click on the picture to enlarge)
These artworks are for sale through the Ritmo gallery.