Hanoi, Vietnam
June 2010
Project commissioned by the AECID
At the end of June 2010 I was invited by the Spanish embassy in Hanoi to paint the facade of the Sen Thang Long hotel, in Nguyễn Trường Tộ street, close to the Old Quarter. I spent 20 days there and was helped by Duy, Bái, Thăng y Nhi, four painters used to extreme working conditions, who ended being my hosts and allowed me discover the city and Vietnamese culture in a very unusual and authentic way.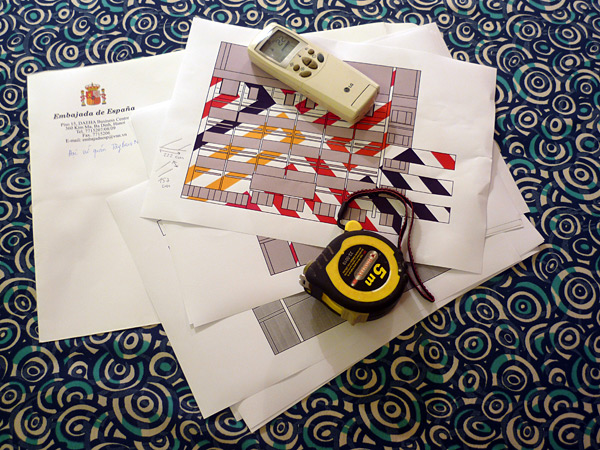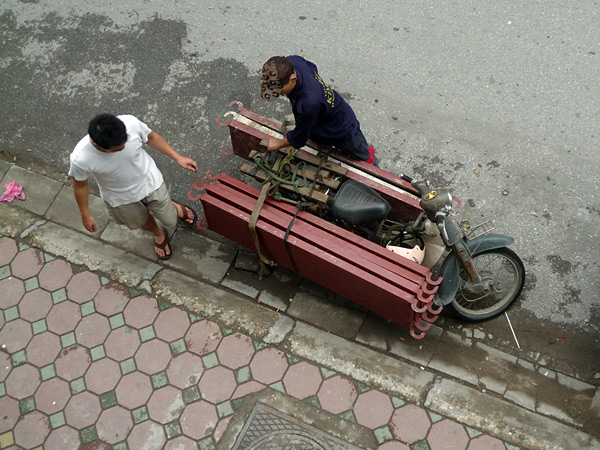 Scaffolding arriving on the first day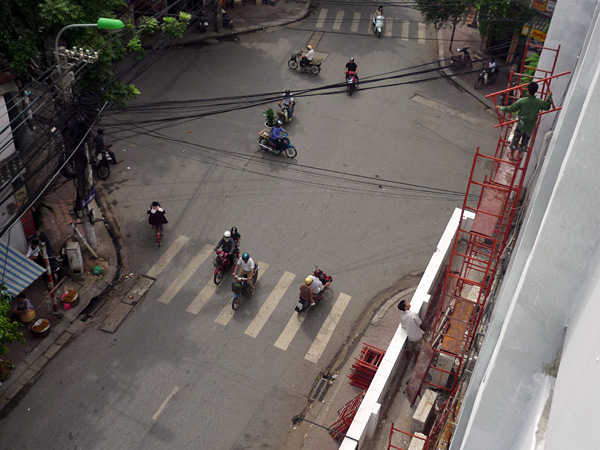 Duy and Nhi building the scaffolding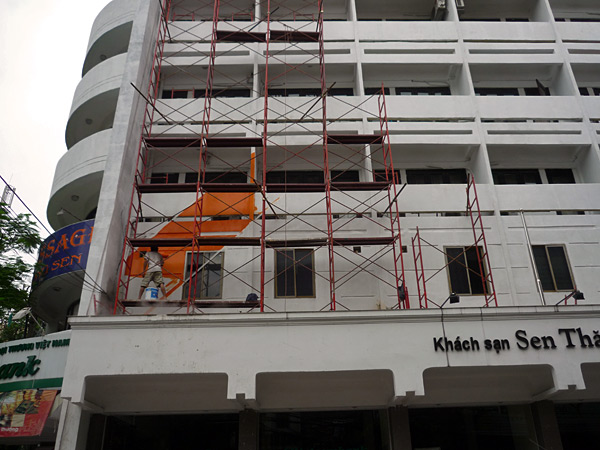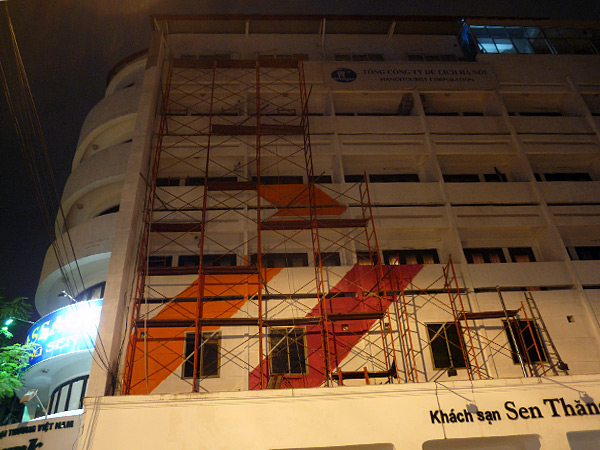 Progress at the end of the first day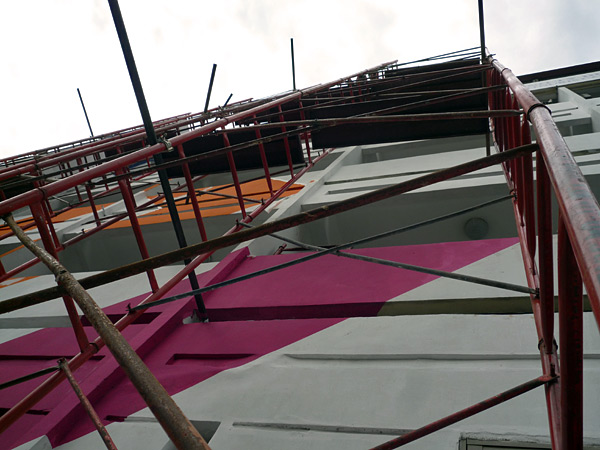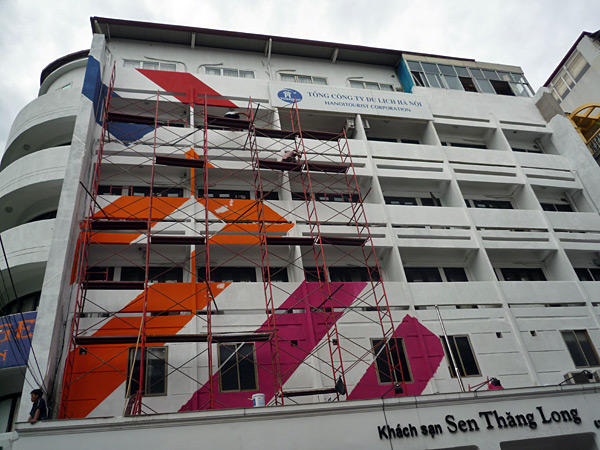 Third day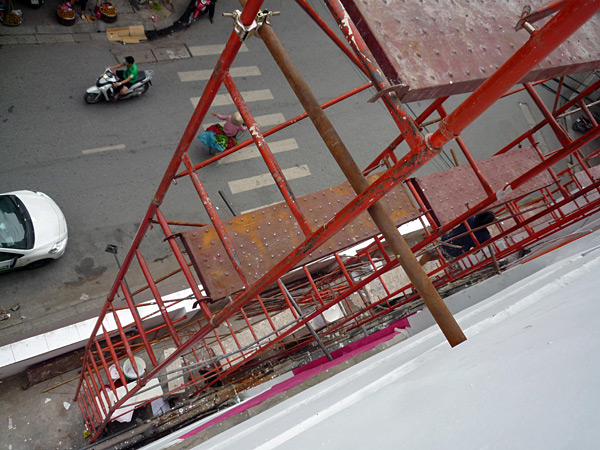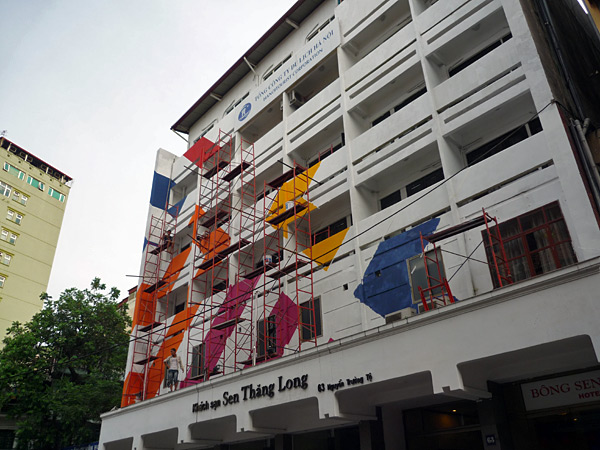 Fourth day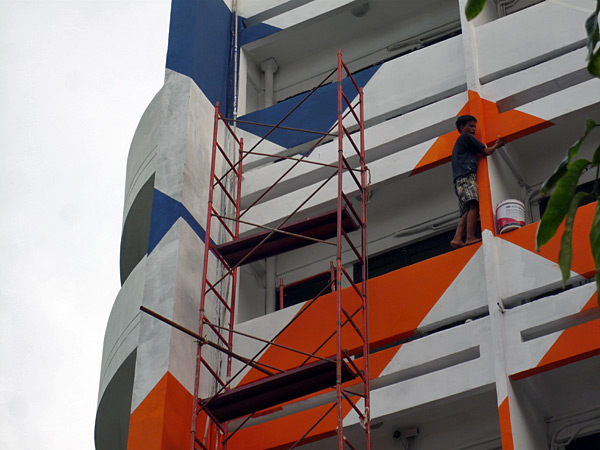 Bái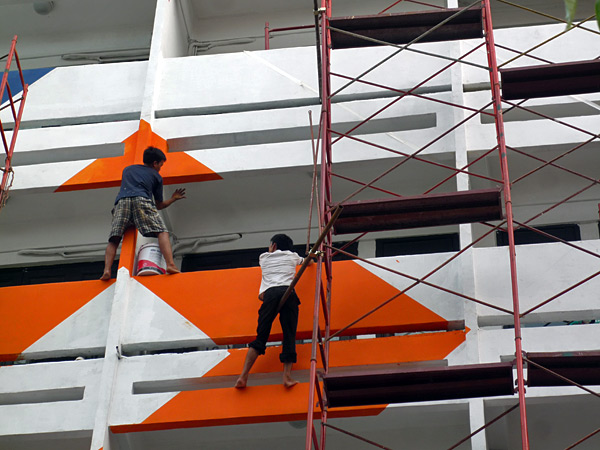 Bái and Nhi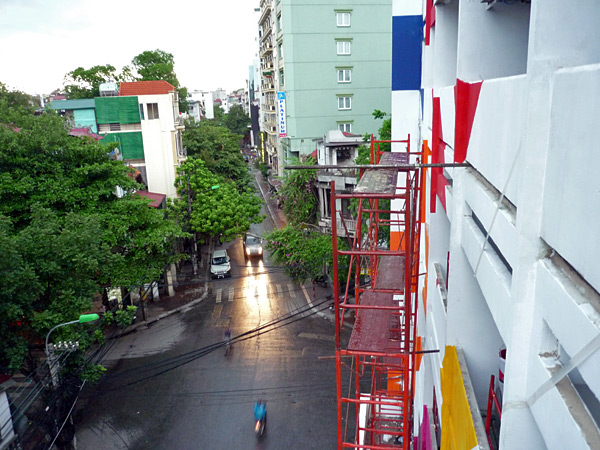 On the fifth day we had to stop because of the rain and when it's raining in Hanoi, it's raining!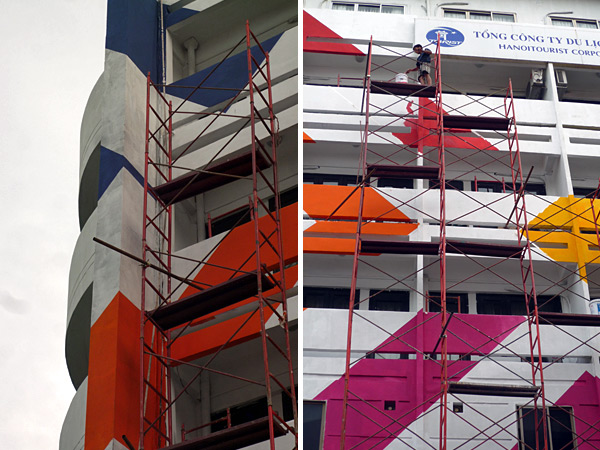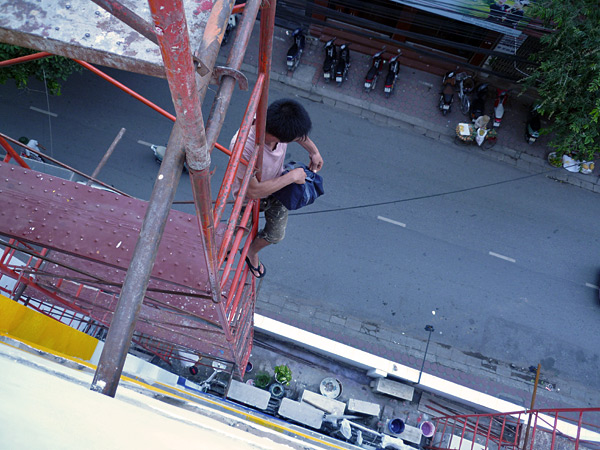 Thăng giving me the "băng" (tape)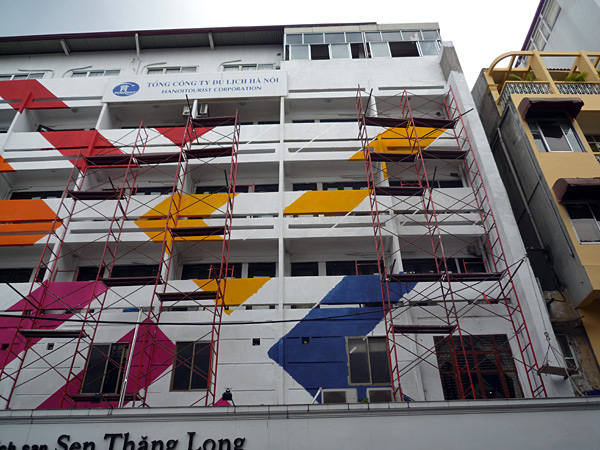 After one week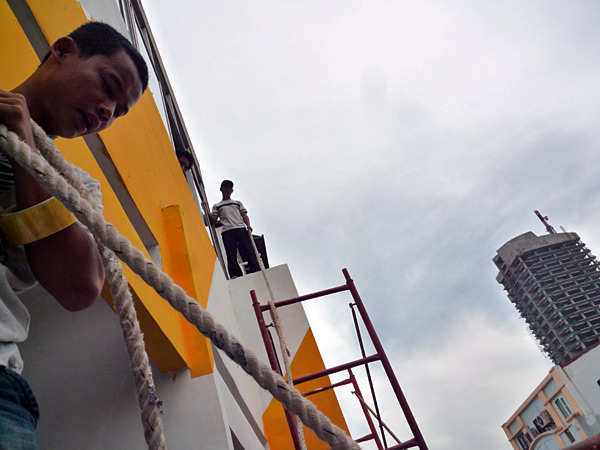 Duy and Nhi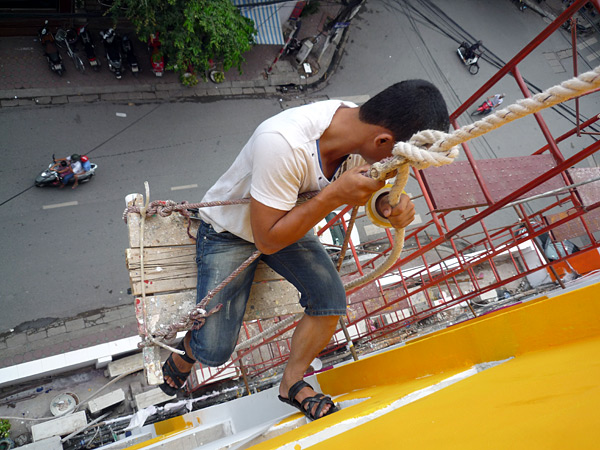 Duy retouching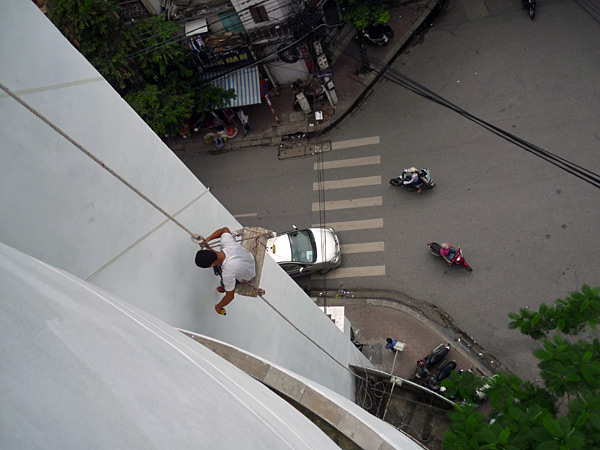 Duy taping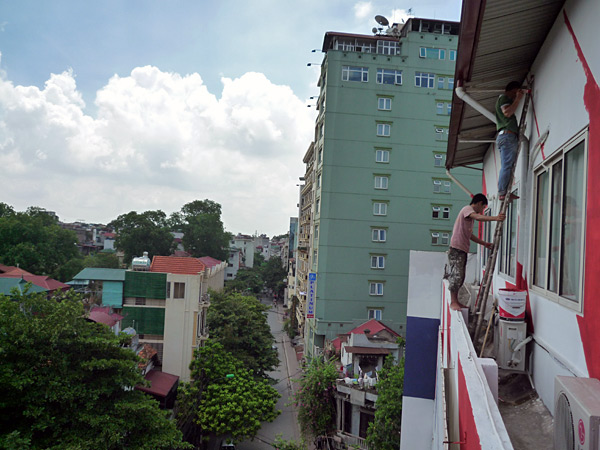 Duy and Thăng painting the fifth floor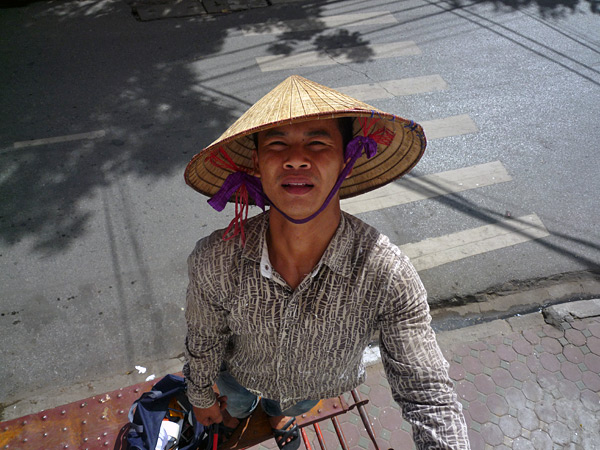 Duy hiding from sun!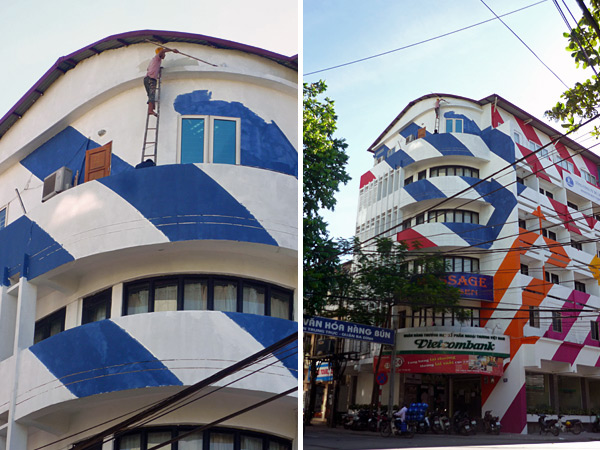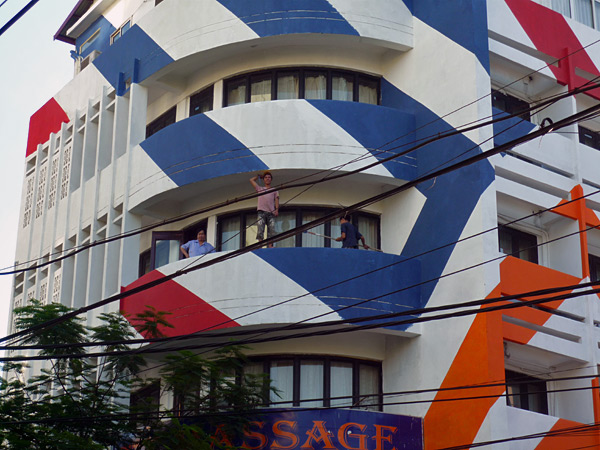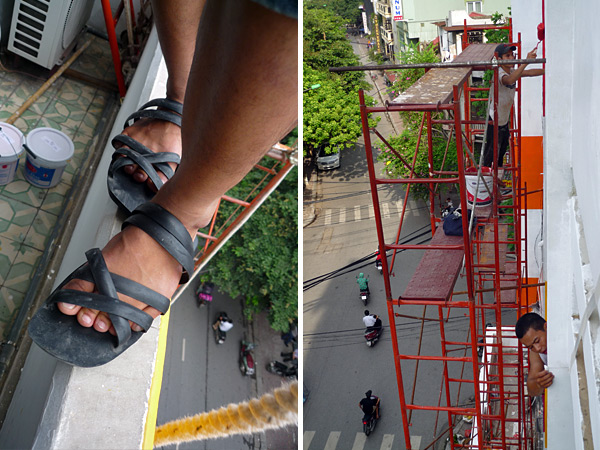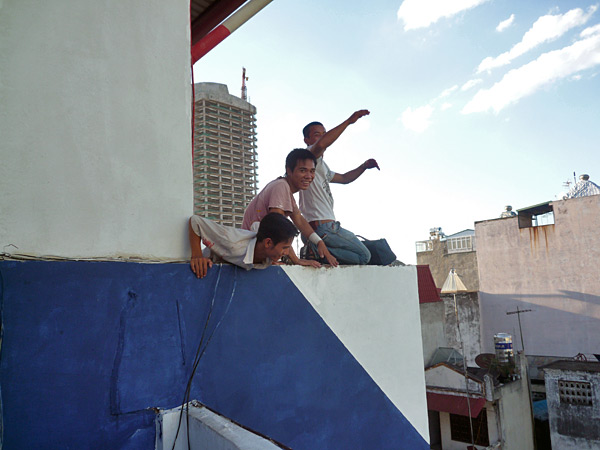 Nhi, Thăng and Duy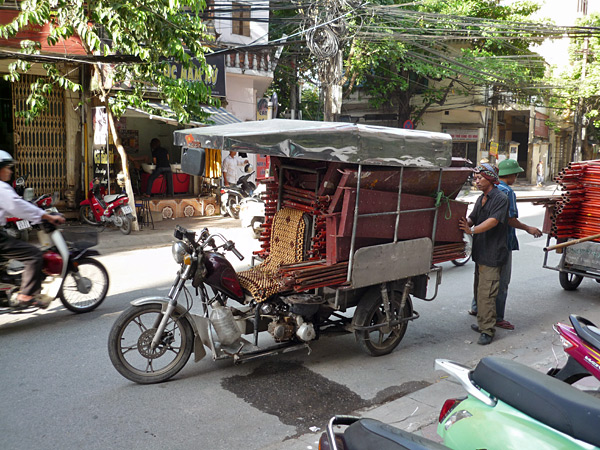 The scaffolding left as it came, by motorbike.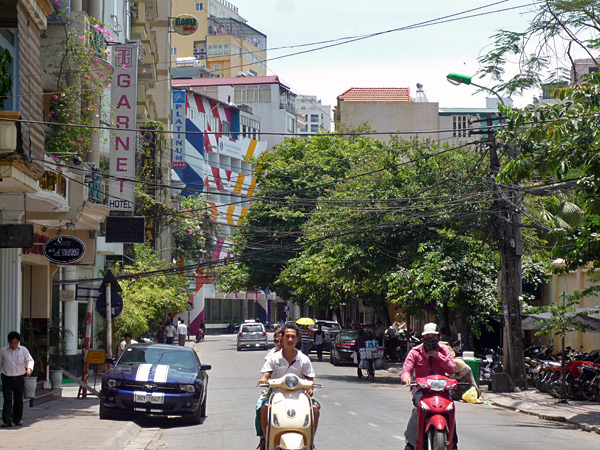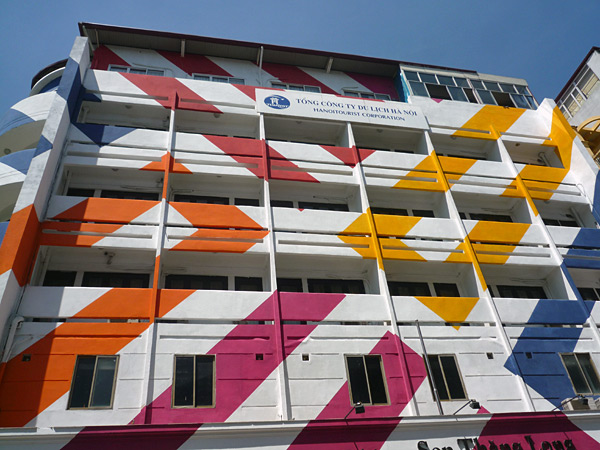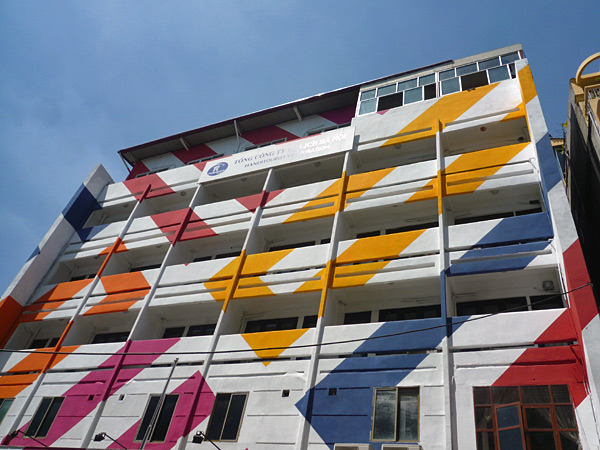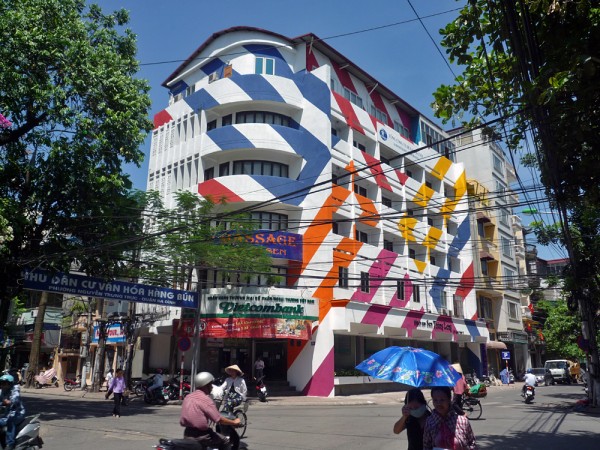 The finished facade after 15 days of work, click on the picture to enlarge.
Extra pictures: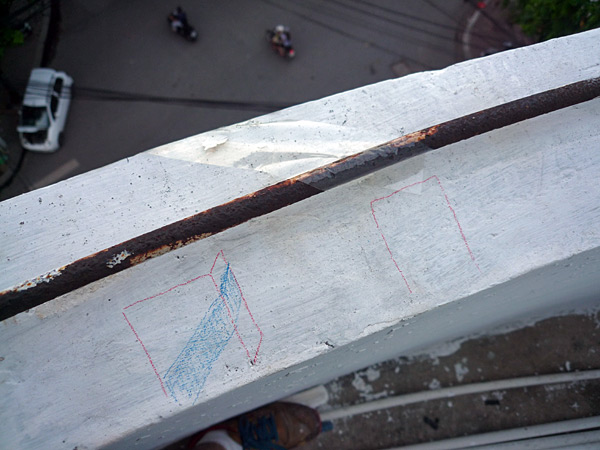 My assistents didn't speak English and as I don't speak Vietnamese we were forced to be creative in our methods of communication. We used mobile phones, cameras, sign language and even sketched numbers, words and symbols on the wall while we were working.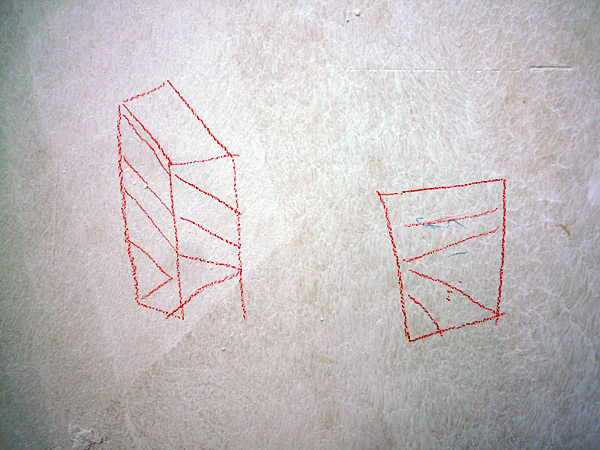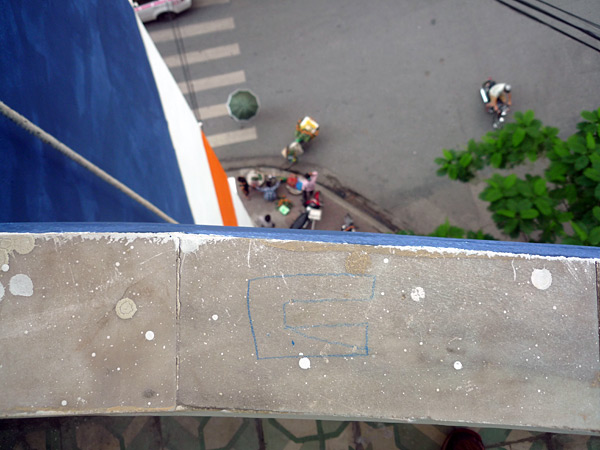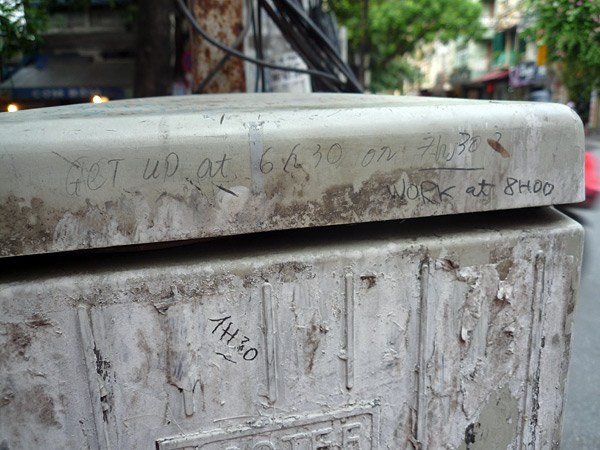 Trying to agree on the time we would meet the next day. At 1'30 in the morning Spain was playing in one of the preliminary rounds, and I was trying to make it clear that I couldn't make it to work before 8!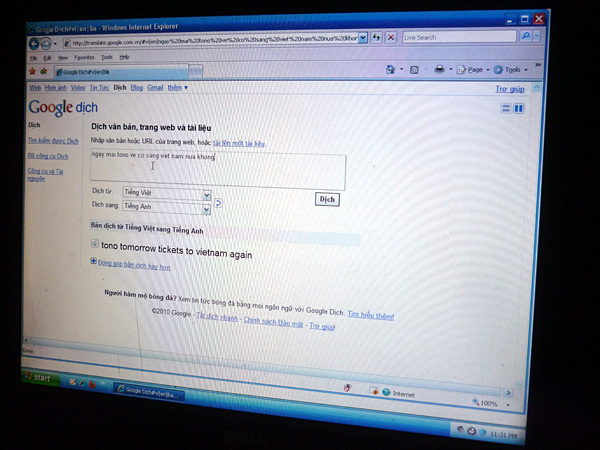 In cases of impossible communication moments you always can use the "Translator"...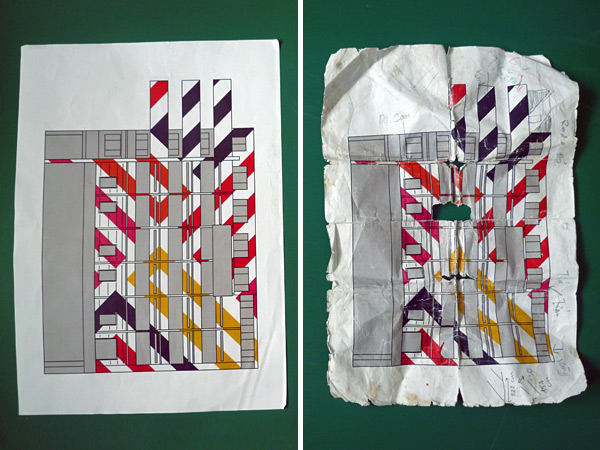 The facade sketch after 20 days of bad treatment and extreme humidity.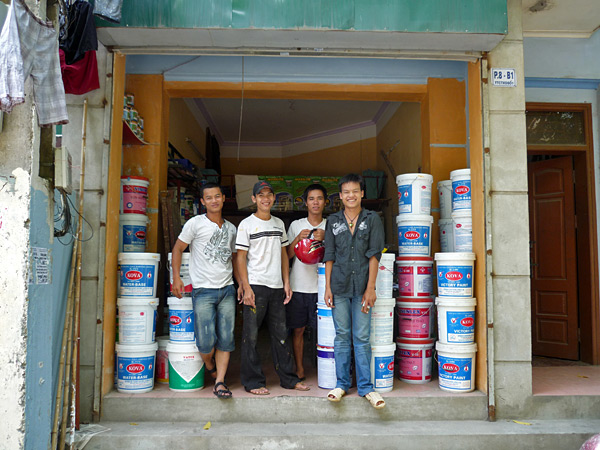 Duy, Nhi, Thăng and Bái in front of their shop in Thanh Xuân, a neighborhood in the south of Hanoi.
Thanks to my four assistants efficiency, it only took 15 days to finish the facade and I was left with a week to do a little bit of tourism, sing What is love at the Karaoke, do independent paintings in the street, finally find out what was that song Bái was playing everyday in his mobile phone, try more types of Phở, ride three at a time on a motorbike to Thanh Xuân in the rain, and try at last the Mía đá…
An incredible experience that was made possible thanks to Cesar Espada, Mónica Gutierrez, Duy, Bái, Thăng, Nhi and Thin, Mr Hai the hotel director, Eugenio, Nga, Chi, Ming from Bar36, the corner fruit sellers and Mrs Phở.