Nova Cultura Contempôranea
Parque Lage, Rio de Janeiro, Brazil
March 21st – April 30th 2011

Project in collaboration with MOMO
www.vimeopro.com/rojo/nova-rio2011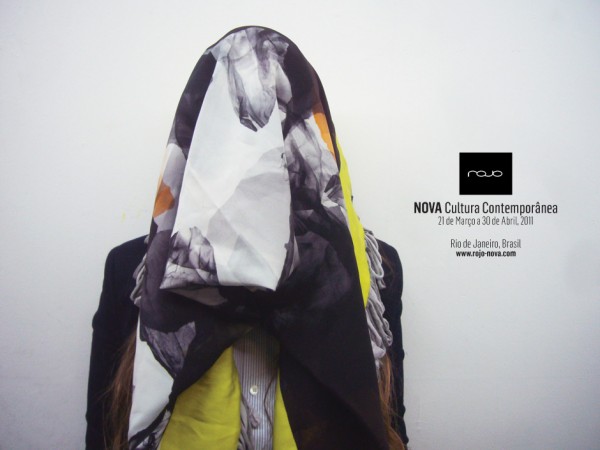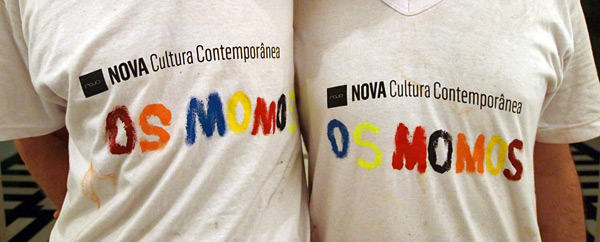 In April 2011, I participated in Nova Rio Contemporary Culture, an event organized by Rojo in Rio de Janeiro. My friend (and artist whom I greatly admire) MOMO was also one of the artists invited. The organizers suggested we work together to produce an installation that would be exhibited at the Parque Lage. I had visited the Parque Lage six years before and it always struck me as one of the most beautiful places I have ever seen in Brazil. So of course I was very excited when I heard that I was going to have the opportunity to create art in this amazing place together with (for the second time) MOMO!
We had access to a workshop in a building within the School of Visual Arts (which is located in a palace in the middle of the park) and a large amount of unused wood. We started thinking about using this wood in different ways, always keeping in mind that we would construct something non-static and movable. Then we started working on the idea of a modular sculpture that could change constantly. After various tests with different models, we manufactured 23 pieces of wood that could be joined together in a variety of ways. Each piece was designed to fit with any or all of the other pieces. However, we soon found that the possibilities were limited by the condition of the wood, so we tried all the combinations that gravity allowed in the vicinity of our workshop, the gardens and the park. After a week we left four sculptures in the jungle to spend time with the local fauna!
Video:
Photos: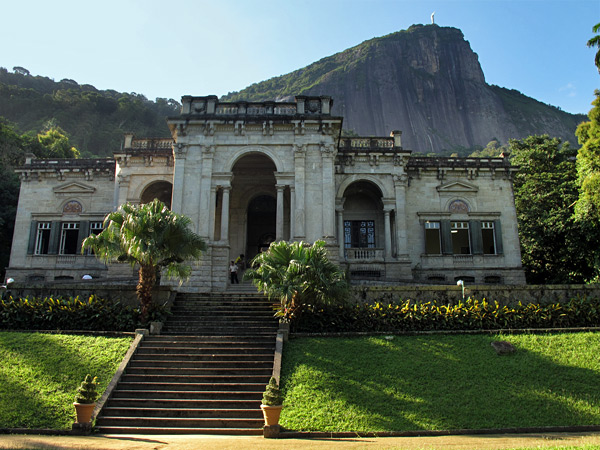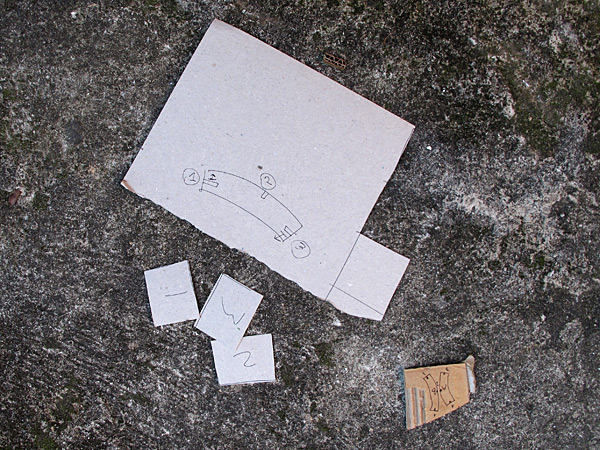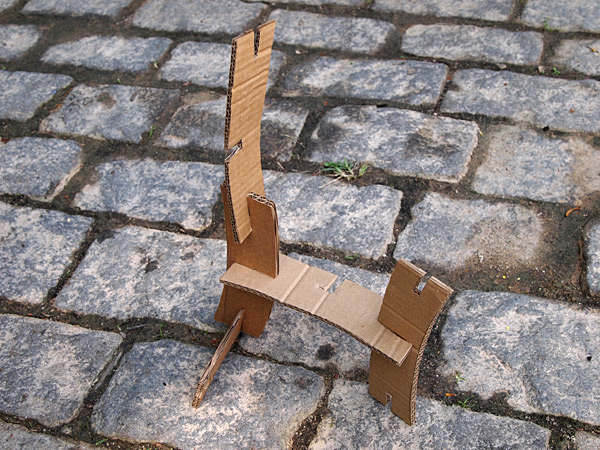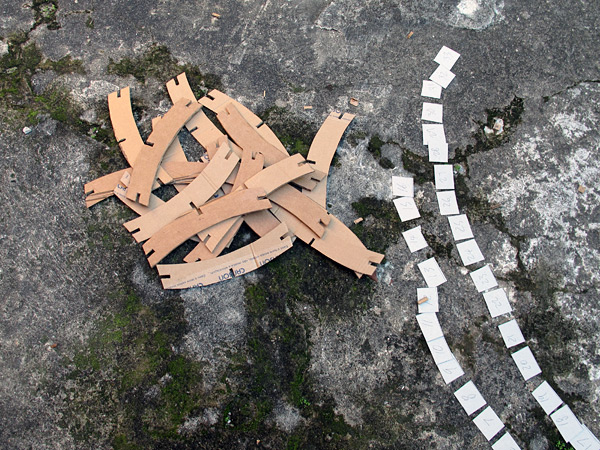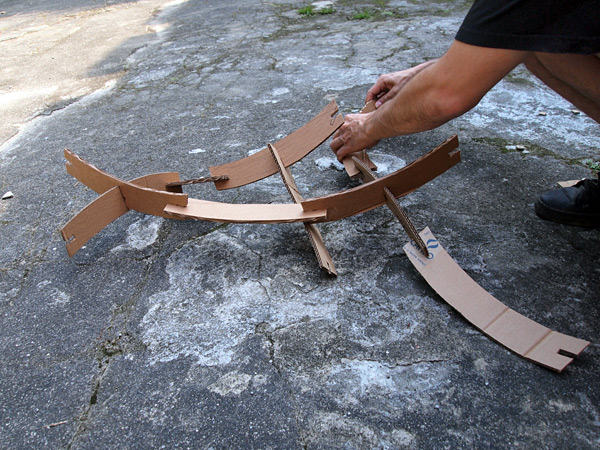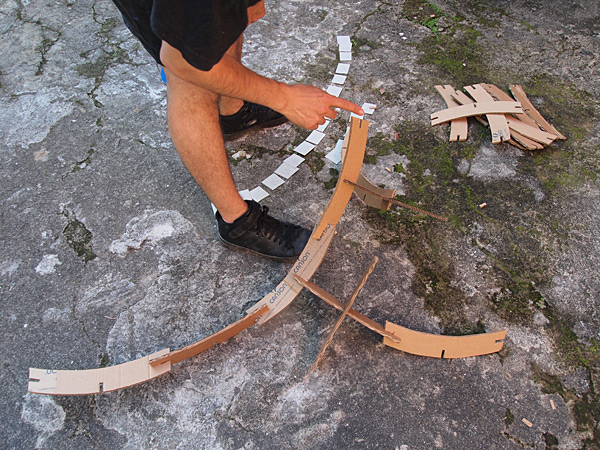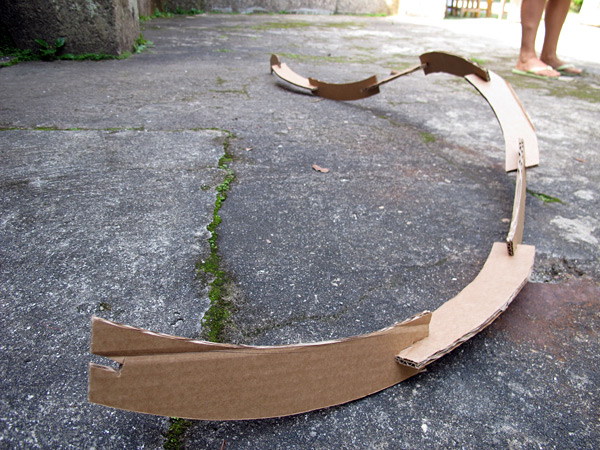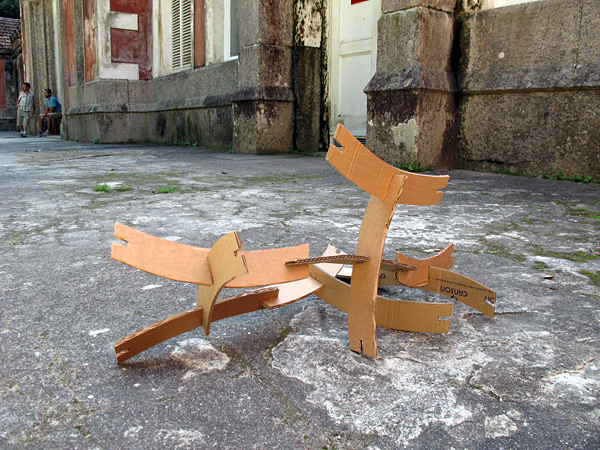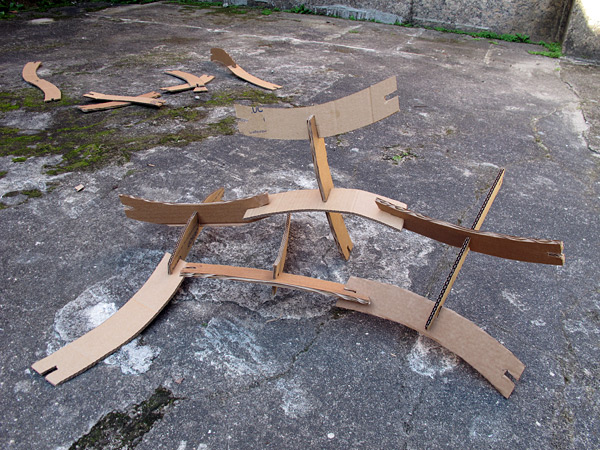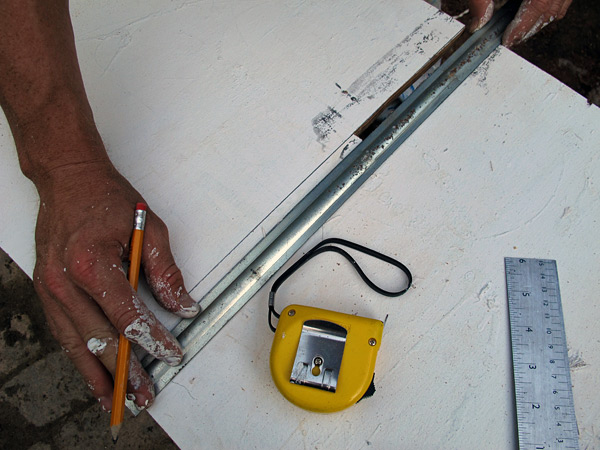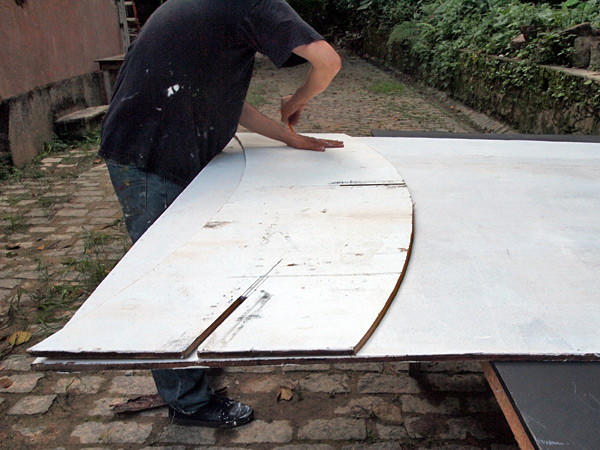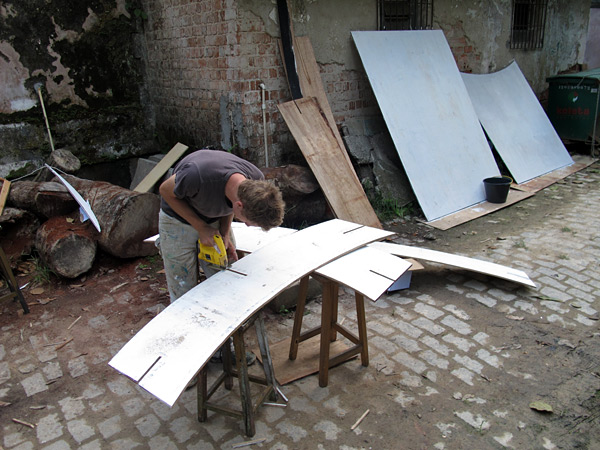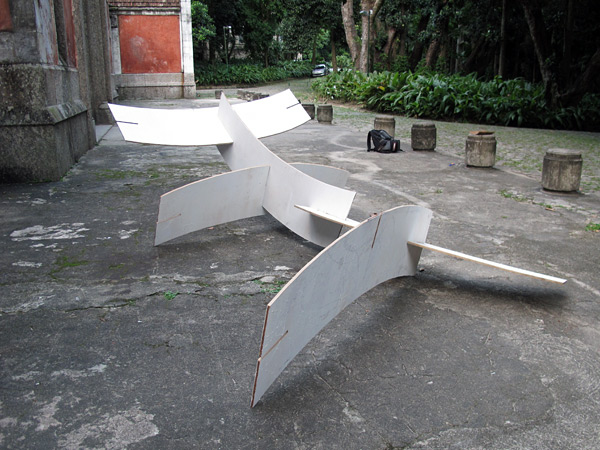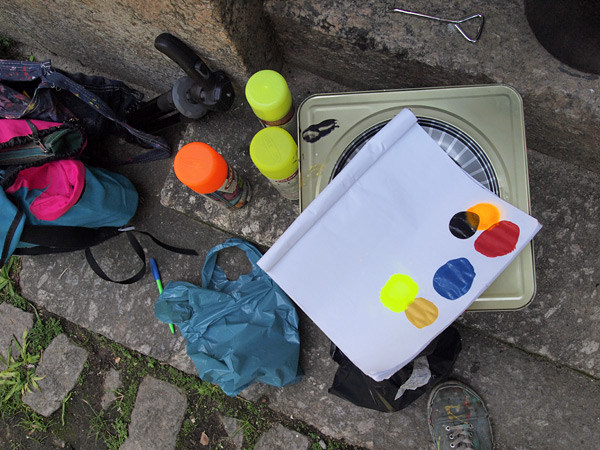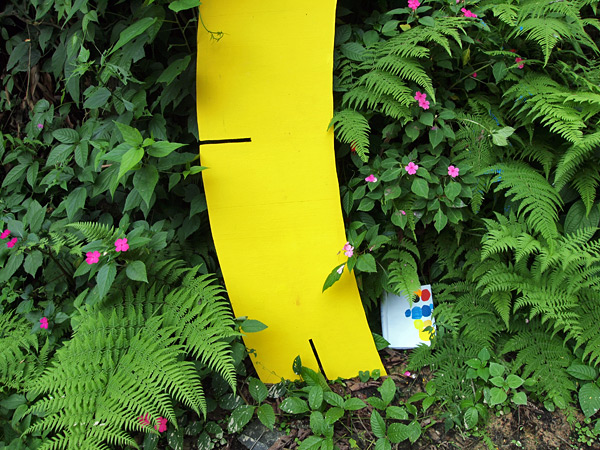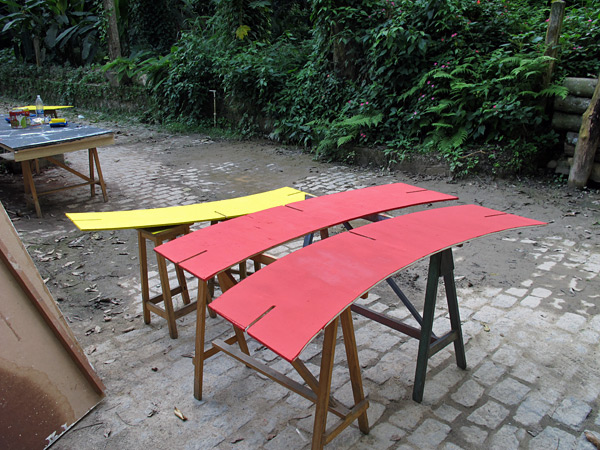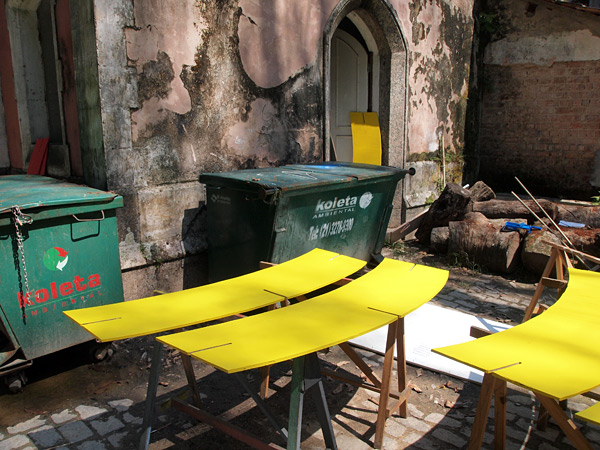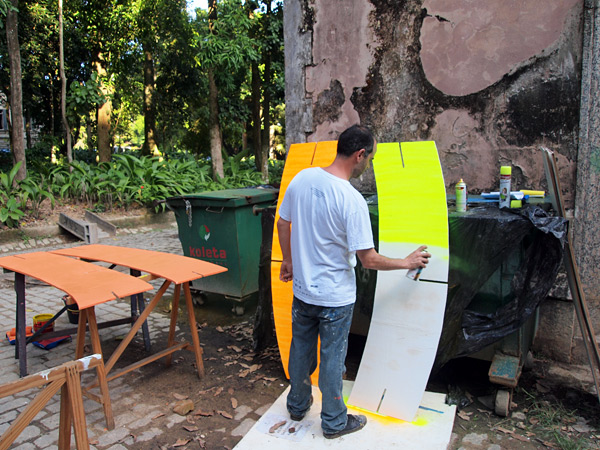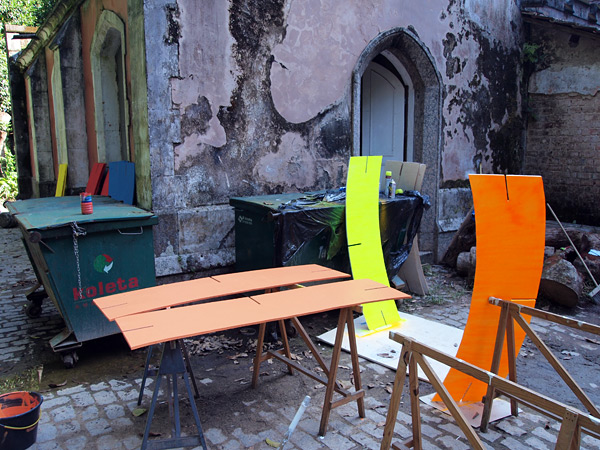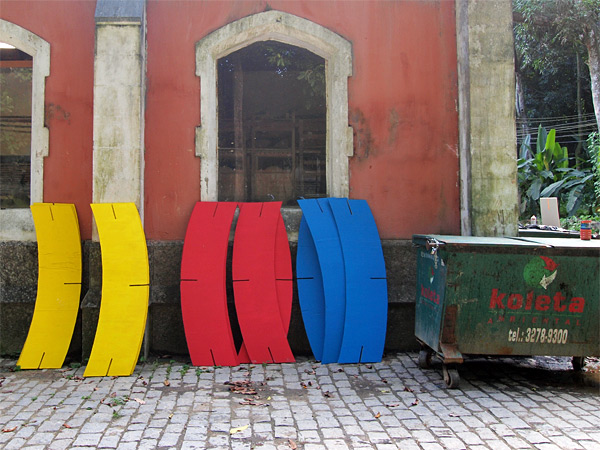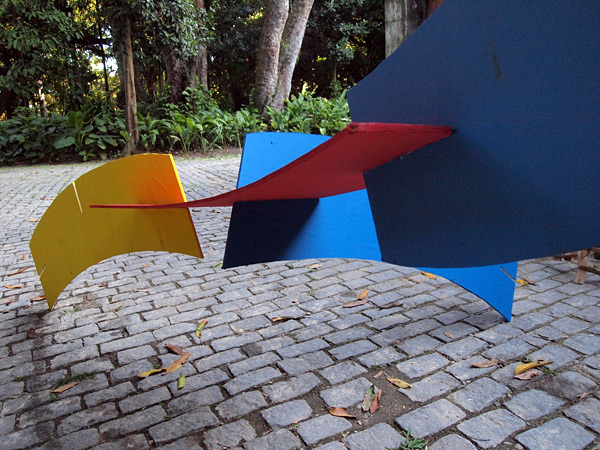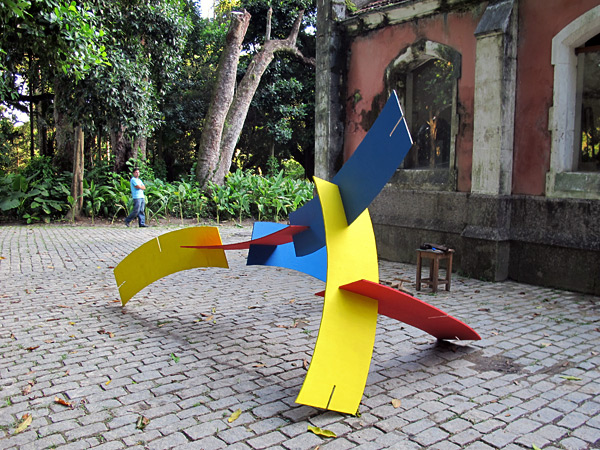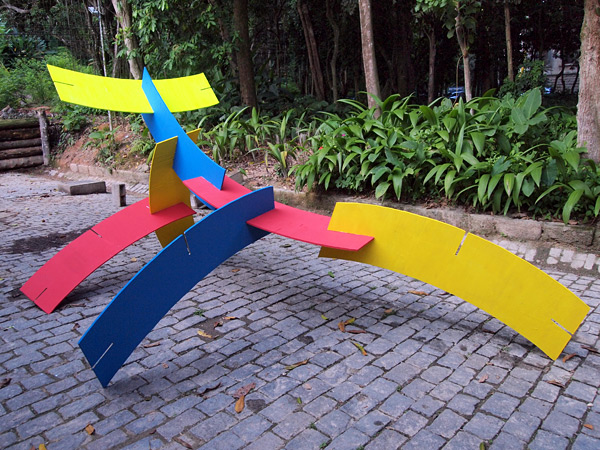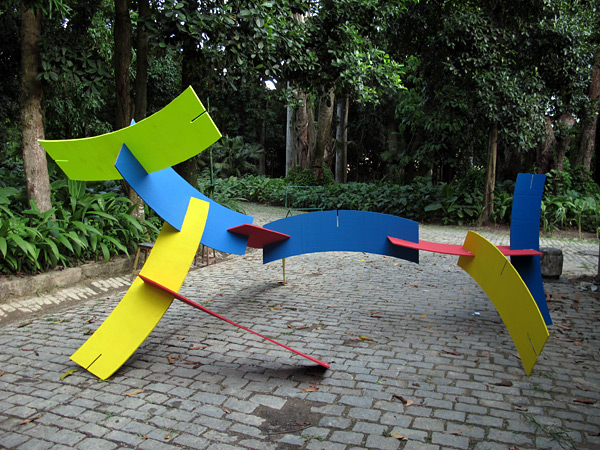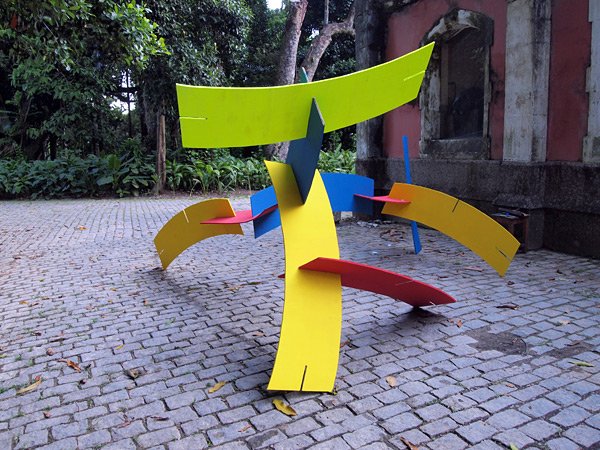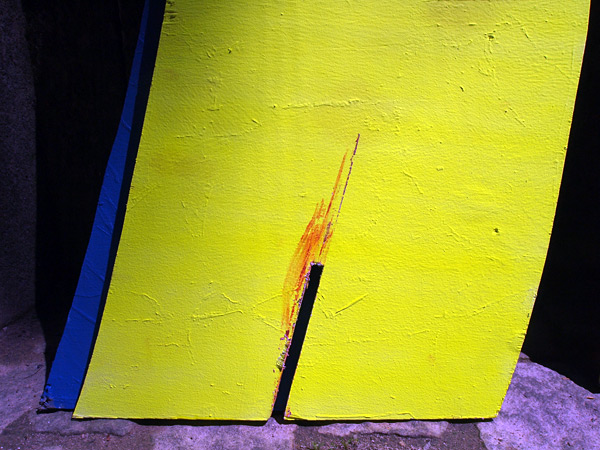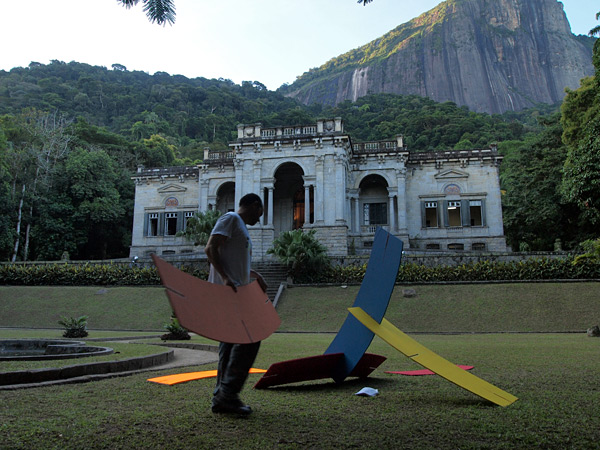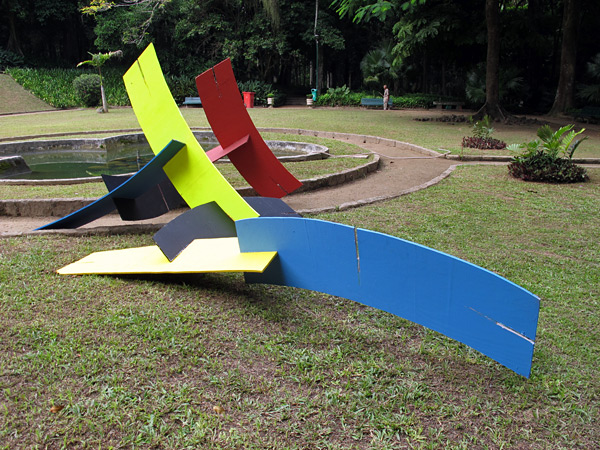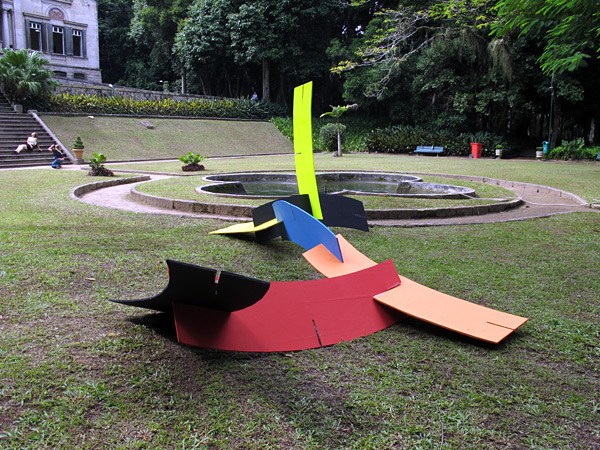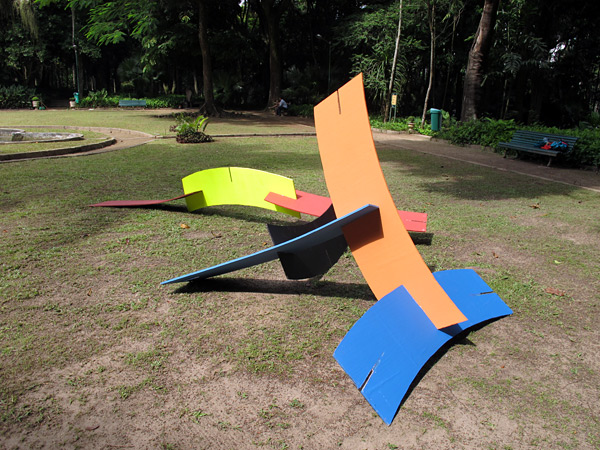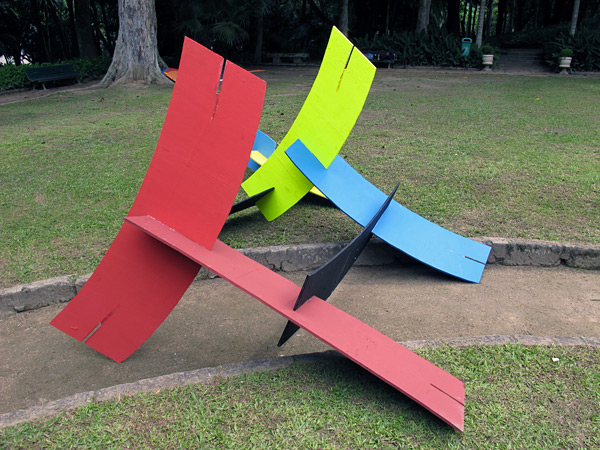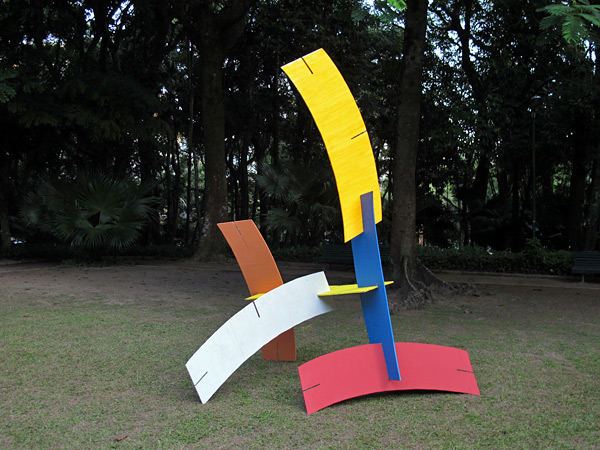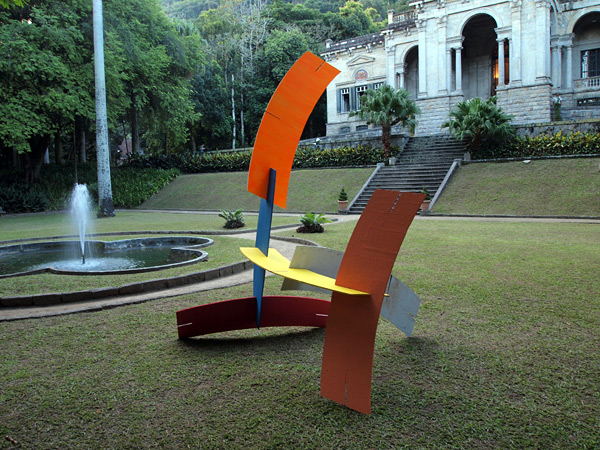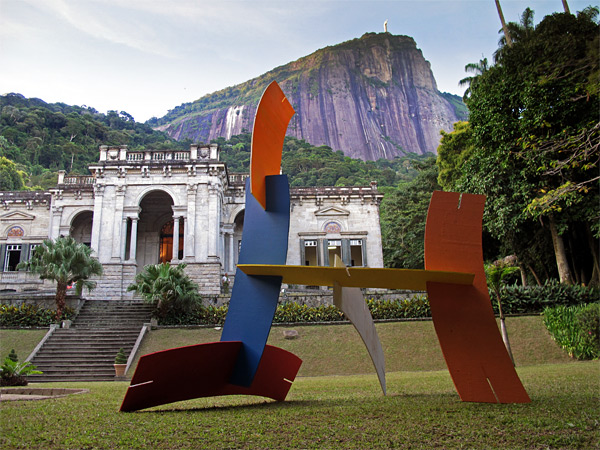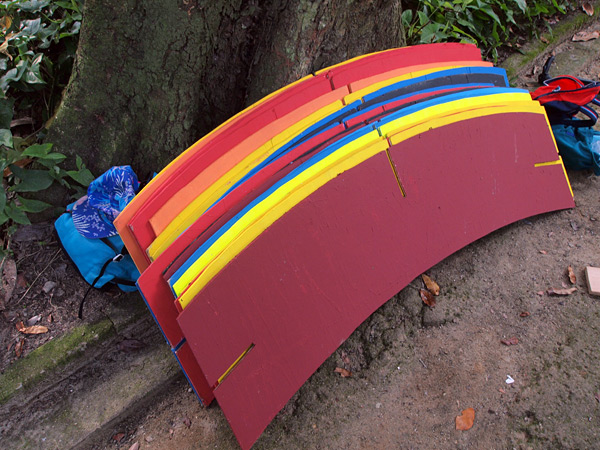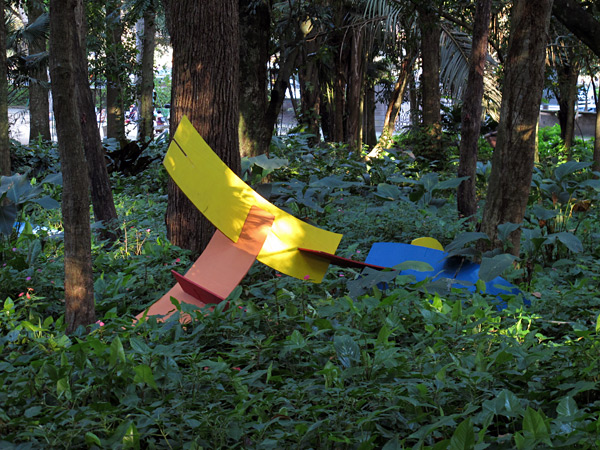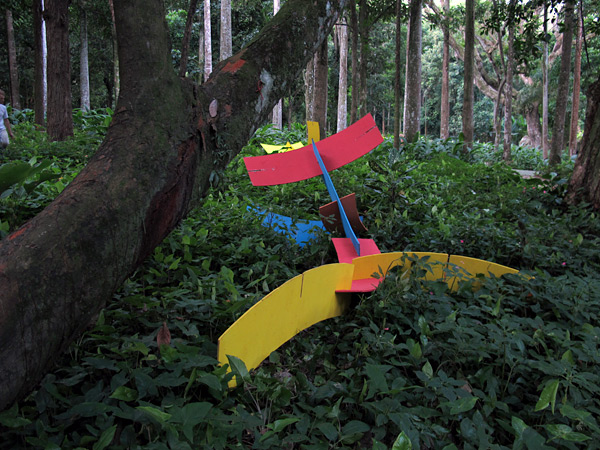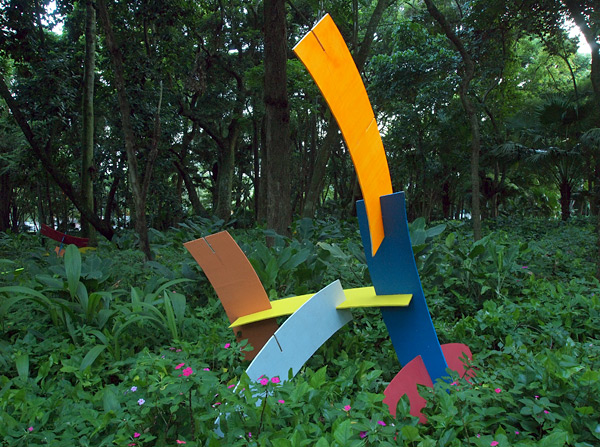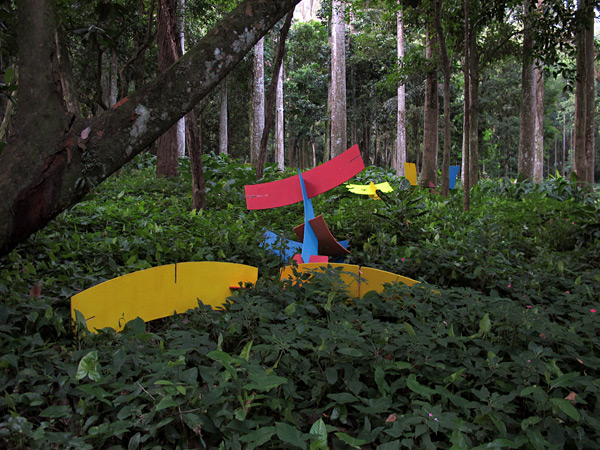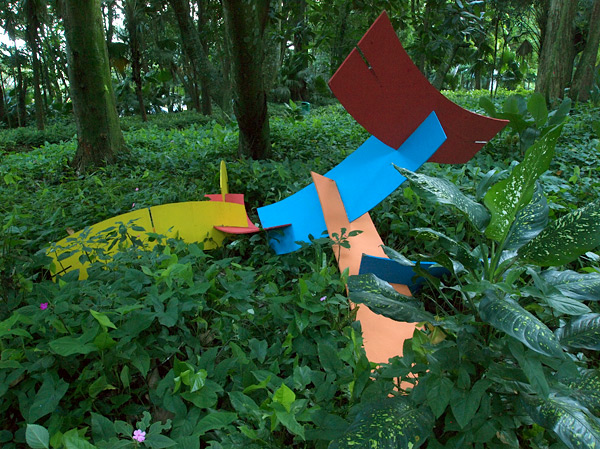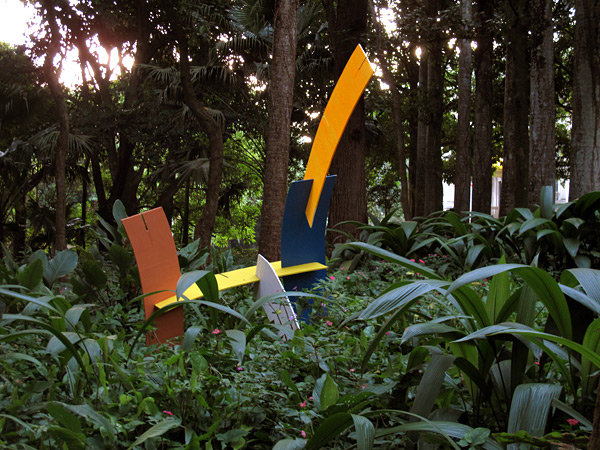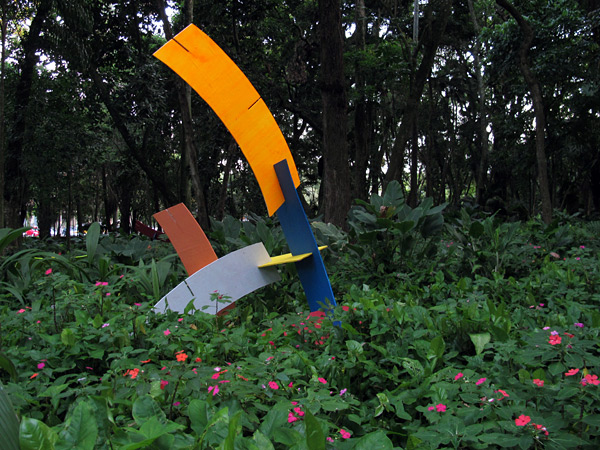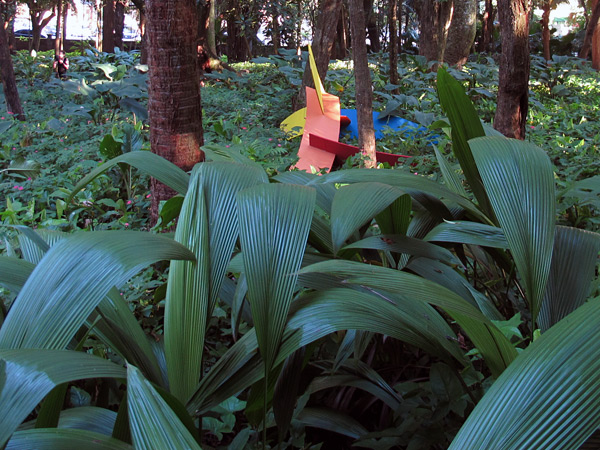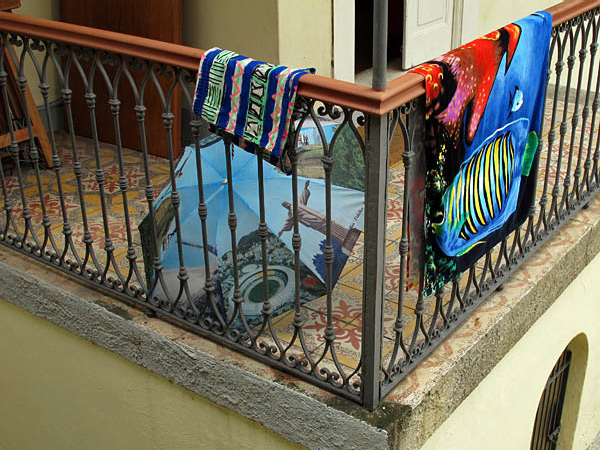 Um pais tropical!
Thank you very much David, the whole team and all the Nova artists.