Updates 2011
Złota 73, Wola, Warsaw, Poland
April 26th – May 6th 2011
Project organized by the Vlepvnet foundation
At the end of May 2011, I went for a couple of weeks to Warsaw to paint two big murals on the facades of an old building that was constructed before World War II (very few of these buildings are still intact because of the intense bombings). The project was part of update 2011, an event organized by the Vlepvnet foundation. Every year they invite local and international artists to work in the city. The building is located on Zlota street in the Wola neighborhood, close to the central station. Thanks to the help from the guys from vlepvnet, the volunteers and the support of the neighbors, we managed to finished the two murals in only seven days.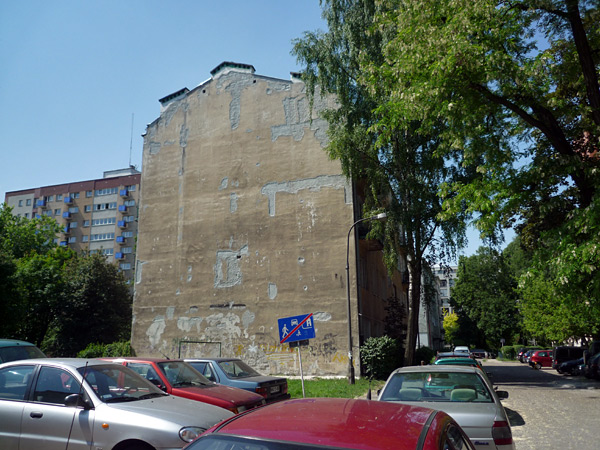 East facade, day 0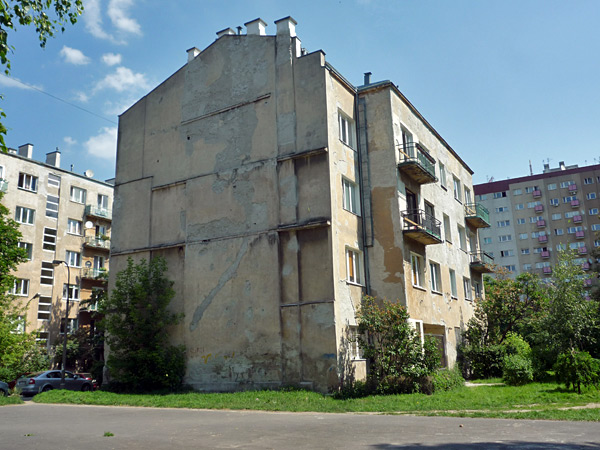 West facade, day 0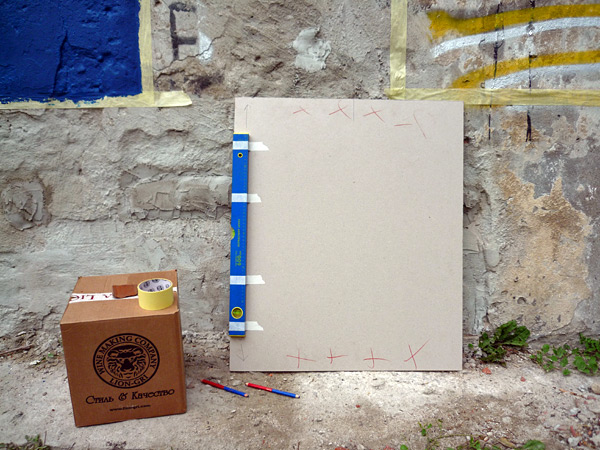 Innovation and high technology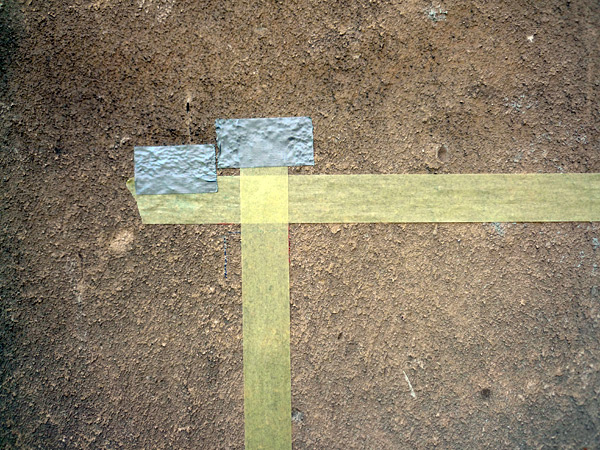 Wind proof #1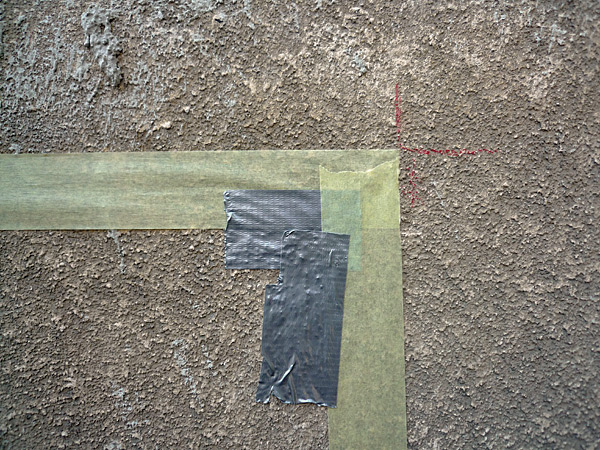 Wind proof #2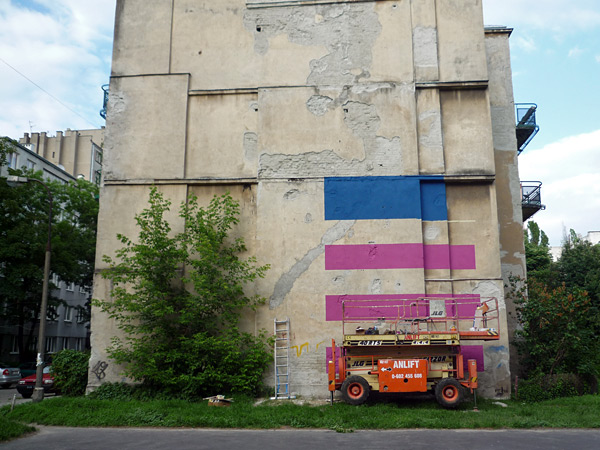 West facade at the end of the second day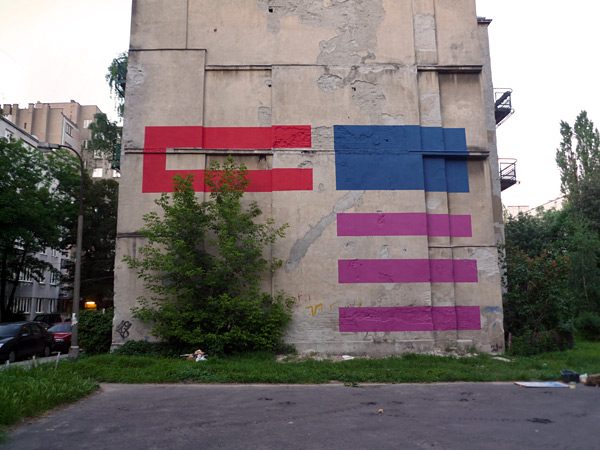 West facade on the third day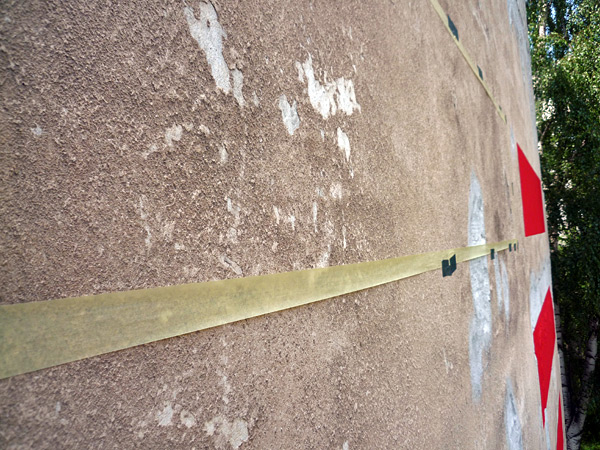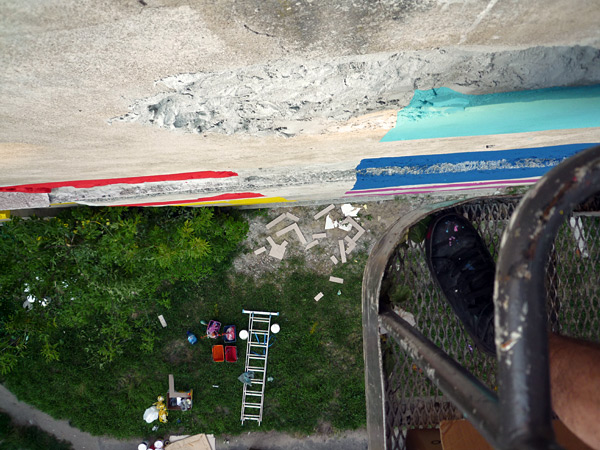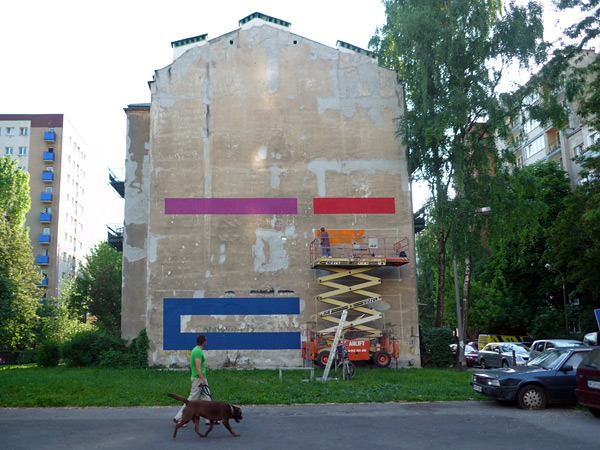 East facade on the third day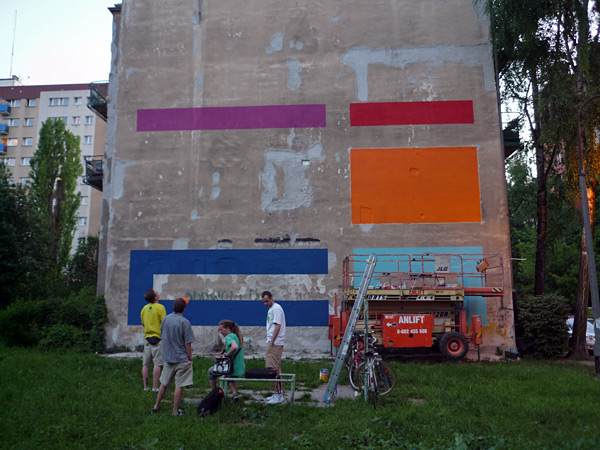 East facade at the end of the third day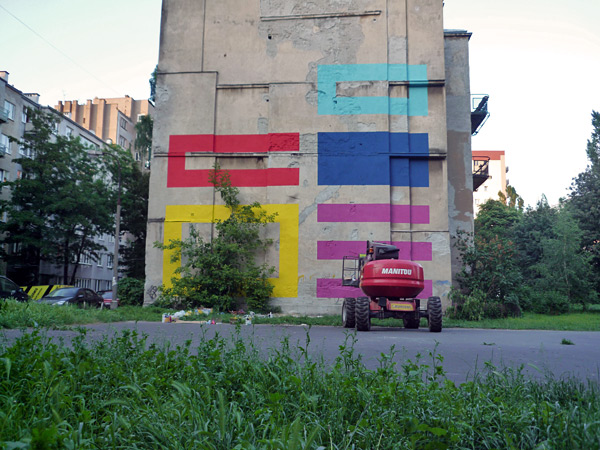 West facade on the fourth day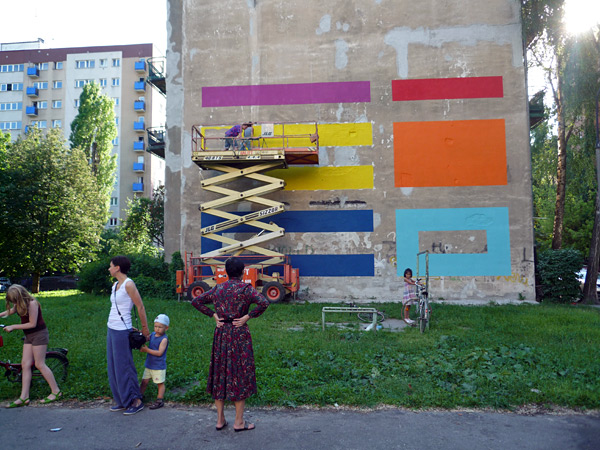 East facade on the fourth day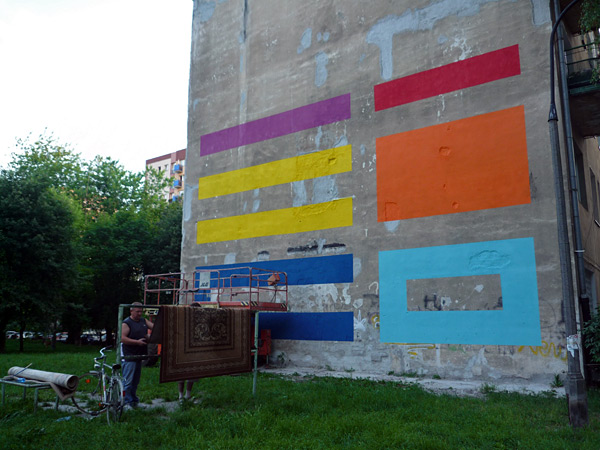 East facade on the fourth day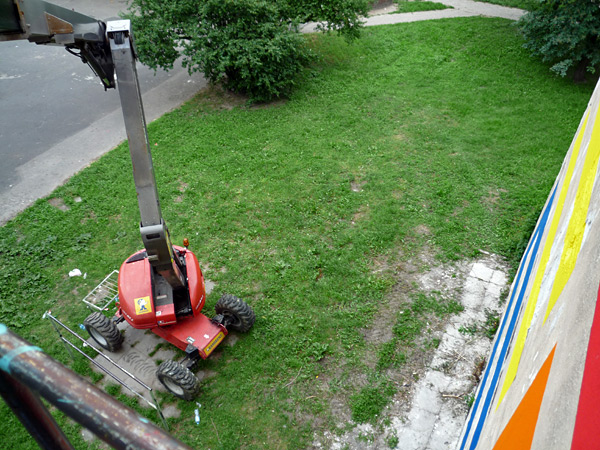 The Manitou "Maniac-Access"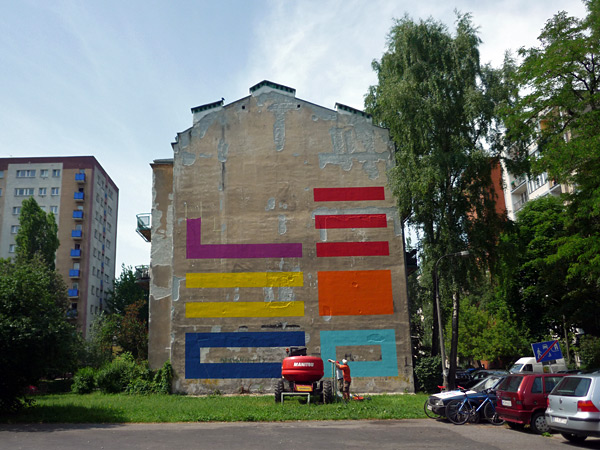 East facade on the fifth day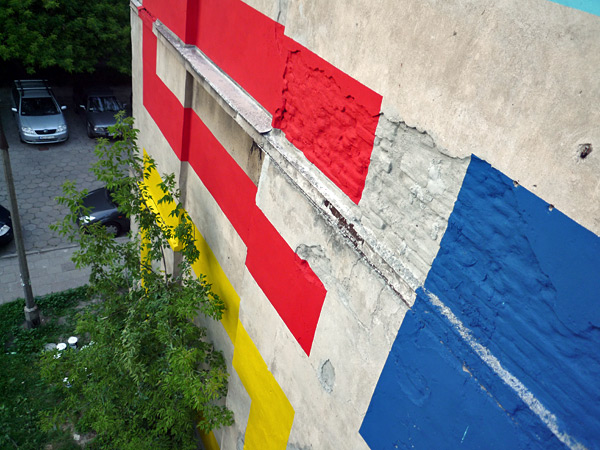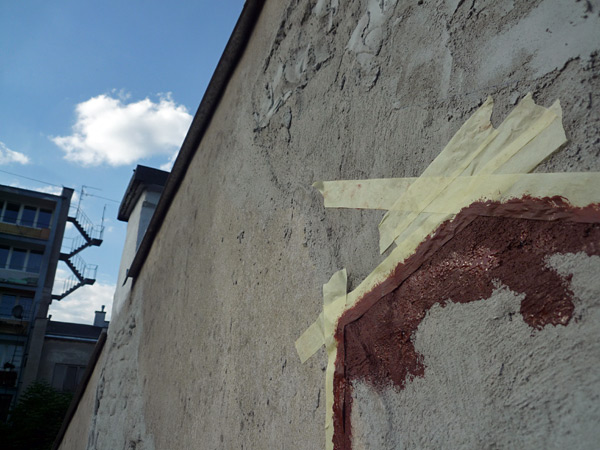 Highest point of the painting on the West facade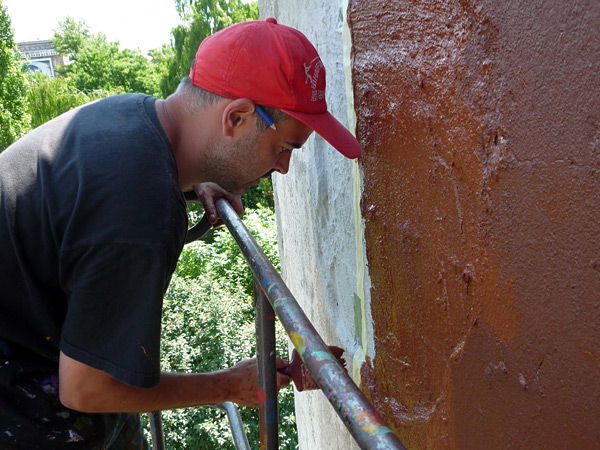 Painting the last part of the East facade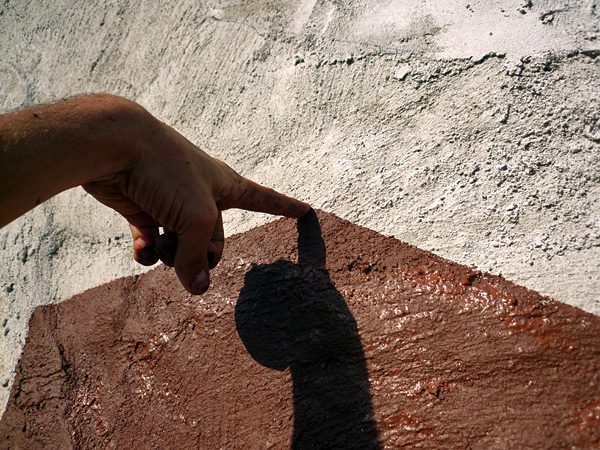 Done!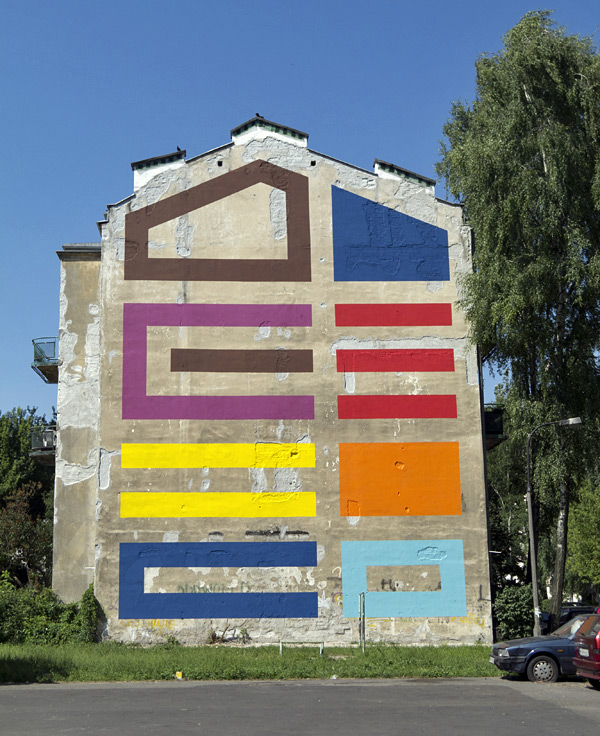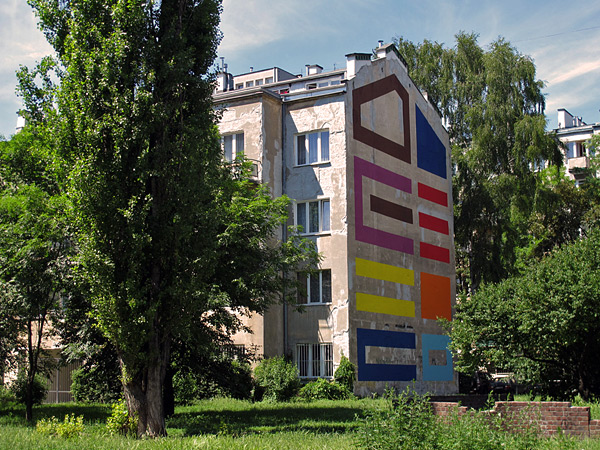 South-East view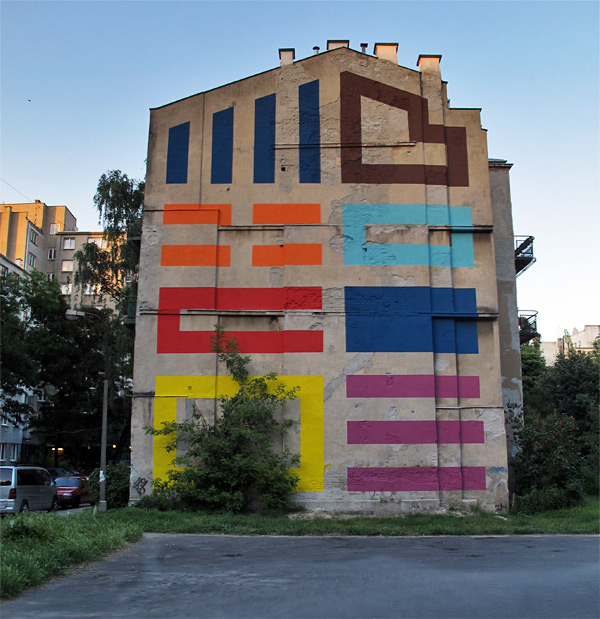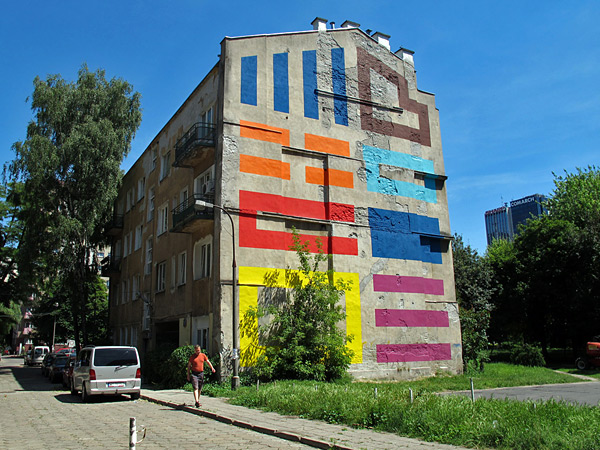 North-West view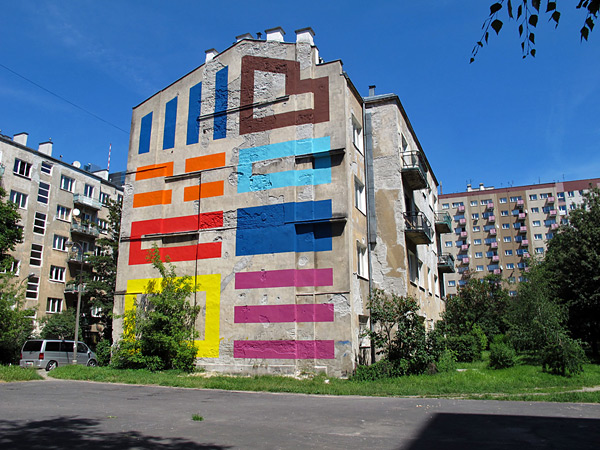 South-West view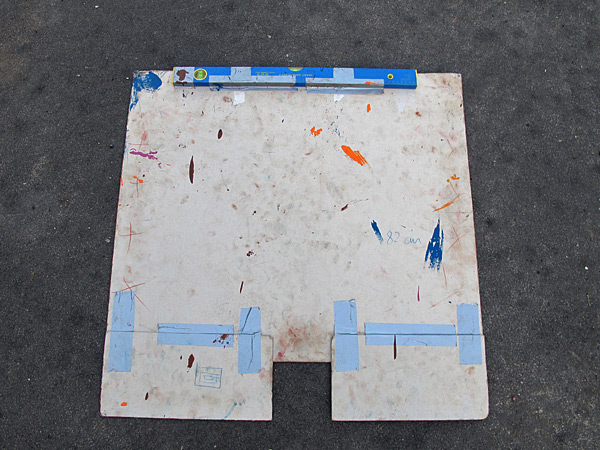 The "best tool ever" after one week of intense use
As I was working more than 10 hours a day everyday during the week, I developed a very special relation with the neighbors who, as you can see in the pictures below, took very good care of me…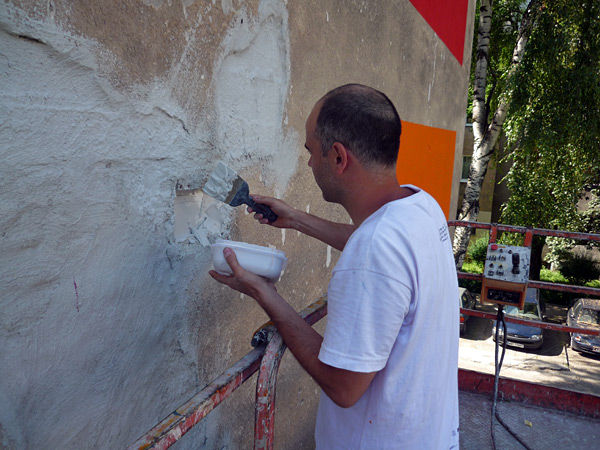 I was happy to do a little bit of construction work for a neighbor...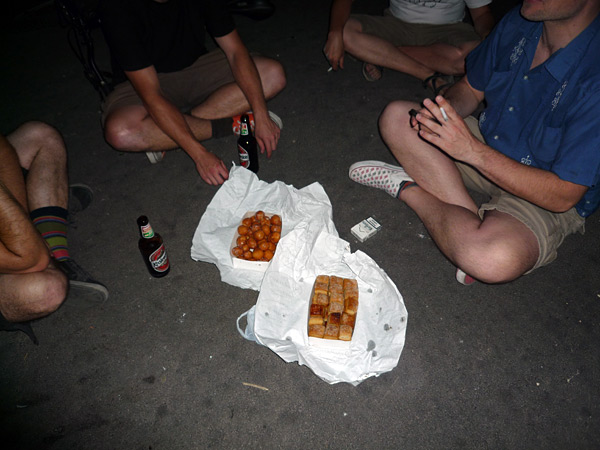 ... and in the evening he brought us some cakes!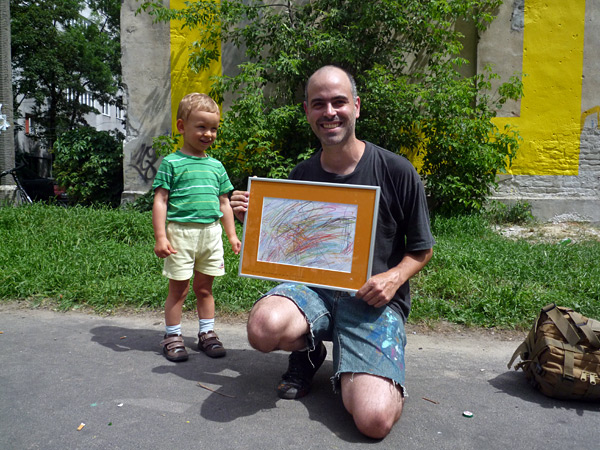 Antoni made a drawing for me. He said to Marta, his mother, that it represented the wall. They dedicated it to me and framed it.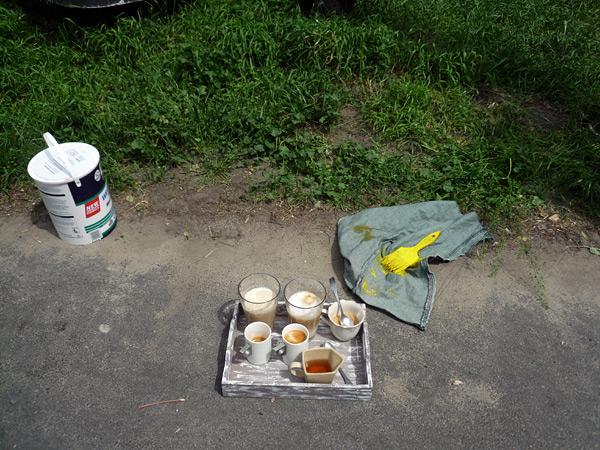 Marta's delicious coffee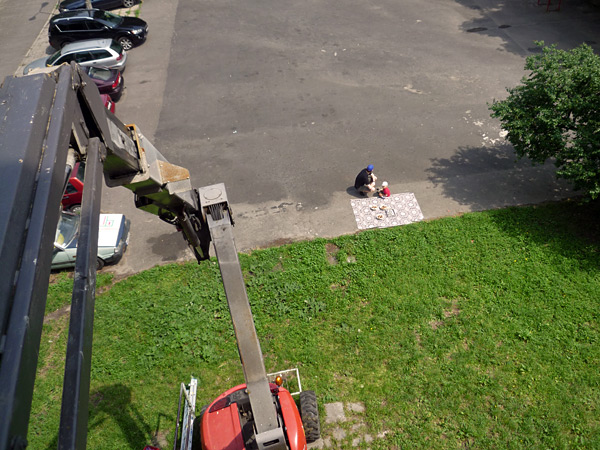 Antoni and Maciek bringing us some picnic!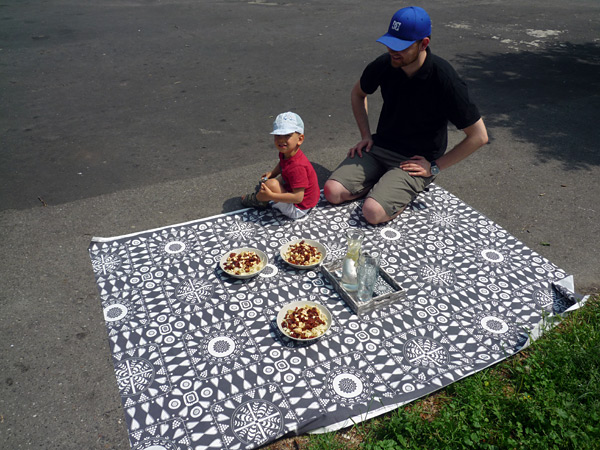 Fresh pasta and lemonade!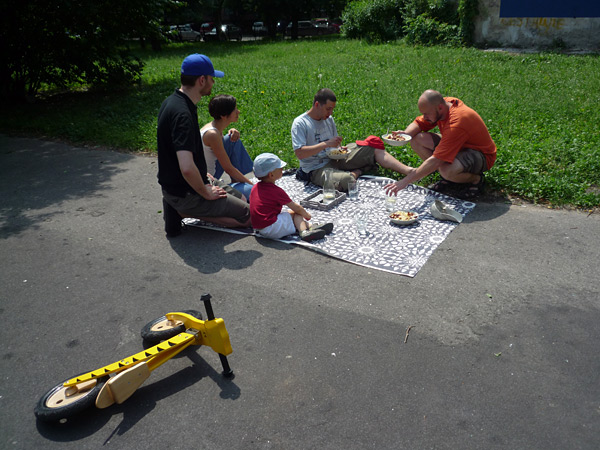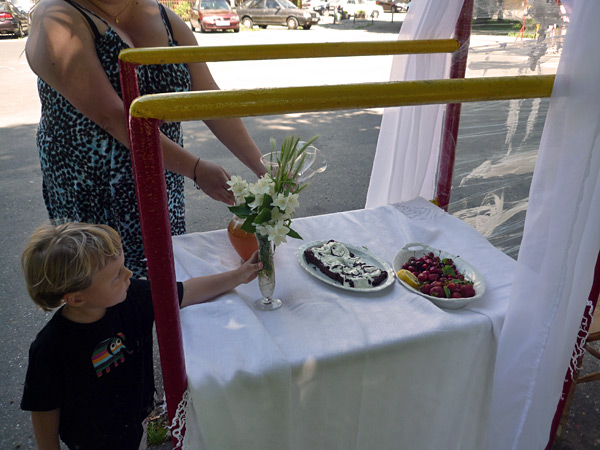 One morning, Chris and Joanna prepared a very special breakfast for me. She told me that as I was always working outside in front of everybody, she wanted to give me a moment of privacy.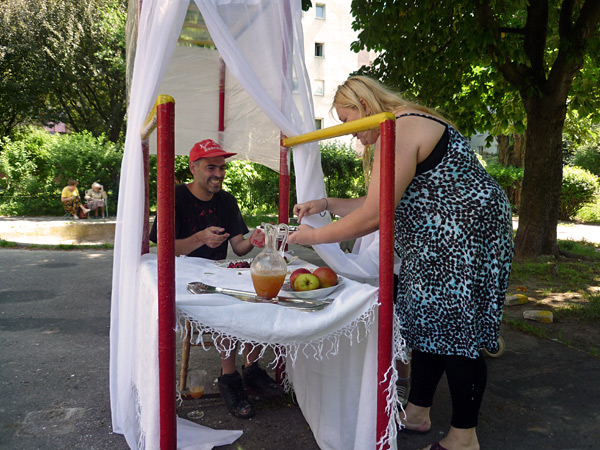 Incredible!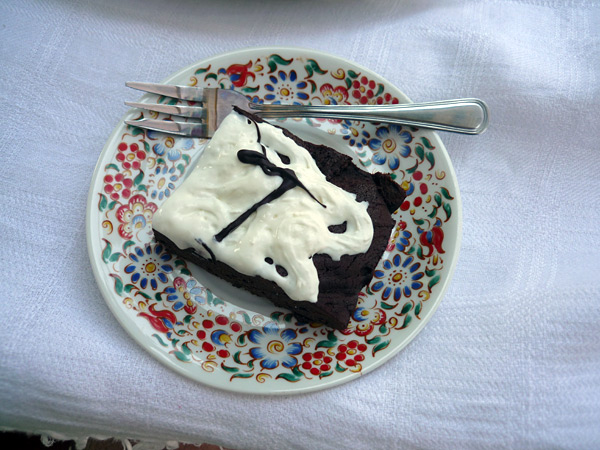 Brownie with a "T" for Tono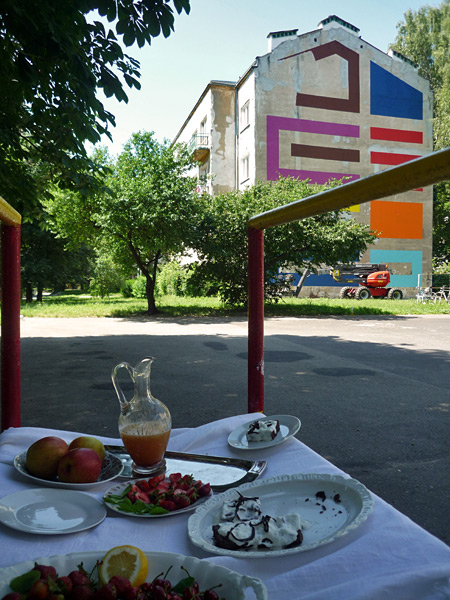 !!!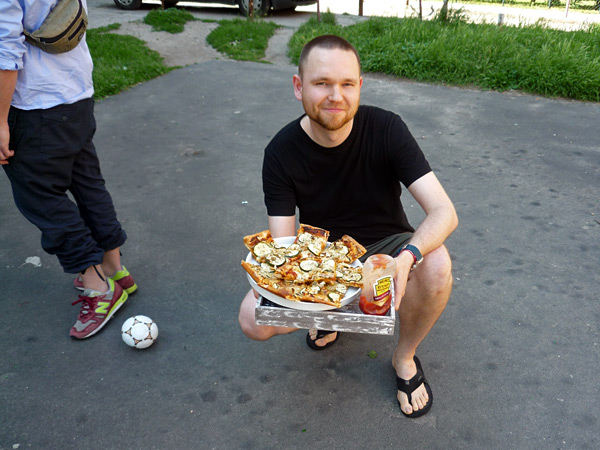 Maciek, Marta's husband, and his incredibly delicious pizzas!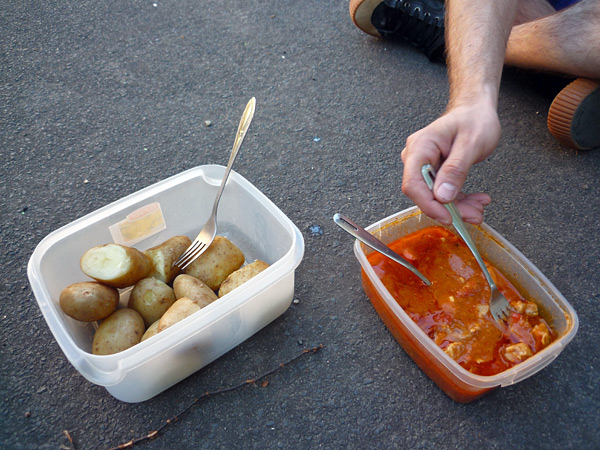 Kamien's goulash
26 meters down, picnic is arriving!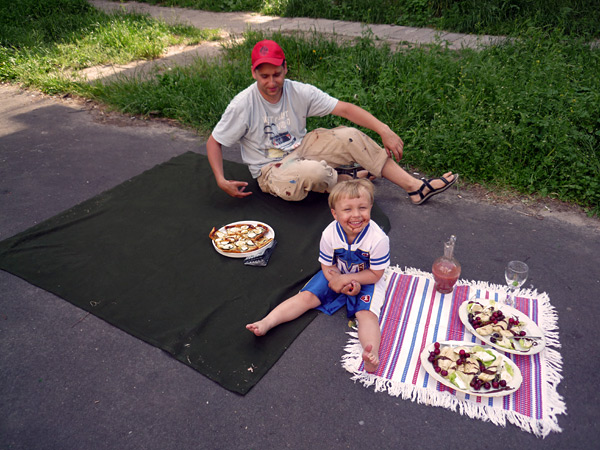 Maciek prepared the pizza and Joanna the dessert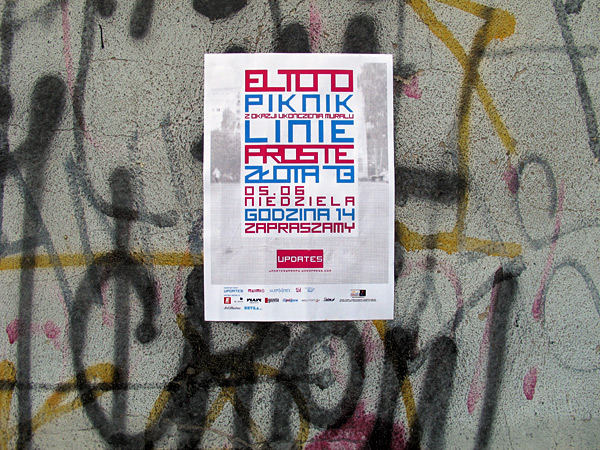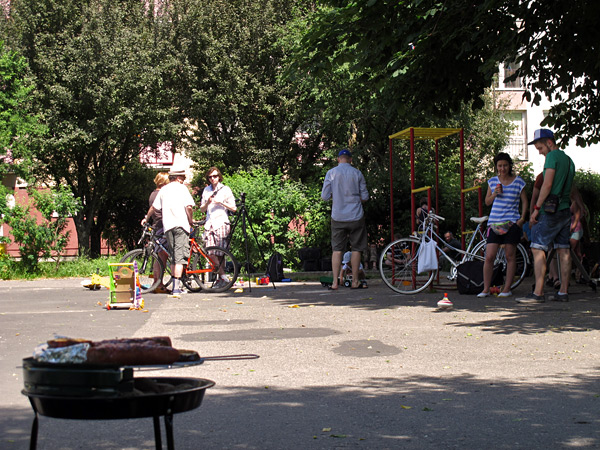 The last day, inaugural picnic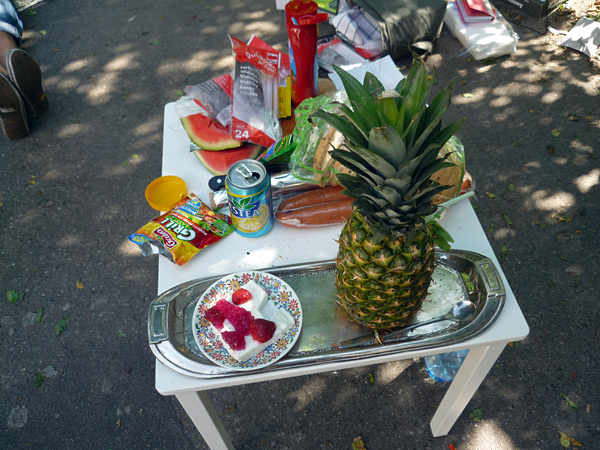 Tropical cocktail that Joanna prepared for me!!!
I would like to thank all the guys from Vlepvnet, the neighbors (particulary Antoni, Marta and Maciek and Joanna and Chris for taking so good care of me) and also all the volunteers who helped us painting.
Dziękuję!!!