Ongoing project
November 2013 – today
The Promenades Project is about walking, observation and spontaneity. It's about wandering in the city with no pressure, no time limit, no goal apart from walking and enjoying it. It's about walking with total freedom of time and space to be able to do all that things that you always want to do but you don't because you have no time. It's about moving crosscurrent in the city with time for contemplation to be able to observe details that most people don't notice.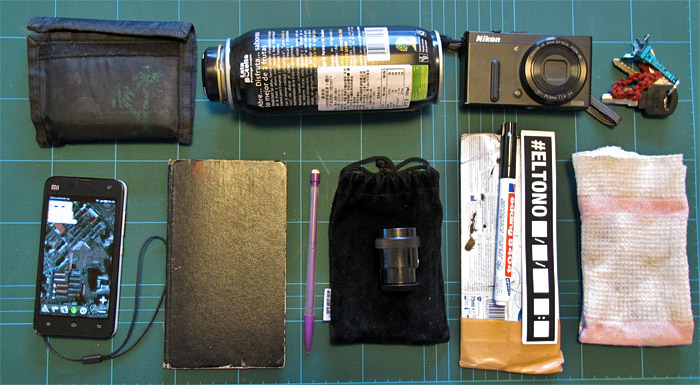 Rules
Rule #1: Walk and, if possible, create something on the way.
Rule #2: Only use material found during the walk – the only material I allow myself to bring is for
documentation (notebook, phone, camera) and a bag.
Rule #3: Only execute ideas created during the walk – or a predecessor walk.
Rule #4: Enjoy the walk.
This journal is a straight chronological transcription of what happened during each walk.