Mural painting project for ROJO®out
Av. Pres. Juscelino Kubitschek – Marginal Pinheiros, Sao Paulo, Brazil
August 28th, 29th and 30th 2009
Project in collaboration with Nuria Mora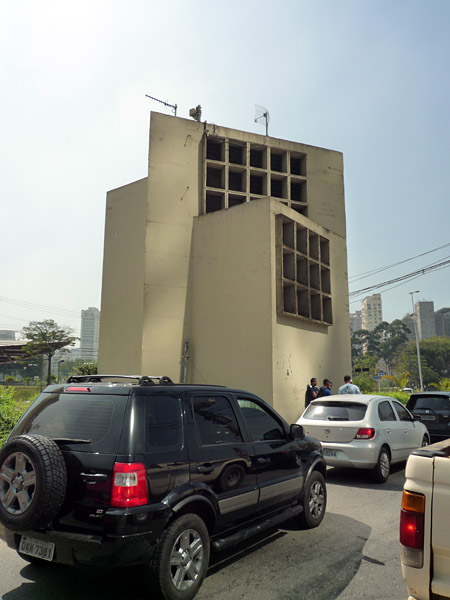 One of the building we had to paint, they were ventilation towers build over a road tunnel.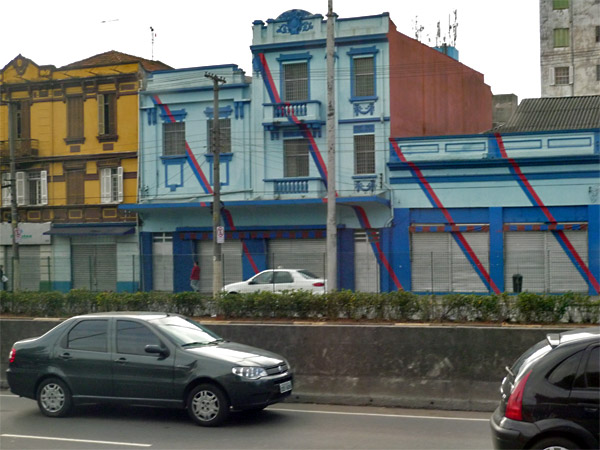 On the road, inspiring... (I always try to take that picture from the bus wen I arrive in Sao Paulo, that one is not too bad...)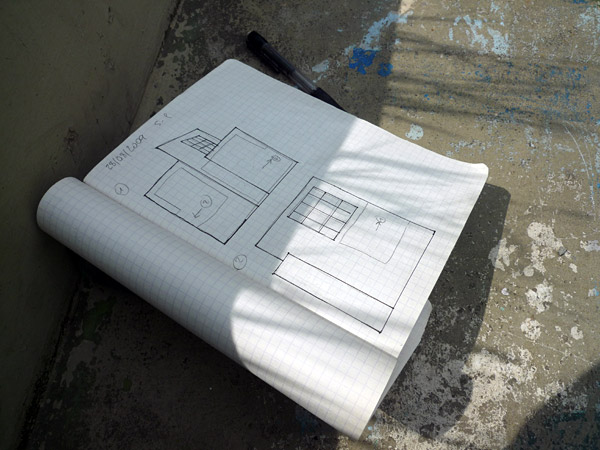 Composition sketches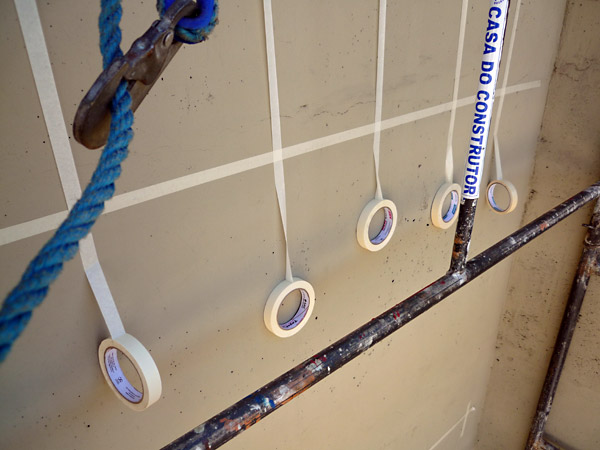 Comando fita crepe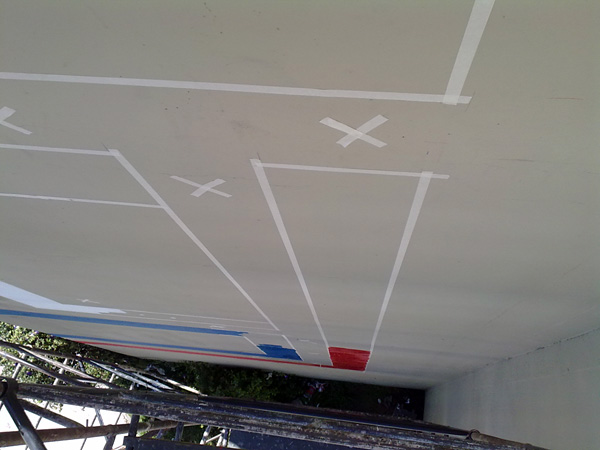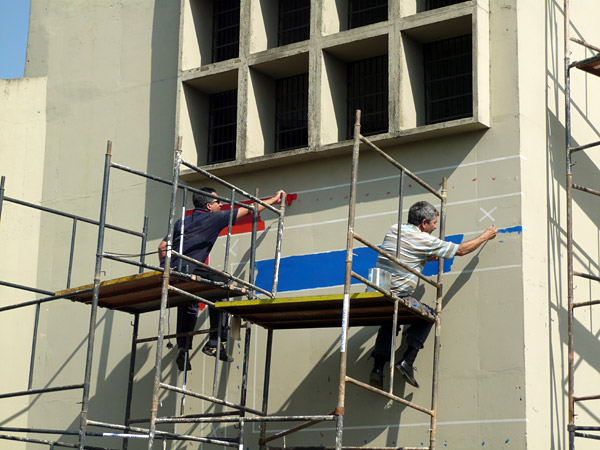 Lorenzo and Renato!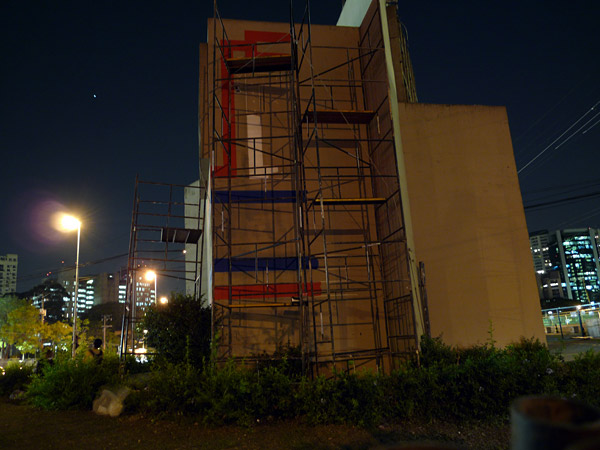 6h30 pm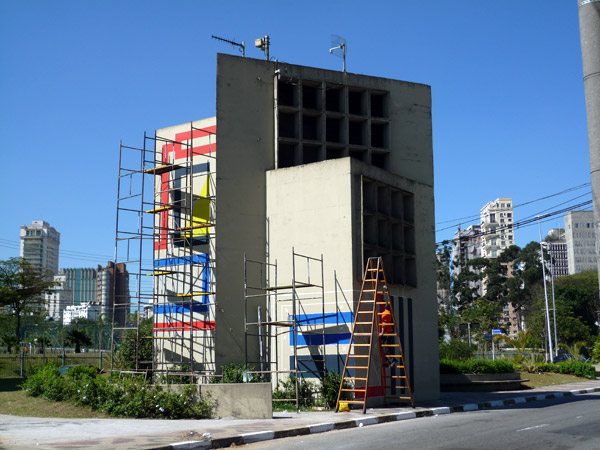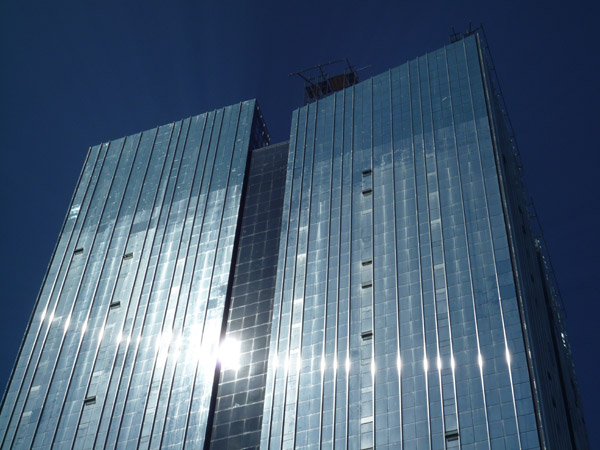 The mirror building, giving you retro-light all day to be sure you get tanned on every faces!!!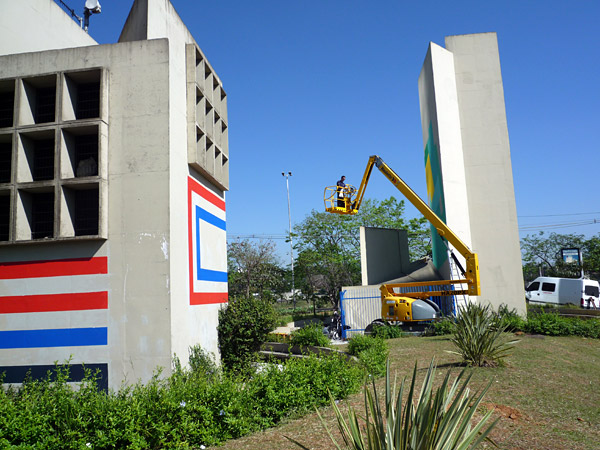 Nuria was painting on the other tower 20 m from mine and way more higher!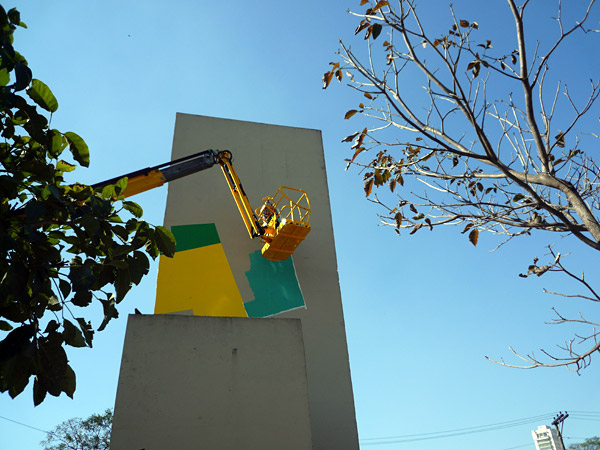 She did most of the work with the help of the crane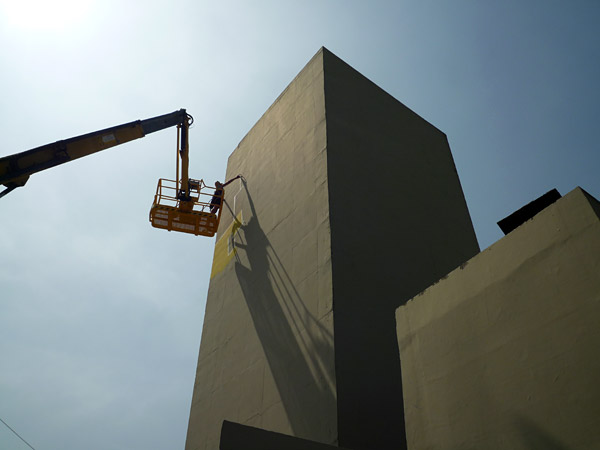 And with the help of Lorenzo!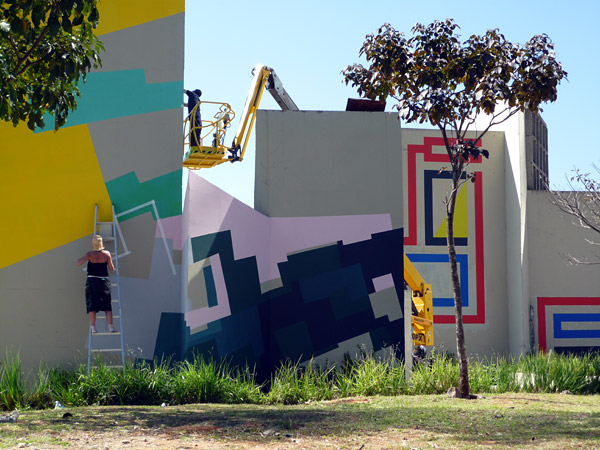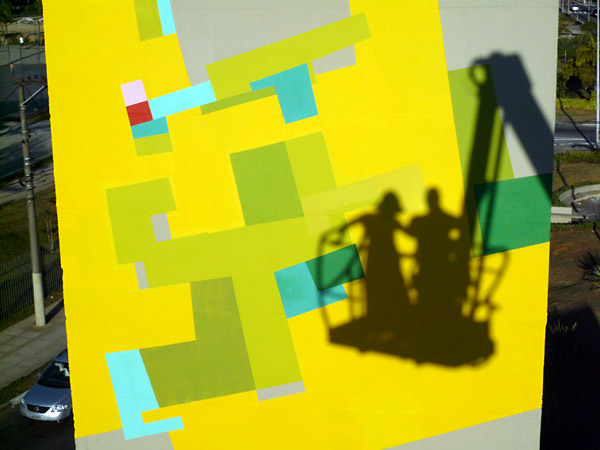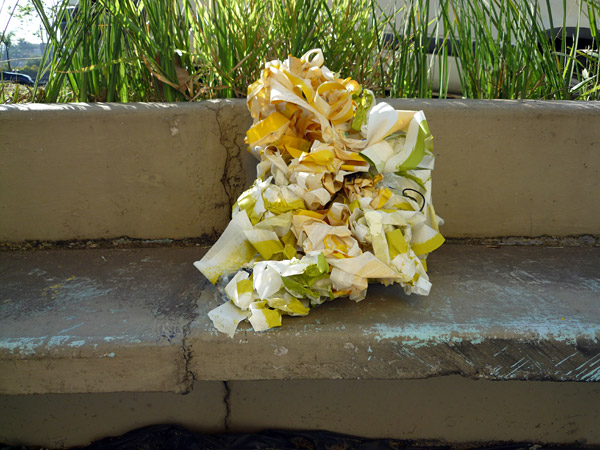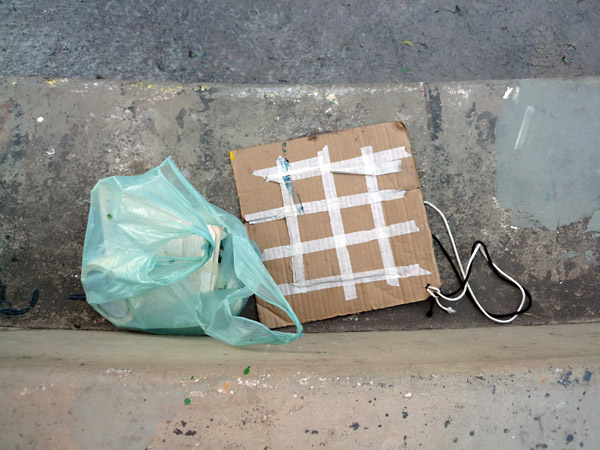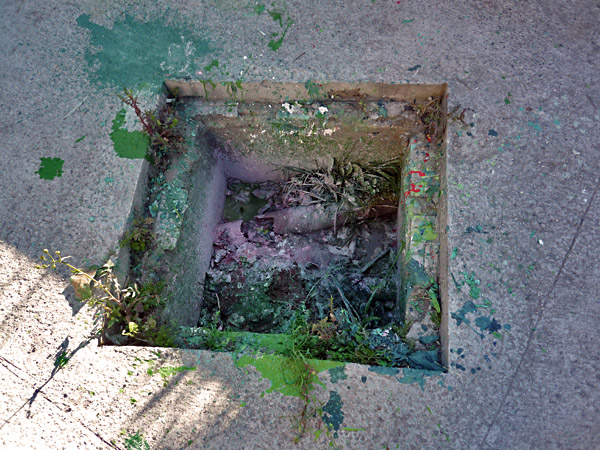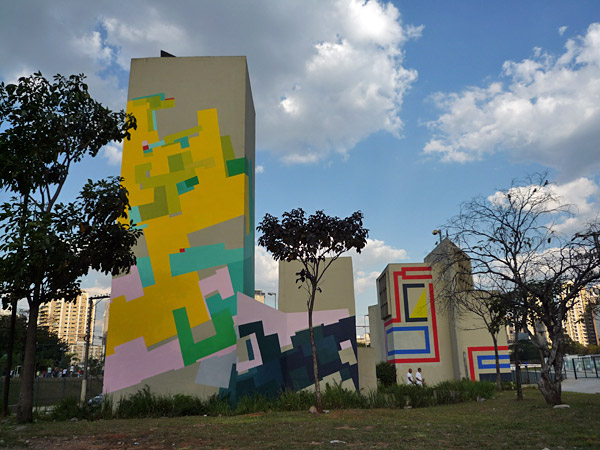 The result after three days of hard work under the sun! - West view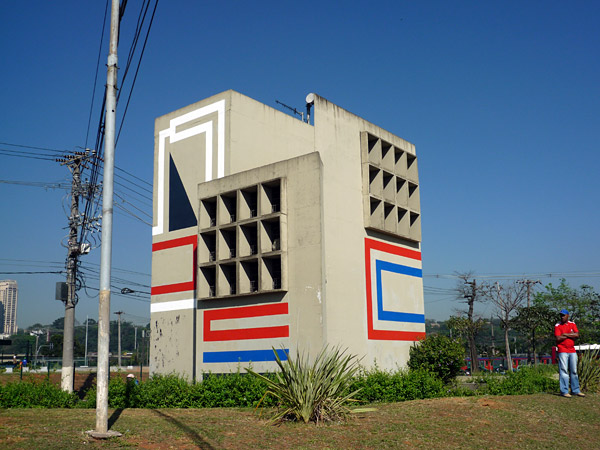 Eltono - North-East view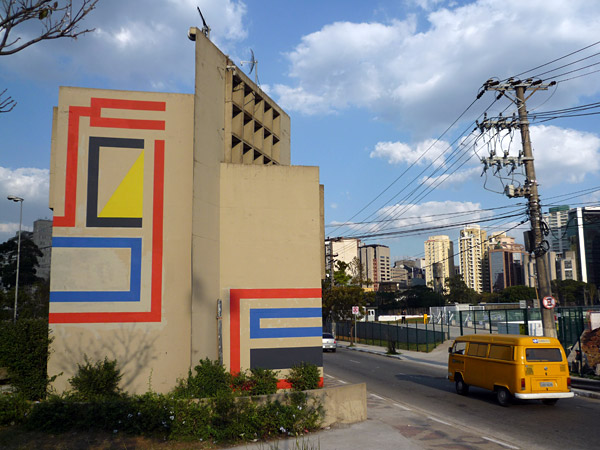 Eltono - West view
Nuria's building - South view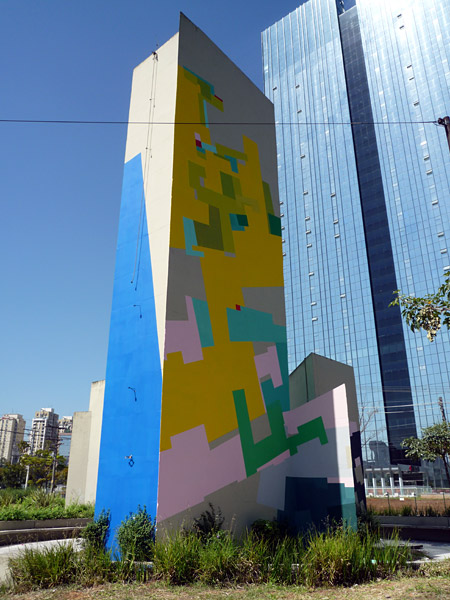 Nuria - North-East view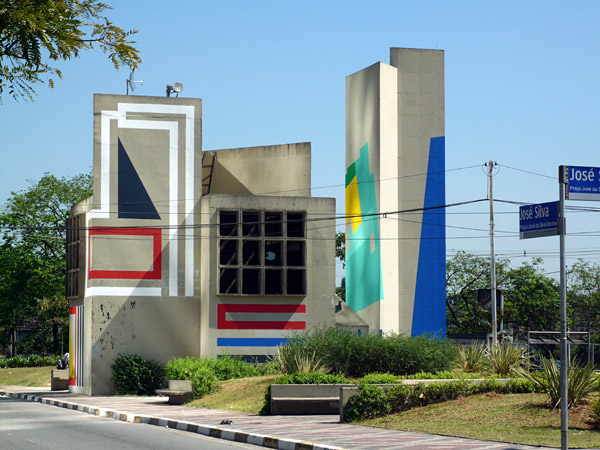 East view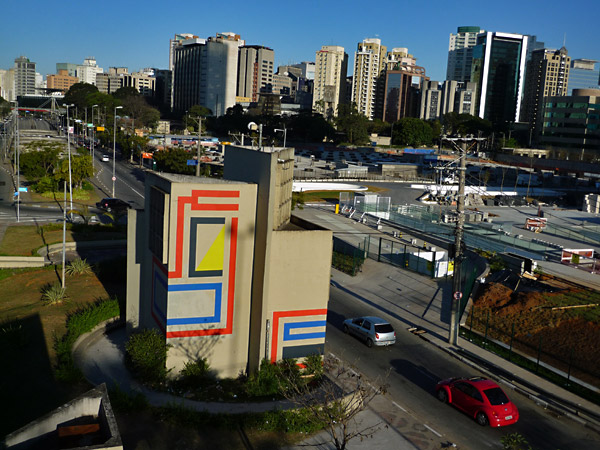 Eltono's building from Nuria's crane! - West view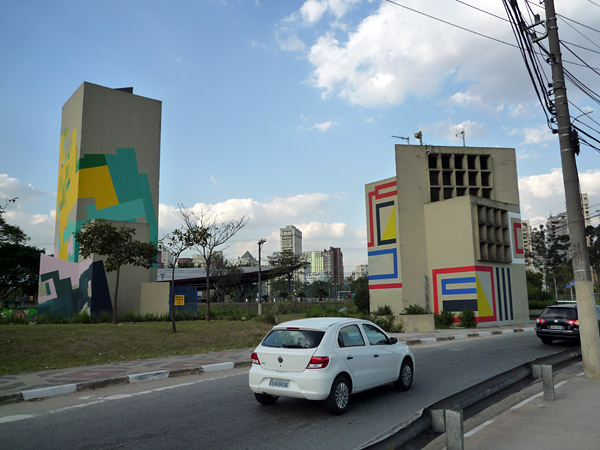 South-West view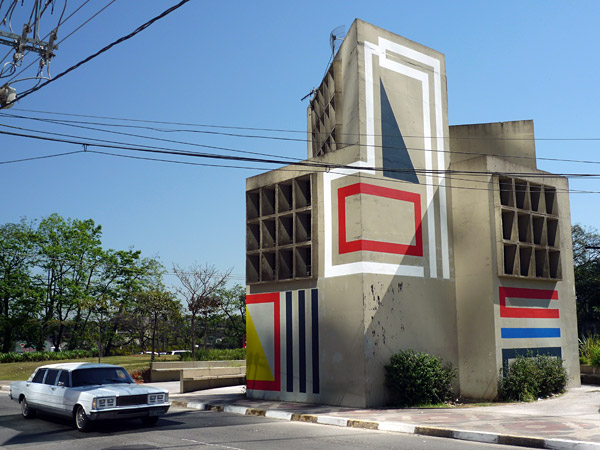 Eltono + Galaxy Limo - South-East view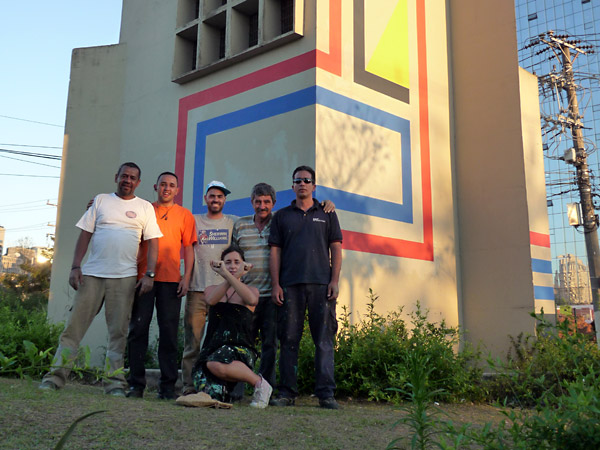 O time Fita Crepe!!!