Proyecto de pintura mural para ROJO®out
Av. Pres. Juscelino Kubitschek – Marginal Pinheiros, Sao Paulo, Brasil
28, 29 y 30 de agosto de 2009
Proyecto en colaboración con Nuria Mora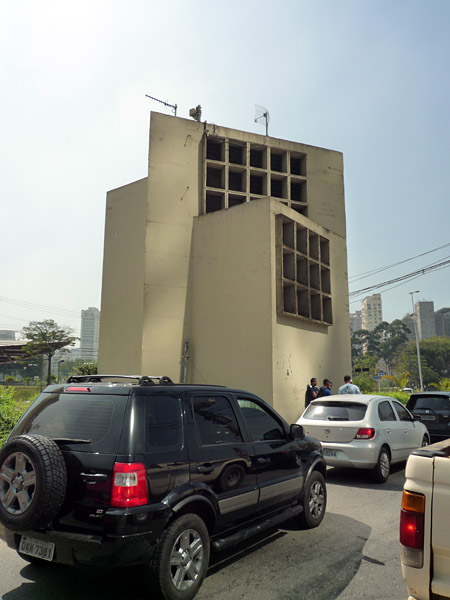 One of the building we had to paint, they were ventilation towers build over a road tunnel.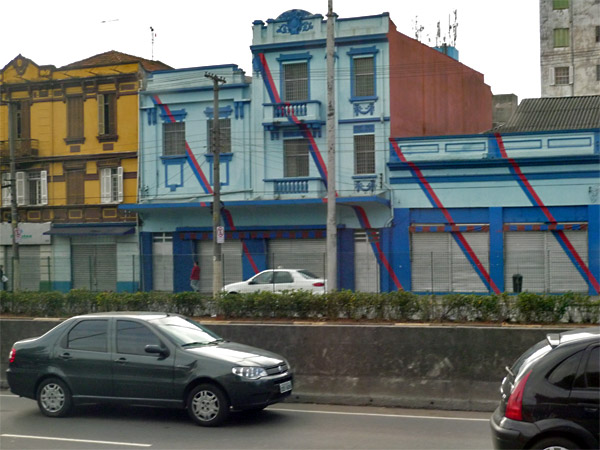 Por la carretera, muy inspirador... (siempre intento sacar esa foto desde el autobús cuando llego a Sao Paulo, esta no salio tan mal...)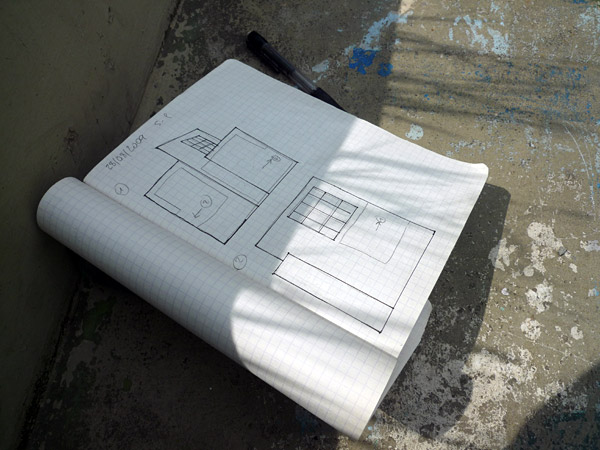 Pruebas de composición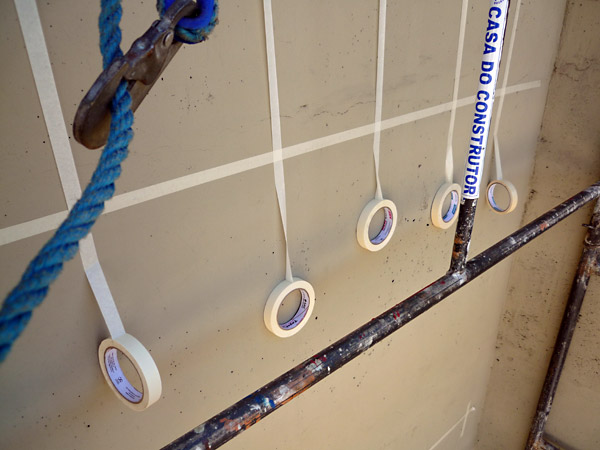 Comando fita crepe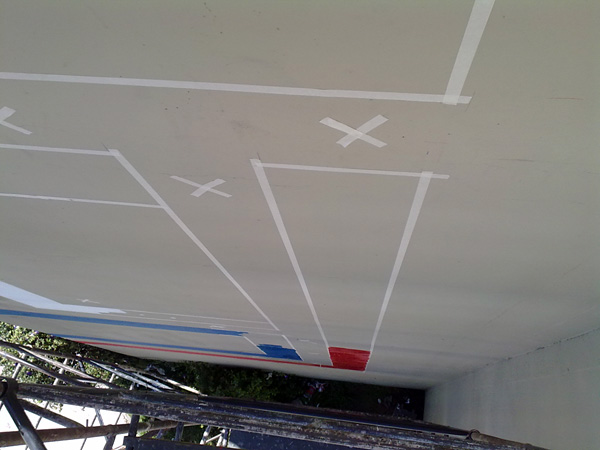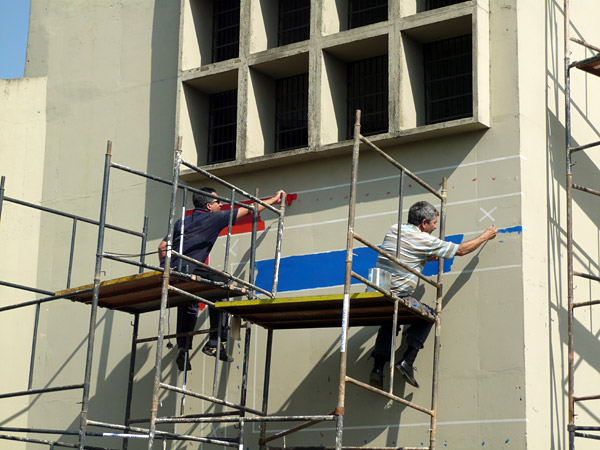 Lorenzo y Renato!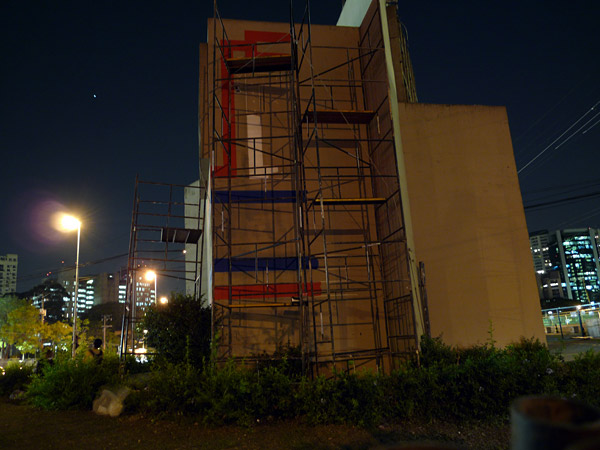 18h30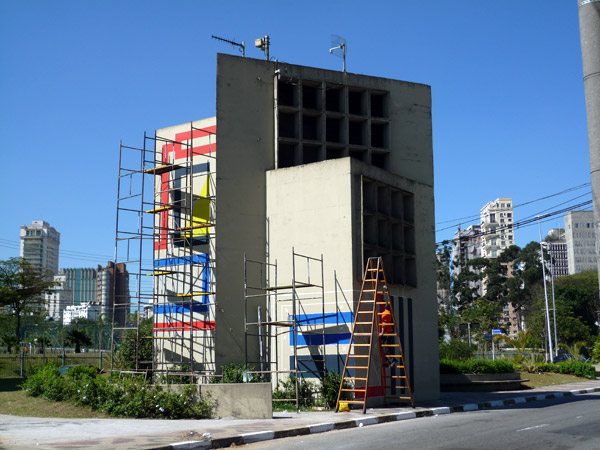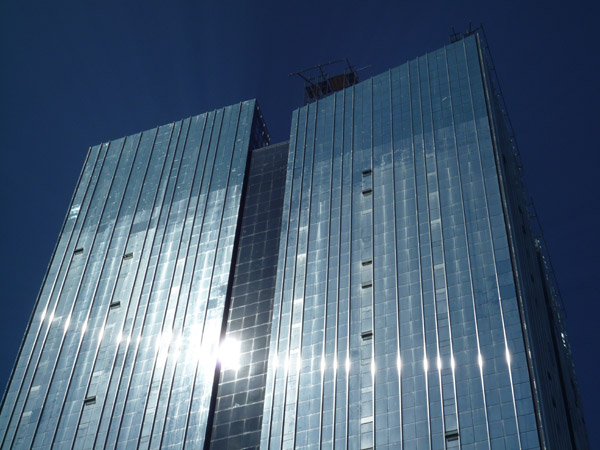 El edificio de cristal de en frente, dando retro-luz todo el día para asegurarte un bronceado integral!!!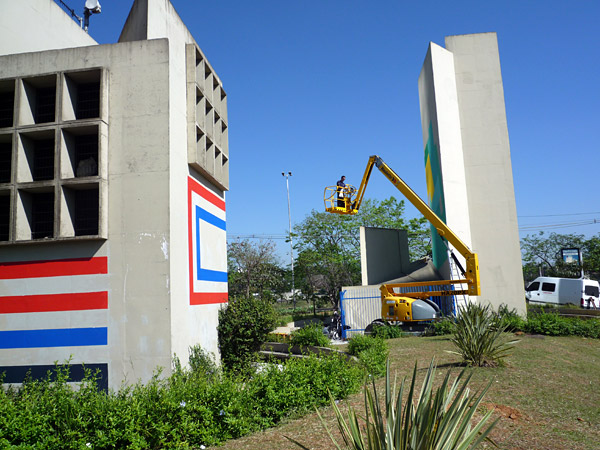 Nuria estaba pintando en la otra torre, a 20 metros de la mía y mucho más alta!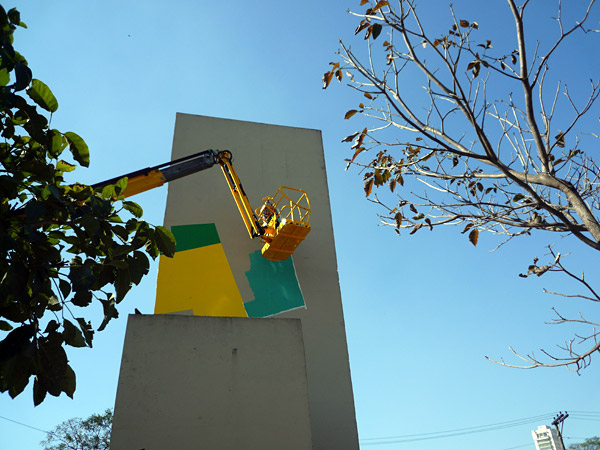 Hizo casi todo con la ayuda de la grúa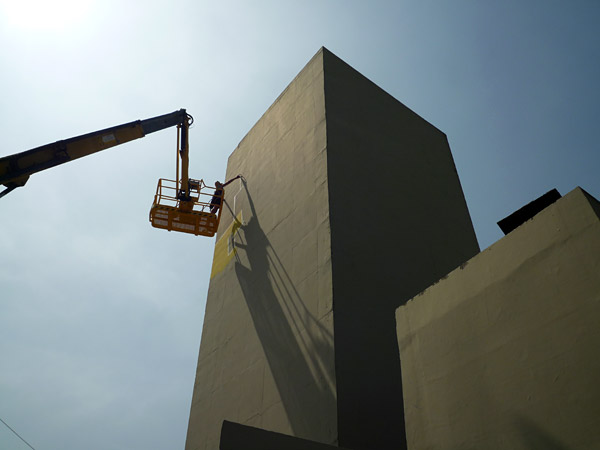 Y con la ayuda de Lorenzo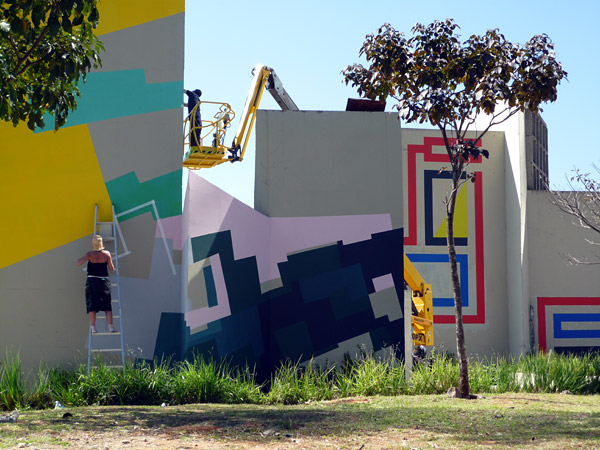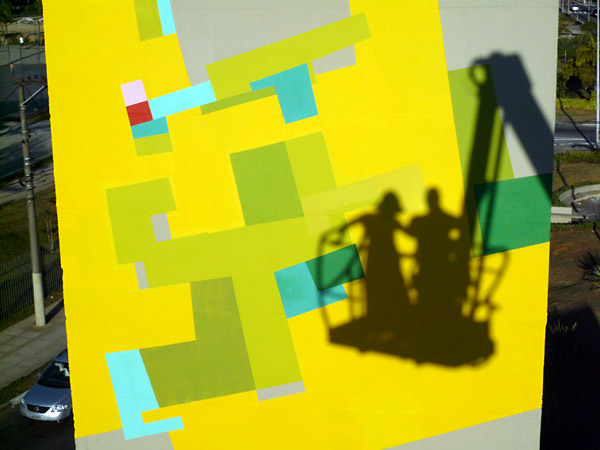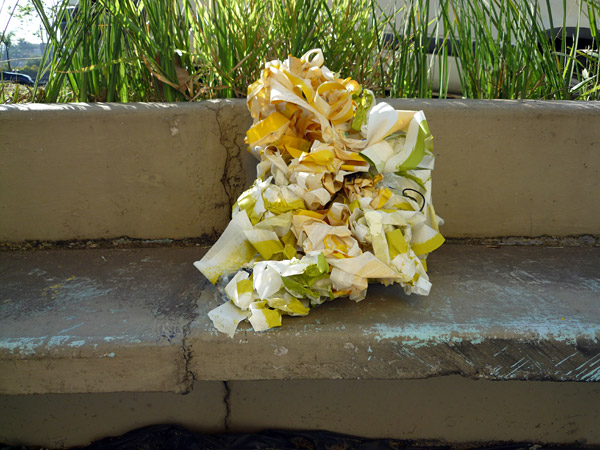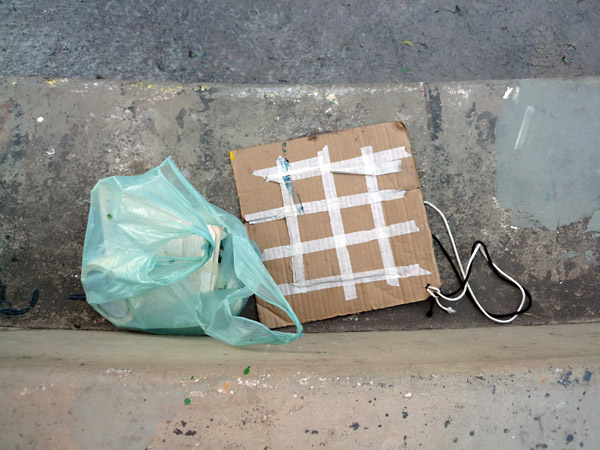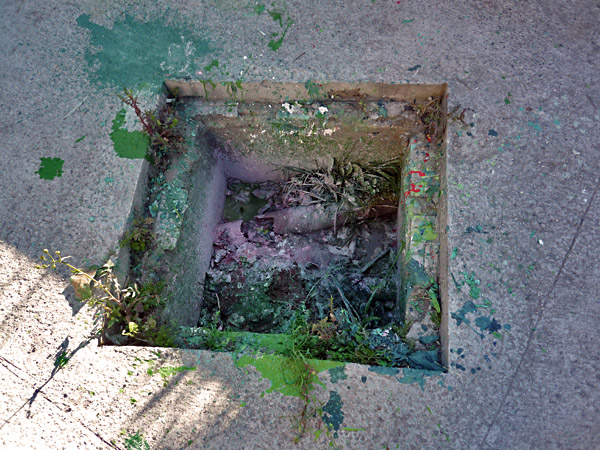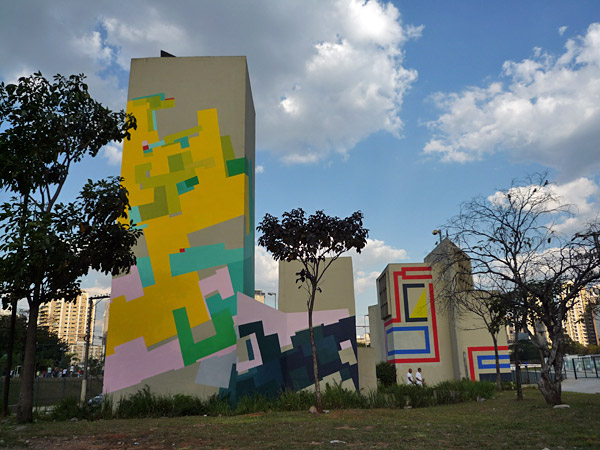 El resultado después de tres días de duro trabajo bajo el sol! - vista Oeste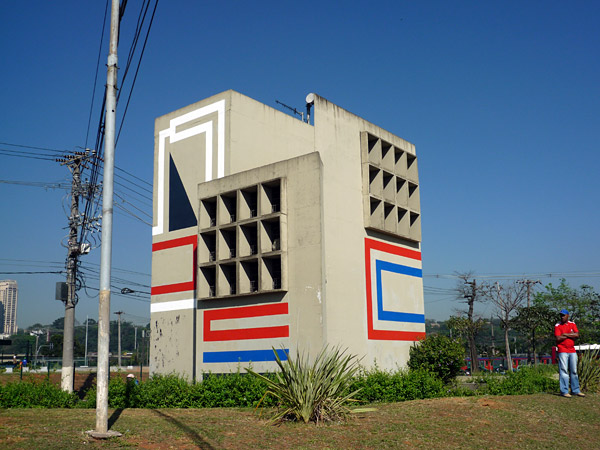 Eltono - vista Noreste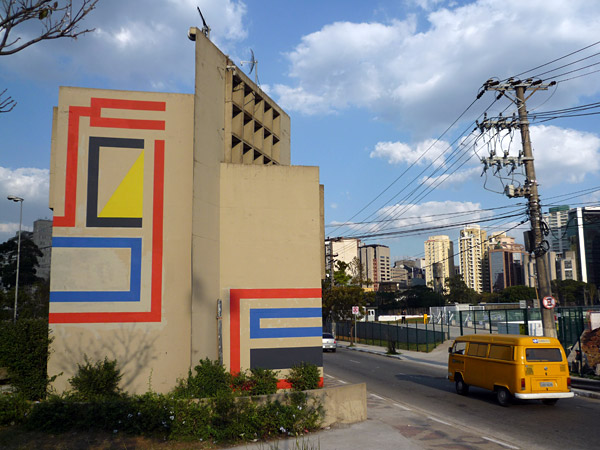 Eltono - vista Oeste
El edificio de Nuria - vista Sur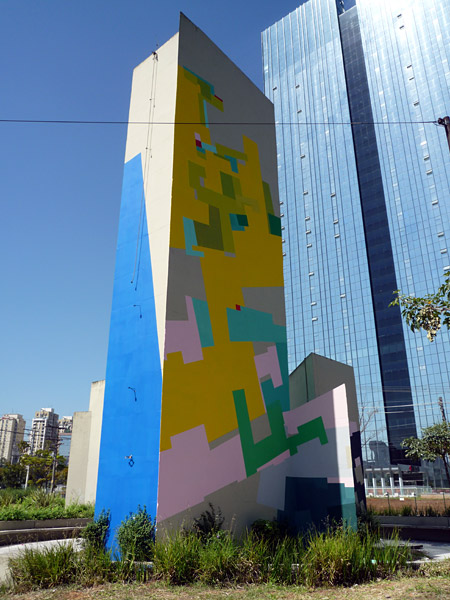 Nuria - vista Noreste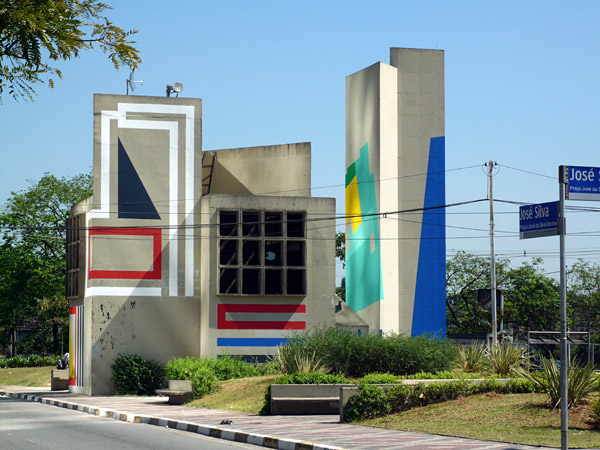 Vista Este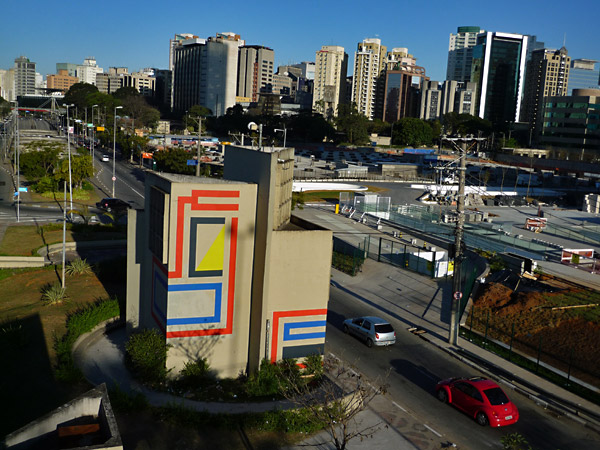 Edificio de Eltono desde la grúa de Nuria! - vista Oeste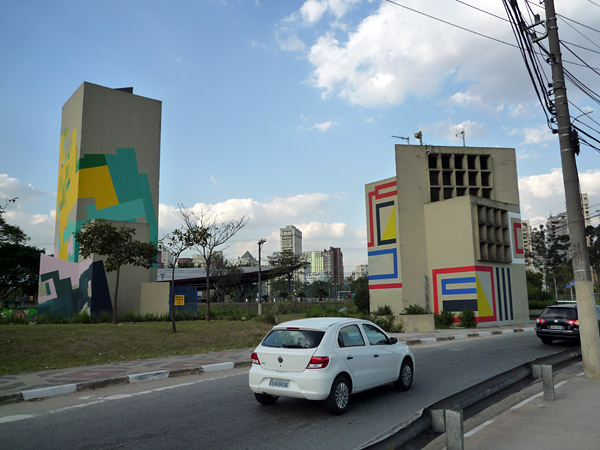 Vista Suroeste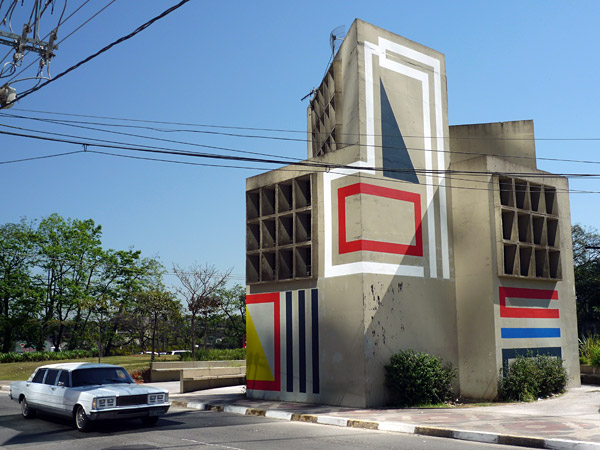 Eltono + Limo Galaxy - vista Sureste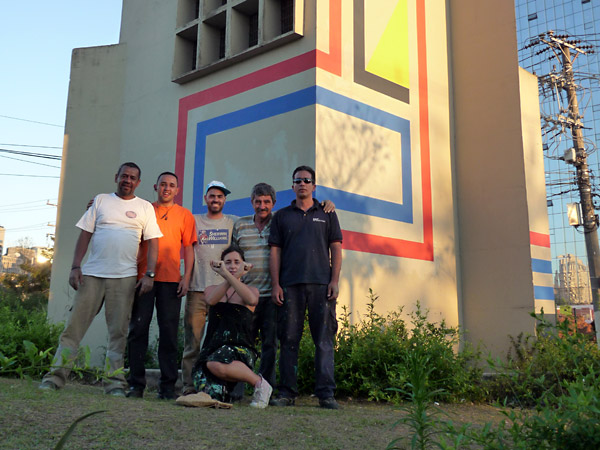 O time Fita Crepe!!!