Cripta 747
Galleria Umberto I, int. 29 Porta Palazzo, Turin, Italia
2 de febrero – 15 de marzo 2009
(Inglés)
The Cripta747 space is quite big, I was really impressed when I arrived there. I had some ideas for the show but they didn't fit in that huge place (one room on the ground floor and five in the basement). I had the idea tu use confetti ("coriandoli" in Italian) when I saw a pack in the window of a paper shop in Porta Palazzo promoted with other material for the carnival. I decided to make different experiments putting together graffiti and confetti, illegal aggression and harmless party pieces of paper. For the opening I made two interactive pieces inside the gallery. To organize the space and present the works in a proper way, I made a path with plastic fruit boxes, the gallery is situated on the square where the Porta Palazzo market happens every day and it is the biggest outdoor market in Europe. Tons of material to re-use.
No use to say that during two weeks, the guys from Cripta747 and me had a lot of fun working on this project.
I made six experiments:
(As there is a lot of documentation, it's better to click on the list below to see video and pictures of each one, then "back to top" to come back here)
1 – Biadesivo Installation
2 – Confetti Graffiti
3 – Train Tunel Mission
4 – Vitrina Action
5 – Kit Wall
6 – The BONUS Video!
Biadesivo installation: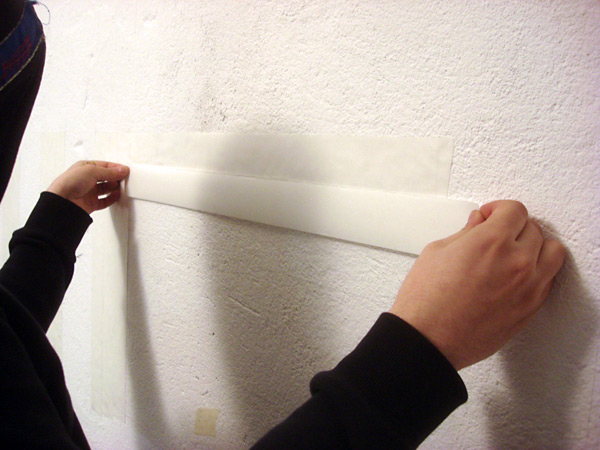 I prepared a big pattern design...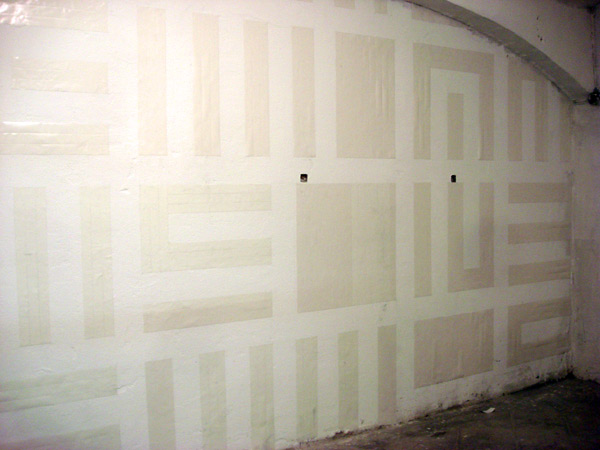 ...con cinta doble cara en una pared grande de la galería...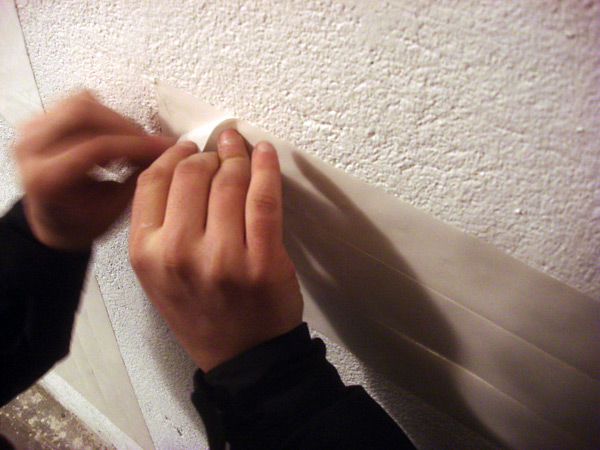 ...luego, una hora antes de la inauguración, quité la protección de la cinta...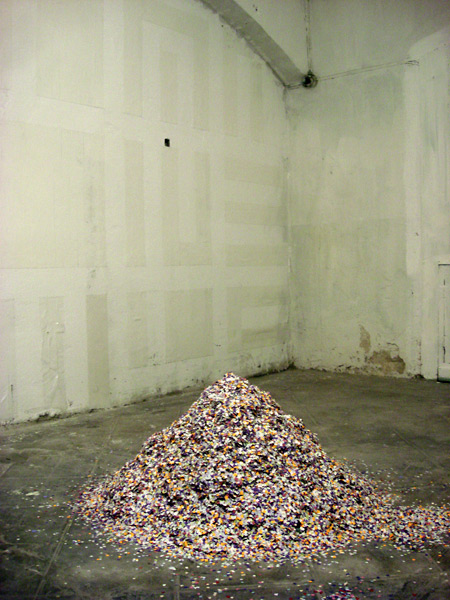 ...coloqué una montaña de confetti en el centro de la sala y esperé a ver que iba a pasar...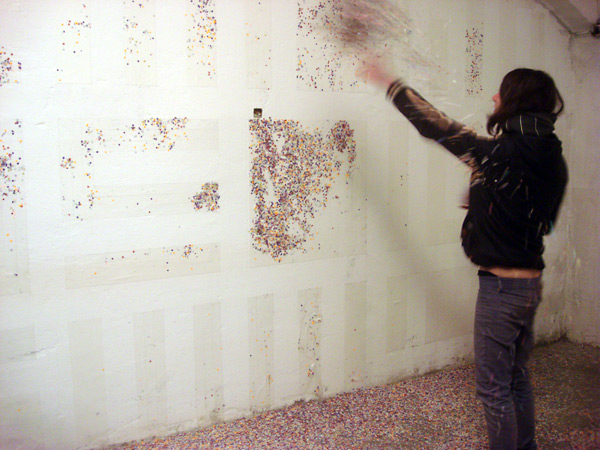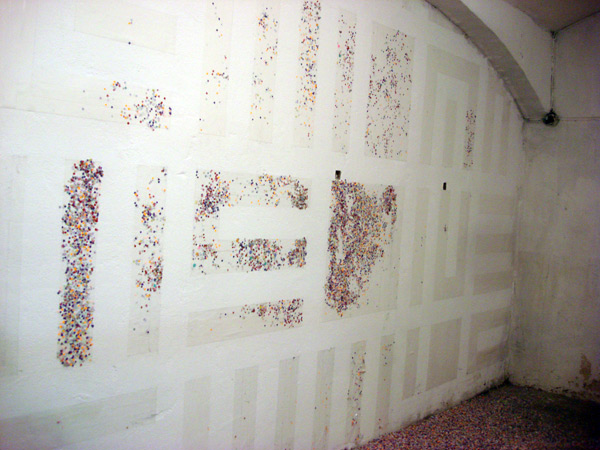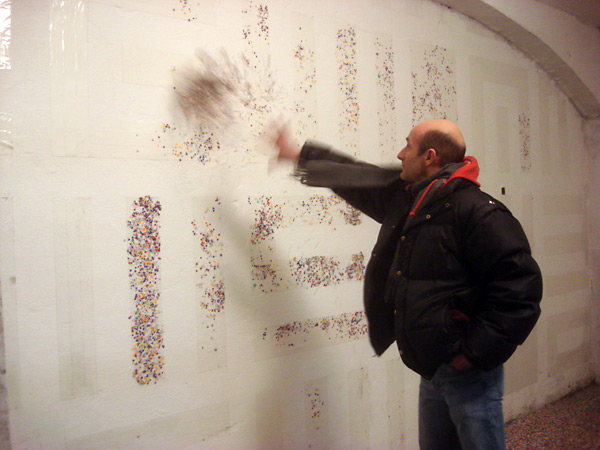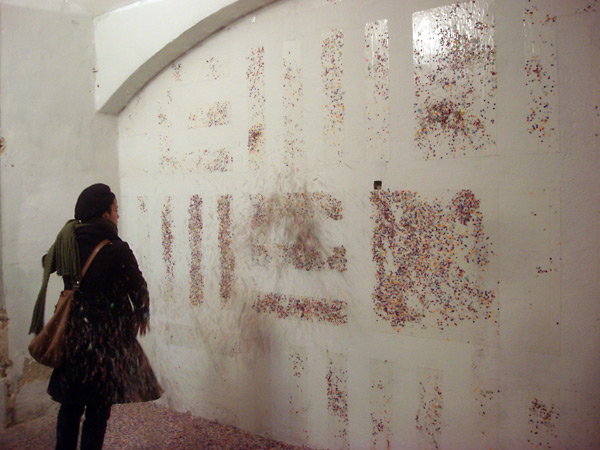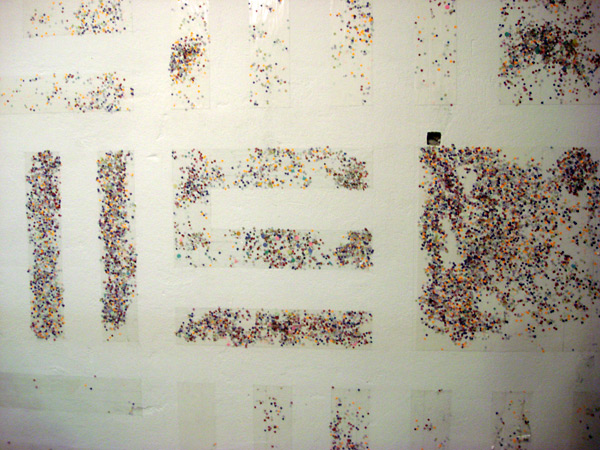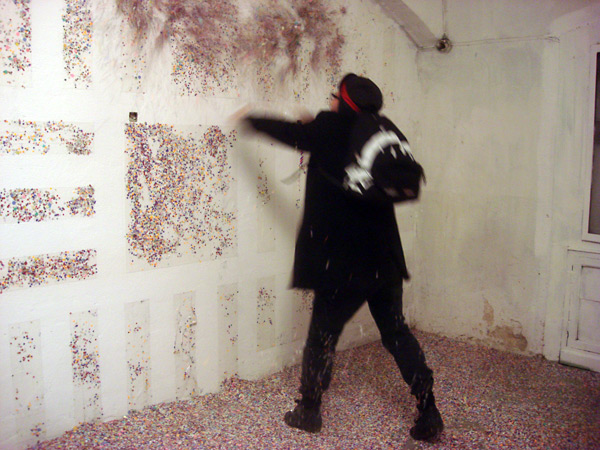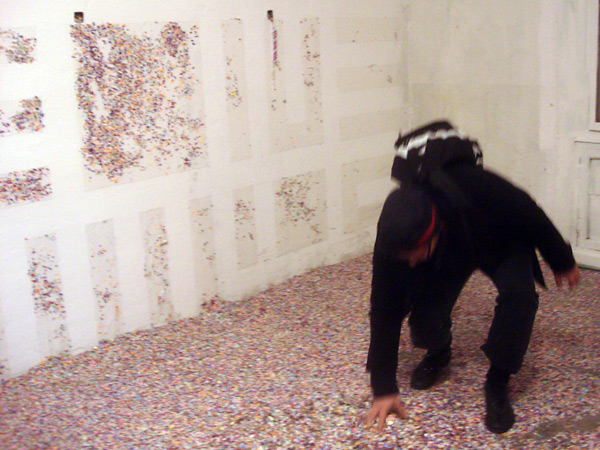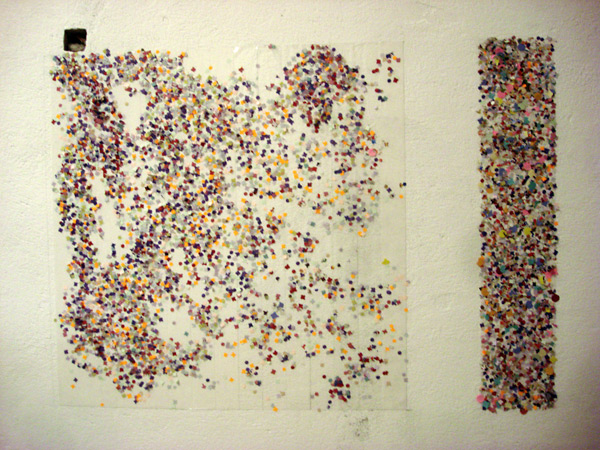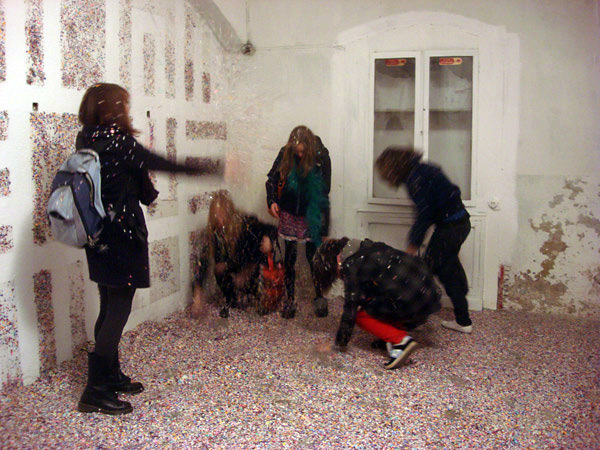 Y la inauguración se transformó en una gran fiesta y batalla campal de confetti!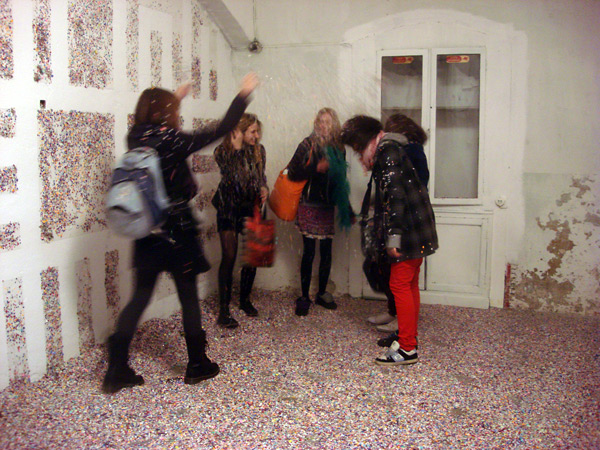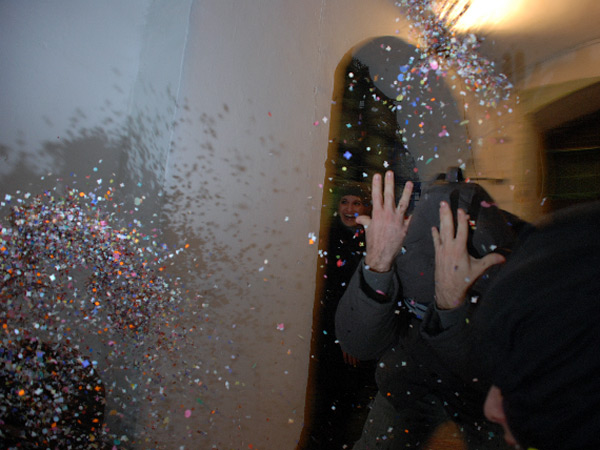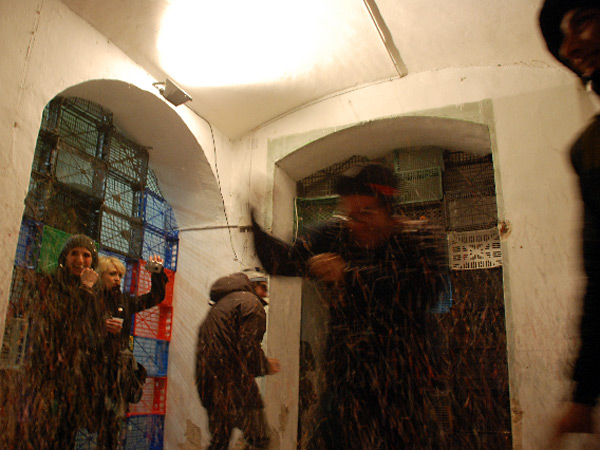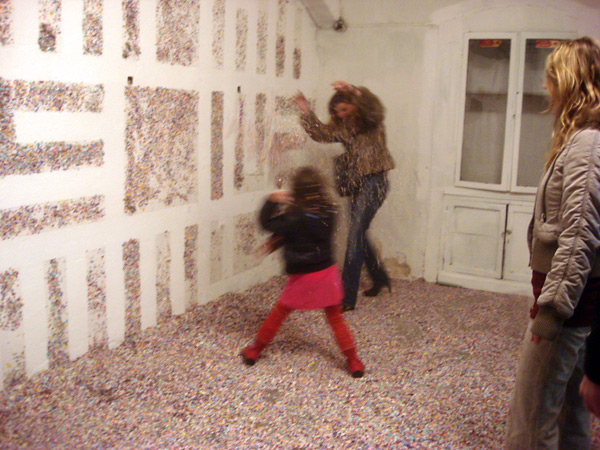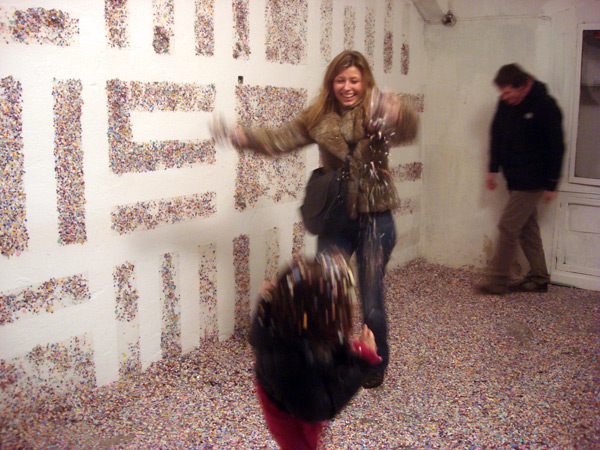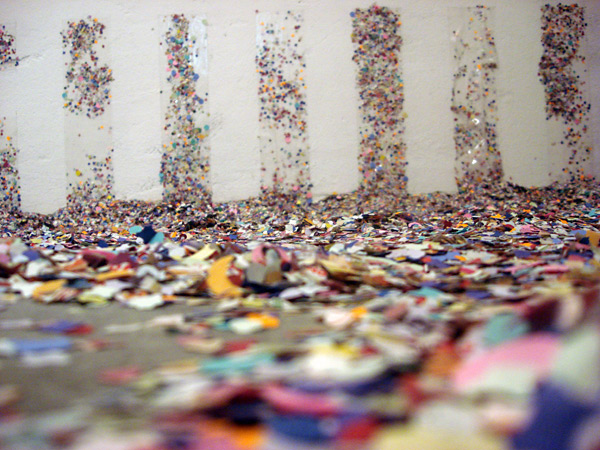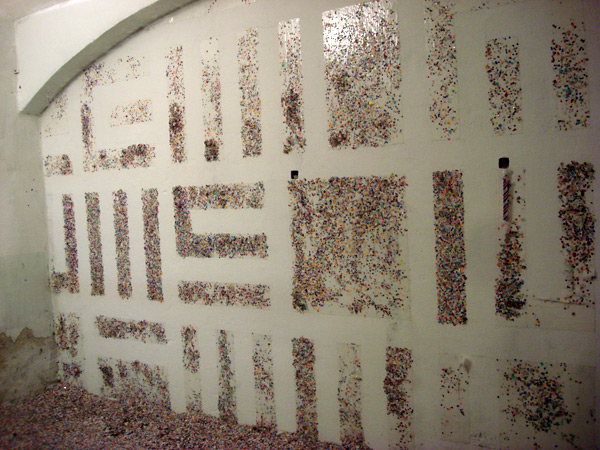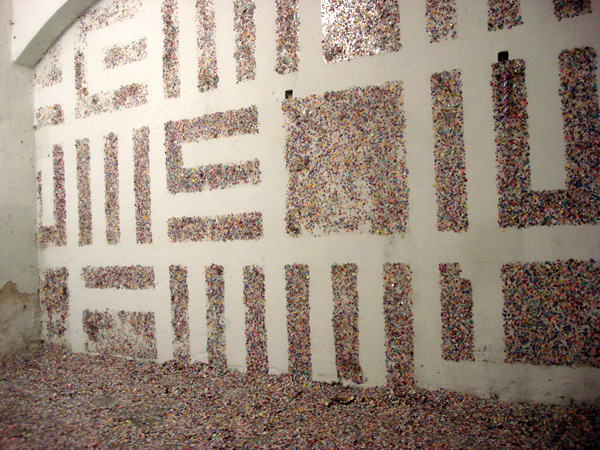 El resultado al final de la inauguración.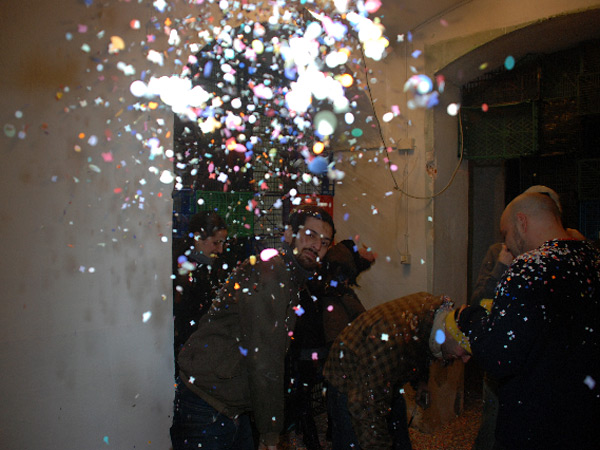 Confetti graffiti:
Video:
Pictures: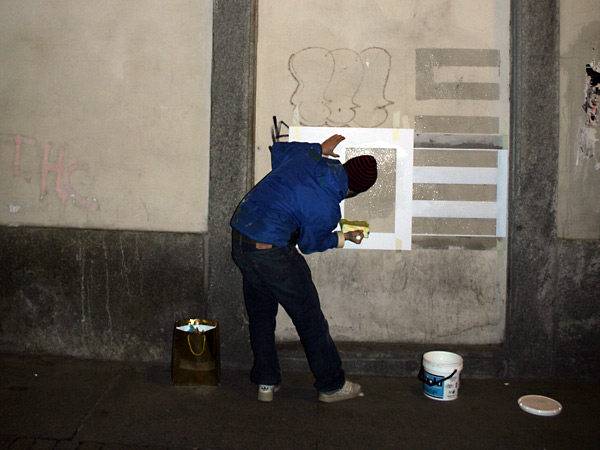 For a couple of nights I went to do graffitis with confetti and glue in Porta Palazzo neighbourhood.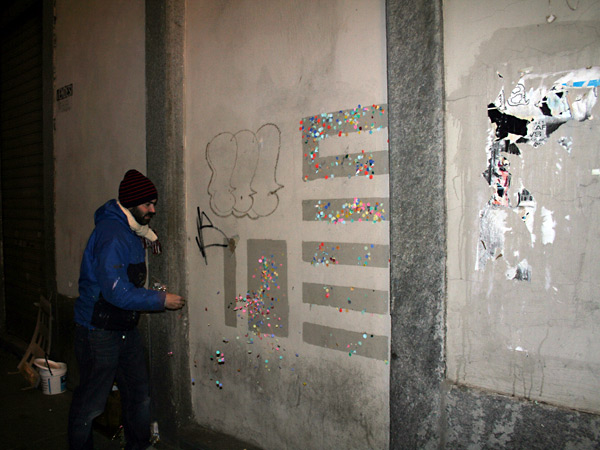 Hice un total de 16 piezas.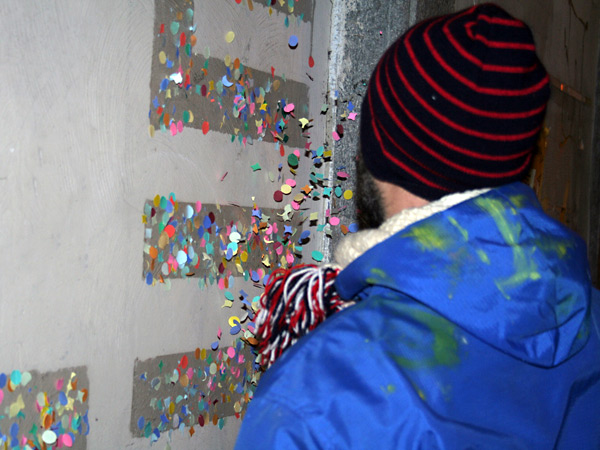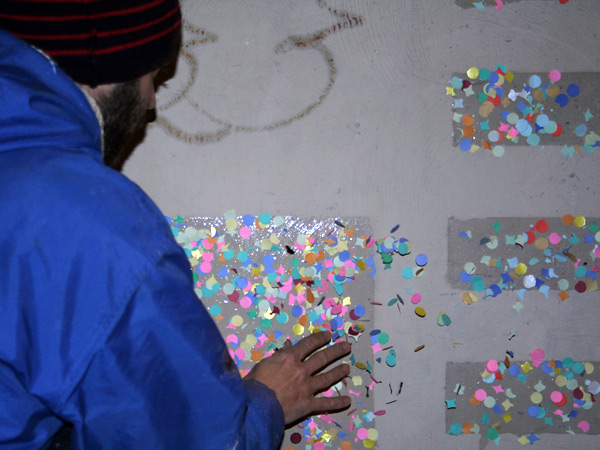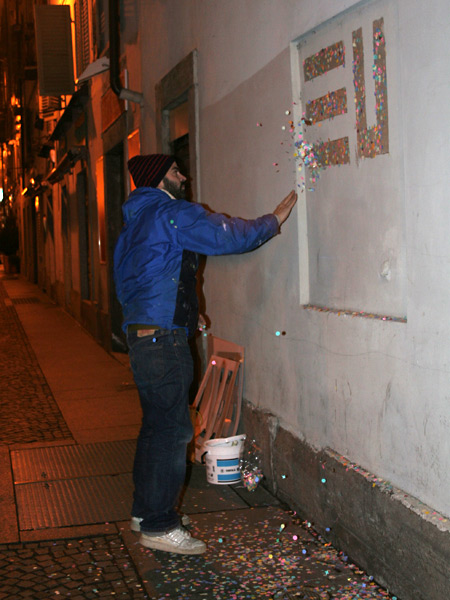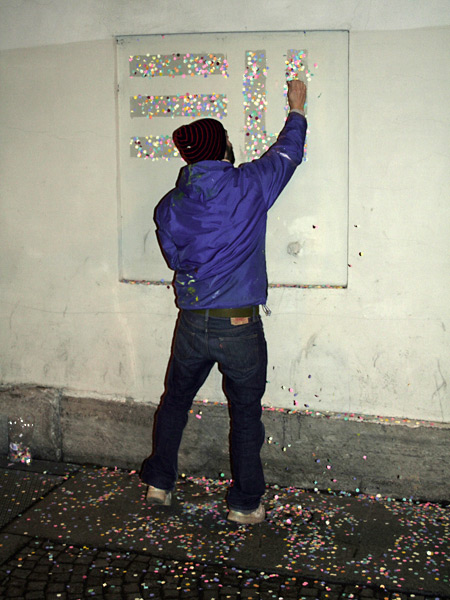 En dos salas de la galería, enseñé un vídeo de las acciones por la calle, fotos de las piezas y las cuatro plantillas de cartón que estuve utilizando.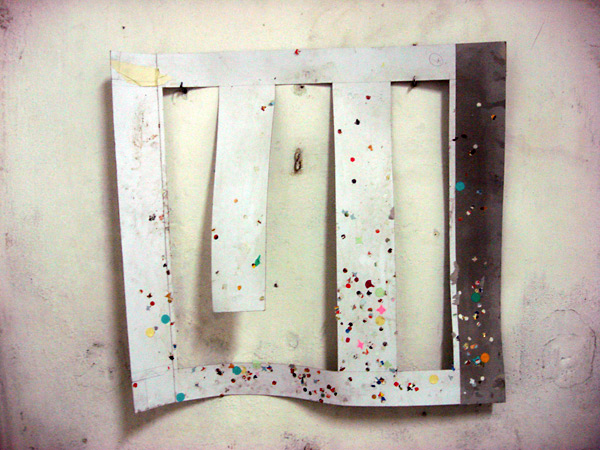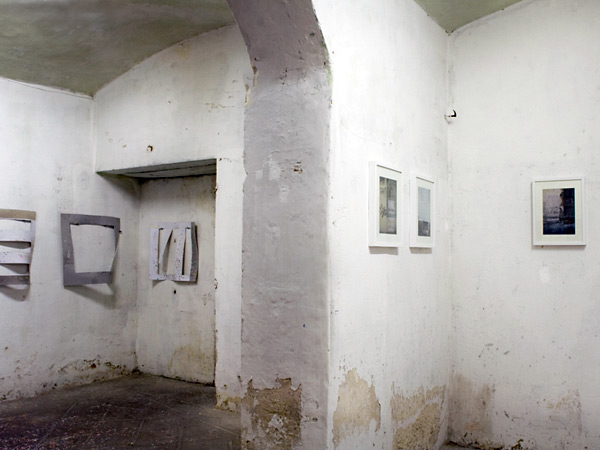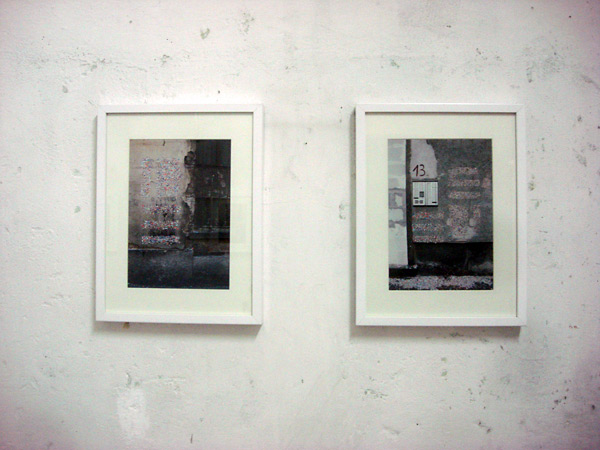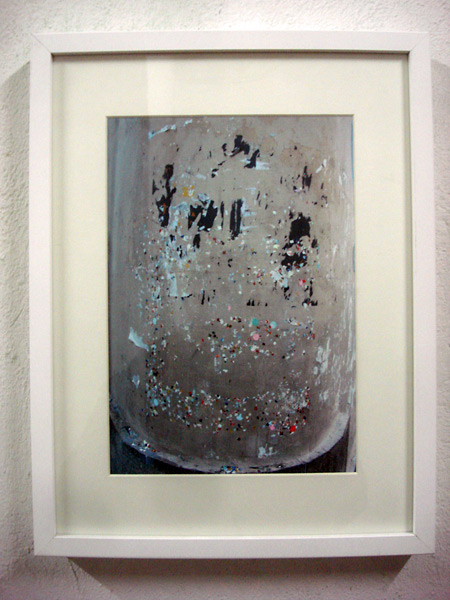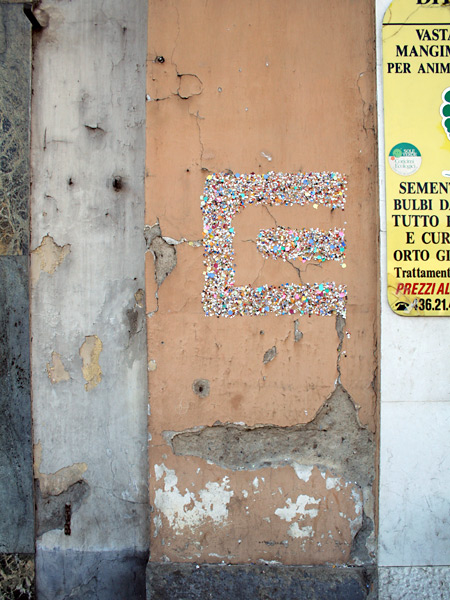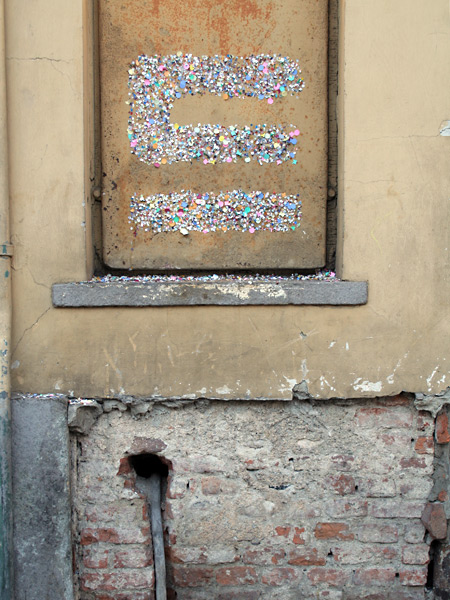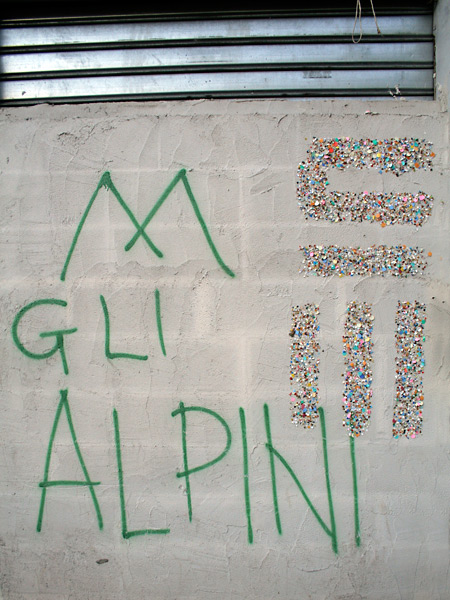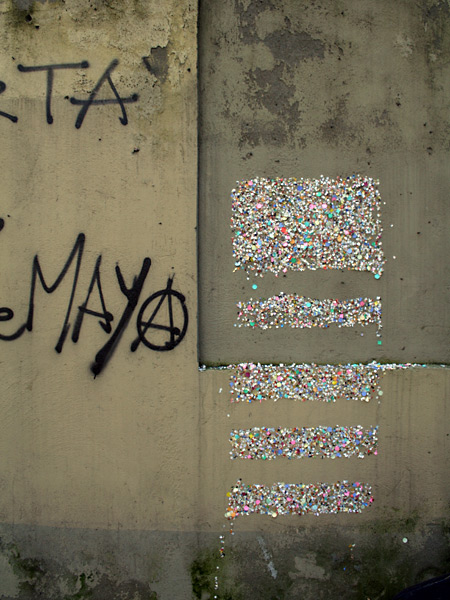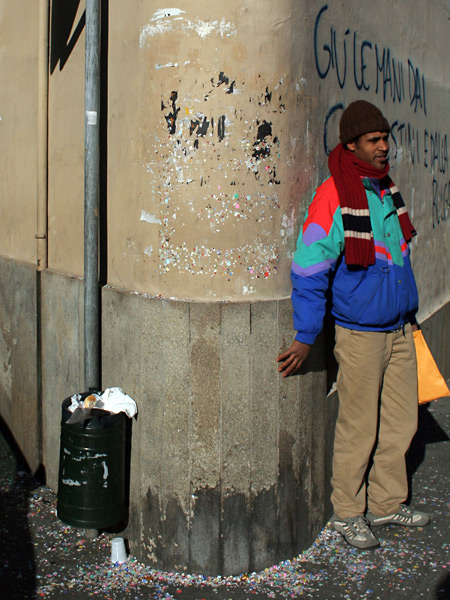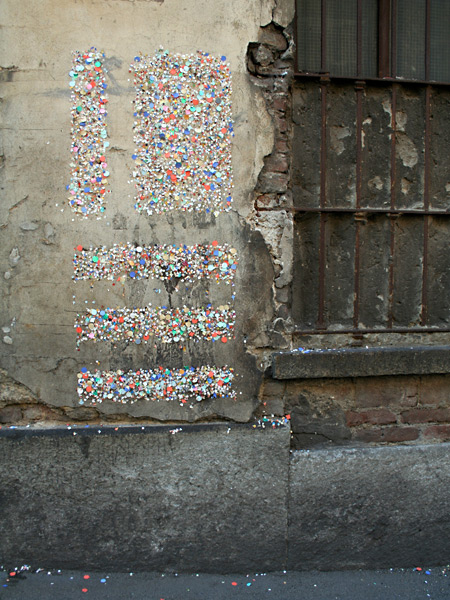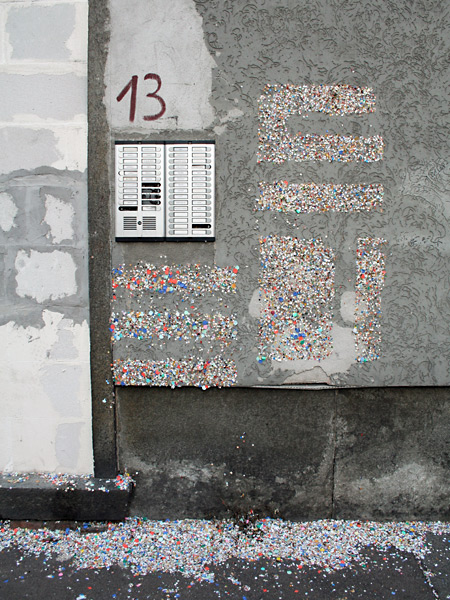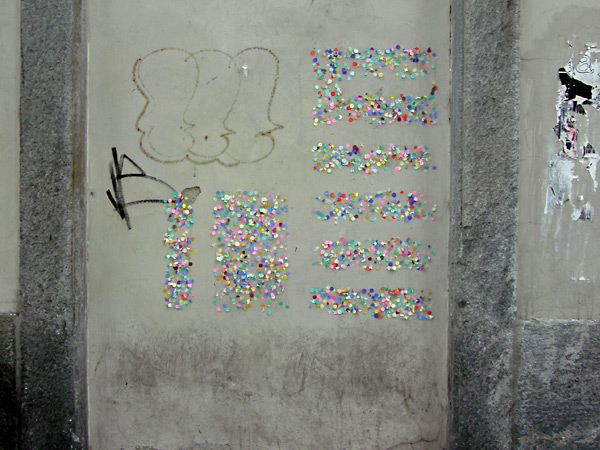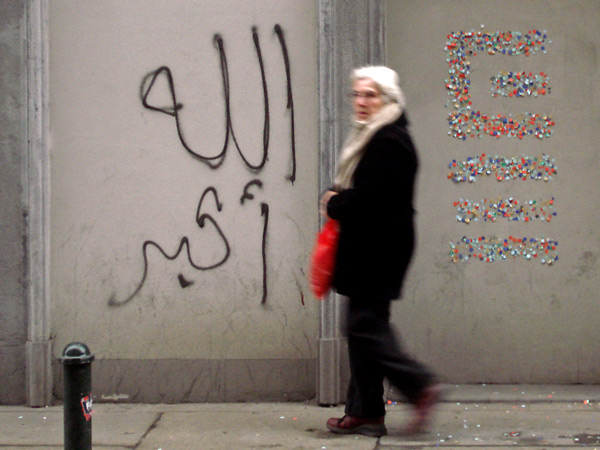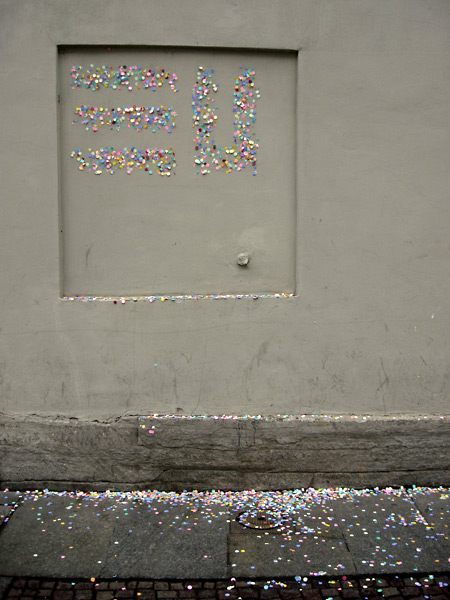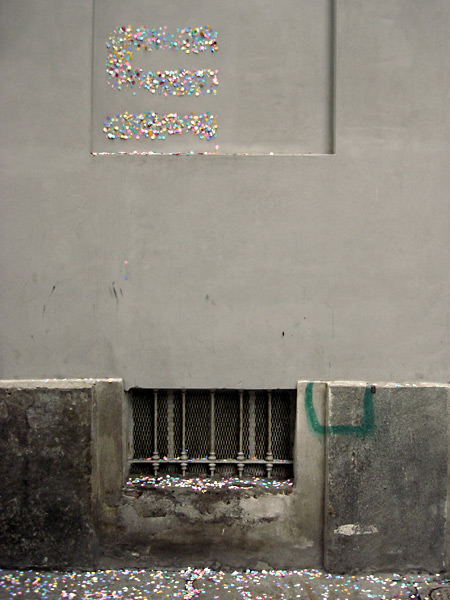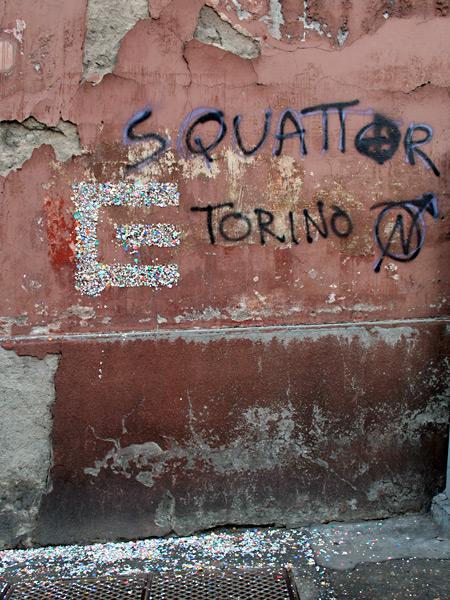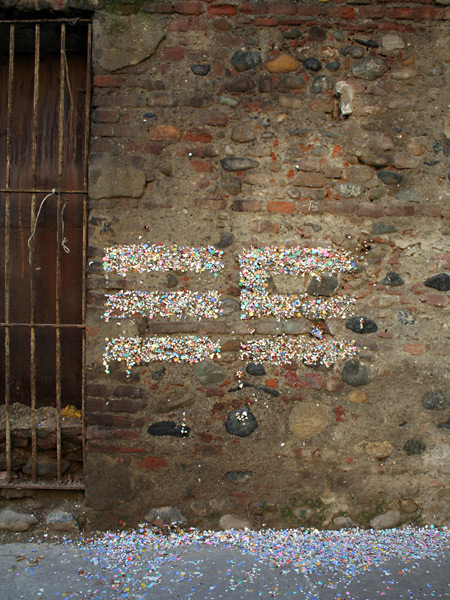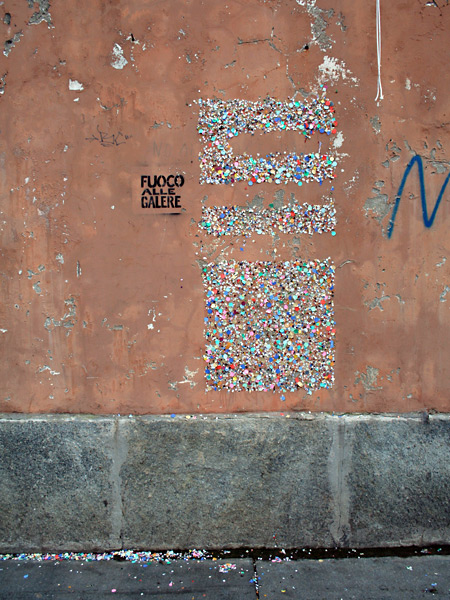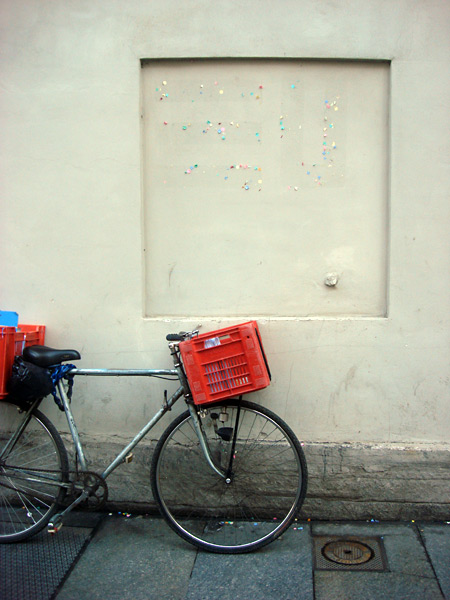 Train tunel mission:
This experiment was based on the idea to do something quite innocent (playing with confetti and wind) in a very hostile environment. It was nothing easy and we had to come back five times into the tunnel to achieve the plan. We could have done it more easily anywhere else but the idea was to do it a mission, to do it illegally and observe how all those factors which made it more difficult influenced the result of the experiment.
Video:
Pictures: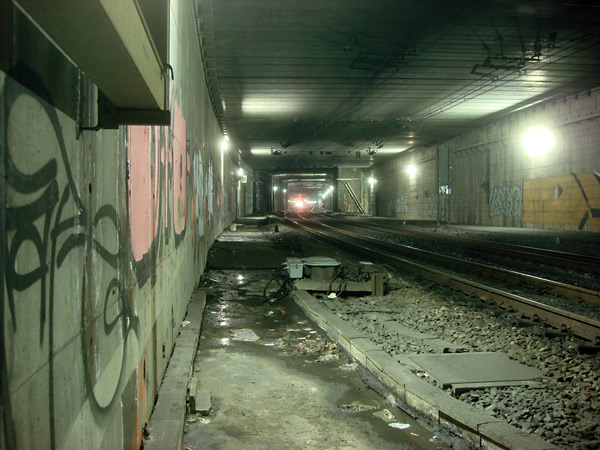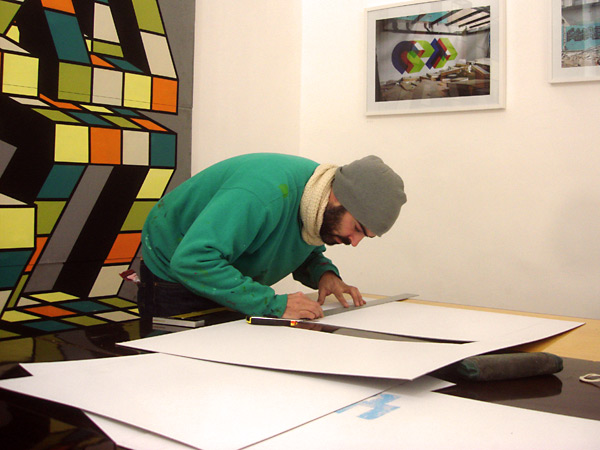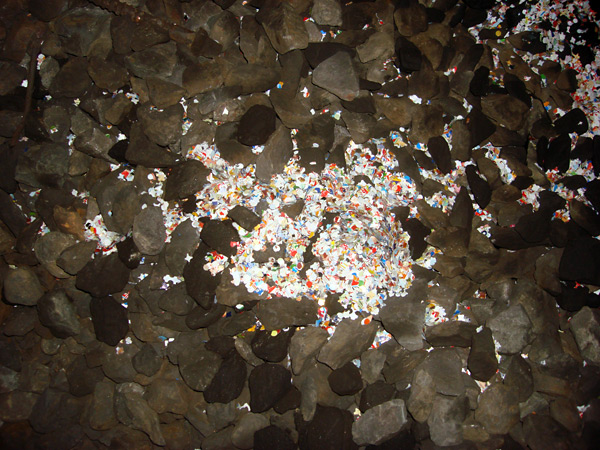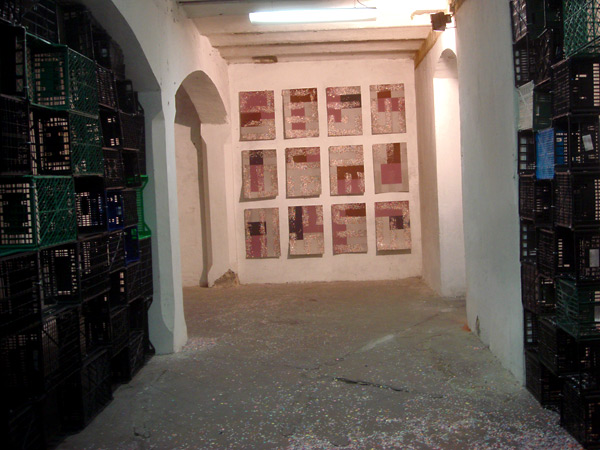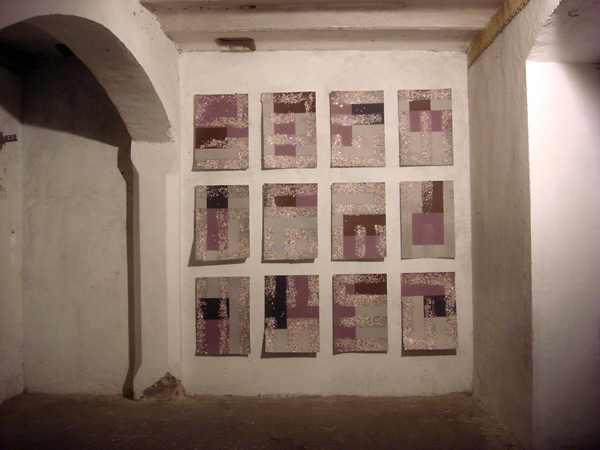 Las 12 piezas resultado del experimento.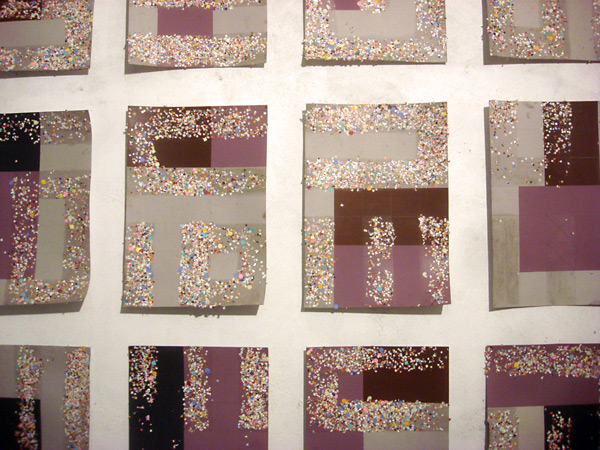 Kit wall:
On the wall at the entrance of the basement, I nailed 50 Kit-Coriandoli to be sure that everyone had his own bag of confetti!
In the kit we of course put confetti and a little card with a simple "Eltono" design made with double face tape and with instructions on its back.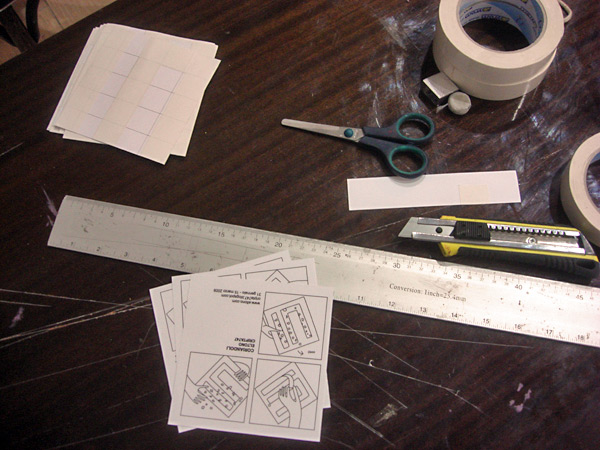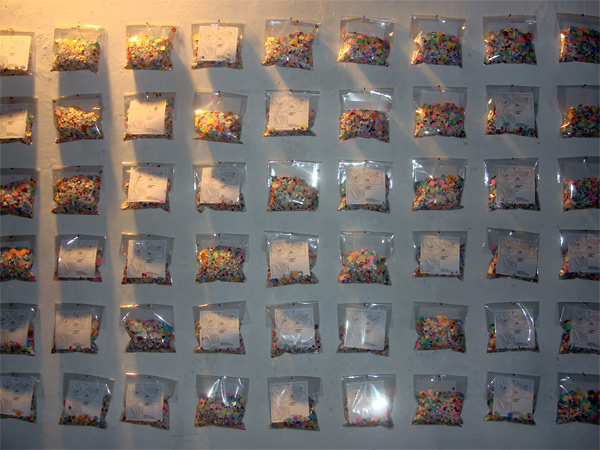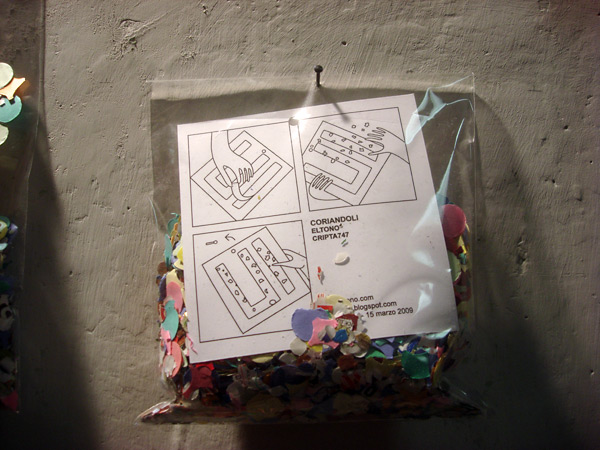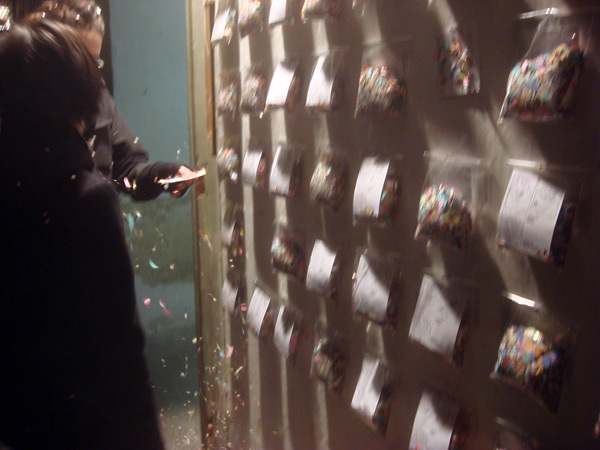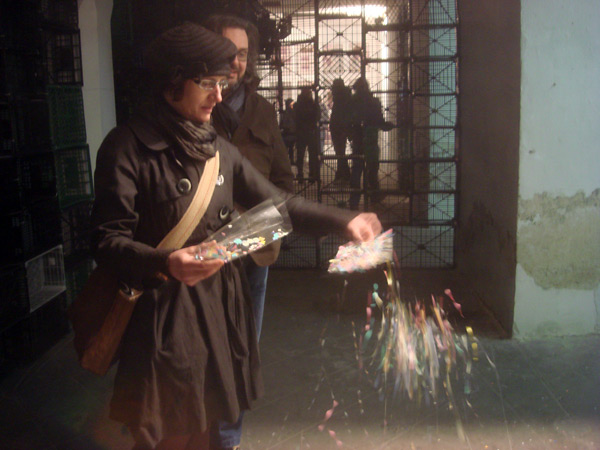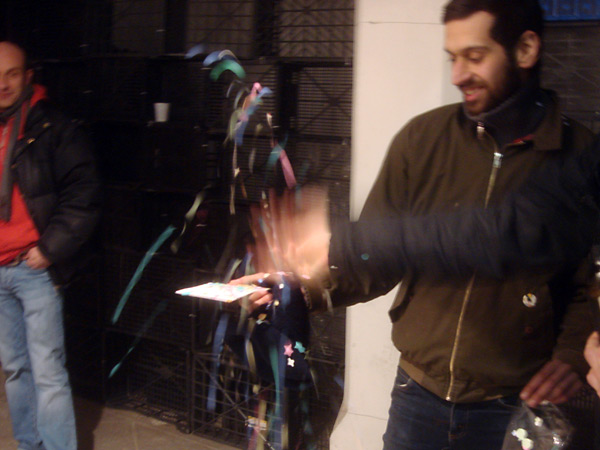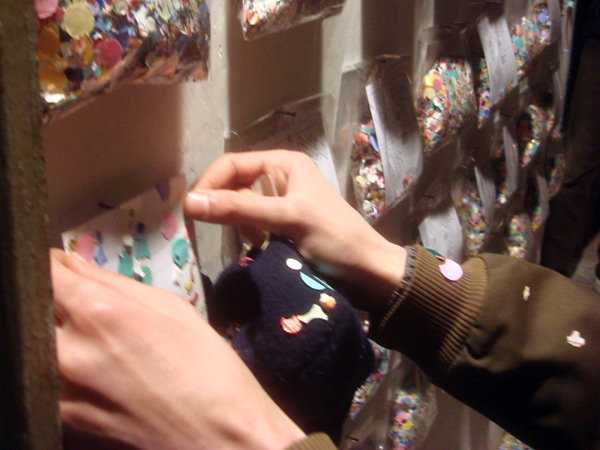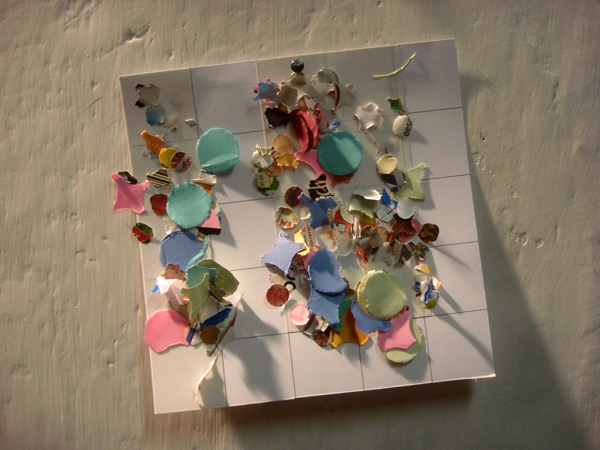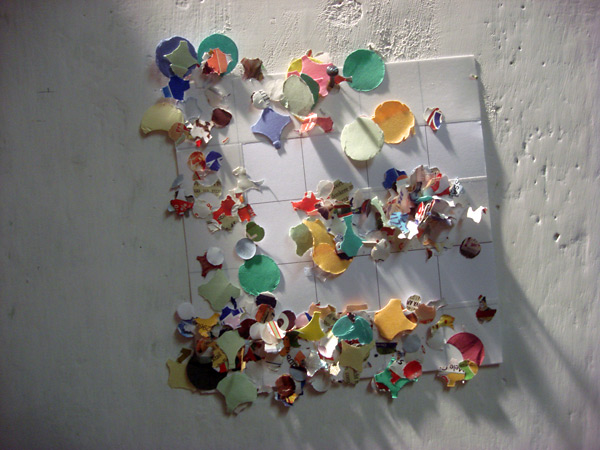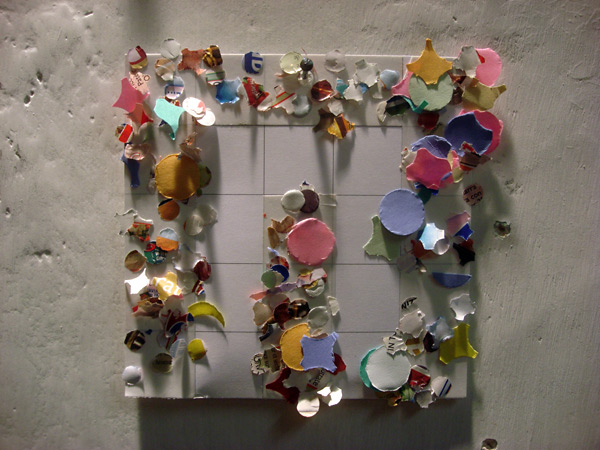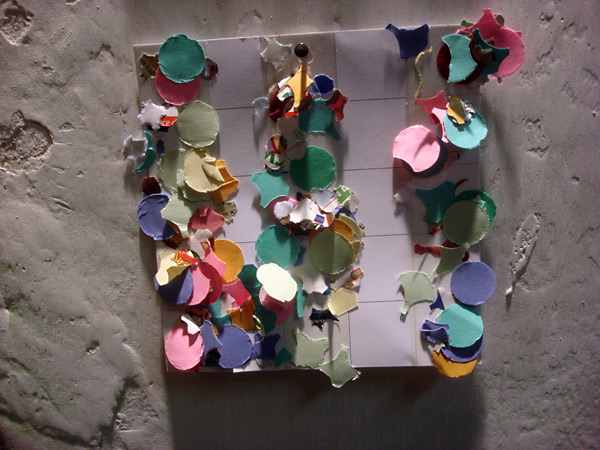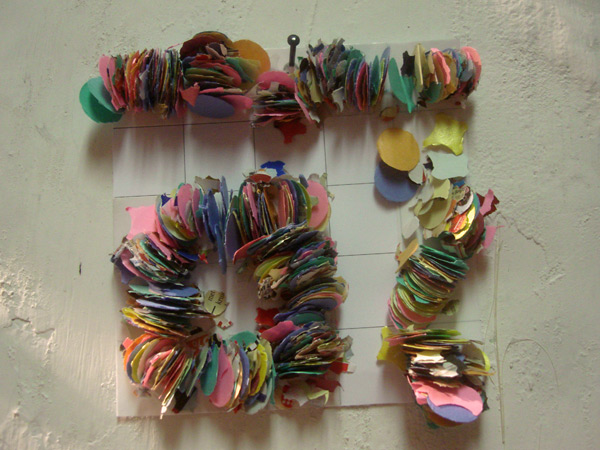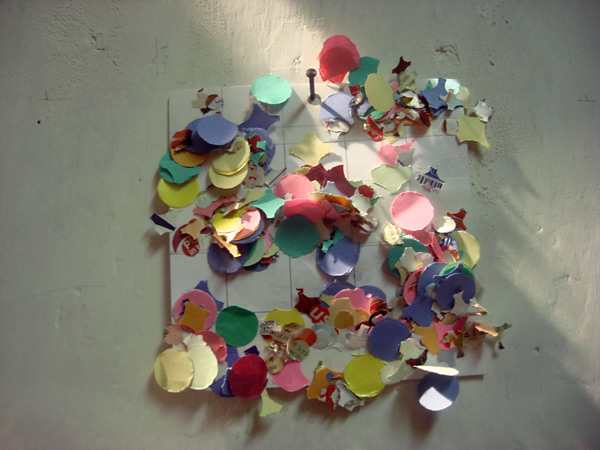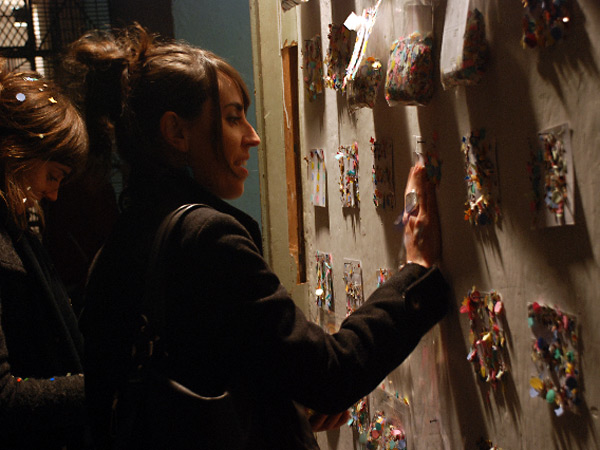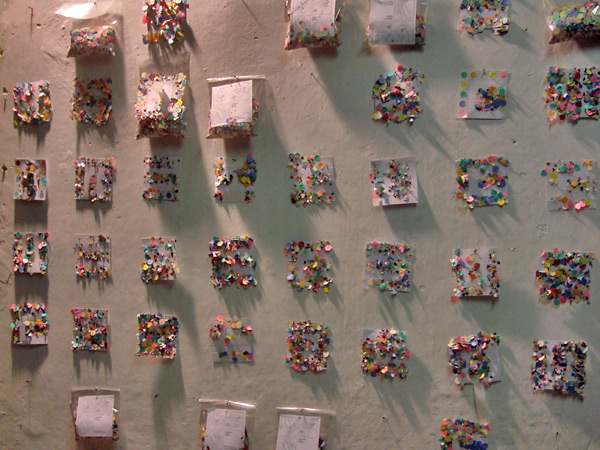 Era un regalo, entonces, algunos se quedaron con el kit, pero otros siguieron las instrucciones y dejaron su tarjeta en la pared.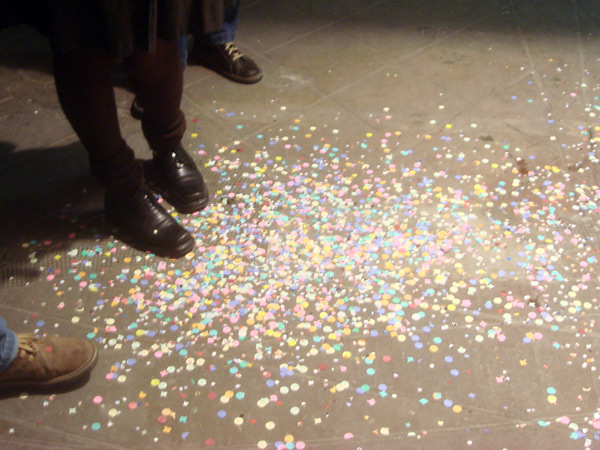 Y claro, una vez más, ¡confettis por todos los lados!
Vitrina action:
The ground floor of the gallery looks just like a pretty normal gallery with a big window-shop. That's why I decided to present a "normal looking" work on that room so it could look like the exhibition is just there and nothing else, it was quite funny when people discovered that there were five more rooms downstairs with not so "normal looking" things happening down there!
The pieces shown in the room were made at the same time we did the sign on the window-shop, using the confettis that were falling and glue. I was totally stocked by this random result!
Video:
Pictures: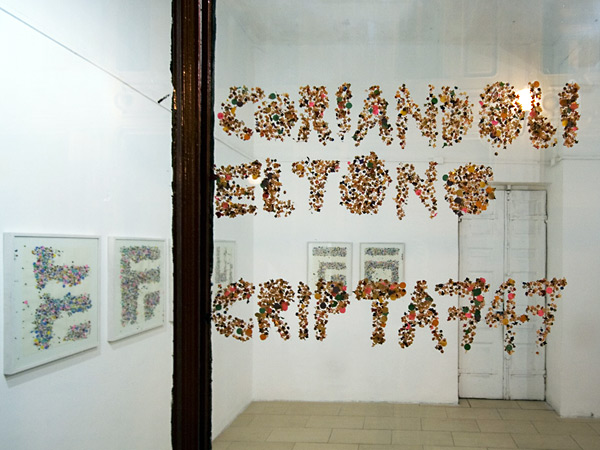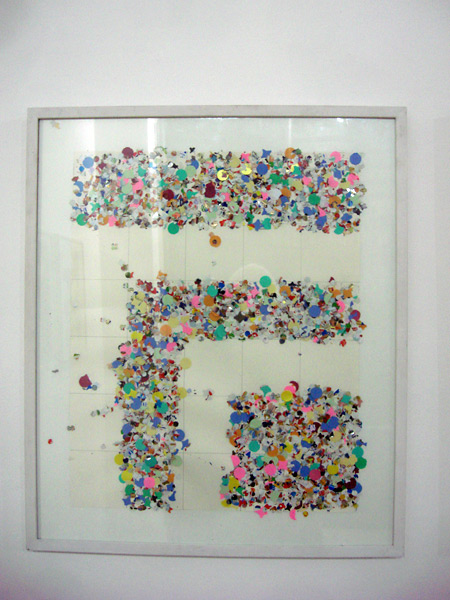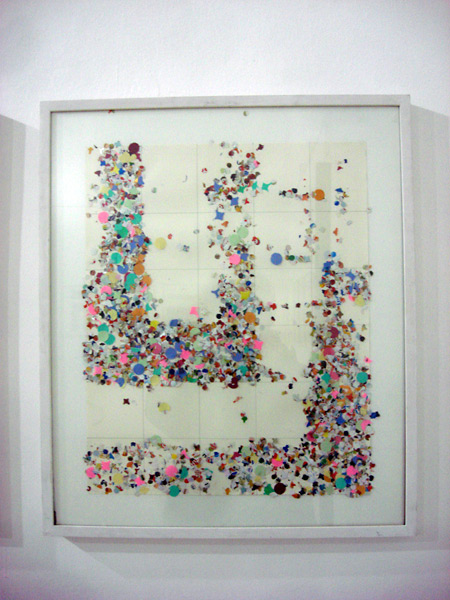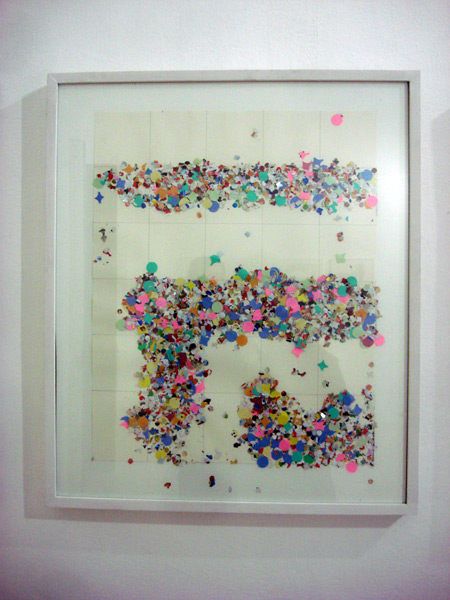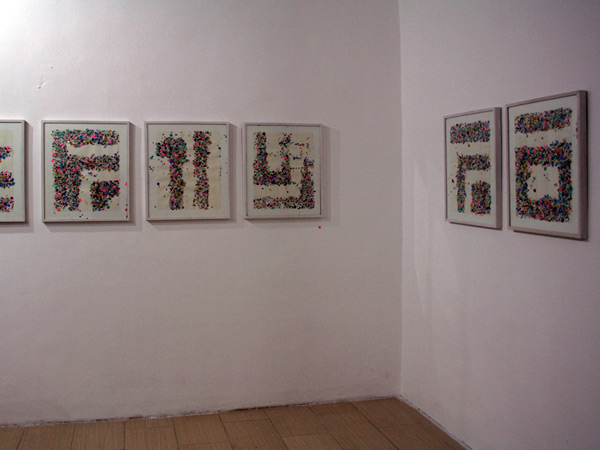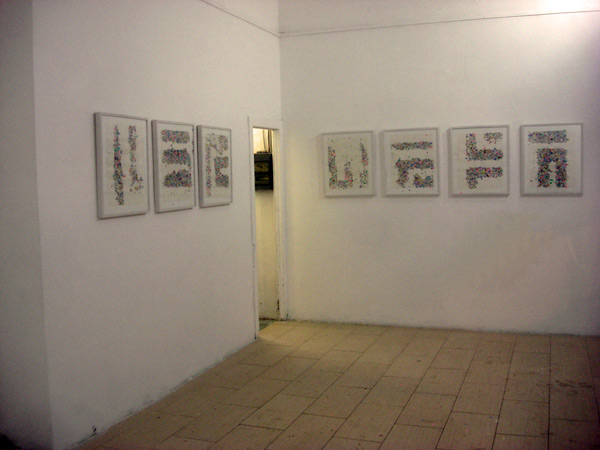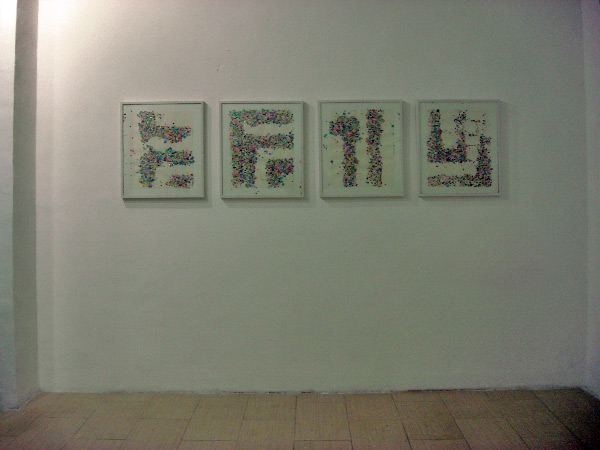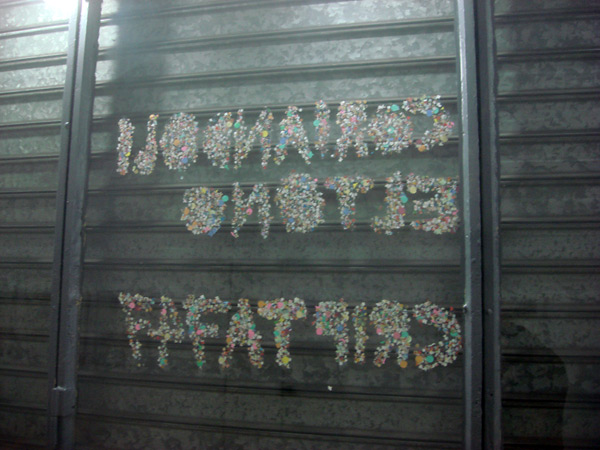 Bonus video:
This video was hidden in the gallery somewhere at the end of the fruit boxes path.
Extra pictures: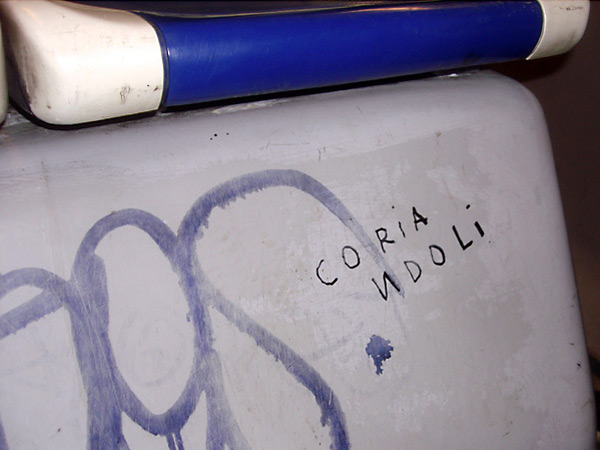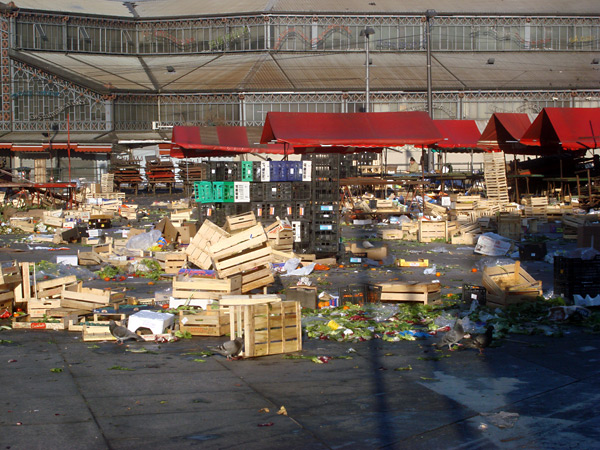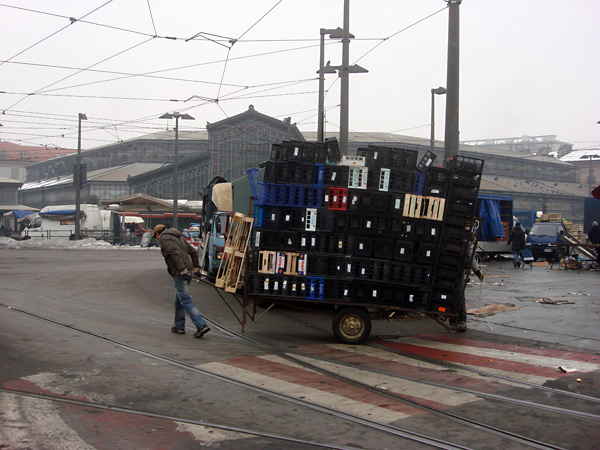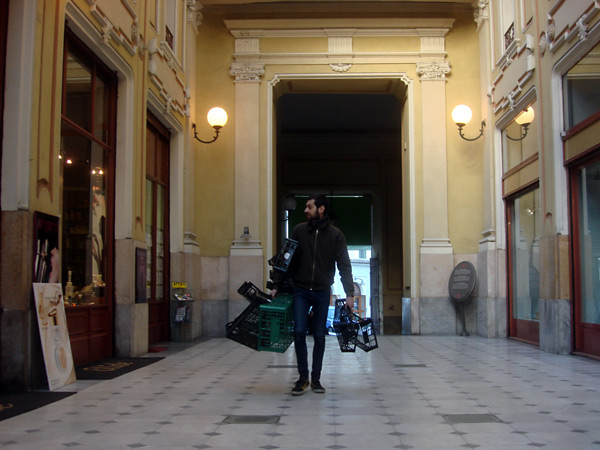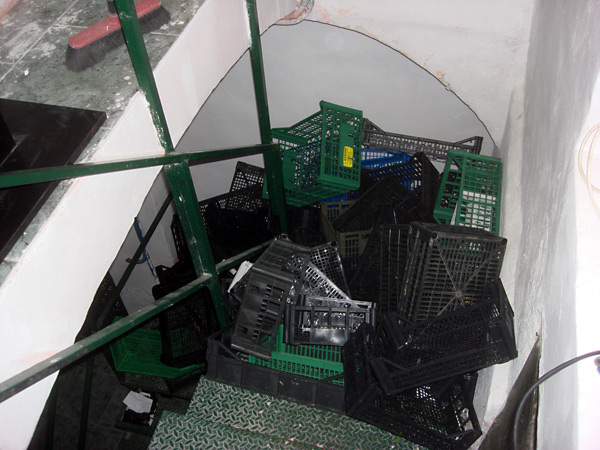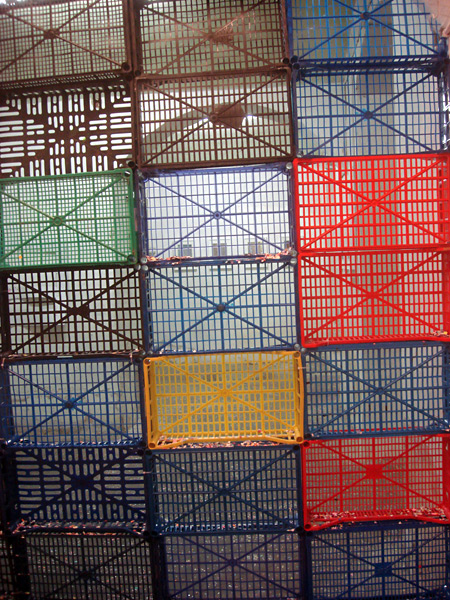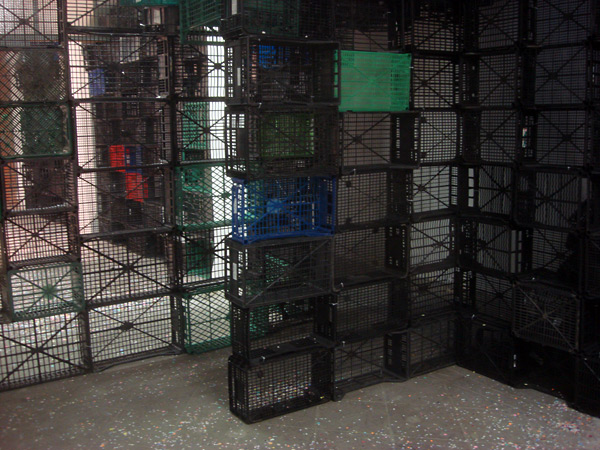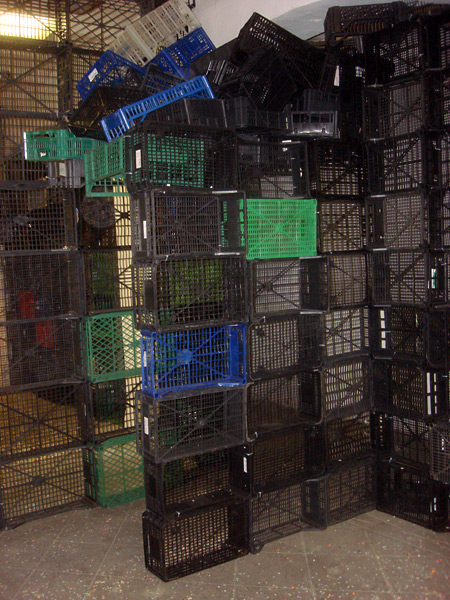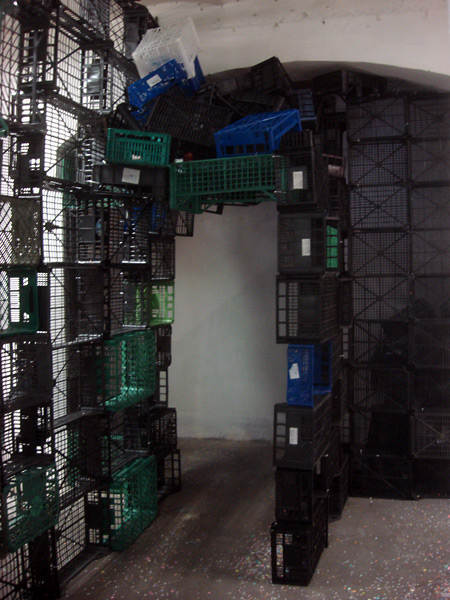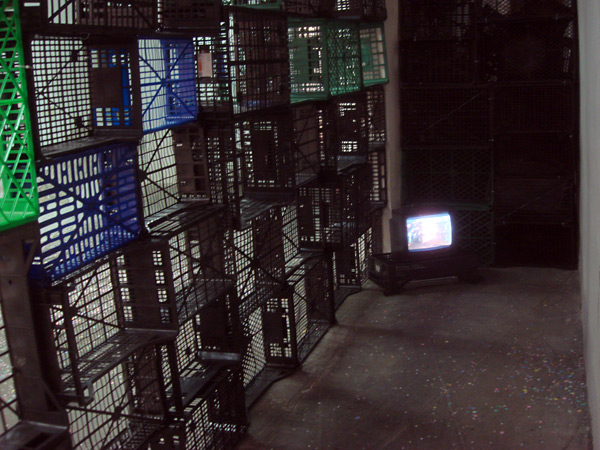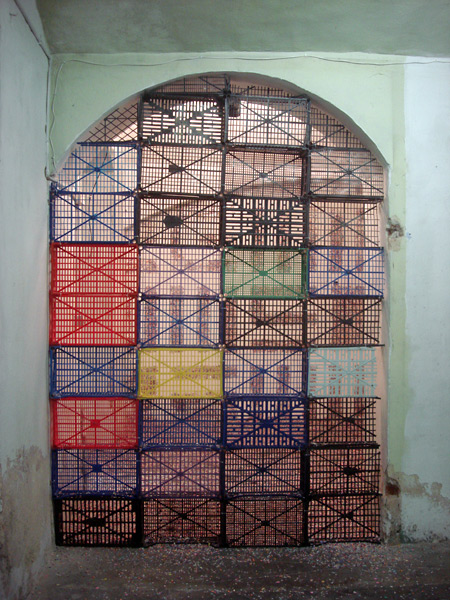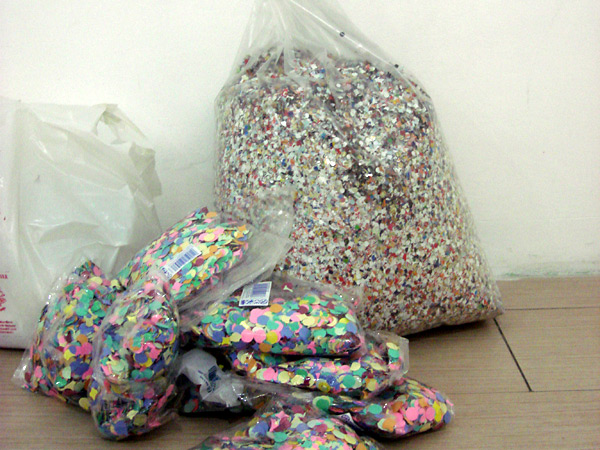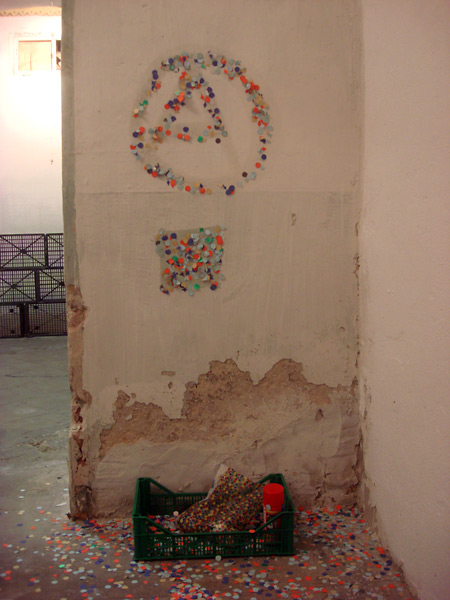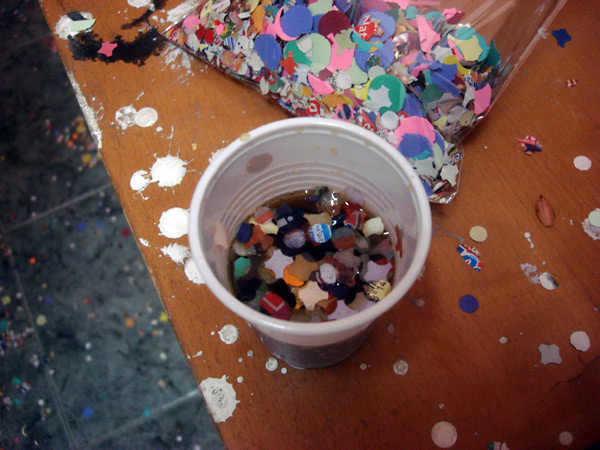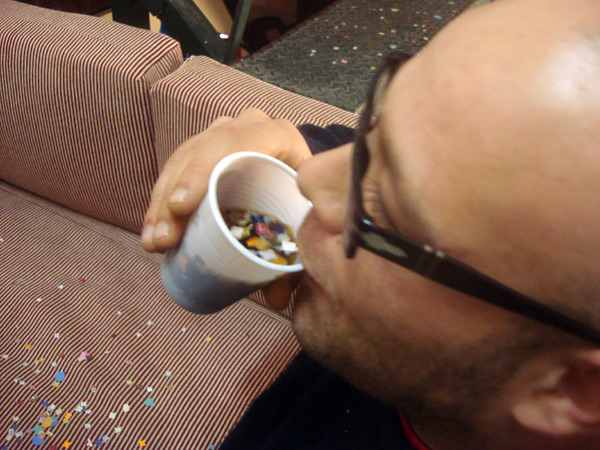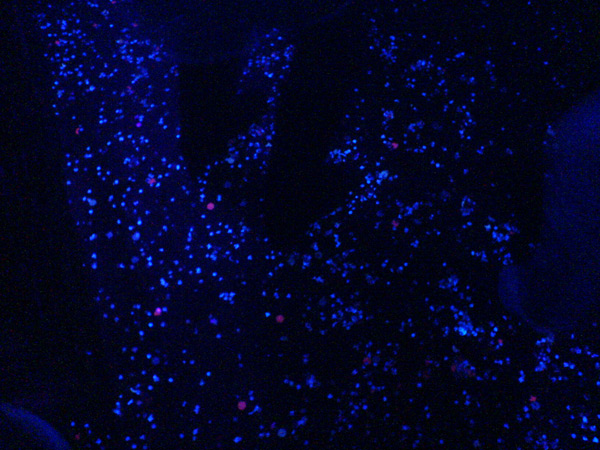 Después de la inauguración, no fuimos todos a bailar y así quedó el suelo del club al final de la noche!!!
I actually found one confetti in my bed in Madrid yesterday morning, two weeks after the opening!!! I can imagine that the same thing is happening to all the people who came to the opening, fantastic!
Pictures are from: Renato, Eugenio Grosso, Alex Tripo, Elisa, Walter and Eltono.
Grazie mille: Renato, Walter, Elisa, Tripoli, Toni, Giulia, Fran, CT, Kurz, Dem, Laure, Pier, B&B…