Tate Modern
Londres, Reino Unido
23 de mayo – 25 agosto 2008
Comisariado por Cedar Lewisohn y Rafael Schacter
(Inglés)
The Street Art Walking Tour:
An urban tour of site-specific art from a group of five Madrid-based street artists: 3TTMan, Spok, Nano 4814, Eltono and Nuria Mora.
For the Walking Tour, I painted four pieces in the streets around the Tate and did the Public/Private signboards installation in collaboration with Nuria Mora.
www.tate.org.uk/whats-on/tate-modern/exhibition/street-art/street-art-walking-tour
Especially for the event, I designed a 9 colours silkscreen print, edited by the Tate Modern, you can see it in the Boutique here: www.eltono.com/en/boutique/patchwork-print
Download this map as your guide: www.tate.org.uk/file/street-art-exhibition-walking-tour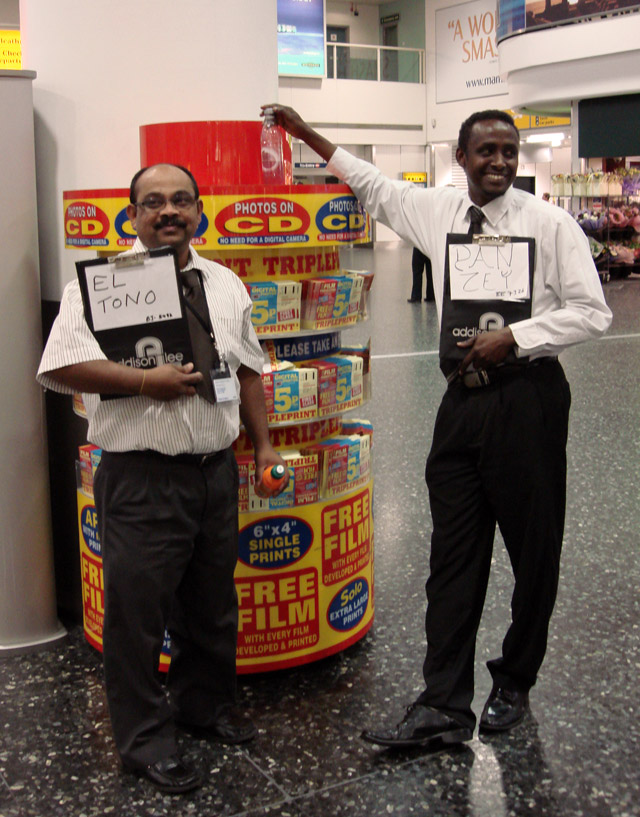 London Gatwick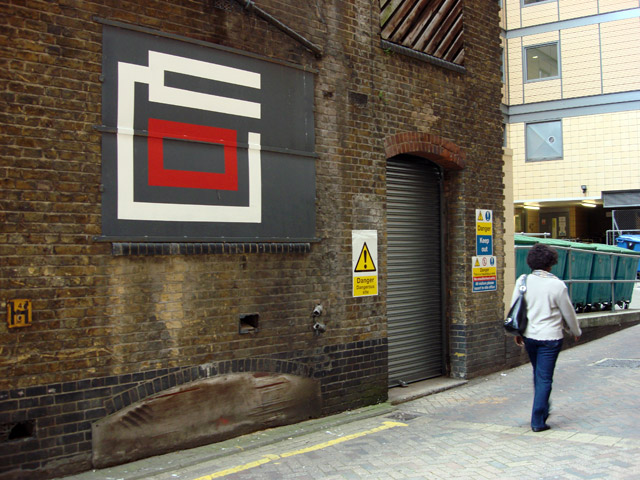 Rose Alley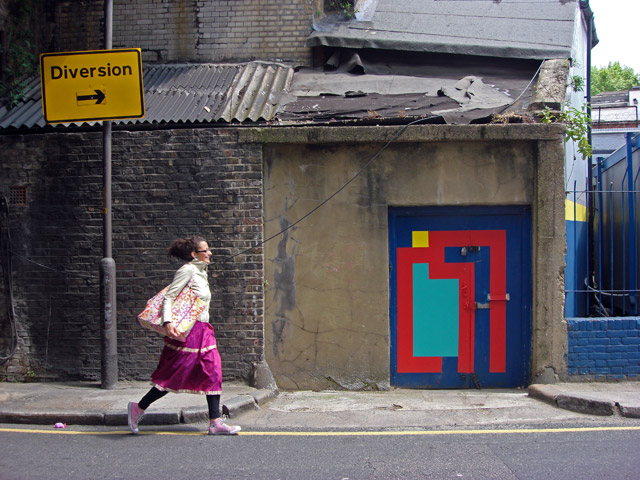 Great Guildford Street
Redcross Way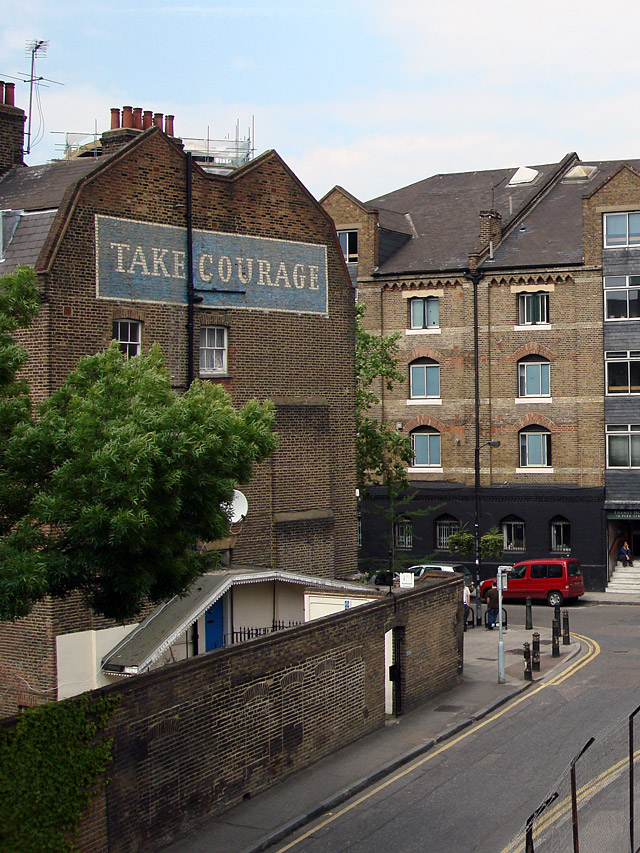 Take courage…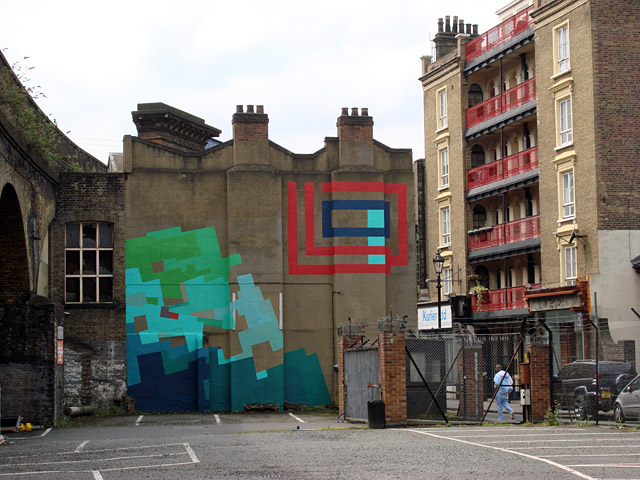 Nuria Mora and Eltono, Redcross Way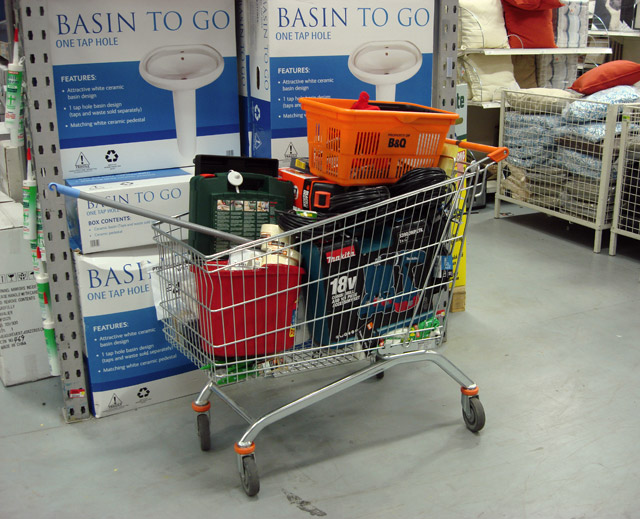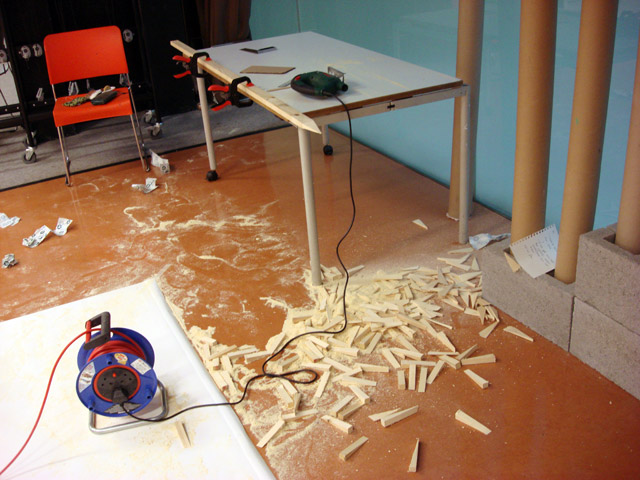 Preparando el proyecto de pancartas "Public/Private" con Nuria Mora.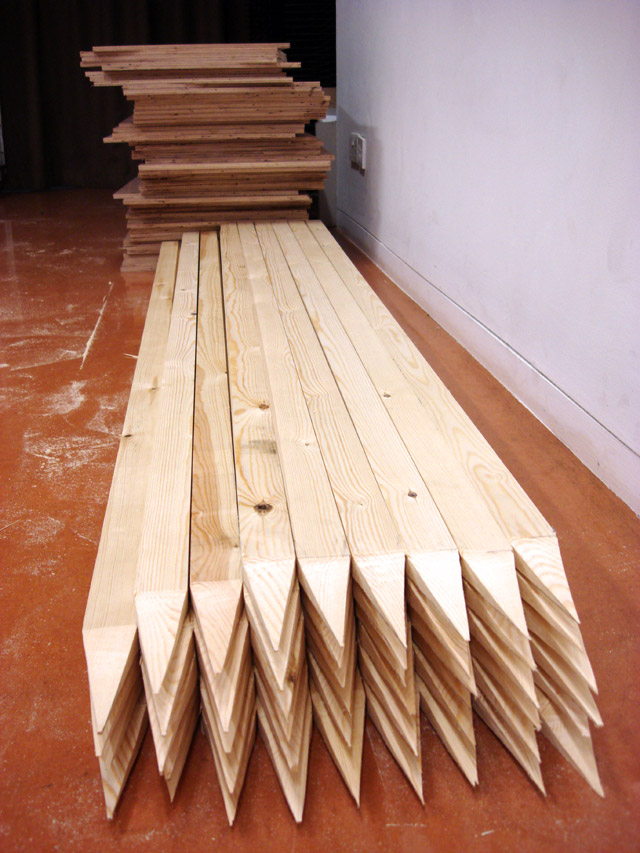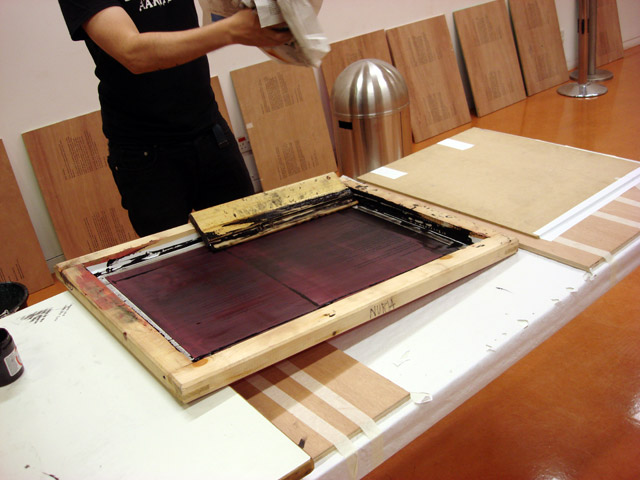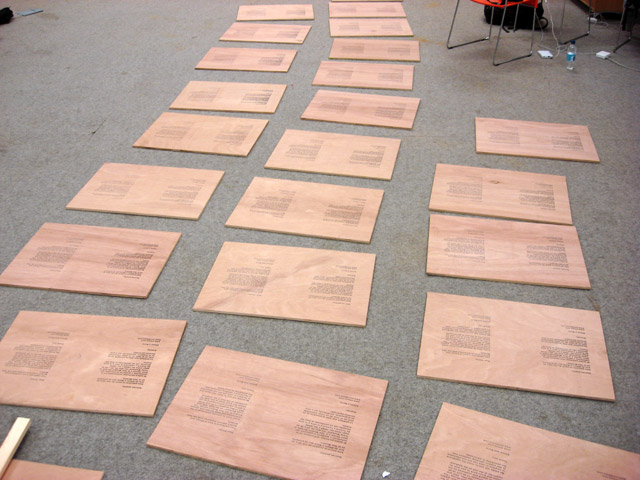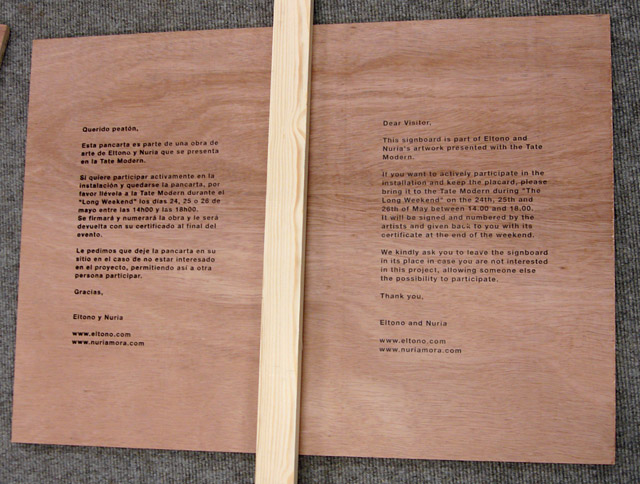 "Querido peatón, Esta pancarta es parte de una obra de arte de Eltono y Nuria que se presenta en la Tate Modern. Si quiere participar activamente en la instalación y quedarse la pancarta, por favor llévela a la Tate Modern durante el "Long Weekend" los días 24, 25 o 26 de mayo entre las 14h00 y las 18h00. Se firmará y numerará la obra y le será devuelta con su certificado al final del evento. Le pedimos que deje la pancarta en su sitio en el caso de no estar interesado en el proyecto, permitiendo así a otra persona participar. Gracias, Eltono y Nuria"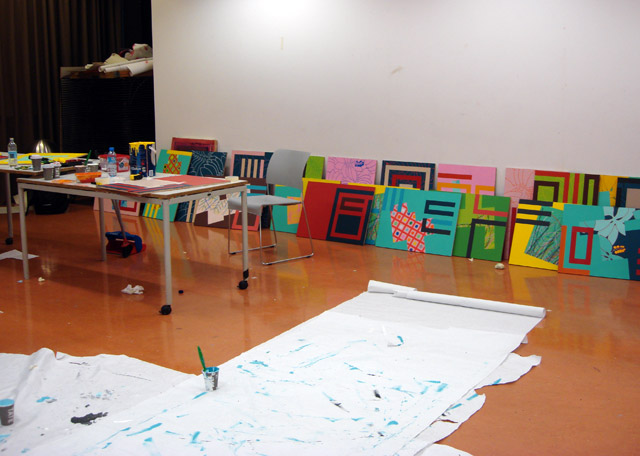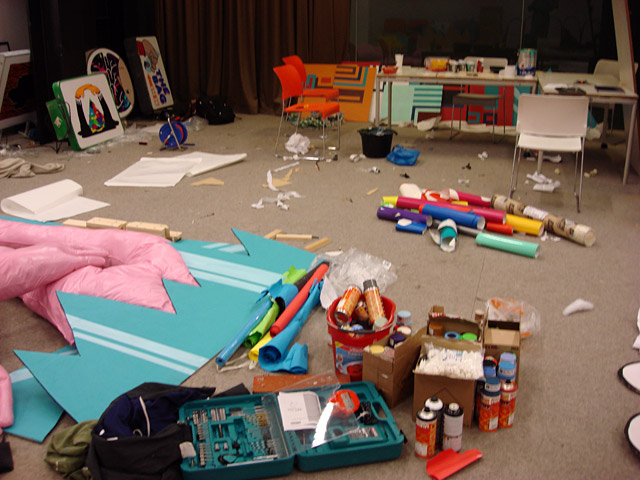 El McAulay Studio B, en el sótano de la Tate, sede del equipo de Madrid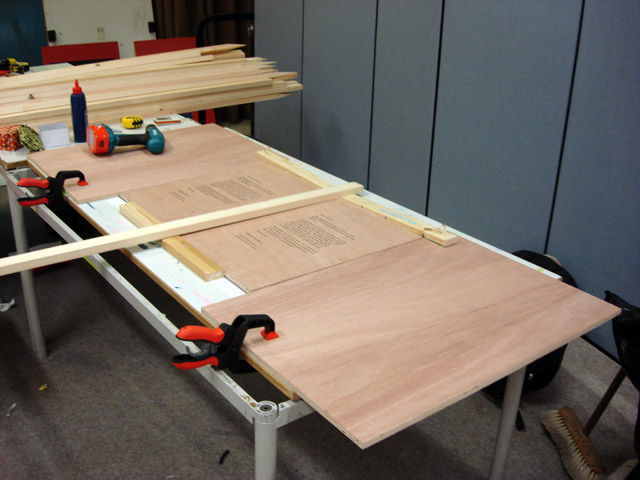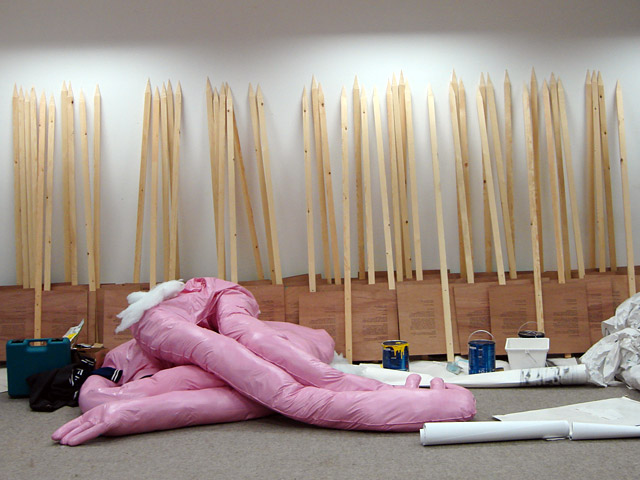 Ensamblamos 50 pancartas.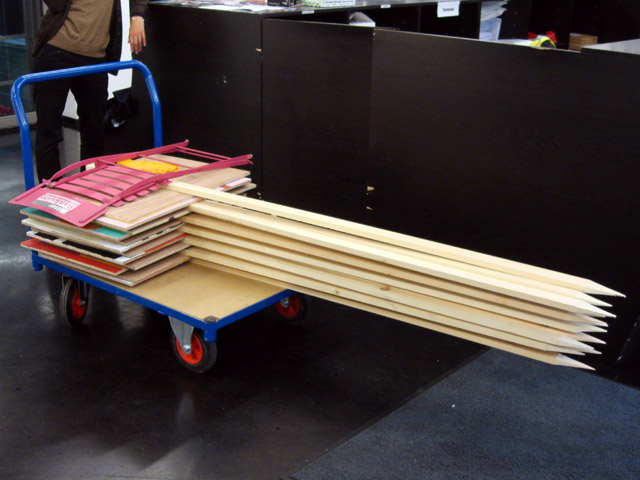 Listos para invadir las calles alrededor de la Tate Modern.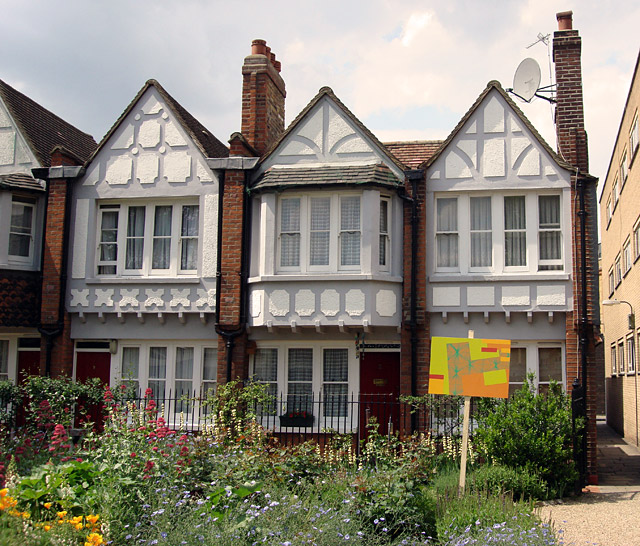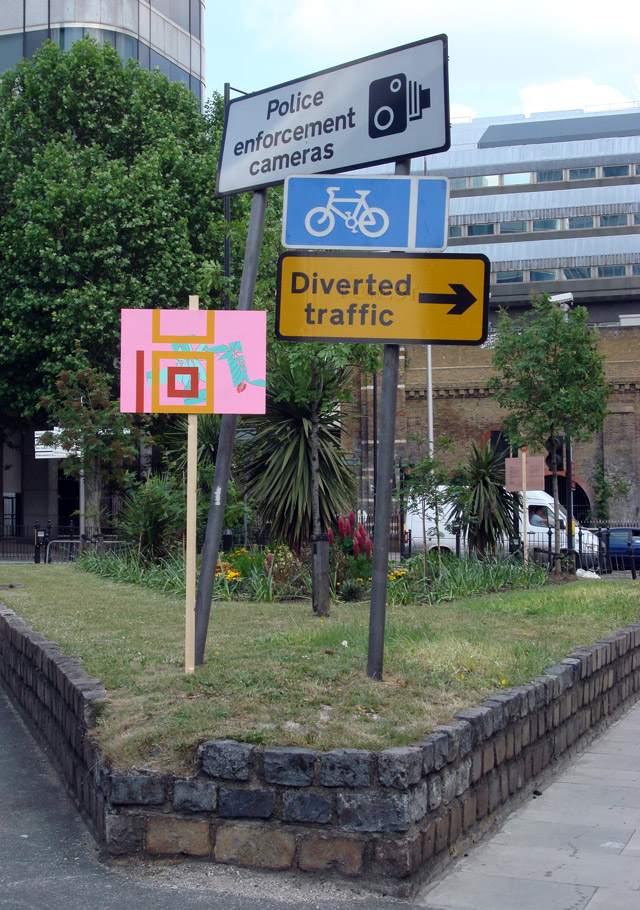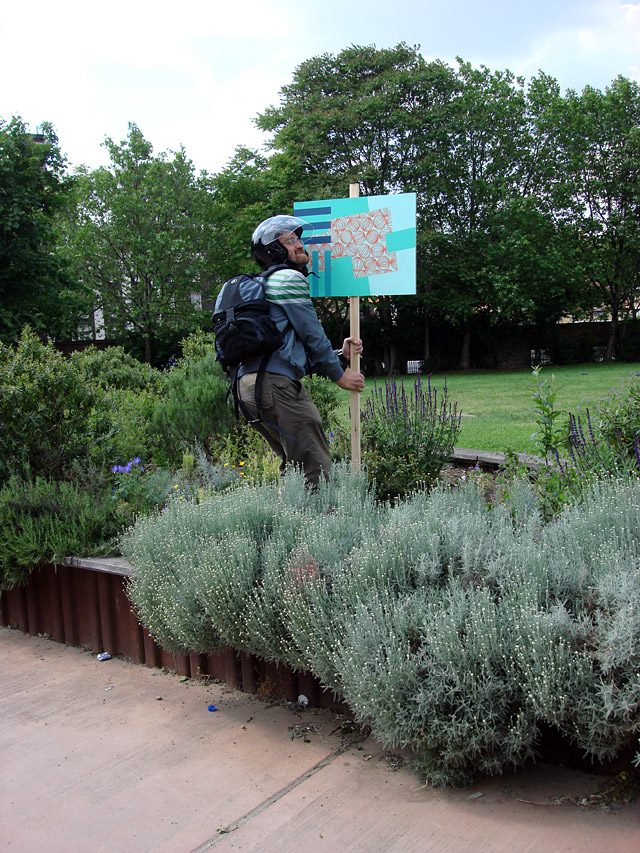 Mint Park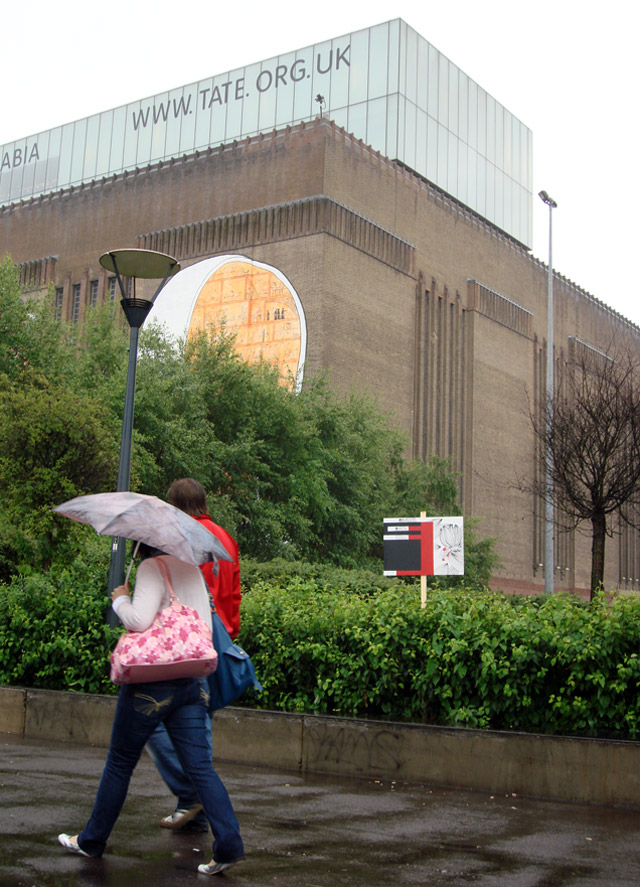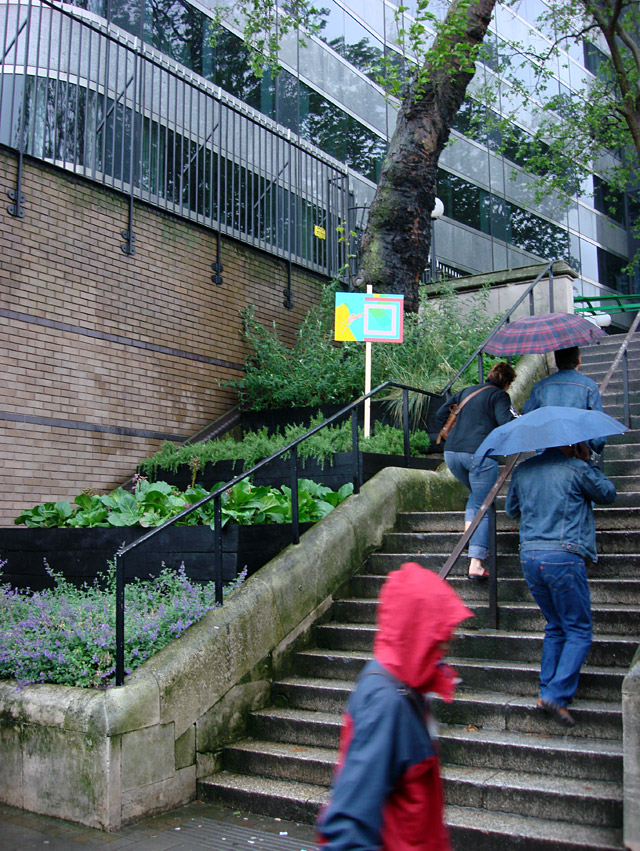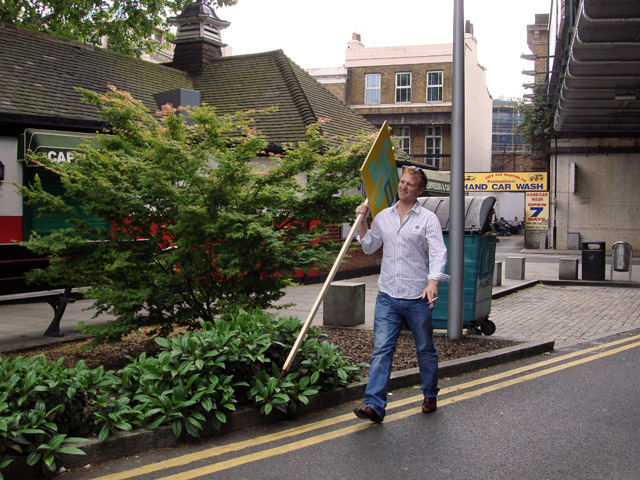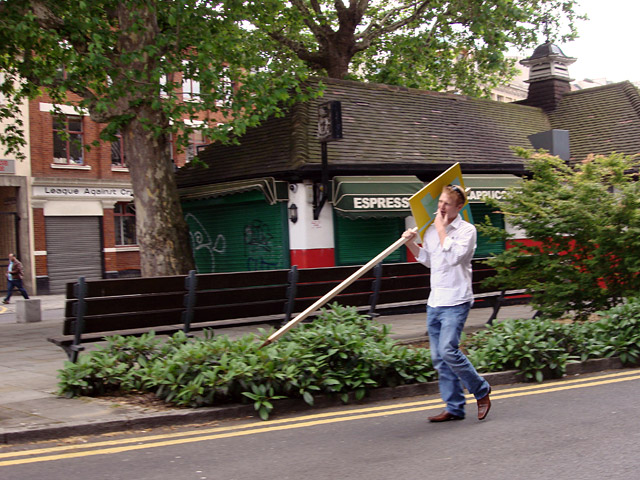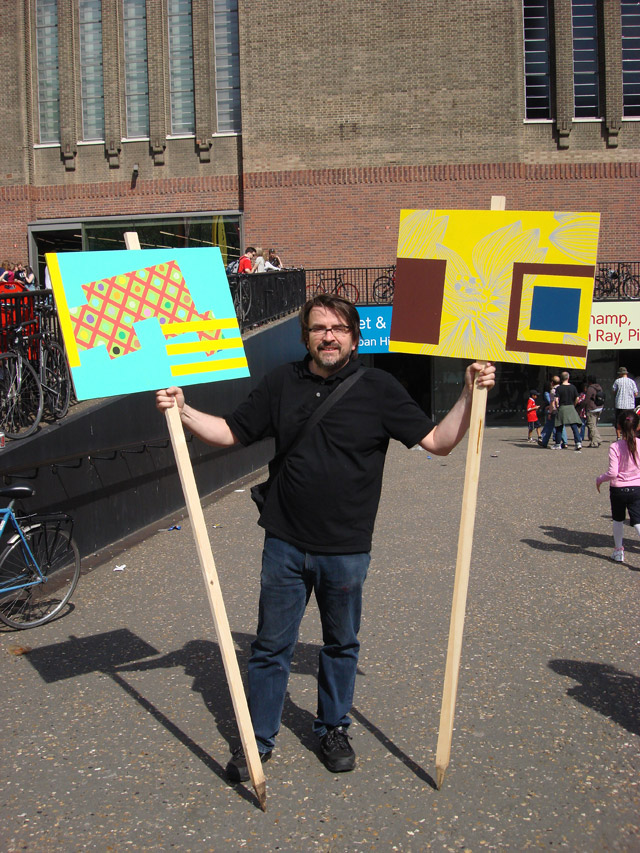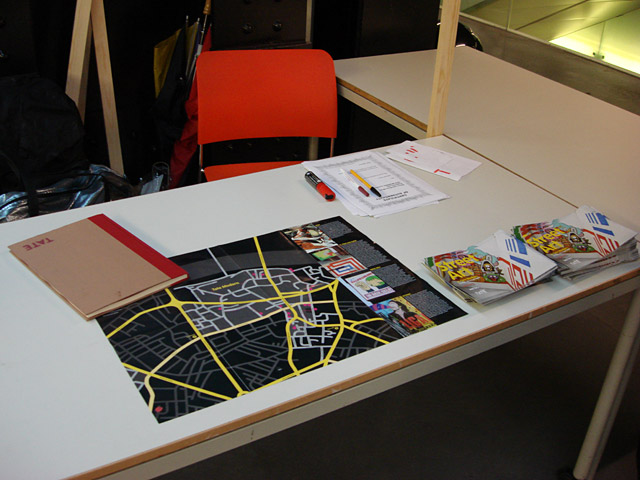 Nuestro escritorio en la Tate, donde estabamos esperando a la gente que volvía con las pancartas para que las numeramos y firmemos. Después de entregar el certificado de autenticidad, se devolvía la pancarta a la persona que la había encontrado.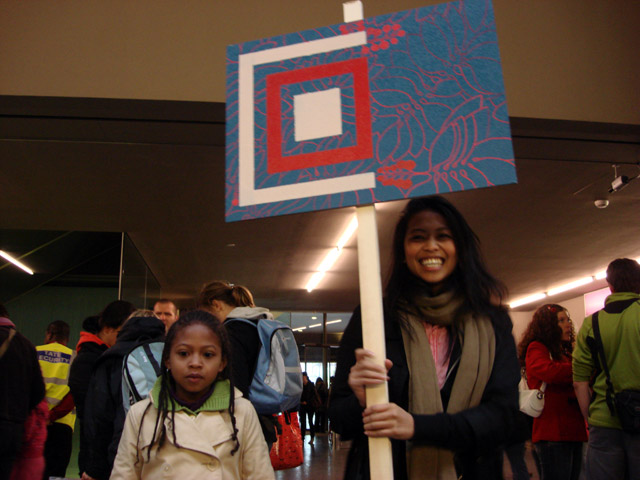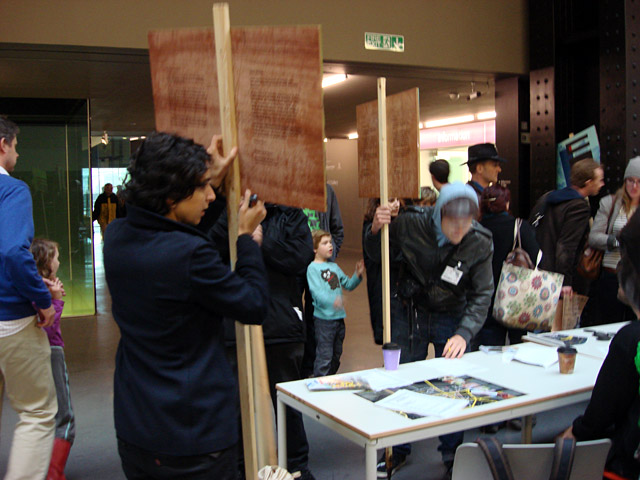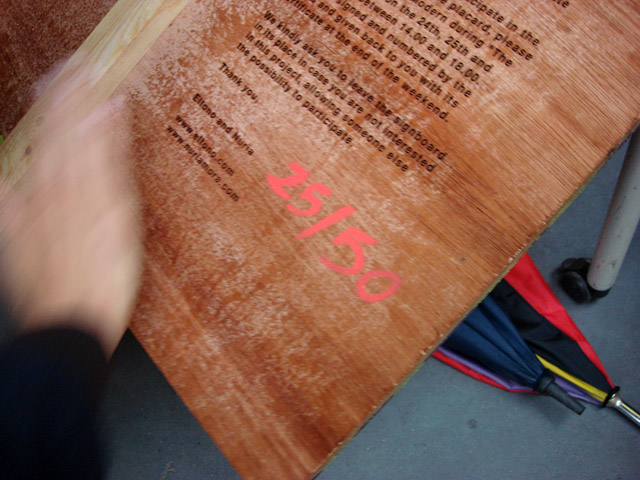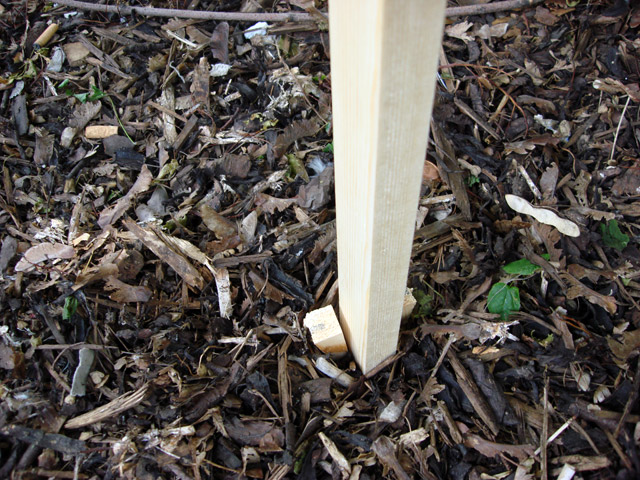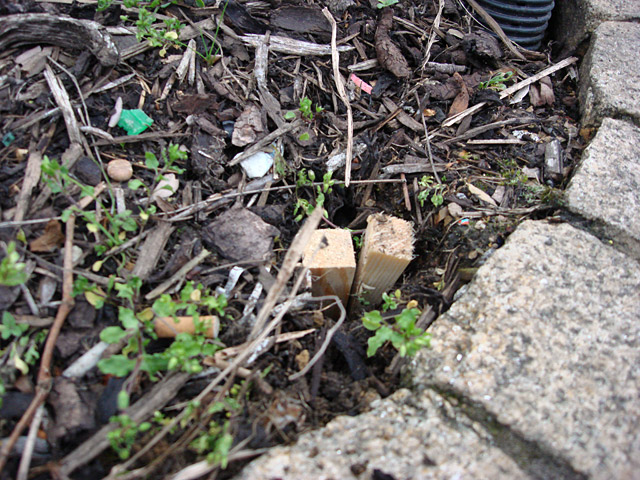 Al final del día, 47 de las 50 pancartas volvieron para ser firmadas.