Festival Of World Cultures
Dún Laoghaire, Dublin, Ireland
July 23rd – 25th 2010
In June of 2010 I was invited by the Festival of World Cultures to reconstruct my Astillas instalation. It was first presented in La Culpable galery in Lima in June of 2008 (www.eltono.com/en/exhibitions/astillas). The event lasted 2 days and thanks to the constant public participation, the instalation was ever-changing and new compositions were created constantly.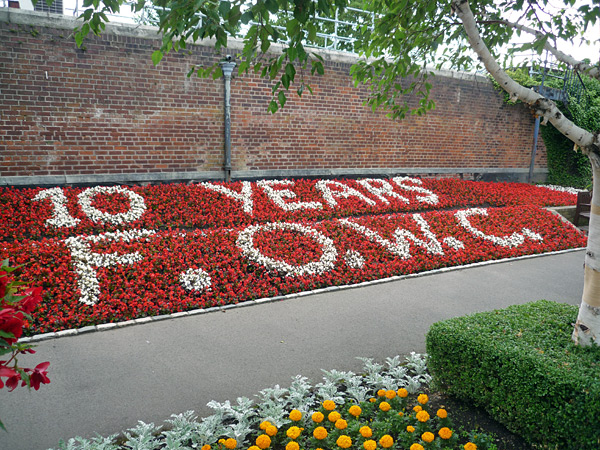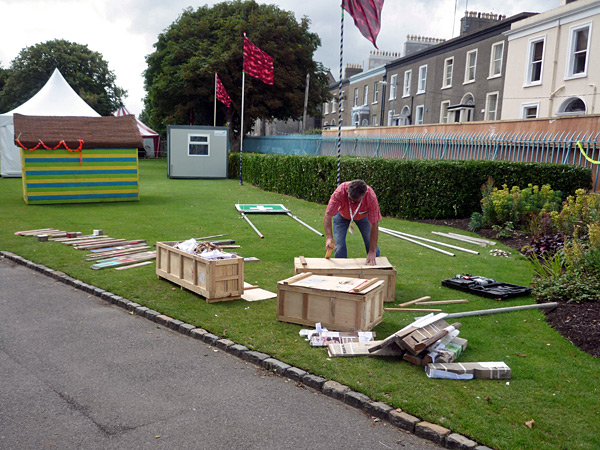 The astillas arrived in three boxes from Lima.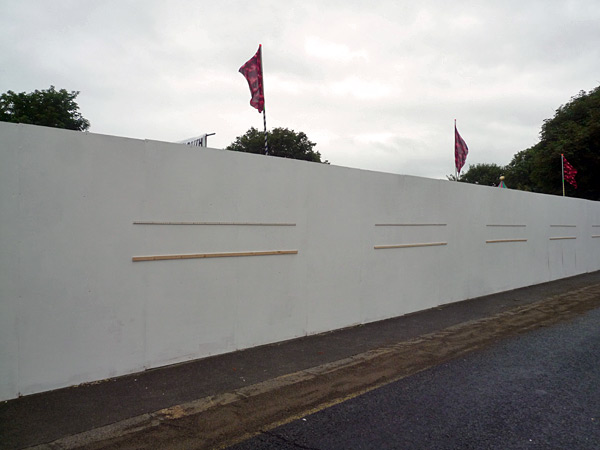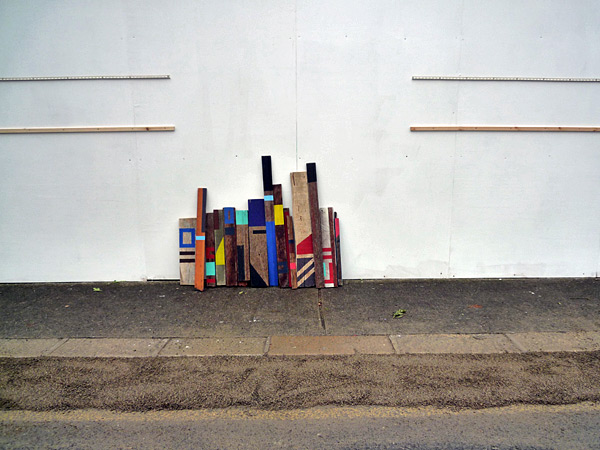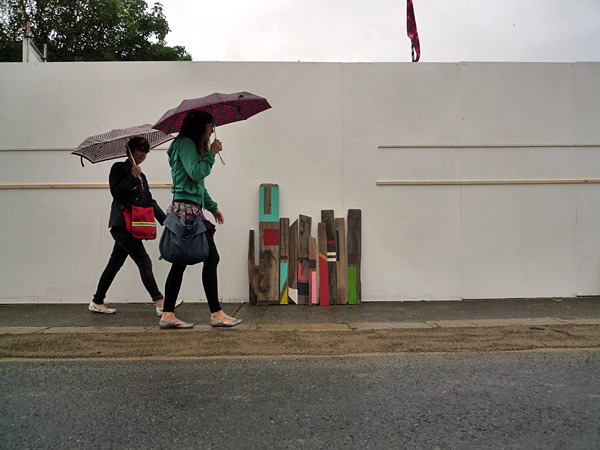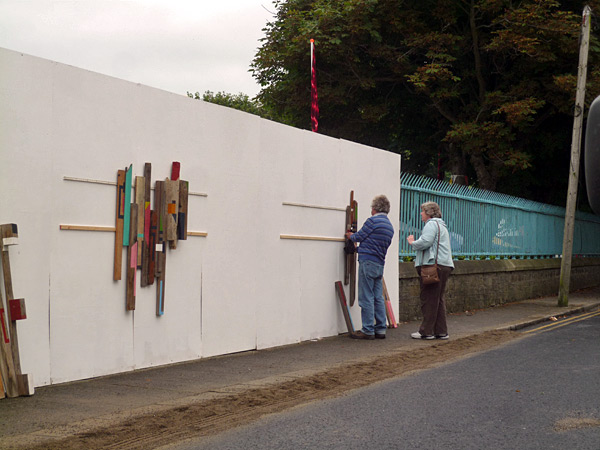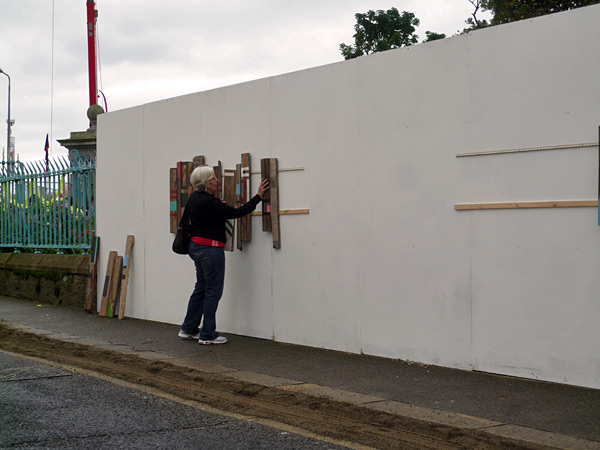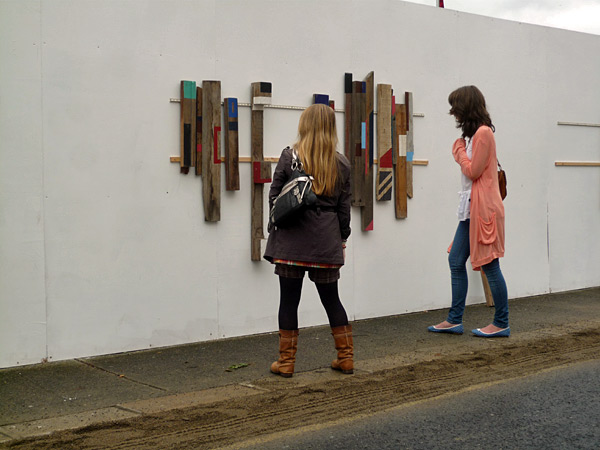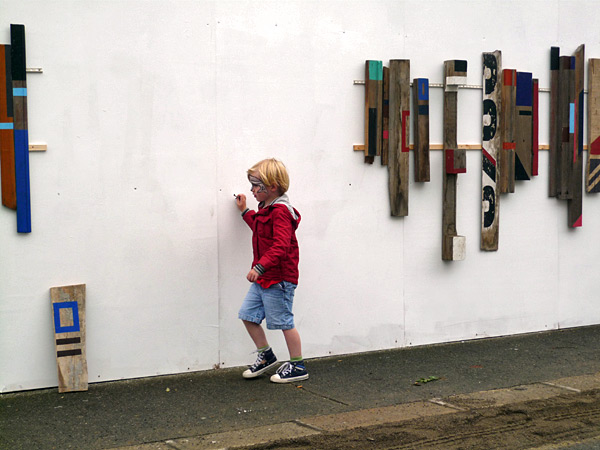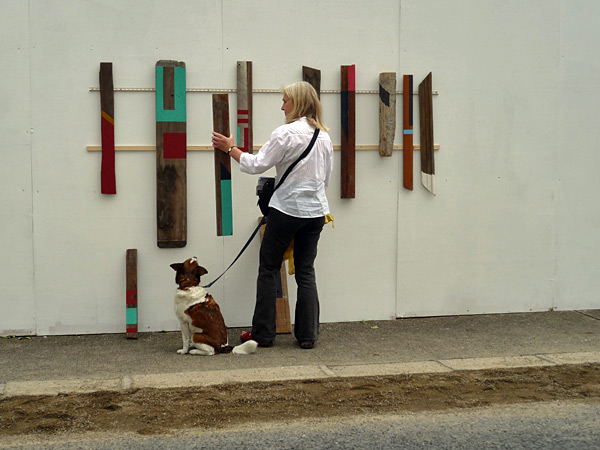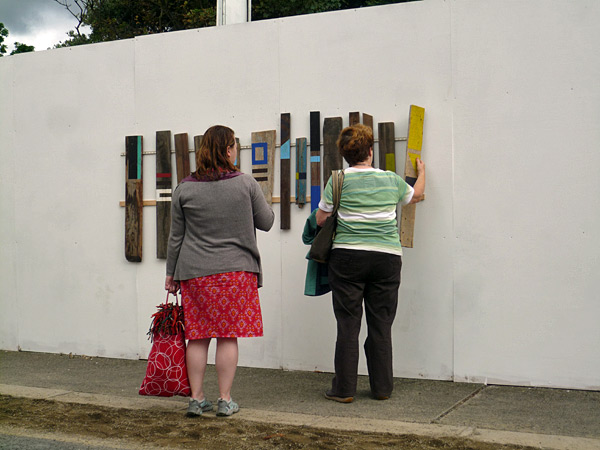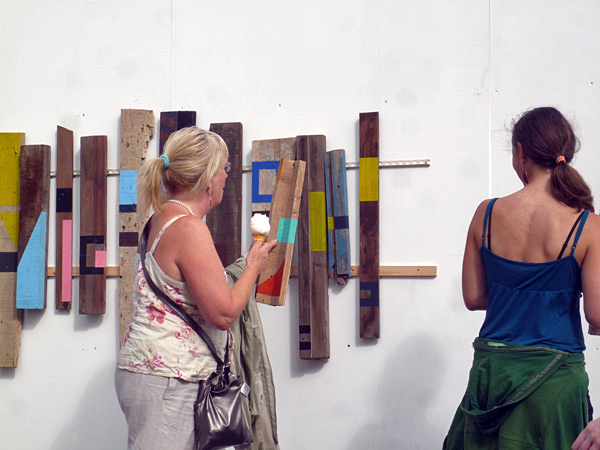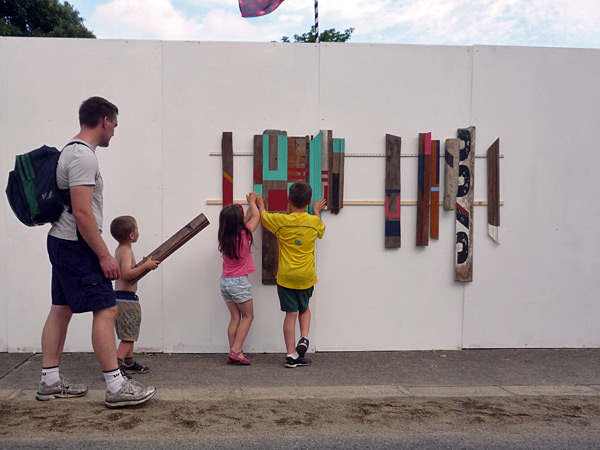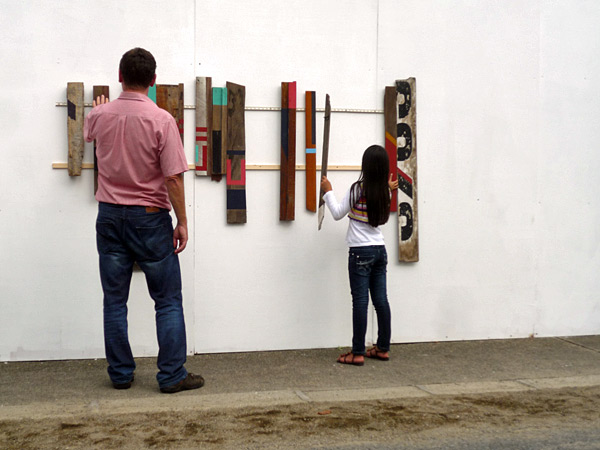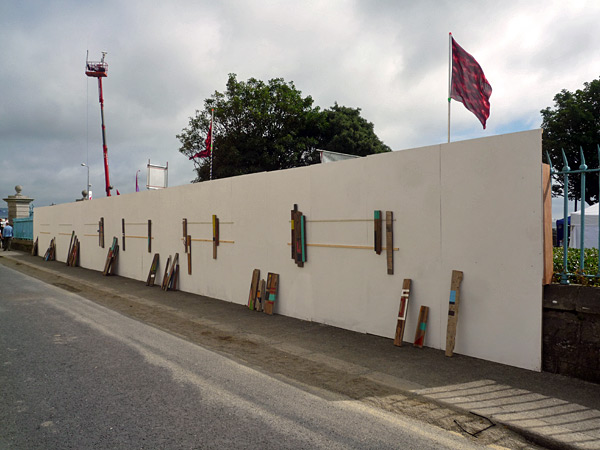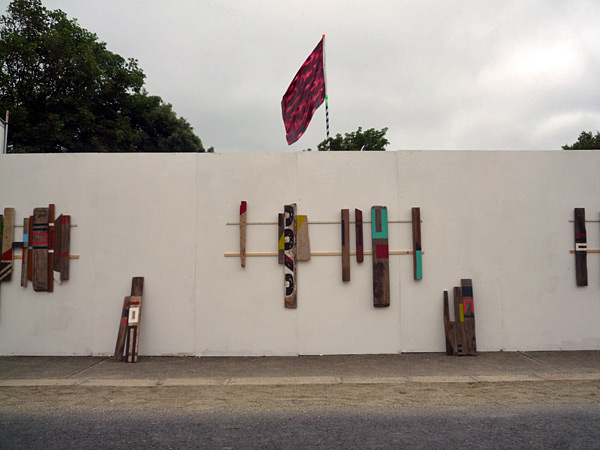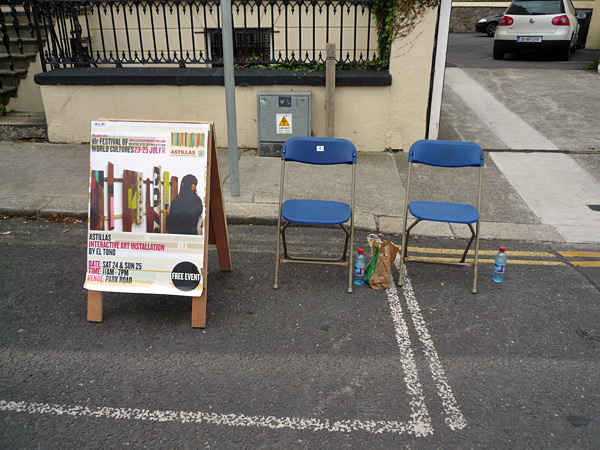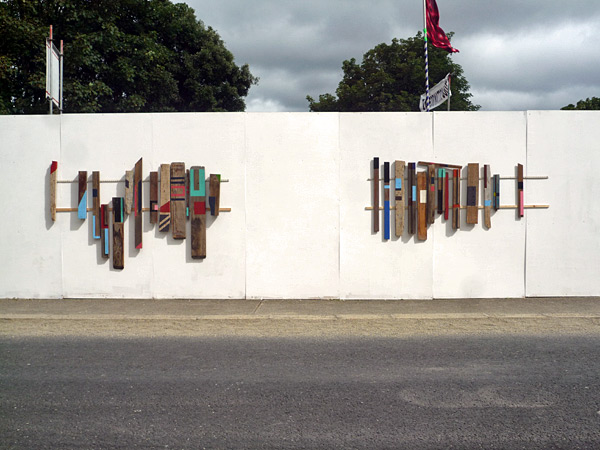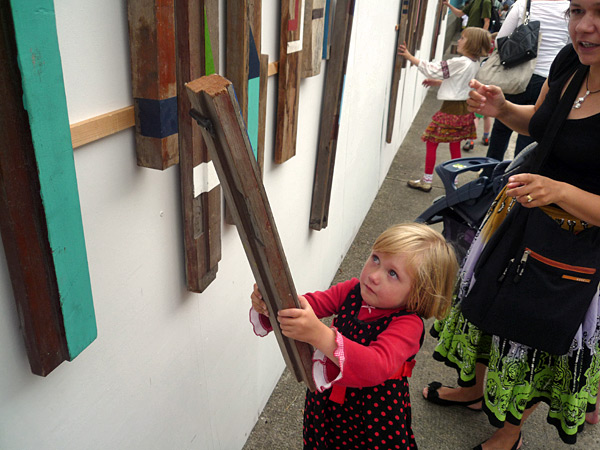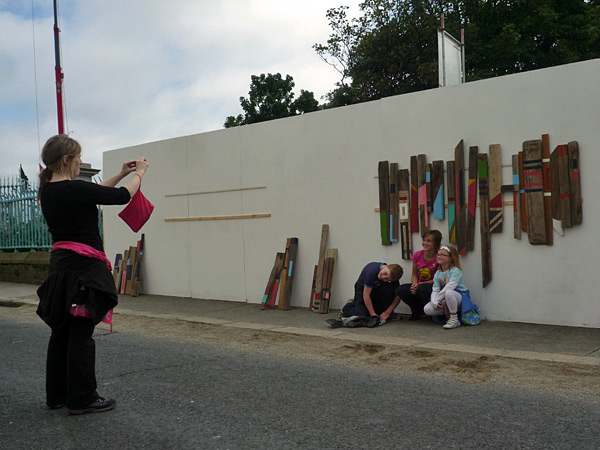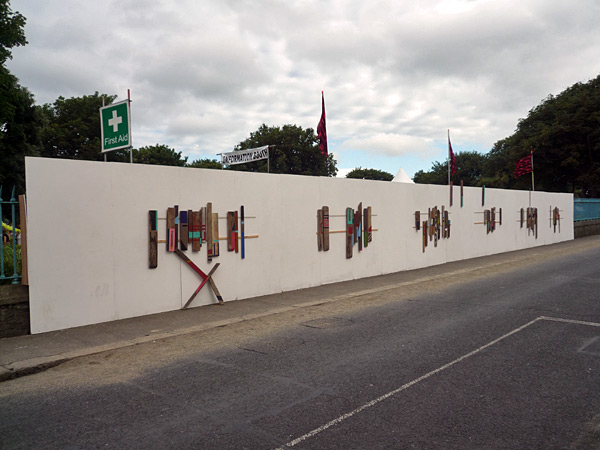 All of a sudden a carnaval began in front of the instalation!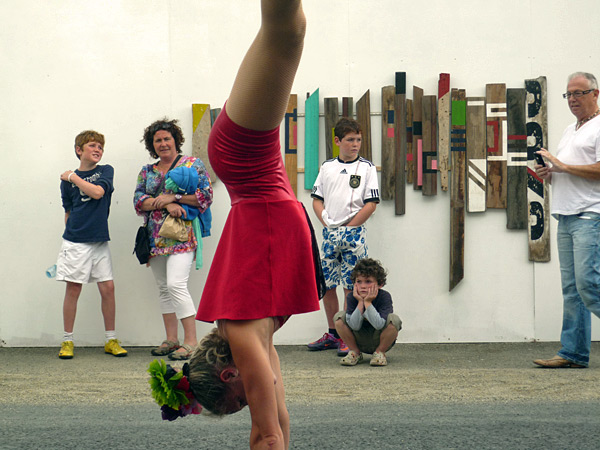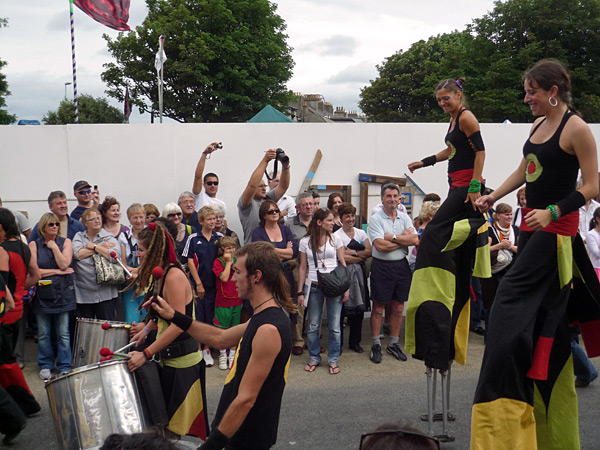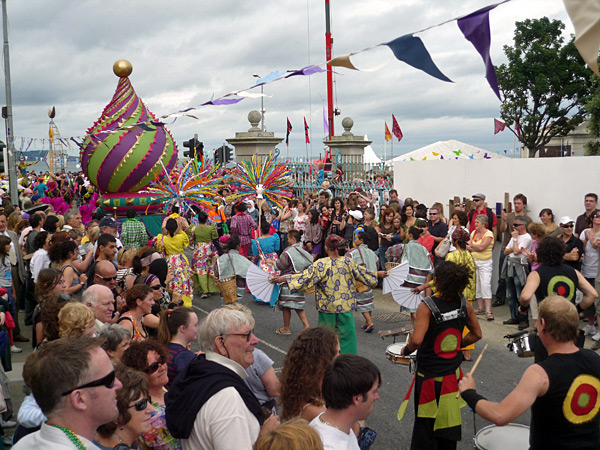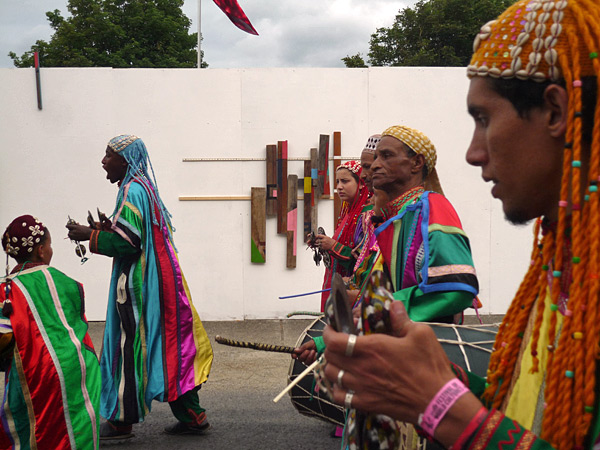 Back to Peru
In honor of the land where the instalation was first conceived, I decided to send one of the wood chips "back to Peru"…
:)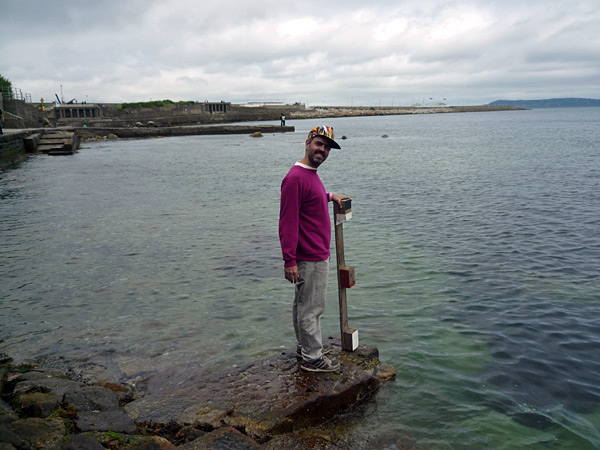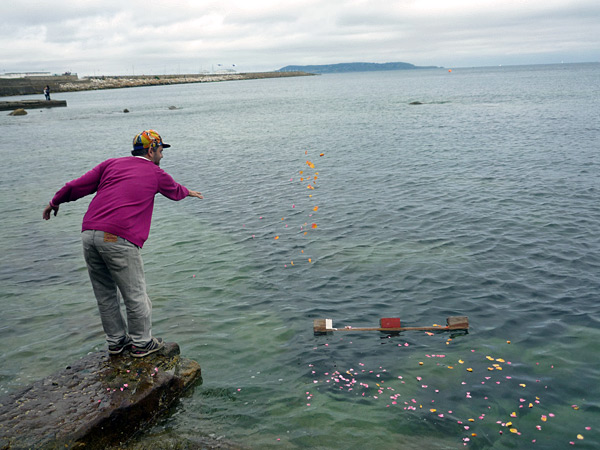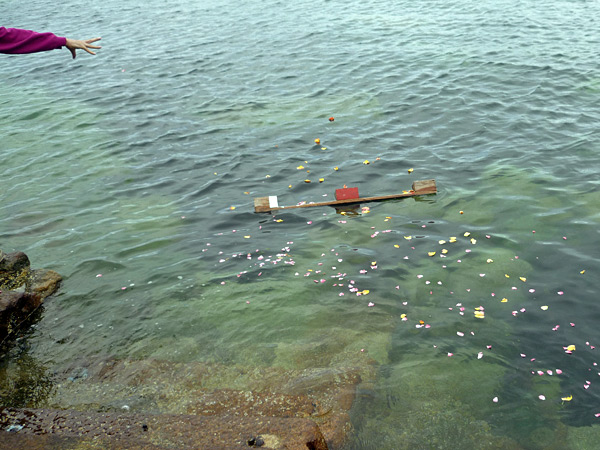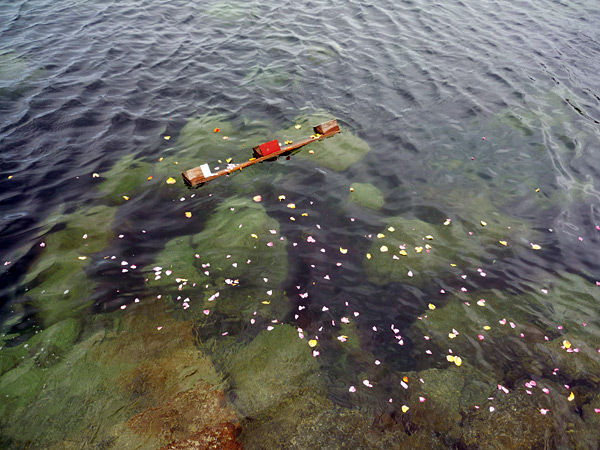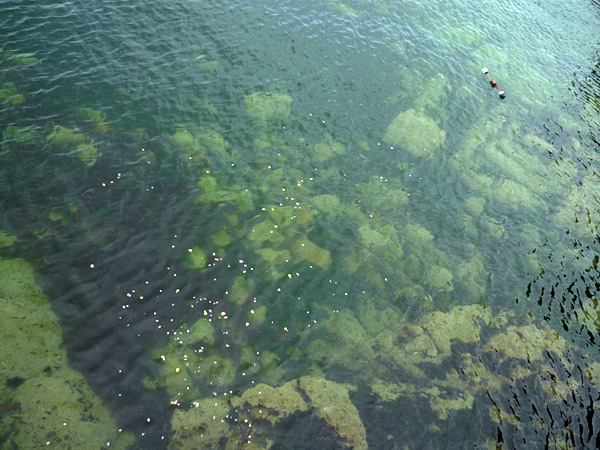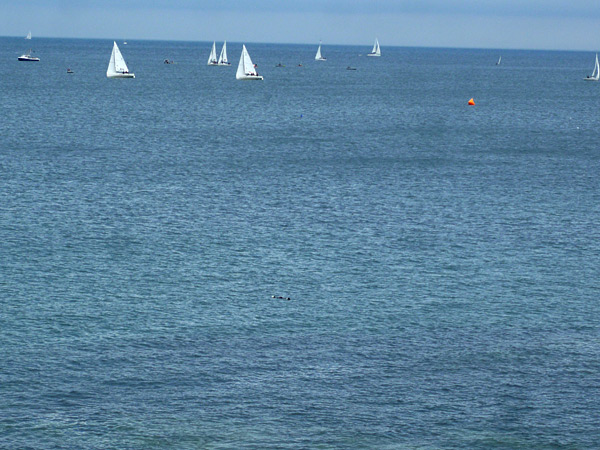 In these images below, you can see a selection of the compositions done by varios people throughout the festival.
Thank you very much Jane, Jules and Anja.