Detour is a walking experiment that creates itineraries by wandering randomly in the street. The exercise consists in walking in the city for a determined period of time with a dice in my pocket. At each intersection I roll it to determine where to go next.
My movements generate abstract shapes on the map. Even though the dice guides me on an uncontrolled journey, my paths are constrained to the city's grid. Thus, each walk emphasizes the city's geometric identity. The only remains of the performance are the paths, after correcting the GPS data, they become the artwork.
Each walk has an anchor in time and space, it was executed in a specific location at a specific time, which makes the digital file not only unique but also tangible. It's the only witness that remains from the experience between the artist and the city.
I run the Detour experiment in new cities I visit on a regular basis. Moving forward, every Aleatory Path I create will be available for collectors exclusively on the NFT platform knownorigin.io.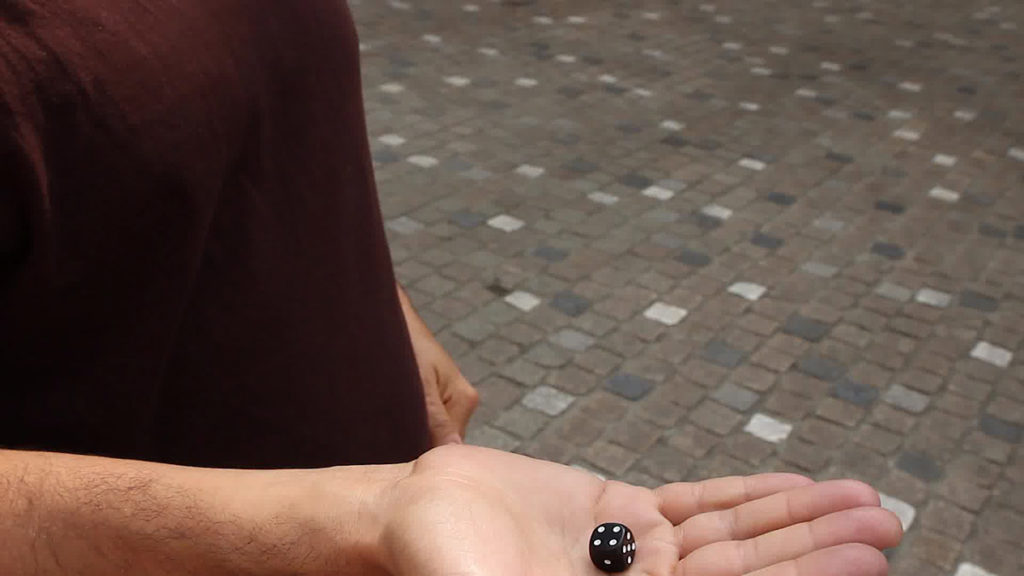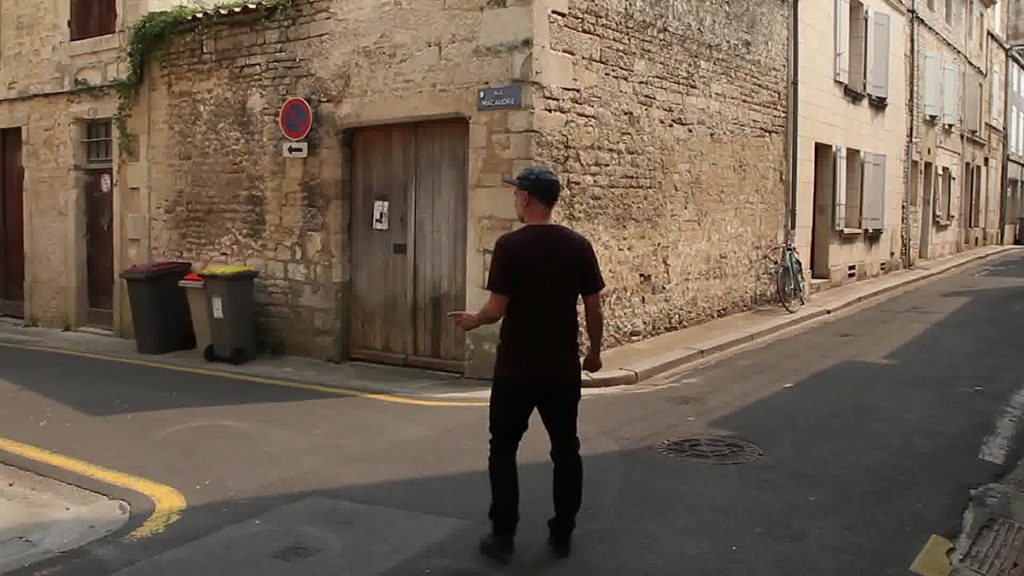 ---
Aleatory Paths, Belvès, April 18th 2021: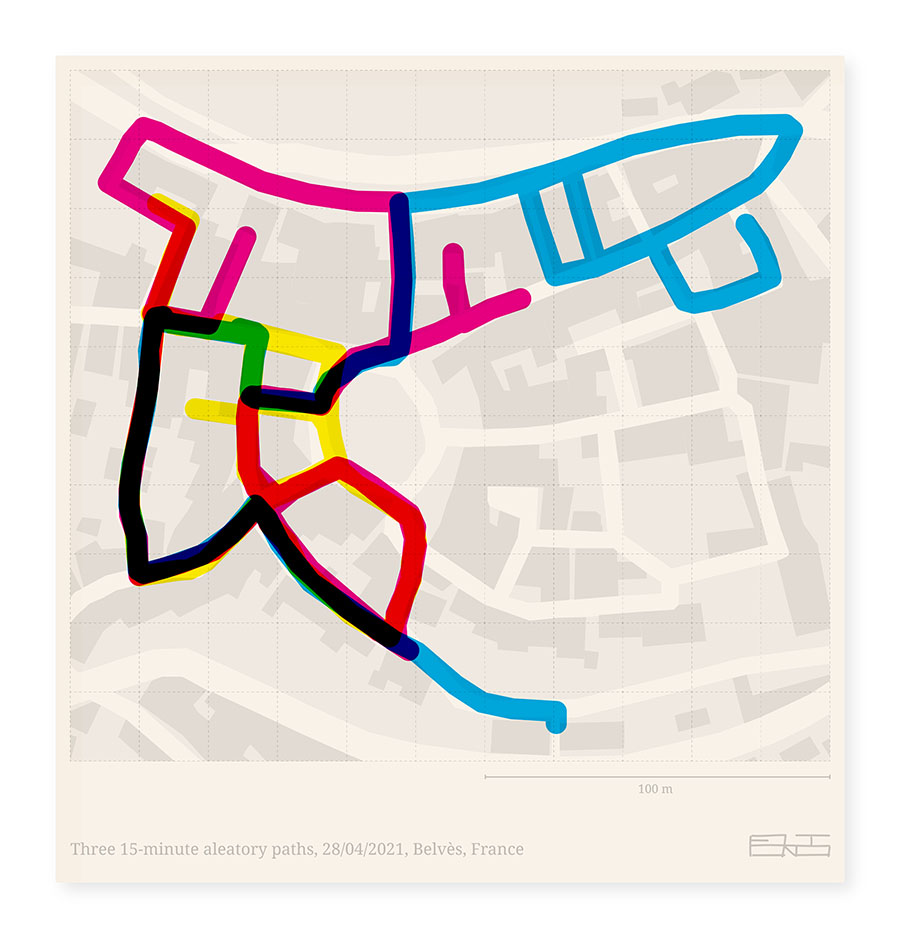 Executed on April 18th 2021 from 10h59 to 11h41.
Path #1 (yellow): 16 minute duration, 910 m distance.
Path #2 (magenta): 15 minute duration, 980 m distance.
Path #3 (cyan): 15 minute duration, 720 m distance.
Original file: 8922 x 9296 px .png file – ERC721 token standard
Available on knownorigin.io.
Artwork sold under non commercial license: CC BY-NC 4.0 www.creativecommons.org/licenses/by-nc/4.0/
---