Modo n.°46 is a digital/IRL wall painting experiment. For the first time I asked crypto-art collectors to generate designs to be painted. The wall was divided in an 8×2 grid and 16 NFTs were generated. Each one of them was painted in its corresponding cell following the minting order.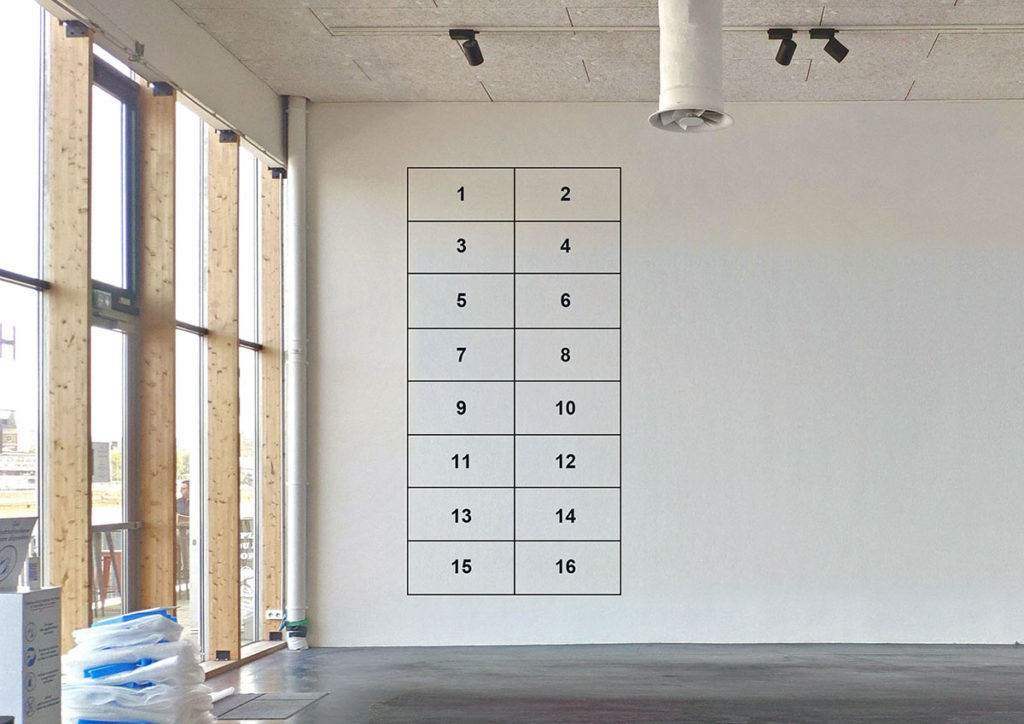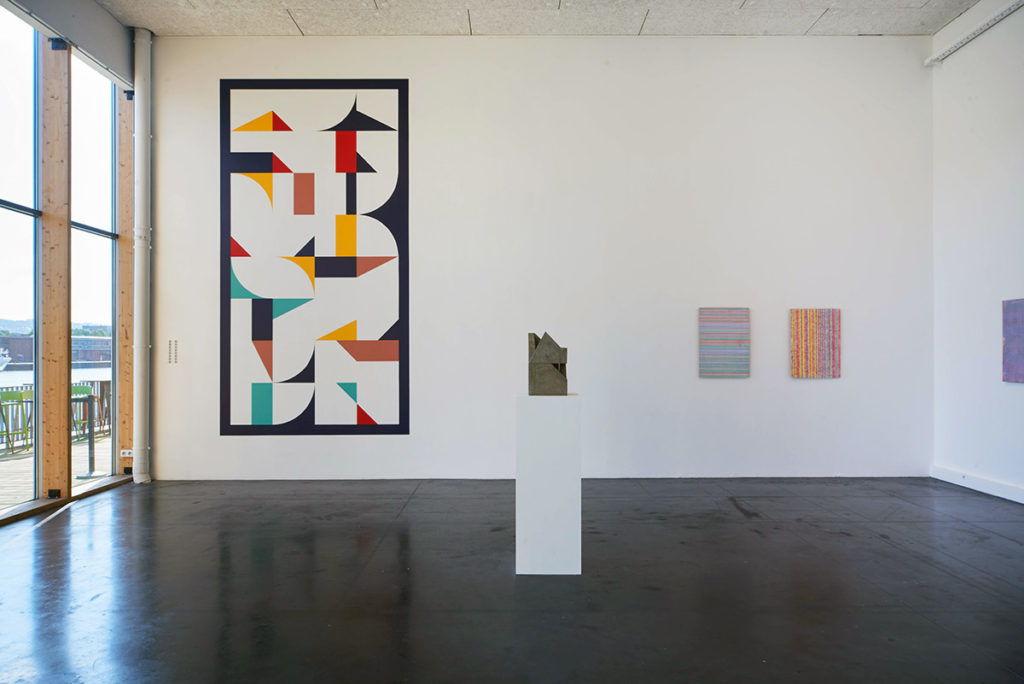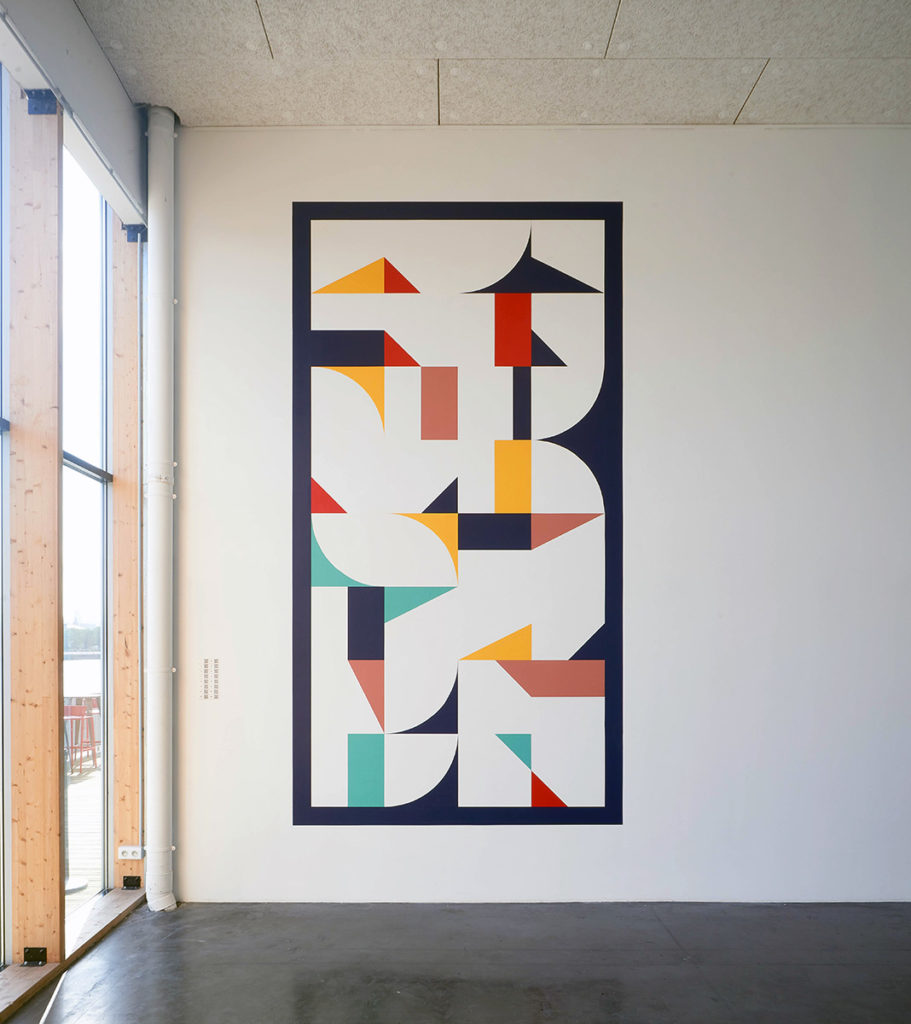 This generative wall painting experiment is part of my solo show Serendipity which opened on July 15th at Le Hangar 107 in Rouen, France and will run until September 19th 2021.
First hand collectors will be mentioned in the catalog of the show and a QR code was displayed next to the wall painting with direct access to the NFT's URL.
---
16 iterations were generated on July 6th 2021 at 8 pm (Paris time) on BeyondNFT.io at this address: https://beyondnft.io/factories/7.
All the images are unique 1/1 .png 3000 x 1500 px, only 16 iterations will ever be generated.
Archives can be accessed here: https://beyondnft.io/factories/0xe20e02995d4136e6bac4dfb858bb1098a3db3fbf-7/explore
---
Artworks sold under non commercial license: CC BY-NC 4.0 www.creativecommons.org/licenses/by-nc/4.0/
---